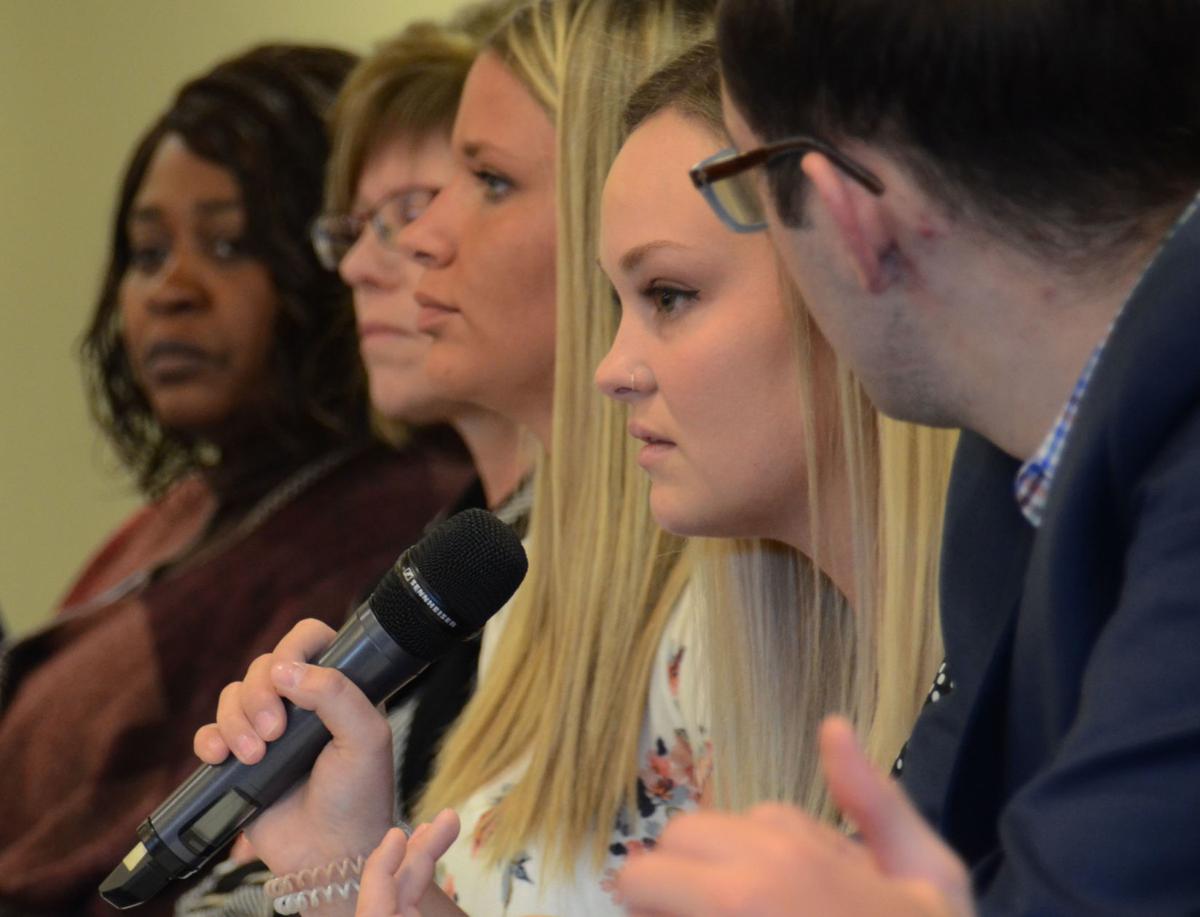 DECATUR — The number of families with children led an increase in the number of homeless people counted in Macon County during the annual Point-in-Time Survey in January, according to results released Thursday.
Overall in Macon County, 161 people were counted as homeless this year, compared to 130 in 2017, a 23 percent increase. Of those, 21 were living on the street and the others were in either a shelter or transitional housing. 
In 2017, there were 20 people counted among homeless families with children, but in 2018 there were 60. 
The higher number correlates with an increase in transitional housing for domestic violence victims, said Christine Gregory, the executive director of Dove Inc. These are often families with children who may not have qualified as homeless in previous years because, for example, they may have been staying with friends or another family instead of a shelter.
The results came from the annual Point-In-Time Survey, which were released Thursday during the Macon County Homeless Council Continuum of Care breakfast at the Salvation Army. It is an annual national event that counts homeless people to help social service agencies and the federal government track local needs.
Counting uses the U.S. Department of Housing and Urban Development definition of homeless, which may exclude some people, local officials say. For example, if a person slept on a friend's couch one night, they are not considered homeless, even if they have nowhere to sleep the next night.
The Continuum of Care breakfast featured organizations that work with and provide resources for homeless or low-income individuals. Darsonya Switzer, the program director for Homeward Bound, said it was the biggest crowd they've ever had to report the results.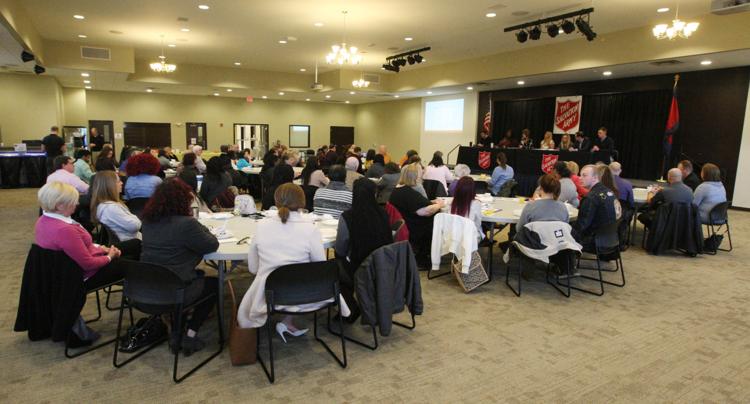 A panel discussed the results of the survey, and Switzer said one reason for the increased numbers may be the community's continued efforts to build a better relationship with the homeless population. This helps provide a more informed idea of where the homeless are, she said, and by going to these places during the count, it helps provide an accurate picture of the situation, Switzer said.
"We know our homeless community," said Mary Garrison, a professor of social work at Millikin University who coordinated the Macon County survey from 12:01 a.m. to 11:59 p.m. Jan. 25. "The providers know our homeless community."
Garrison was assisted by RJ Podeschi, assistant professor of information systems. Fred Spannaus of Spannaus Consulting also participated in the process and presentation. Four student research fellows from Millikin helped process the survey data and present it: Justin Debo, Morgan Huffman, Jack Morgan and Ashley Woods.
The count is conducted by volunteers with Homeward Bound and Dove in the winter because more people are living in shelters due to cold weather, so it is easier to track them, Garrison said.
One positive note of the count, Garrison said, was a drop in the number of homeless veterans. Four were counted this year compared to 11 in 2017, and all four have been placed in a shelter.
Spannaus said there is always hope.
"The secret to resolving homelessness is to never give up," Spannaus said.