MACON COUNTY— While Shelly Doyle is at work during the week, her basset hound Beaufort spends time in day camp at a boarding facility in Mount Zion.
Doyle feels safe leaving Beaufort at Ruff-Inn-It, which can house more than 100 dogs and cats, because she knows he's being well supervised.
"I take comfort in knowing that during the day, there's always a watchful eye on him," said Doyle, of Harristown. The facility on Illinois 121 is equipped with smoke detectors, fire and carbon monoxide alarms, a surveillance system and a neighbor who acts as an unofficial night watchman, owner Shelley Phillips said.
Those safety measures mean Ruff-Inn-It is already in compliance with a measure lawmakers passed this spring that requires boarding kennels to have one of the following: around-the-clock staffing, a fire alarm system to dispatch or a fire suppression/sprinkler system. The amendment to the Animal Welfare Act came about after more than 30 dogs died in a fire at a kennel in Carol Stream in January.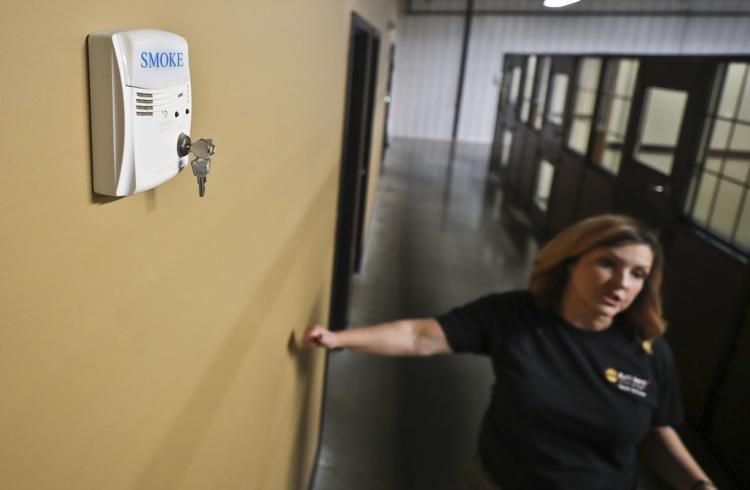 The bill is awaiting a signature from Gov. J.B Pritzker and would take effect Jan. 1, 2020.
It's one of several new animal welfare measures recently passed by lawmakers; a number of others took effect in January. Illinois was ranked No. 1 in the nation for its animal welfare laws in a report released by the Animal Legal Defense Fund earlier this year, marking its 11th consecutive year at the top of the list. Still, organizations like the Illinois Humane Society are always pushing for more measures to protect furry friends. The bordering state of Kentucky is ranked at the bottom of the list.
"This year, there were several good pieces of legislation that passed and will go to the governor soon," Ayers said.
Phillips said although her facility doesn't have around-the-clock staffing, a nearby neighbor is always on the lookout for anything abnormal. "He keeps an eye on everything," she said.
Ruff-Inn-It is located 1.4 miles away from Mount Zion Fire Protection District and 1.5 miles from the Long Creek Fire Protection District, so luckily they're in reasonable distance, she said.
Sawgrass Kennels, 7681 Oakland Ave., is also already in compliance with this proposal. Employee Brooke Siron said they have around-the-clock staffing because the employees love and care about the animals.
"We want them safe," she said.
Although the new measure doesn't include vet clinics, shelters or rescues, Ayers said he would like to see the law eventually expand coverage.
Also awaiting Pritzker's signature is Senate Bill 61, which would require animal shelters, animal control facilities and rescue groups to ensure dogs and cats are spayed or neutered and microchipped before they are adopted out. The Macon County Animal Control and Care Center already does this, as do many private rescue organizations.
"No animal should leave a rescue or animal control facility unaltered or unchipped," said Kris Horton, chief warden at the Macon County facility.
Law enforcement
Another animal welfare law that took effect Jan. 1 of this year is the Police Service Dog Protection Act, requires a vehicle used to transport a police dog to be equipped with a heat sensor. Once the internal temperature inside of the vehicle reaches 85 degrees, law enforcement will be alerted and a safety mechanism will reduce the temperature.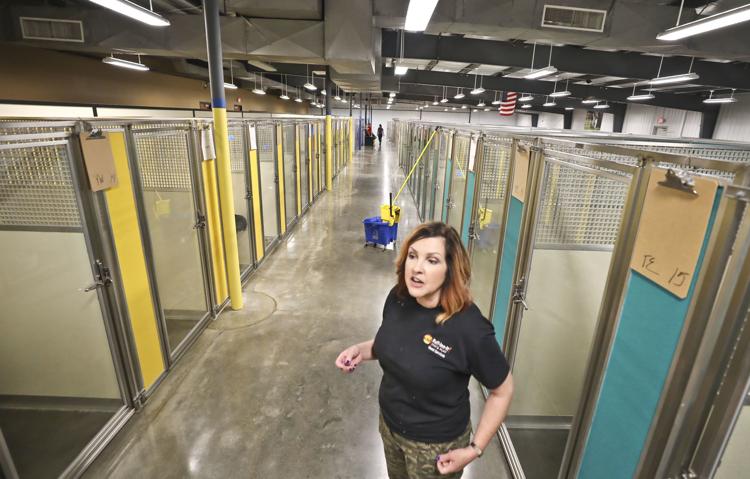 All the K-9 vehicles for the Decatur Police Department were already equipped with heat sensors and alarms, said Deputy Chief Shane Brandel. Handlers are also required to follow additional policies to protect the animals' well-being.
"We didn't have to adjust to that law," Brandel said.
Brandel said he doesn't believe a handler would willingly harm a dog, but mistakes have happened. This law serves to prevent tragic outcomes of potential mistakes, he said.
A bill amending the Humane Care for Animals Act allows law enforcement officers to take temporary custody of a dog or cat that may be exposed to life-threatening weather. This also took effect Jan. 1, 2019.
You have free articles remaining.
Brandel said in any circumstance where there is animal neglect or abuse, the animal is taken to Macon County Animal Control and Care Center.
Horton said the agency is lucky to have a good working relationship with the police department and Macon County Sheriff's Office.
Fortunately, the facility in Macon County is large enough and wardens are available to work 8 a.m. to 10 p.m. and be on call, Horton said, allowing them to step up when law enforcement officers need assistance with an animal.
"We're really lucky to have the facility we have and the backing from the public," she said.
'Work to be done'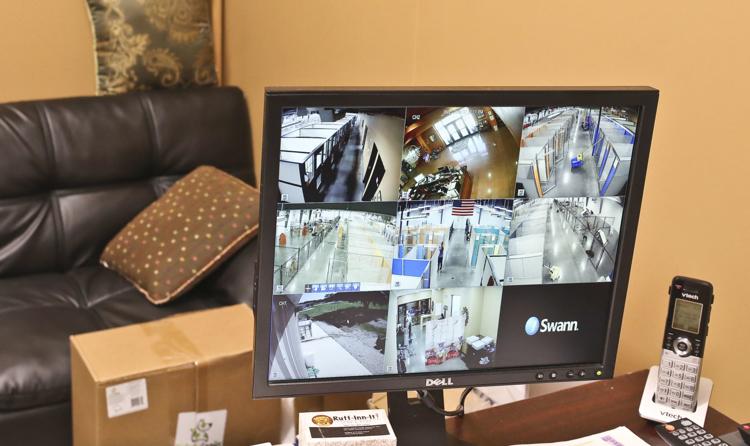 Ayers said he is working on a similar measure to push for Illinois, and has already worked with nine municipalities to set local ordinances prohibiting the sale of commercially bred puppies in pet stores.
Earlier this month, Buffalo Grove banned the sale of dogs, cats and rabbits in pet stores. The northwestern Chicago suburb will still allow adoption events.
Backing from these municipalities could help push lawmakers to create a state law, Ayers said.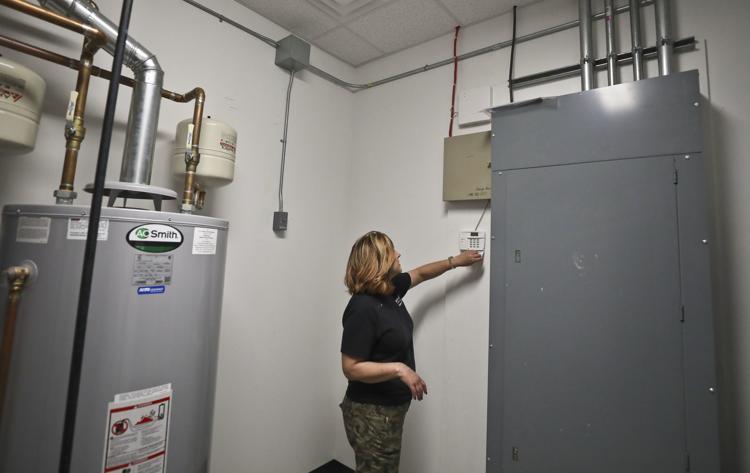 "Pet stores sell puppy mill puppies," he said. "Reputable breeders don't sell puppies to pet stores."
The Humane Society puts out a yearly list called The Horrible Hundred, outlining the worst known puppy mills in the nation. The list is not comprehensive, and Ayers said it's likely that there are worse facilities in which the conditions aren't known.
The list is based on findings from the U.S. Department of Agriculture, which inspects breeding facilities, although he said local, state and federal governments should work together to shut them down. The standards of care are survival standards, not humane, Ayers said.
The two Illinois locations in the May 2019 report were both in Arthur. The names of the operators and other details were redacted on all of the inspection reports, Ayers said, making it difficult to see what regulations were being violated.
In one instance in July 2018, an Arthur breeder found a Labrador puppy "close to death" and three other puppies in the litter had died; the breeder had not gotten updated veterinary advice or told the vet that the puppies were dying. In a second report, an inspector found that a breeder had a 12-year-old miniature poodle with obvious ear and dental problems that had not been treated by a veterinarian.
The reports do not describe whether the dogs recovered.
"They redacted everything we find useful in these reports," he said. "Now you have to (file a Freedom of Information Act request) the USDA for this information, but it can take weeks, if not months."
Ayers said he is more than happy to help someone find a specific breed they are looking for. Reputable breeders exist and buyers can meet the mother dog, the breeder and walk around the location they are living, he said.
People in Illinois "get it" and care about animal welfare, Ayers said. "It's a great state for animals," he said, "but there's always work to be done."
Although the state has been passing more laws for the welfare of animals, protection of furry friends can be expanded, said Doyle, the basset hound owner.
"I certainly think these are laws that continue to promote overall wellness for animals," she said, "and I think it's definitely going in the right direction."
Correction: Brooke Siron is an employee of Sawgrass Kennels. Kathy Campbell is the owner. This version has been corrected.
---