As we age, most people slow down a bit to protect themselves from injury. Turns out, that may be the opposite of what they should do.
Spring is upon us, and it marks two very popular annual events: Mother's Day and the release of Social Security's baby name list! There's no b…
Understanding Medicare isn't as difficult as you might think. It's a benefit most working Americans can count on. Here are some facts you migh…
March is Women's History Month. This is a time to focus not just on women's achievements, but on the challenges women continue to face.
HARTFORD, Conn. — Before the eviction notice, Robert Johnson, a 94-year-old World War II veteran, thought he had been a model tenant in his Se…
It was a few minutes before 10 in the morning and a stifling 86 degrees on the Great Allegheny Passage. Jerry Misiewicz propped a folding lawn…
Calculating when you should retire requires evaluating all sources of your retirement income. There are many factors to consider, including yo…
The Guinness Book of World Records declared Waco, Texas, as the home to the world's largest Snickers bar, weighing in at more than 4,700 pounds.
It's a new year and a new decade. And maybe that means a diet is part of your January. 
Ready to try some plant-based proteins and West African cuisine? Here's a look at the predicted trends for the year ahead.
The Food and Drug Administration said Wednesday that consumers no longer have to avoid romaine lettuce grown in Salinas, California, though it…
On Jan. 17, 1920, one hundred years ago, America officially went dry.
A fluffy baked potato is a glorious thing, but too often you slice into the potato and it is shiny and waxy, not light and creamy in texture.
With countless products now available labeled as "eco-friendly," "safe for the environment" or "organic," it's hard to know which ones are act…
From simply asking for discounts to comparing prices on auto insurance to going to early birds, these 20 tightwad tricks will help you bank mo…
Expect to see a lot of native plants, dwarf hybrids and wildlife-friendly landscapes gardens this year.
Having trouble getting heat to a room? Sometimes a room is located too far away from the furnace ducts that supply heat to the rooms in a hous…
From "extreme couponing" to grocery delivery and subscription boxes, few decades in history have brought more change to retail shopping than t…
Gardeners in 2020 will veer from the beaten path, opting for unconventional varieties and eco-conscious surroundings, according to a plant tre…
Q: I had a new asphalt driveway installed back in the fall. It's gorgeous, and I want to keep it looking that way. I was told not to seal it u…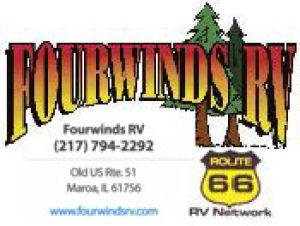 Tanzyus Logan Funeral Service and Care