DECATUR — The weather outside is frightful, but warm days are coming when the great outdoors will beckon.
Fans of tent camping and hiking who want to explore their own state with a reliable guide can turn to "Best Tent Camping: Illinois," written by John Schirle, a library assistant in the children's department at Decatur Public Library and a seasoned tent camper. He'd seen similar guides published by Menasha Ridge Press for other states and asked about one for Illinois.
"I've been a longtime camper," Schirle said. "I like getting away, finding places that are a little quieter and less well-known perhaps, and I was looking online and in guidebooks for places to camp that would be interesting, and interesting places to hike.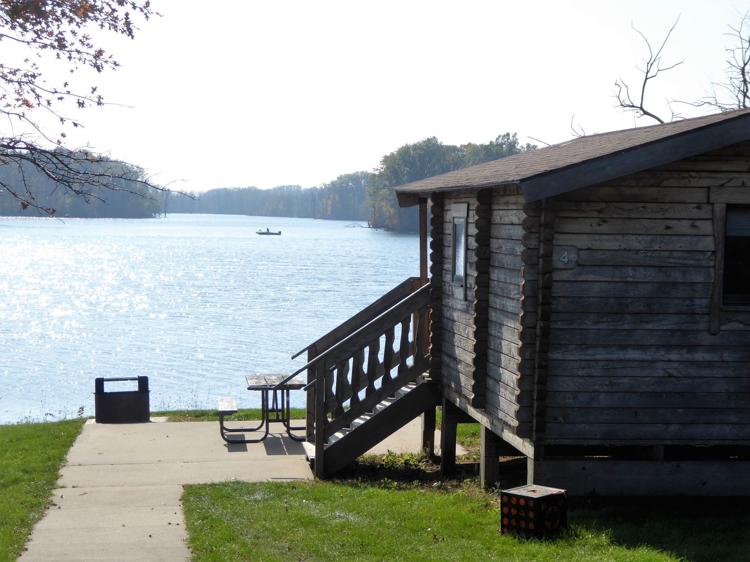 "Way back about 2007 or 2008, I found in the library system a book called 'The Best in Tent Camping: Missouri and the Ozarks,' and I thought, 'Wow, this is way different from any guidebook.'"
Most camping guides, Schirle said, are more like catalogs. They list the place, the address, the cost and maybe a website, but not the information he was hoping to find. This book included details like what made the places special, hiking guides and historical information that enhanced the experience. He used the Missouri guide for three different trips and loved it.
"Finally, deciding not to be cheap any longer, I ordered my own copy," Schirle said with a chuckle. "I sent an email to Menasha Ridge Press and I said this is a great book. This is exactly the kind of camping guide I've been looking for, thanks."
He also asked if the publisher would notify him if a similar guide were ever published for Illinois. A few weeks later, an editor at Menasha wrote back to ask if he'd like to write the Illinois guide.
"I thought he was nuts," Schirle said. "He didn't know me, he had no idea who I was. But he did say an interesting thing in his email that I've actually shared with kids. He said, 'I could tell from your email that you could write.' "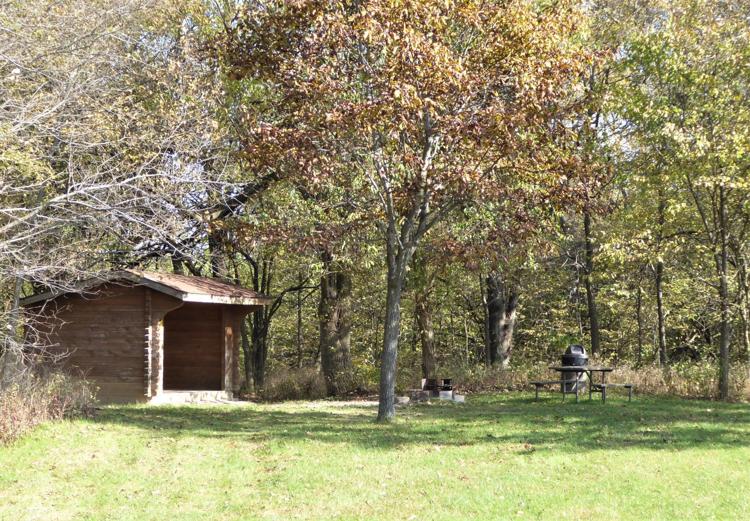 A lot of people are sloppy in email, Schirle said, but he's careful in his, and as a result of that, he got the assignment to write an Illinois camping guide. The publisher asked him to write a sample campground guide before he was offered a contract, and Schirle chose Weldon Springs because he's been there a lot.
The first edition came out in 2009, and the guides follow a very specific format that includes key information, such as restrictions on pets, quiet hours and whether fires are allowed; who operates the area, accessibility, phone number and address and descriptions of amenities. Schirle took most of the photos, choosing angles that seemed to him to provide the most characteristic view of a typical campsite or view of each place.
For each site, Schirle wrote a narrative of his impressions of each place, and even includes details such as which specific campsites are his favorites and why, how easy or difficult it is to reach them from the parking area, directions and GPS coordinates. The second edition was just released.
Tanya Twerdowsky at Menasha, which is headquartered in Birmingham, Ala., said that each guide is updated about every four years, but regular users of the guides tend to hang onto their original copies, too.
"(The books) get dog-eared," she said. "It's kind of a source of pride that they've hit all the best campsites in the state."
The idea to publish the guides came about, Twerdowsky said, because a lot of people like camping but not everyone is a hardcore backpacker. Some people want to take the kids or their dog along, and have the car nearby. They want to know the best parks for tent camping, but also the best sites within that park. The guides are set up to serve both the hardy backpacker and the family looking for a weekend getaway.
To get the kind of detail Menasha wants, Schirle had to do a lot of in-person visits, though he didn't camp at every single state park and recreation area.
"The guides are designed to highlight 50 places across the state and I don't have 50 nights a year to go camping, as much as I would like that," Schirle said. "They said, no, no, you don't have to camp in every place, you just have to visit every place."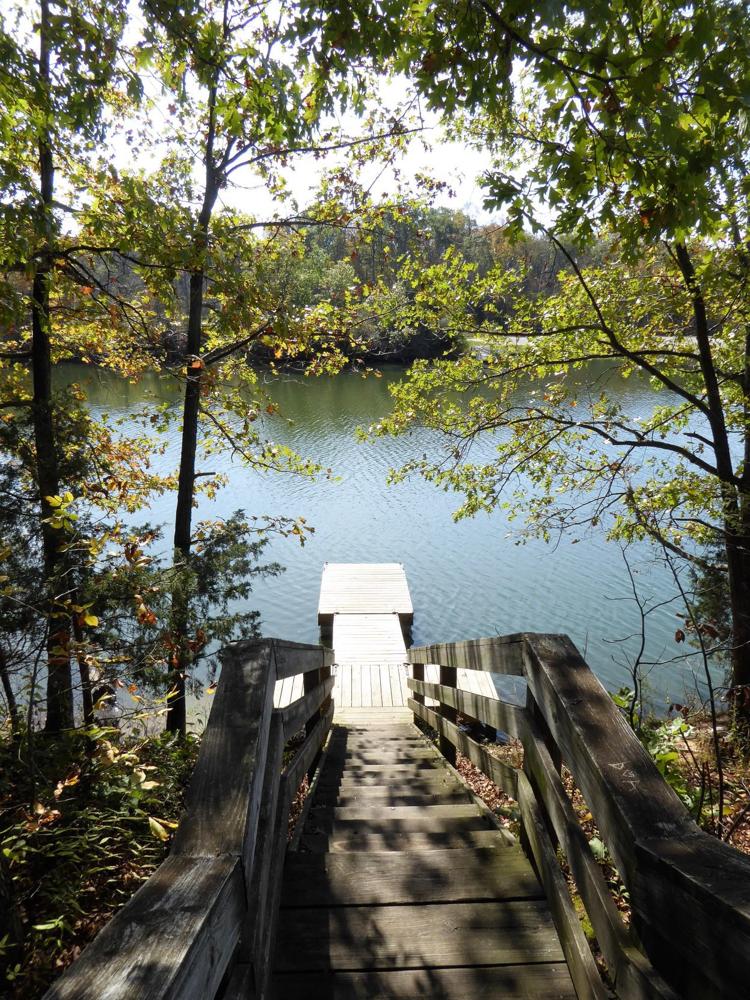 For the second edition, Schirle updated the listings due to price changes for camping in some of the locations, and changes at others that meant they no longer merited inclusion as a "best" place to camp. He also included some new locations.