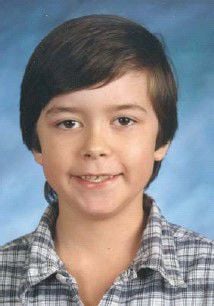 On March 26, 2003, seven-year-old Streator resident Dalton Mesarchik was reported missing from the front yard of his home. The following day, Dalton's body was located in the Vermillion River. An intense, multi jurisdictional investigation ensued. Agents from the Streator Police Department, Livingston County Sheriff's Department, and Illinois State Police interviewed dozens of people and followed up on hundreds of leads in an attempt to identify the person responsible for Dalton's murder. Physical evidence from Dalton's body and the body recovery site was sent to the ISP Crime Lab for processing. View the press release announcing the Dalton Mesarchik Task Force.
Anyone with information of Dalton's murder, the hammer used in the murder, or the location where Dalton's body was found may contact: Illinois State Police - Dalton Mesarchik Task Force by telephone at 1-815-844-1500 (ext.2321) or email at daltonm@isp.state.il.us
Be the first to know
Get local news delivered to your inbox!