DECATUR — Monday evening's Decatur City Council meeting was a tale of two cities: on the one hand moving ahead with bold neighborhood revitalization and, on the other, grappling with a projected budget deficit of more than $5 million.
Council members unanimously backed a resolution to approve an agreement with the Howard G. Buffett Foundation which commits the foundation to spend $8 million on curb and gutter reconstruction, sidewalk upgrades and alley paving in the Johns Hill neighborhood.
This 24-block area bounded by Martin Luther King Jr. Drive, East Wood, East Cantrell and South Jasper streets is already in receipt of a $1.2 million commitment by the foundation to demolish abandoned homes and generally tidy up the area. And further plans envision building moderate income housing and perhaps rehabilitation of existing properties.
Monday's council meeting also unanimously approved spending $1.2 million of taxpayer money to replace outdated lead and galvanized water lines in the neighborhood to prepare the way for the foundation's improvement work.
Looking at the overall huge effort to revitalize the area, Councilman David Horn said: "I think this is going to be a transformative project for the Johns Hill neighborhood."
Councilman Chuck Kuhle described the partnership between the city and the foundation and the neighborhood as a "win-win-win" and Mayor Julie Moore Wolfe said it was empowering the city to achieve something it could not hope to afford on its own.  
And those dwindling city coffers also showed up on Monday's agenda. A financial report from the city treasurer outlined the drain on municipal finances imposed by the loss of tax and other revenues linked primarily to the COVID-19 pandemic.
Income is lagging budget projections and those projections are now warning of a deficit of $5 million and climbing.
City Manager Scot Wrighton, in a previous budget briefing document, predicted things are likely to get worse before they get better as most economic forecasters say 2021 revenues will be down on 2020 levels.
"This means that the City of Decatur's $5 million-plus 2020 general fund revenue shortfall will be substantially greater in 2021," Wrighton said in the document.
And, commenting before Monday's meeting, Deputy City Manager Jon Kindseth said the city will have to draw on cash reserves to cover the shortfall and get through this financial year.
"Obviously, you can't sustain that long-term so there is going to have to be a tightening of the belt in 2021," he added.
The nature of further cuts has yet to be worked out but Kindseth said the city was already undertaking what remedial action it could by not filling certain jobs and cutting other expenses. General fund outlays are currently $4.5 million below what the city's budget had predicted they would be, for example.
"So we are offsetting some of our revenue losses with reductions in expenditures," Kindseth added. "And we will need to be more creative next year to try to make our expenditures not exceed our revenues."
In other business, the council narrowly approved amending city code to allow for planting and maintenance of native plants and landscapes in yards and lots.
The city also signed off on the demolition of a building at 1200 E. Cantrell Street which was damaged when it was hit by a car in July. The property once housed a 1930s dance hall.
---
History photos: Aerial views of Decatur
Undated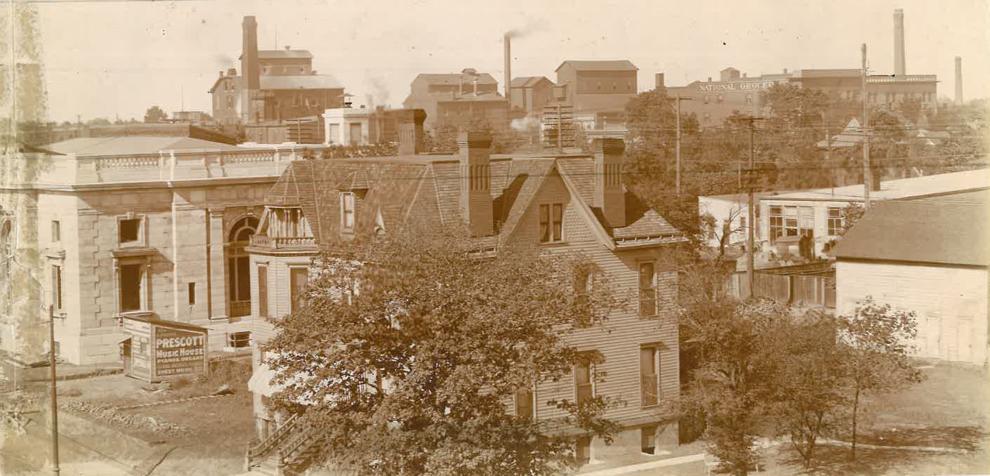 Undated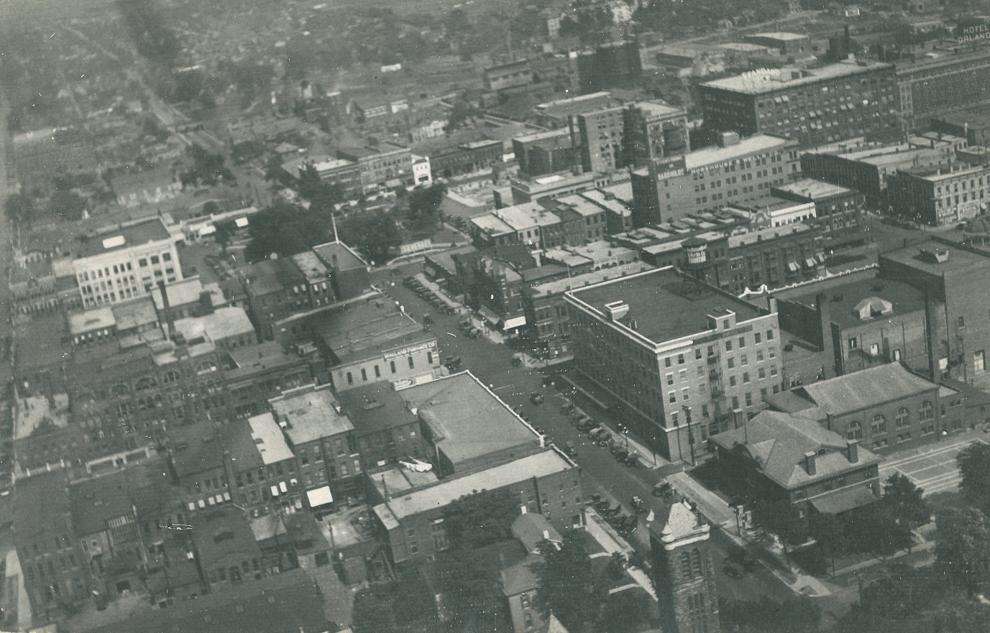 1923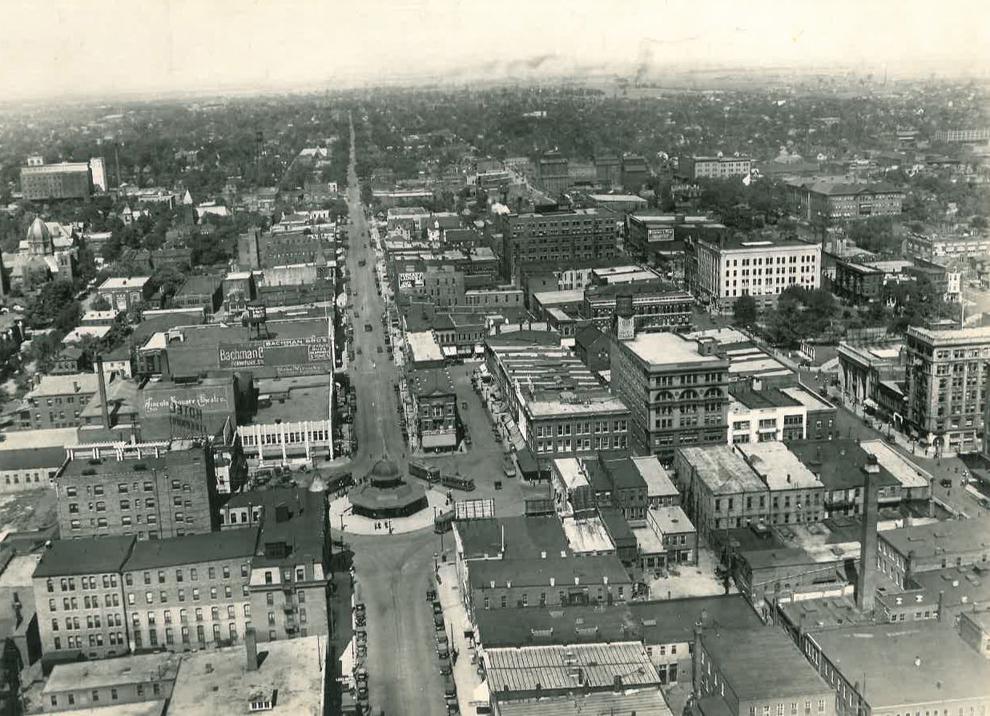 1923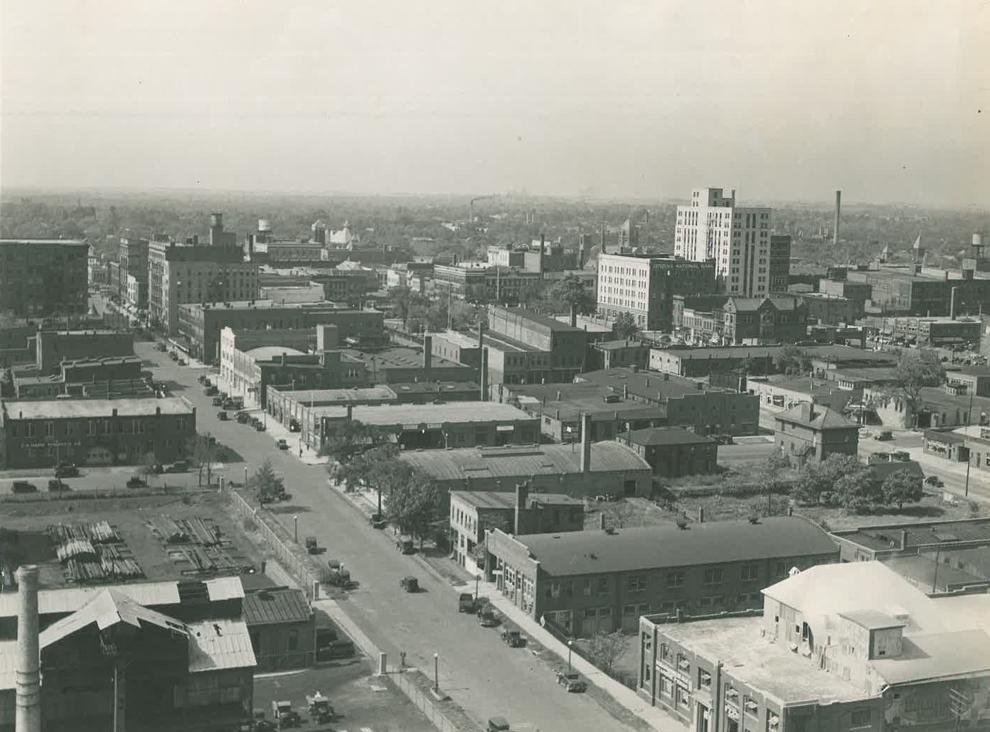 1929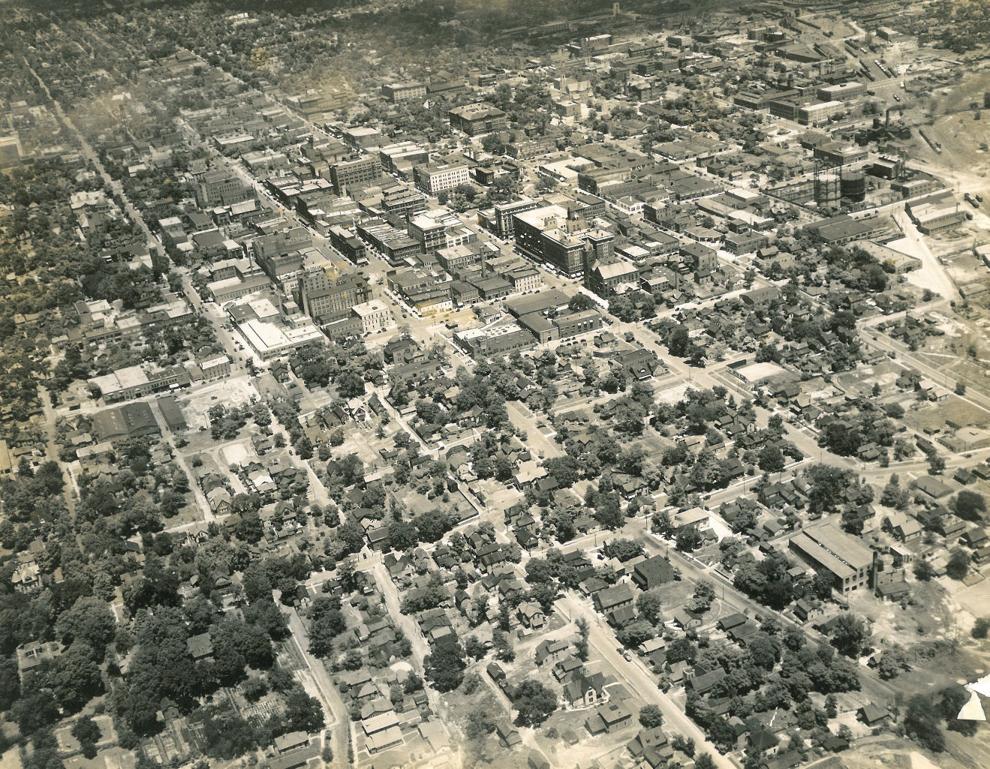 1930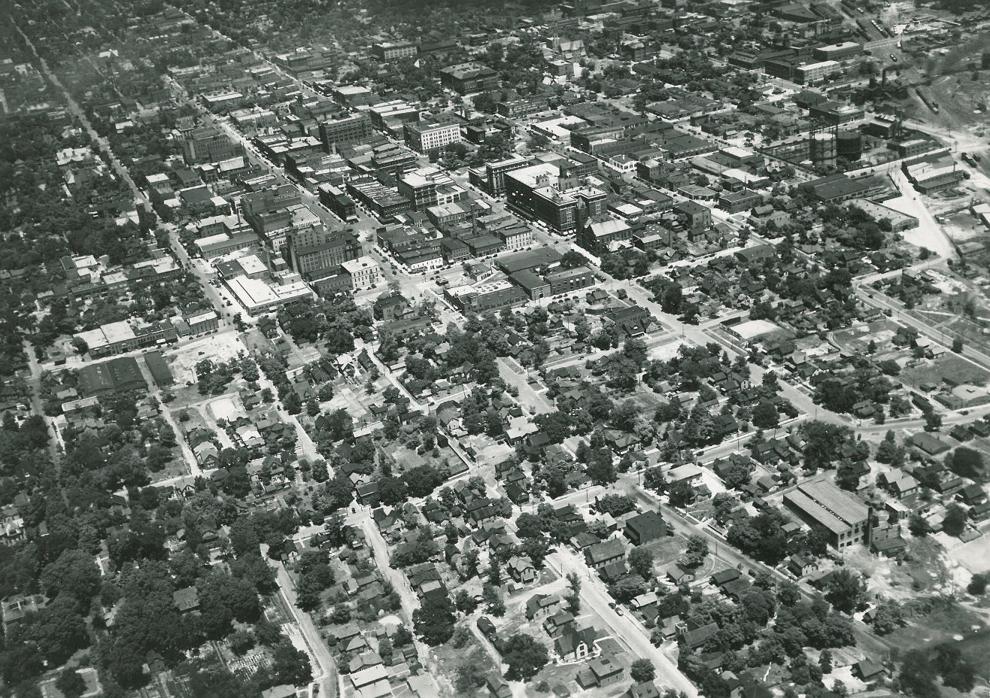 1947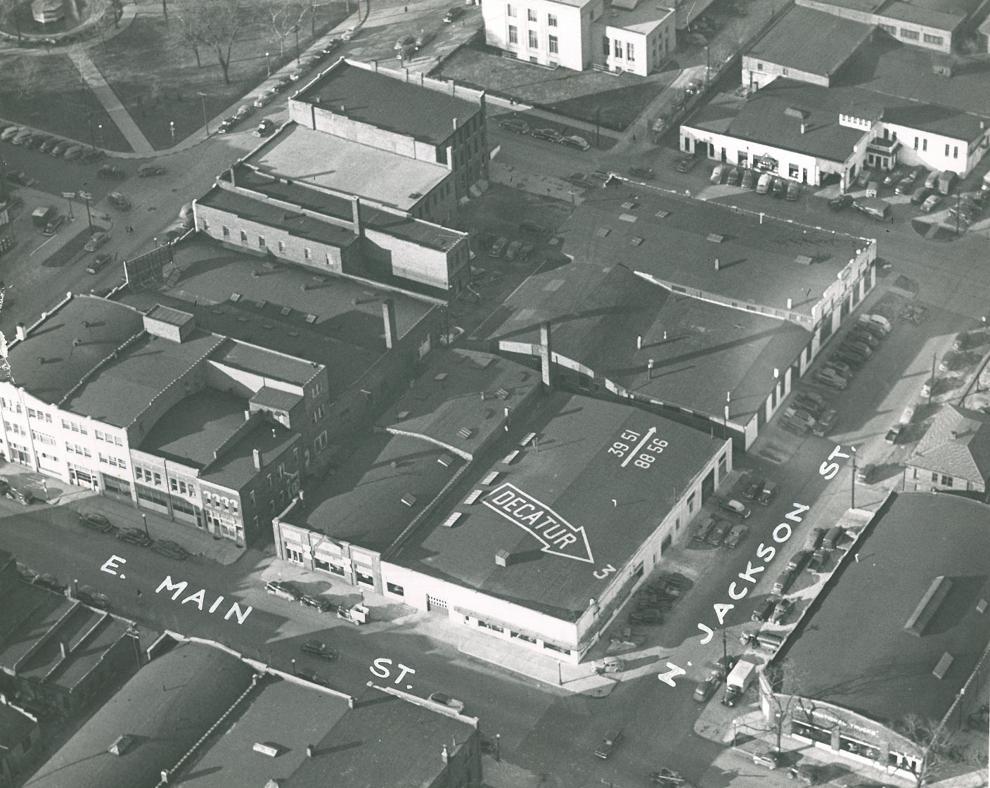 1947: Eastward aerial view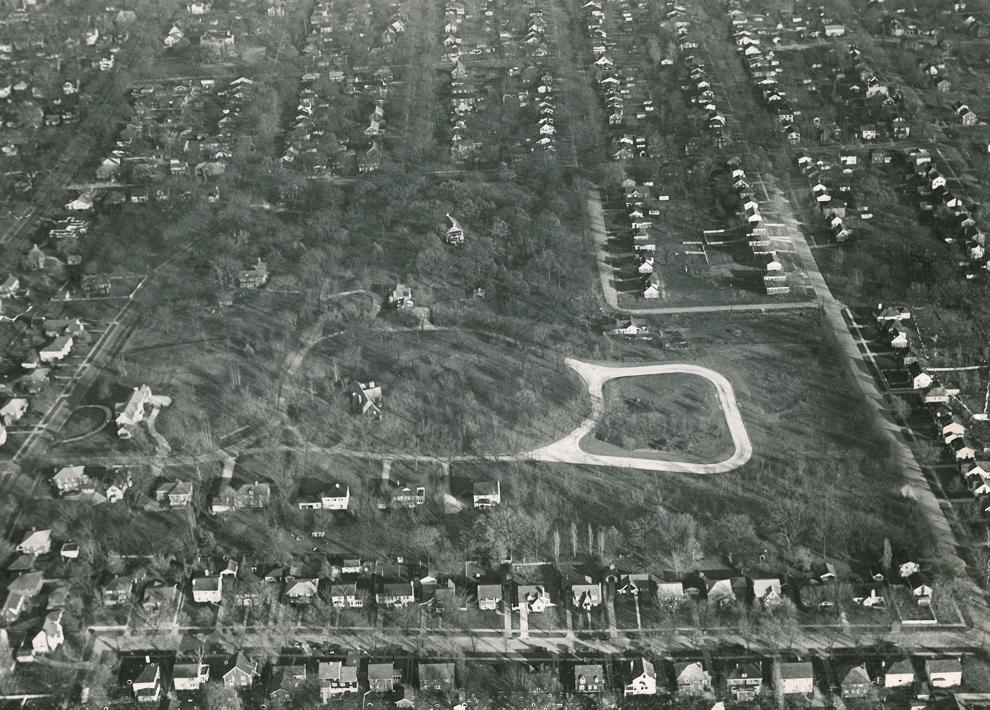 1947: Downtown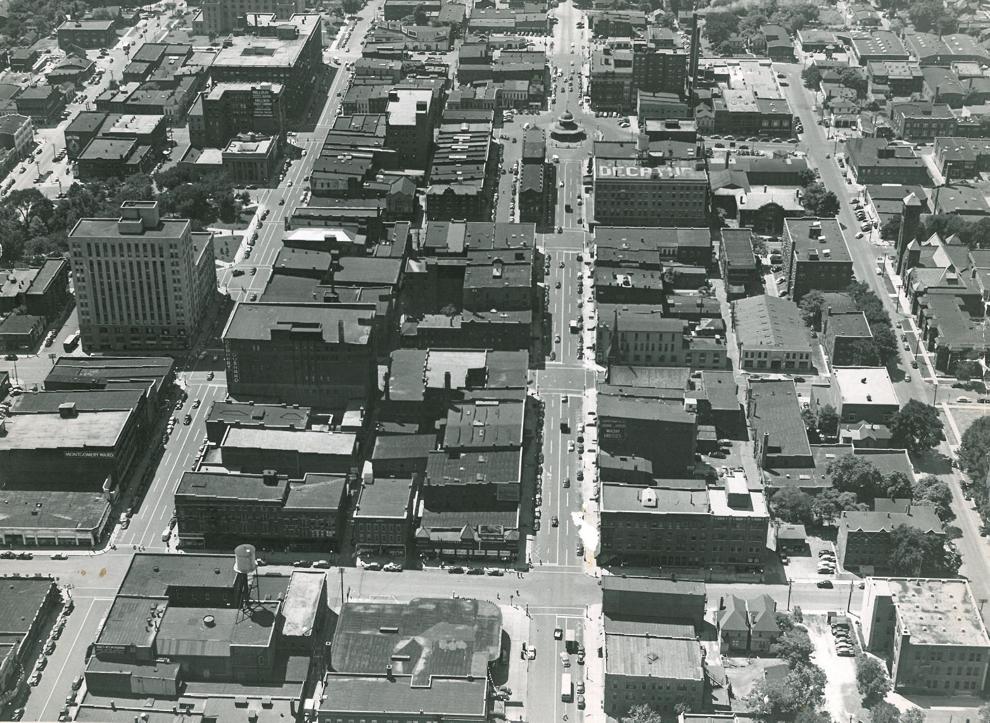 1954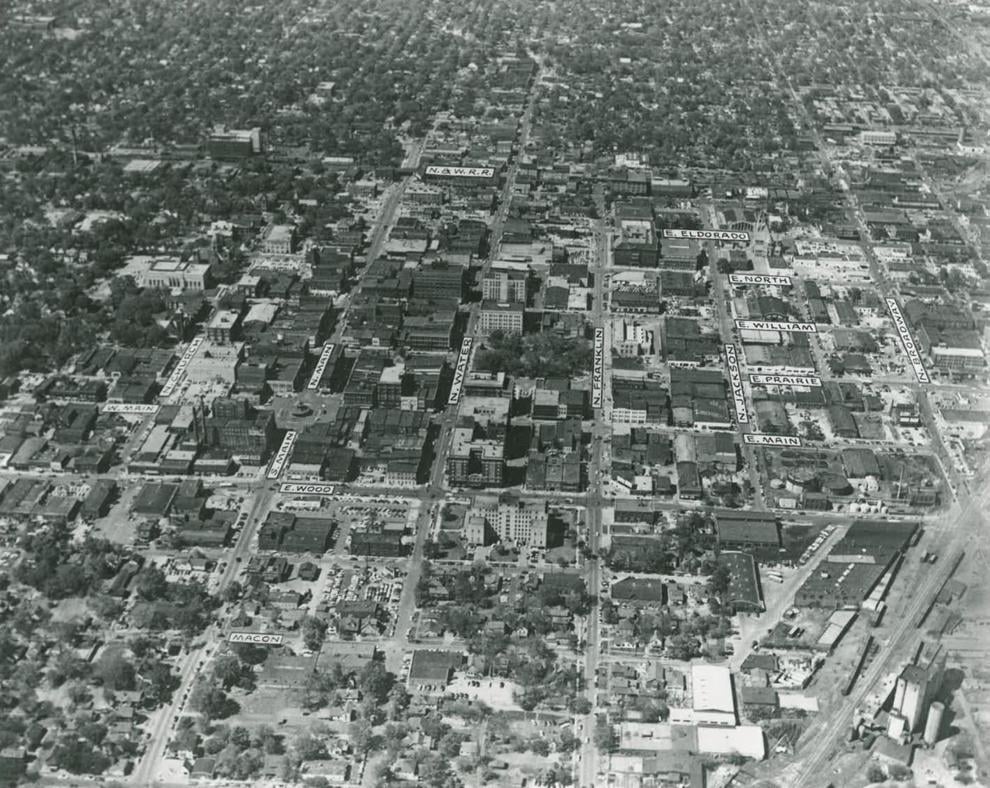 1954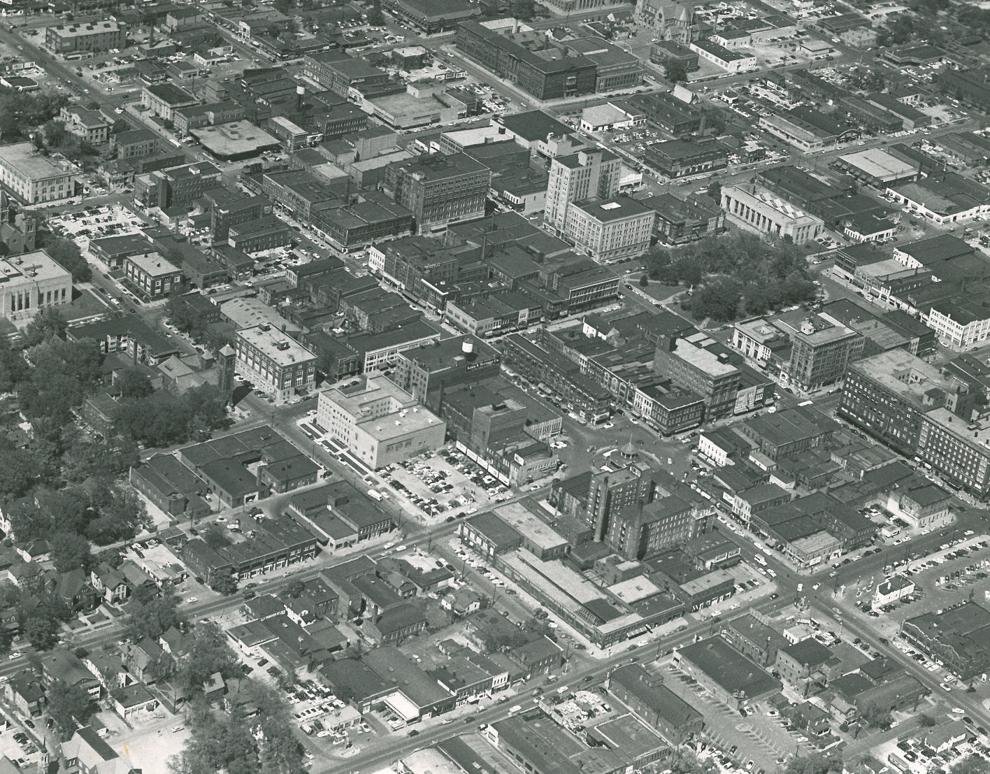 1955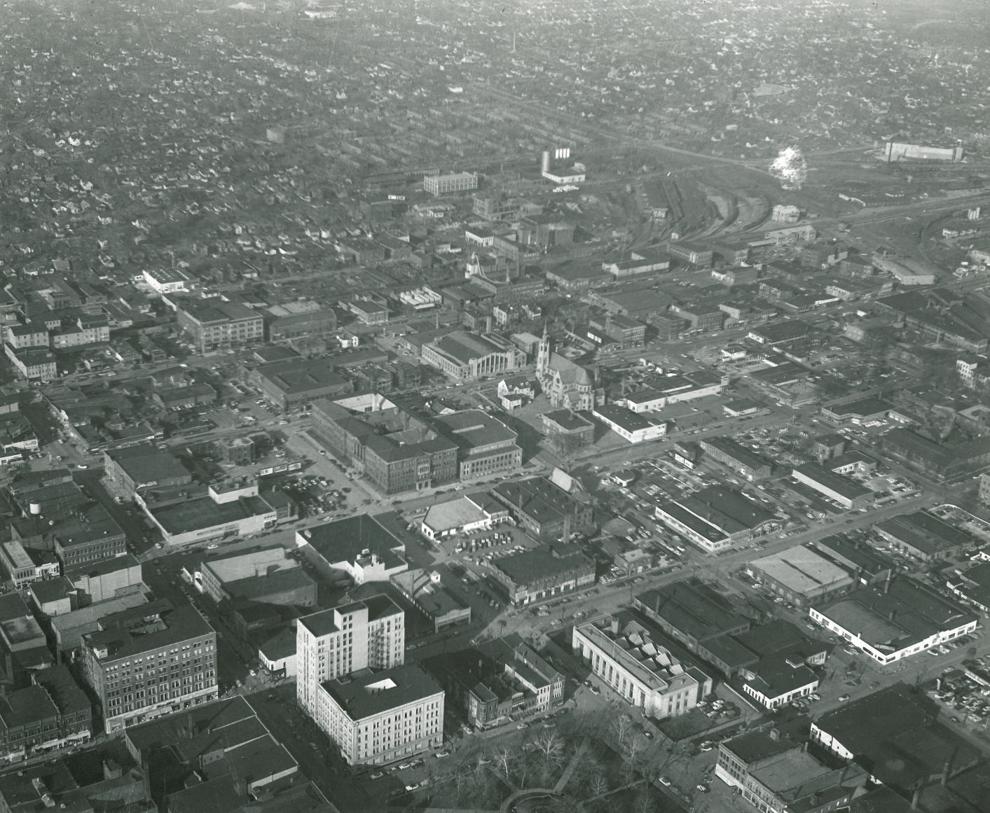 1955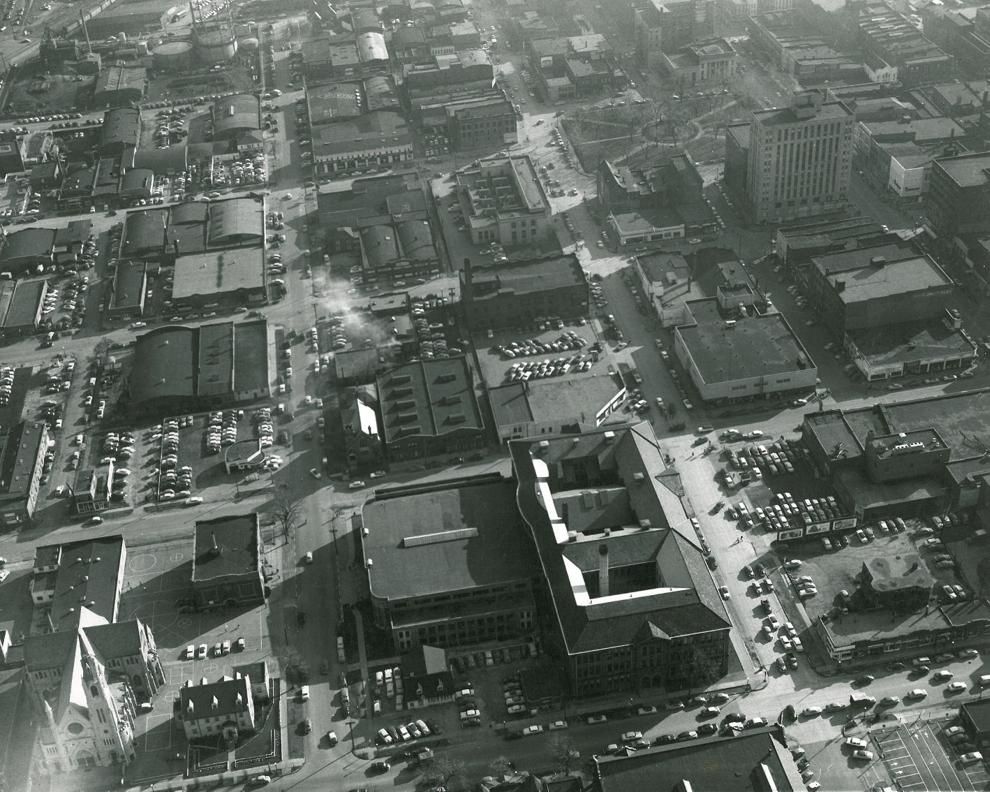 1955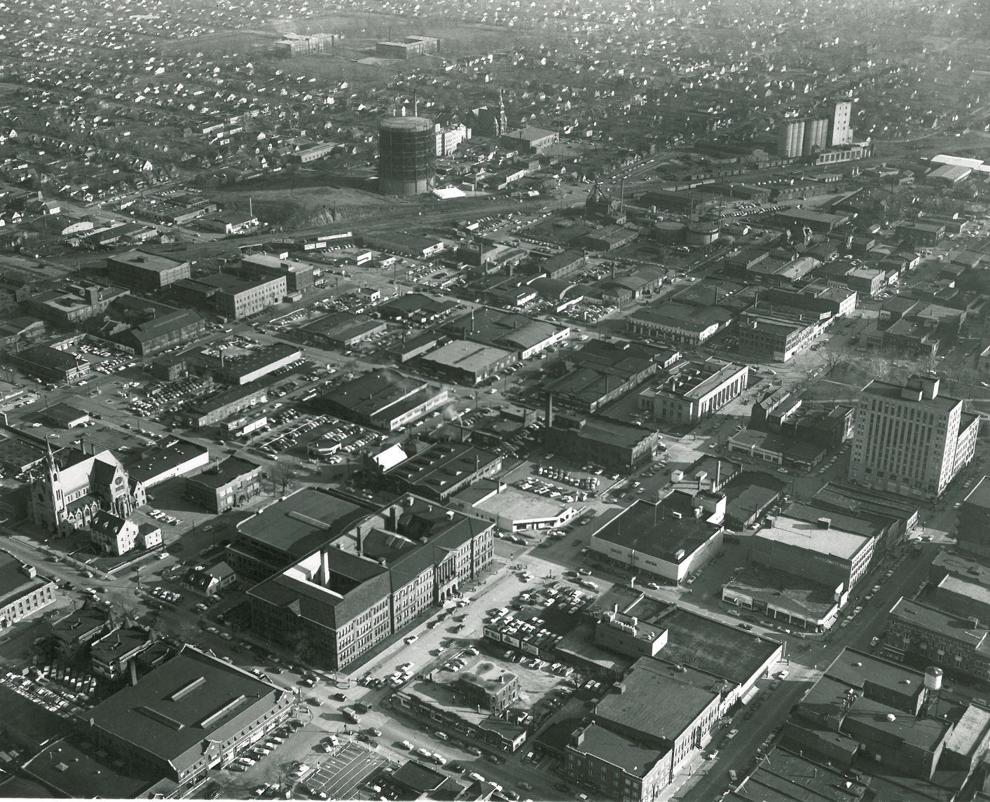 1957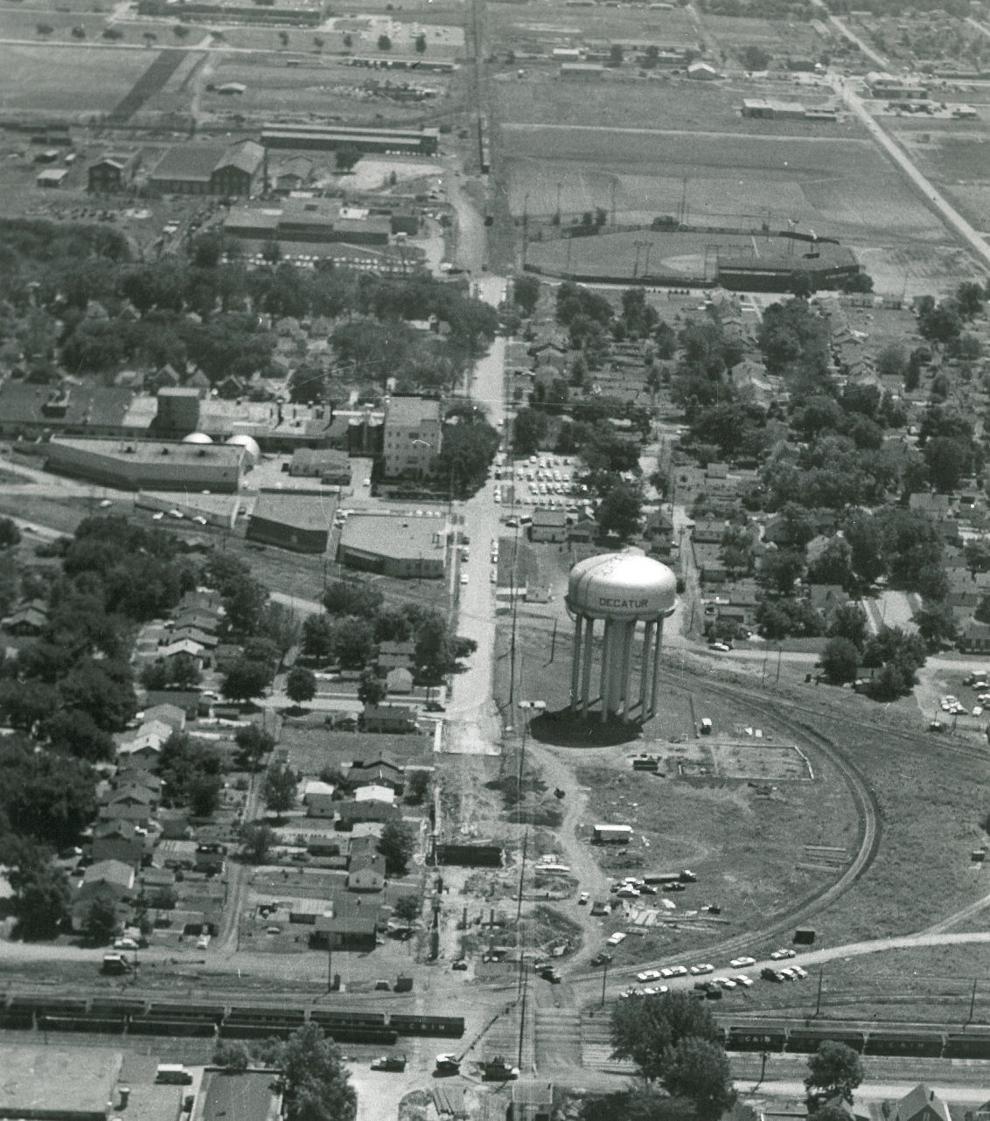 1958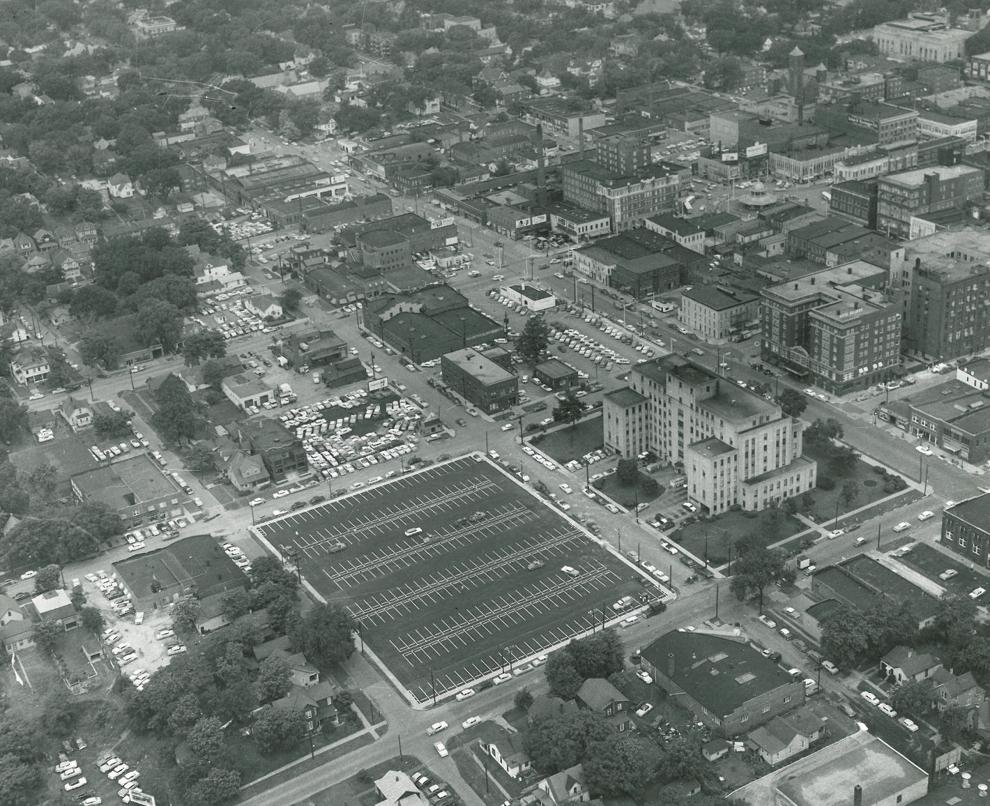 1958: 3-deck parking
1958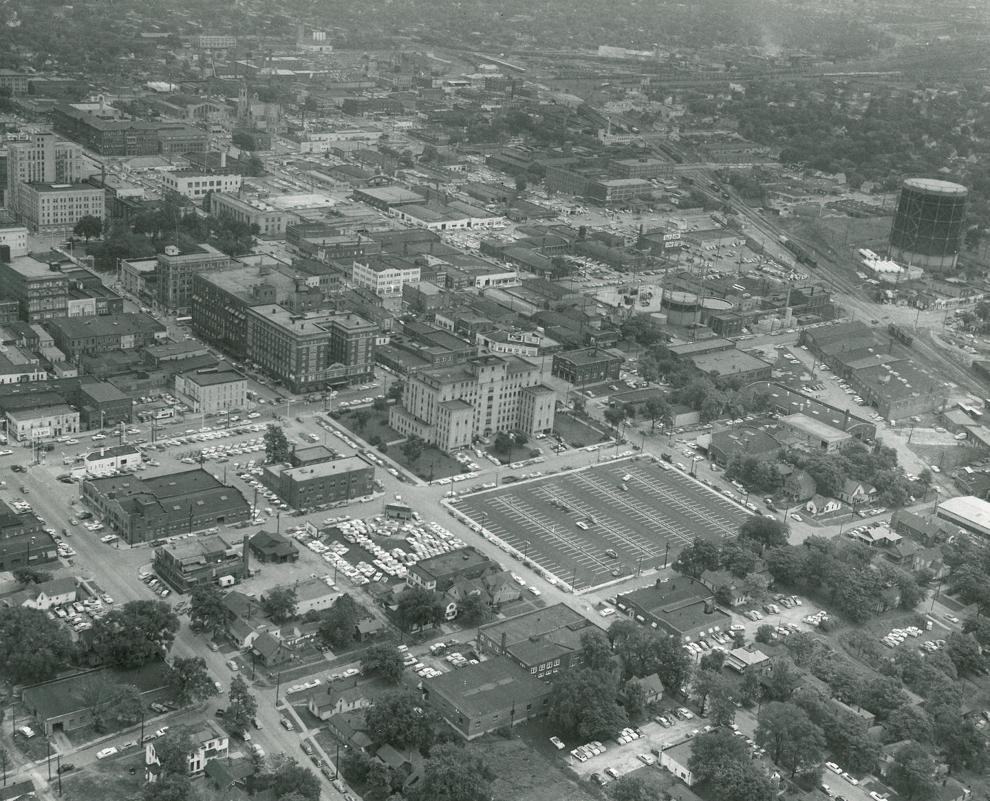 1958
1959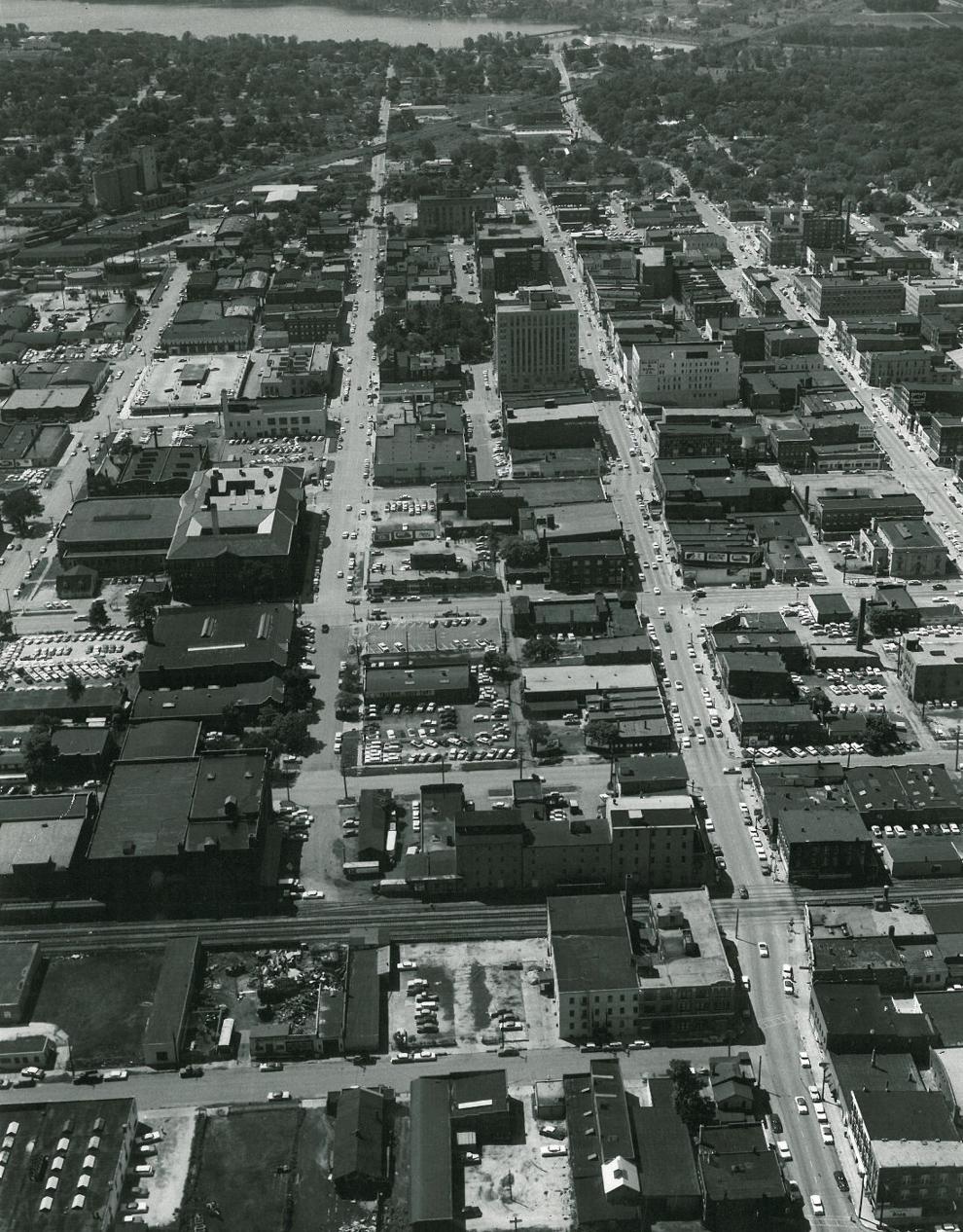 1960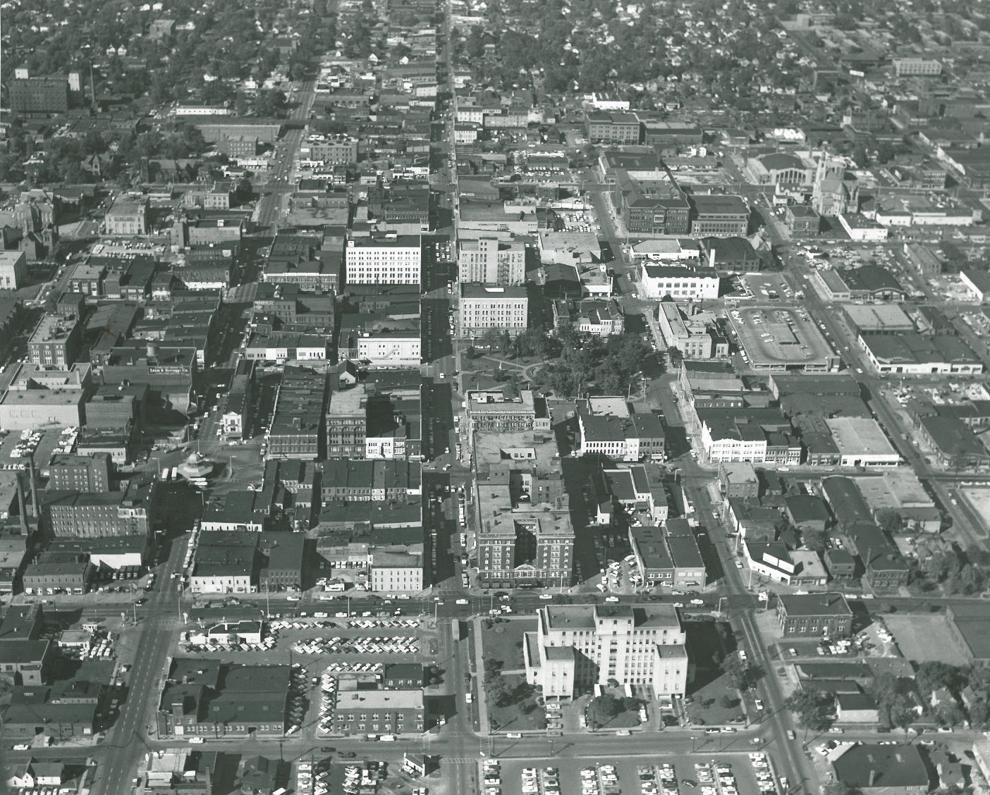 1960: 1st Methodist church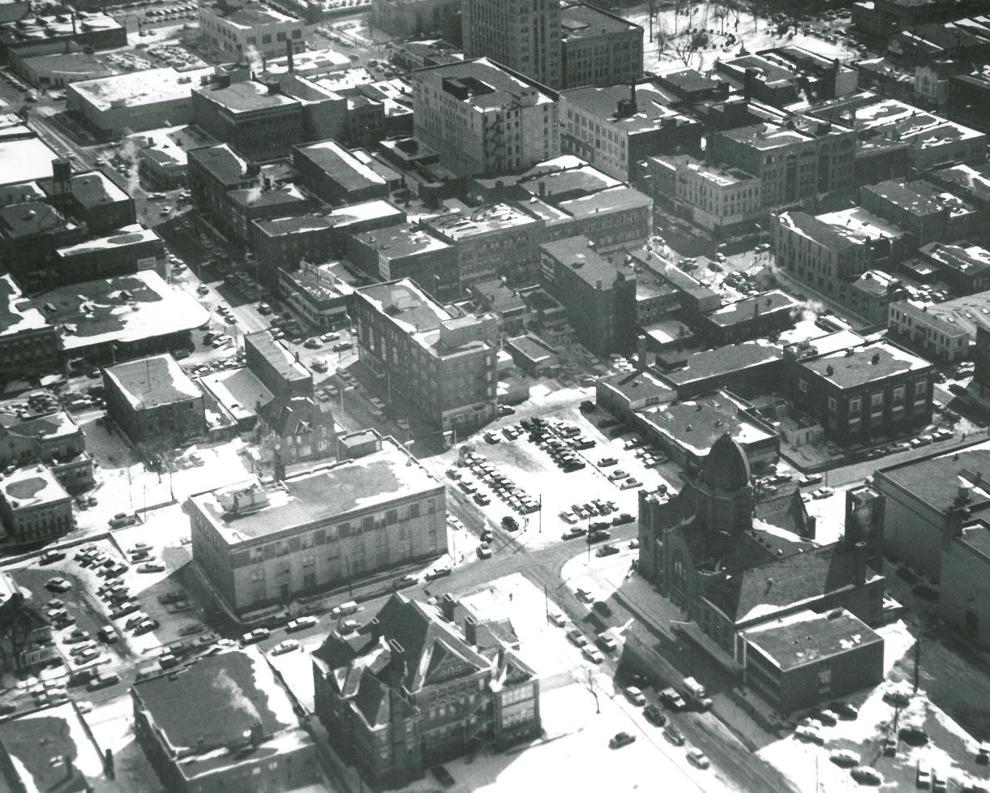 1960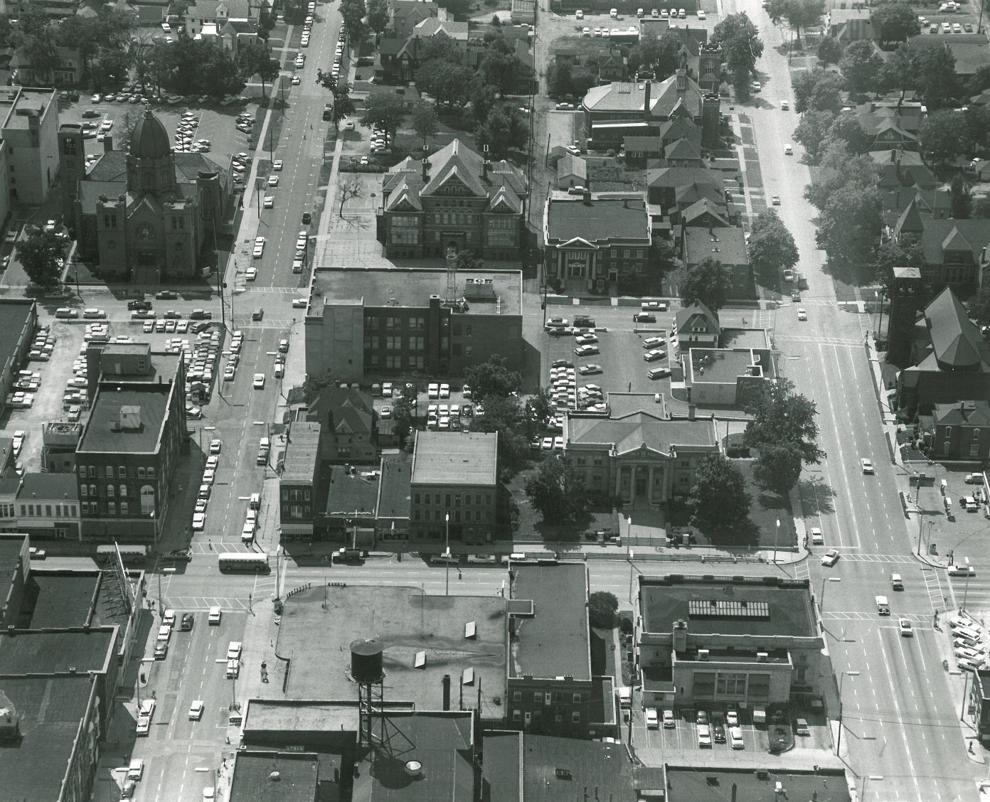 1960: William street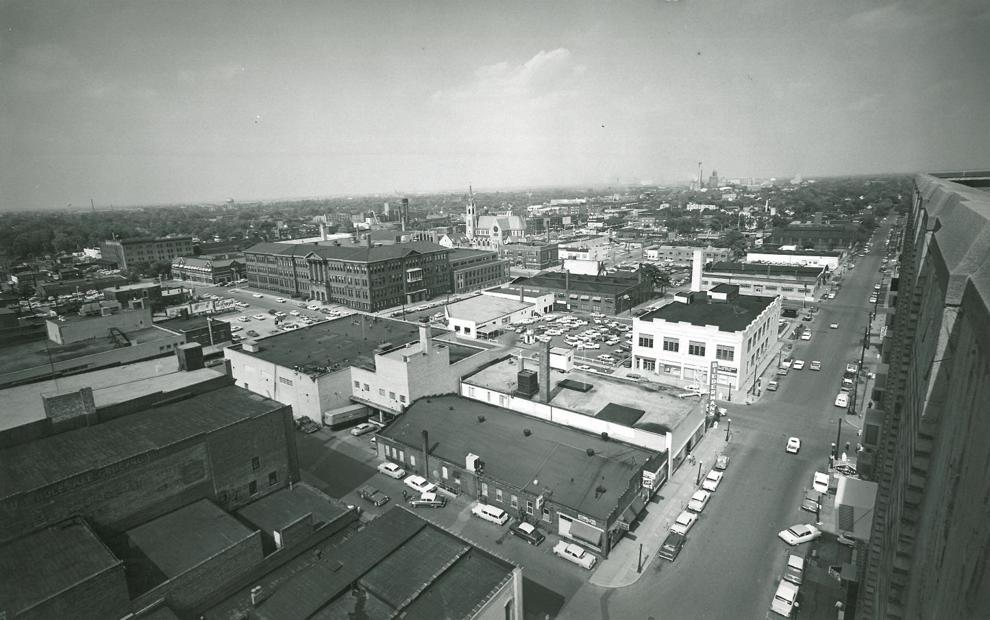 1960: Municipal Decatur Public Library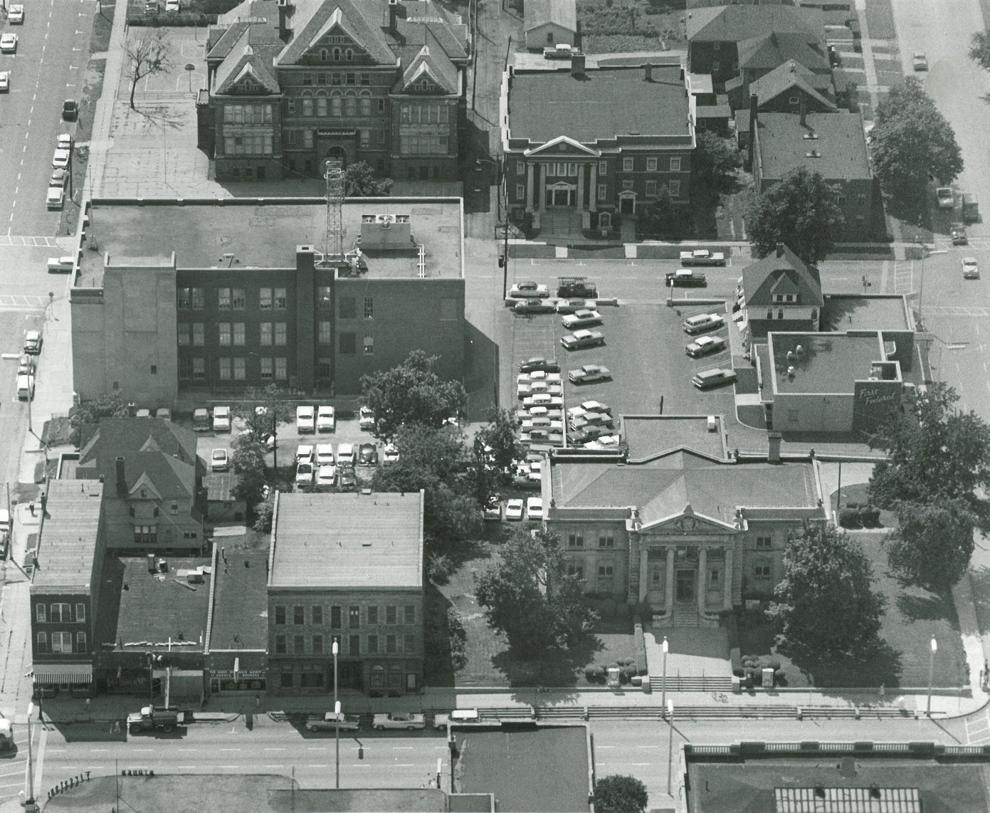 1960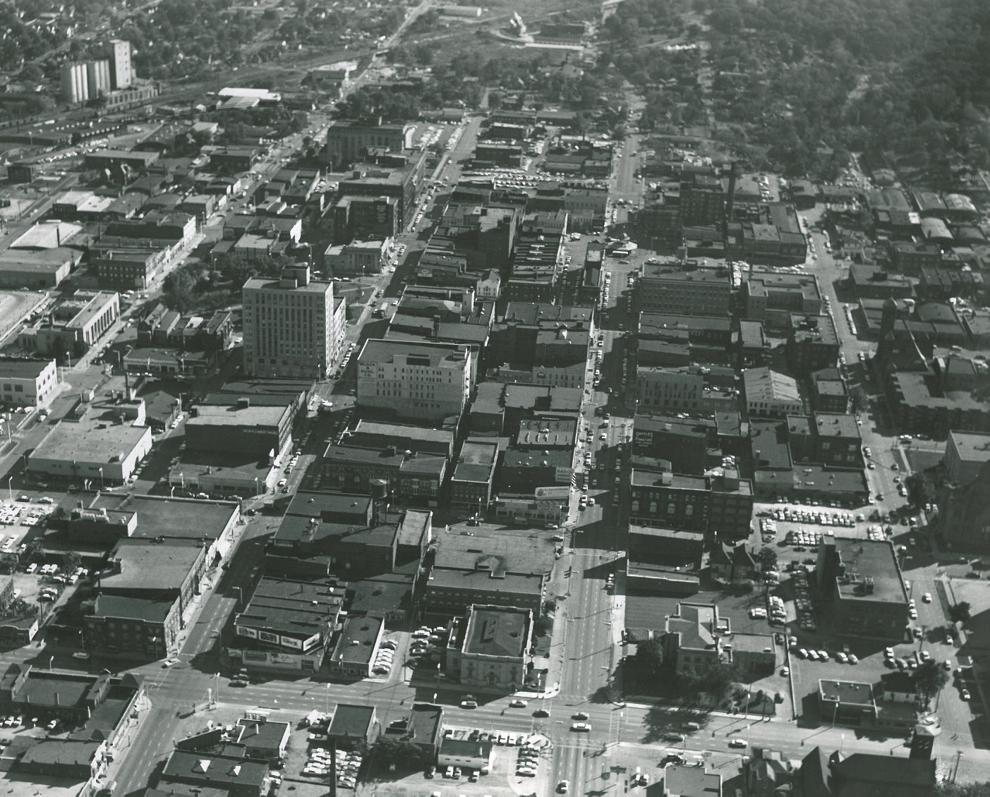 1960: Eldorado and Main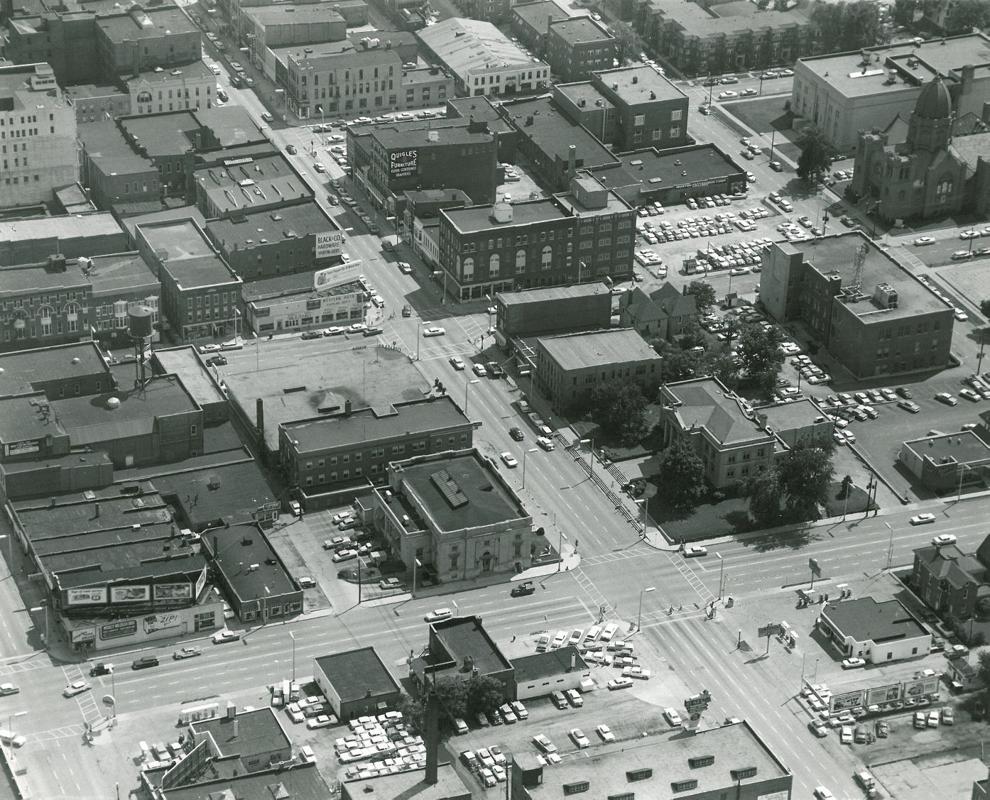 1960: Herald & Review building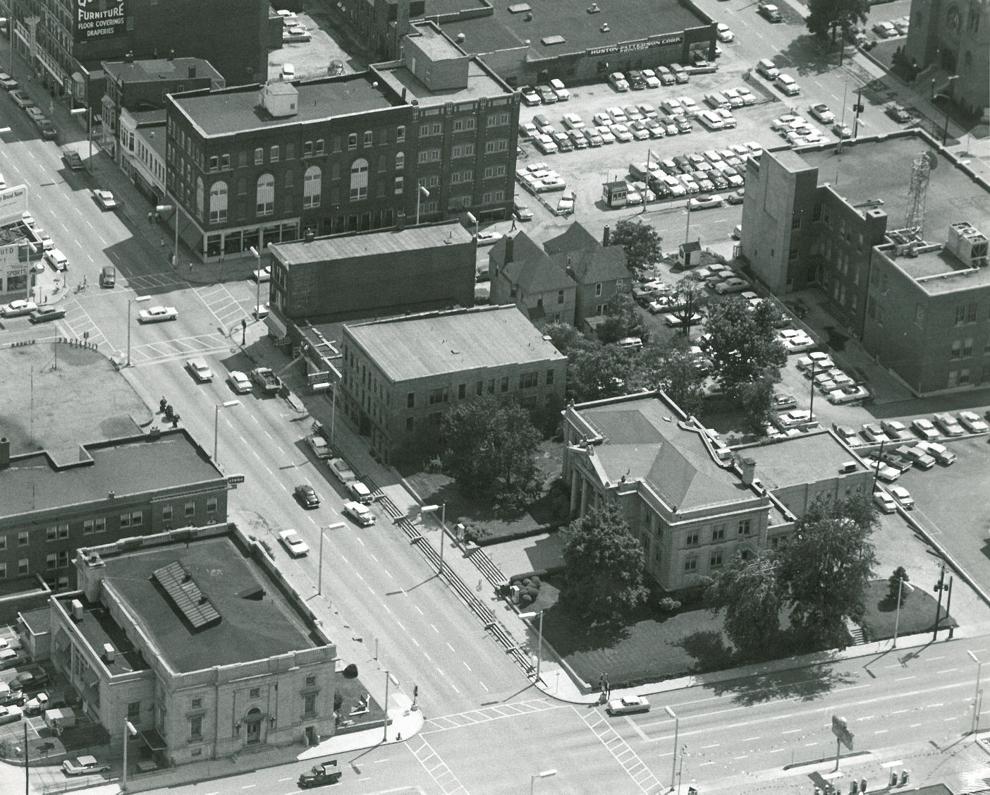 1960
1961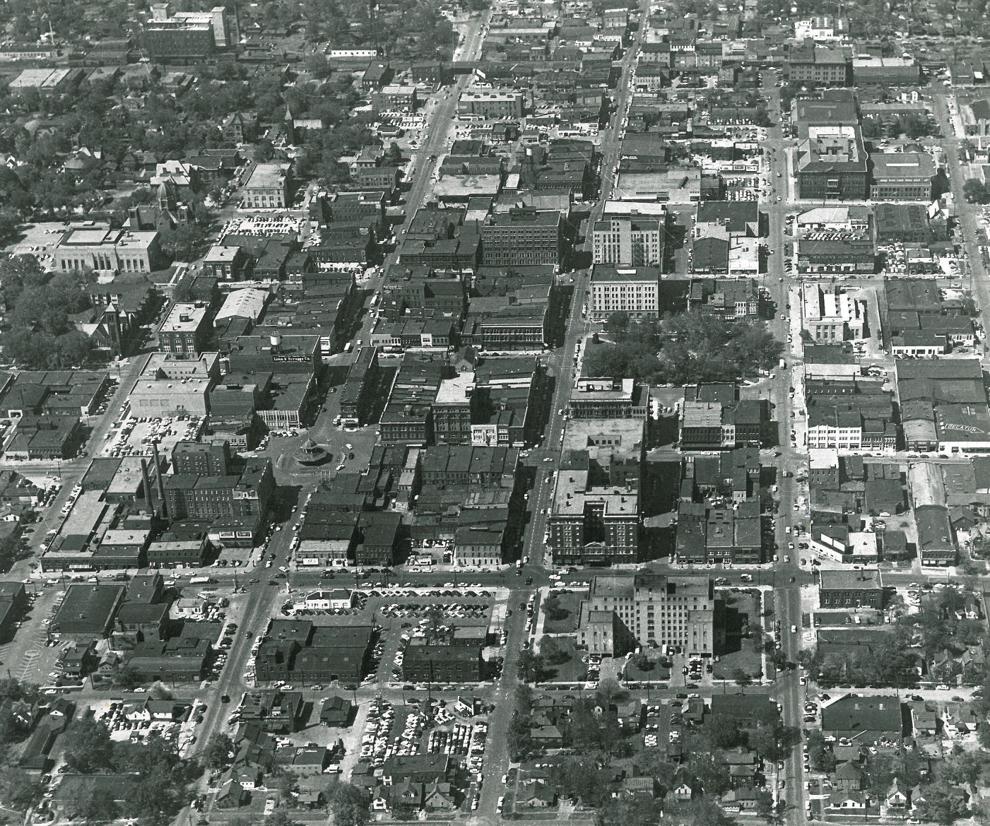 1961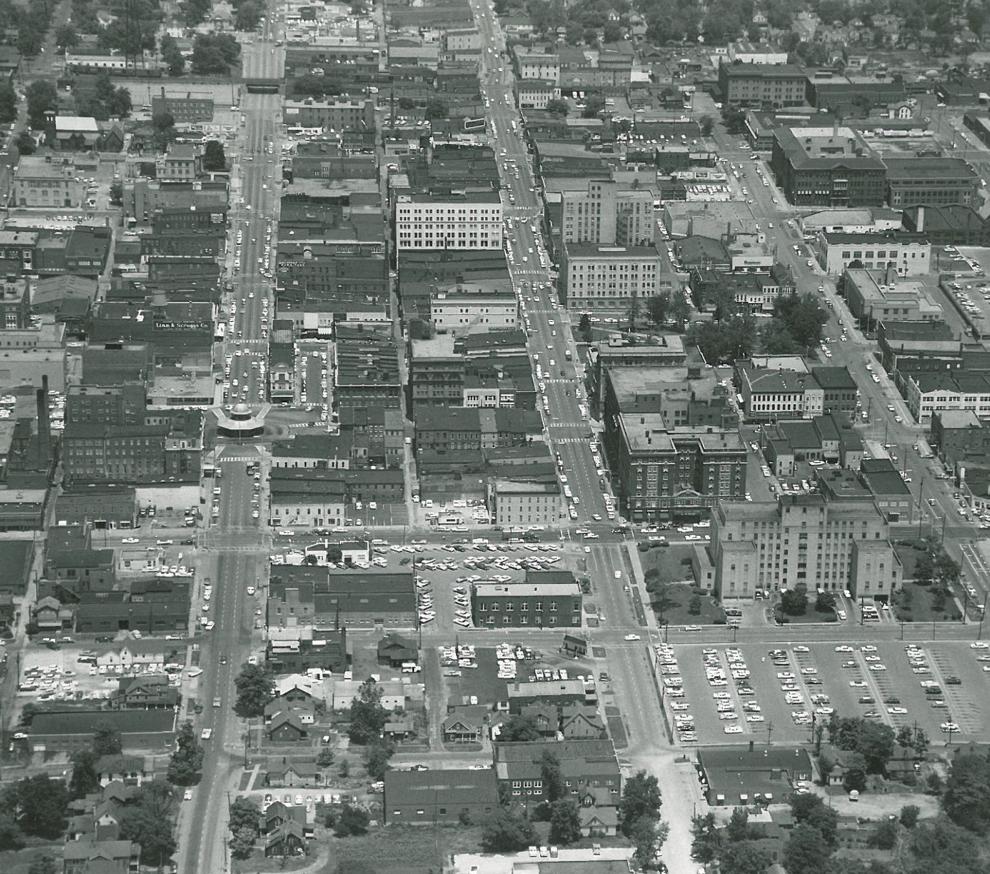 1961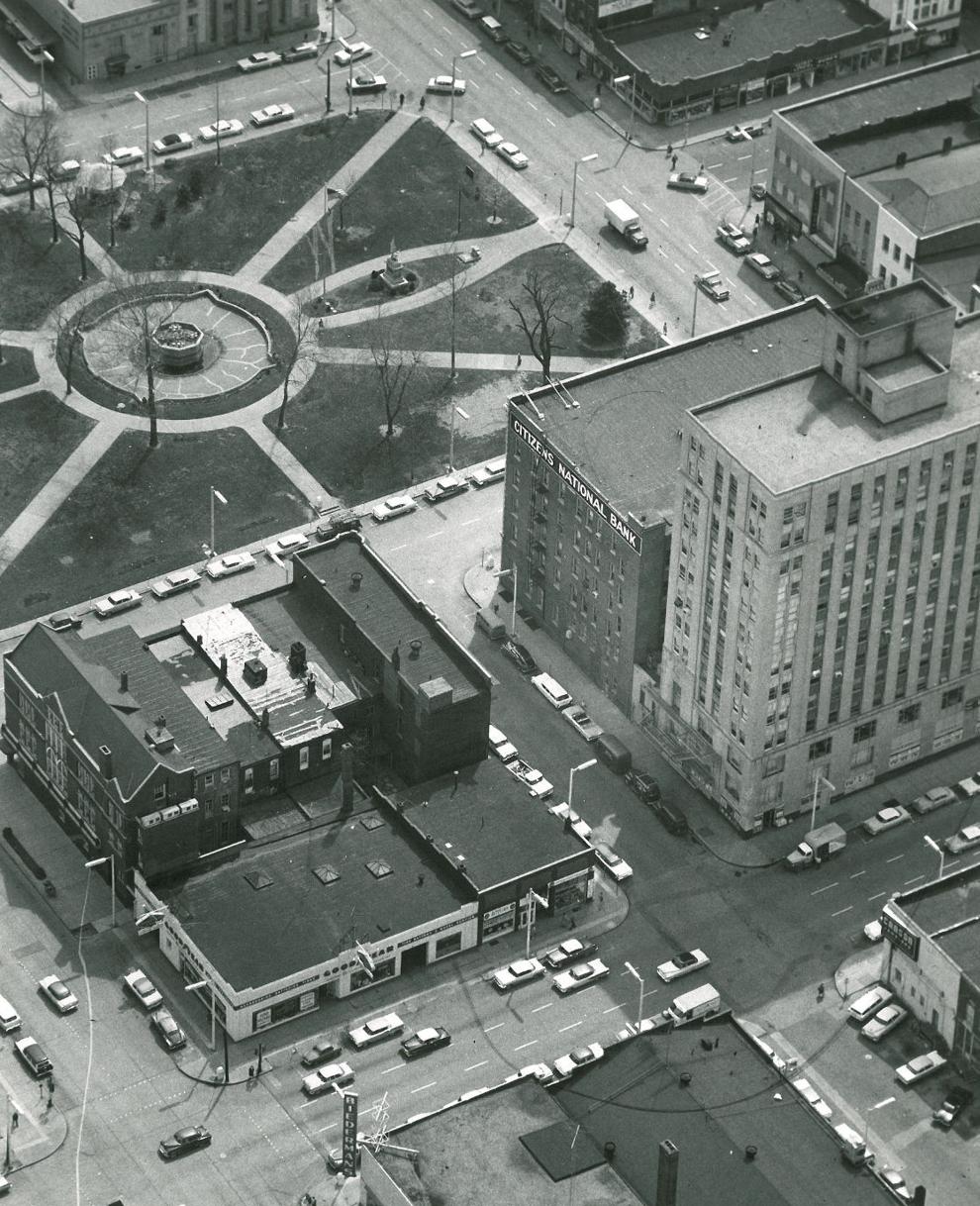 1961: Citizens National Building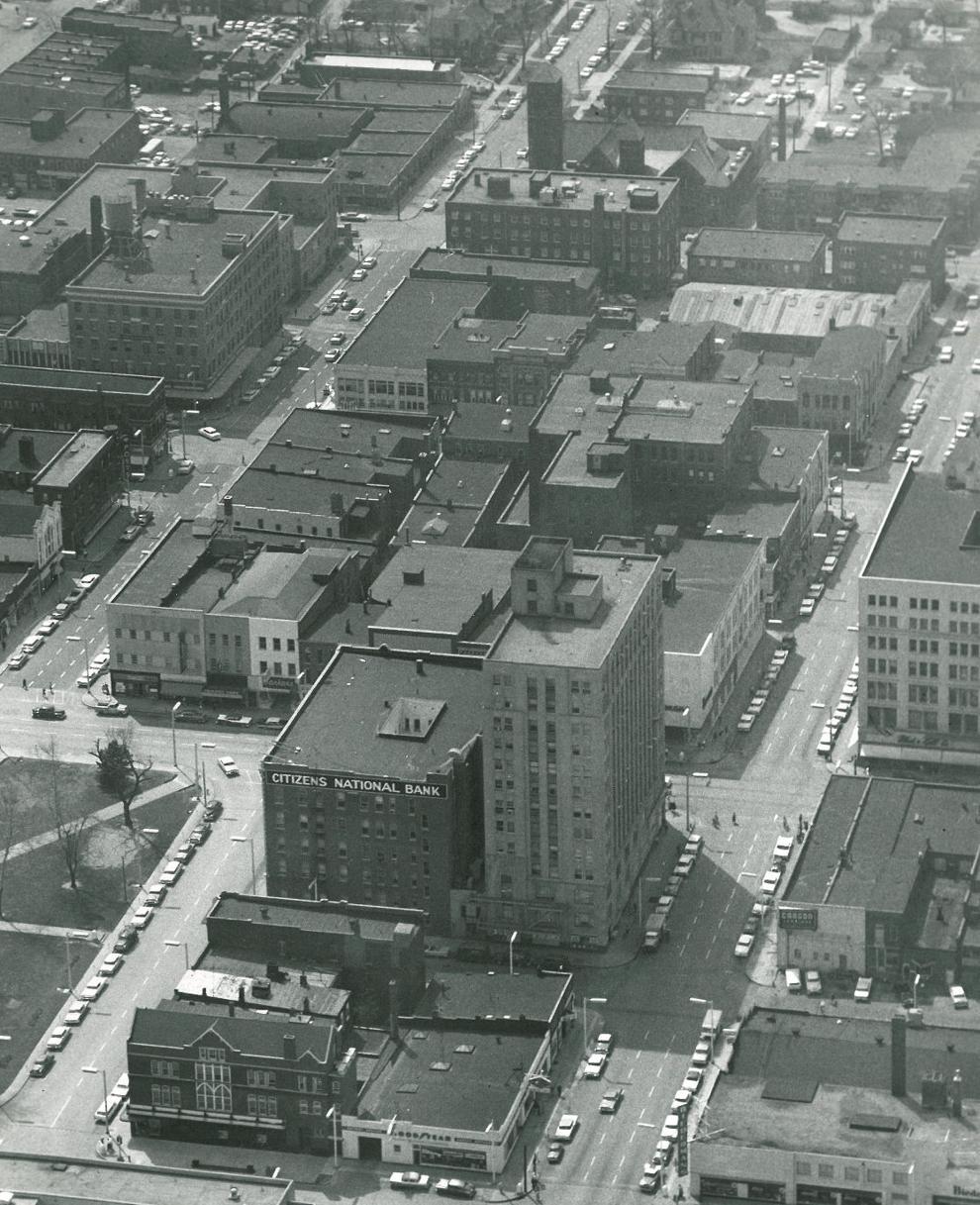 1961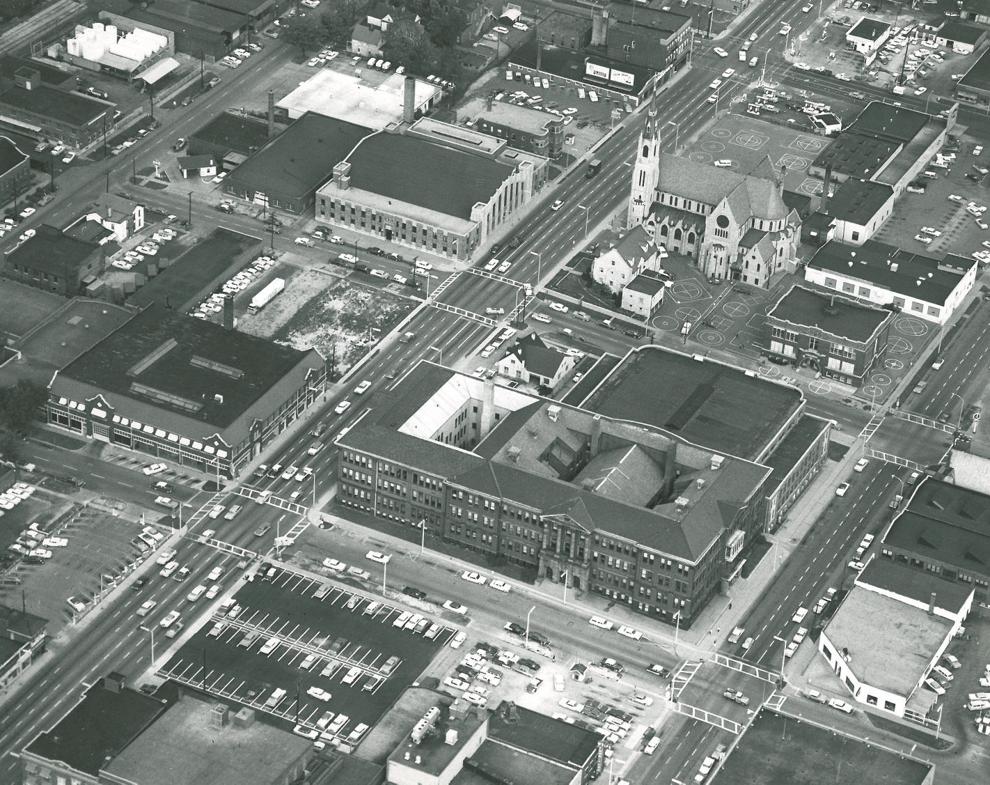 1962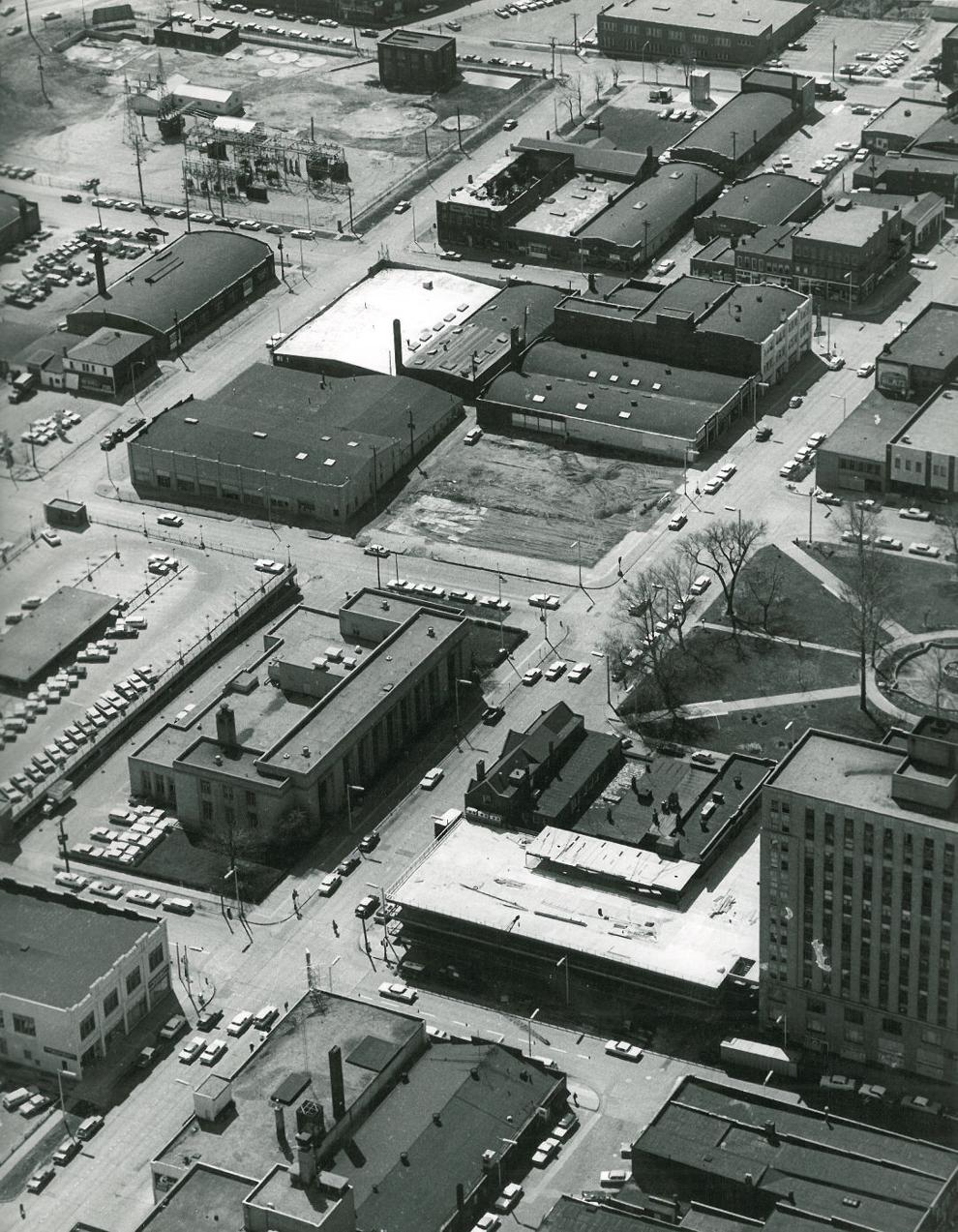 1962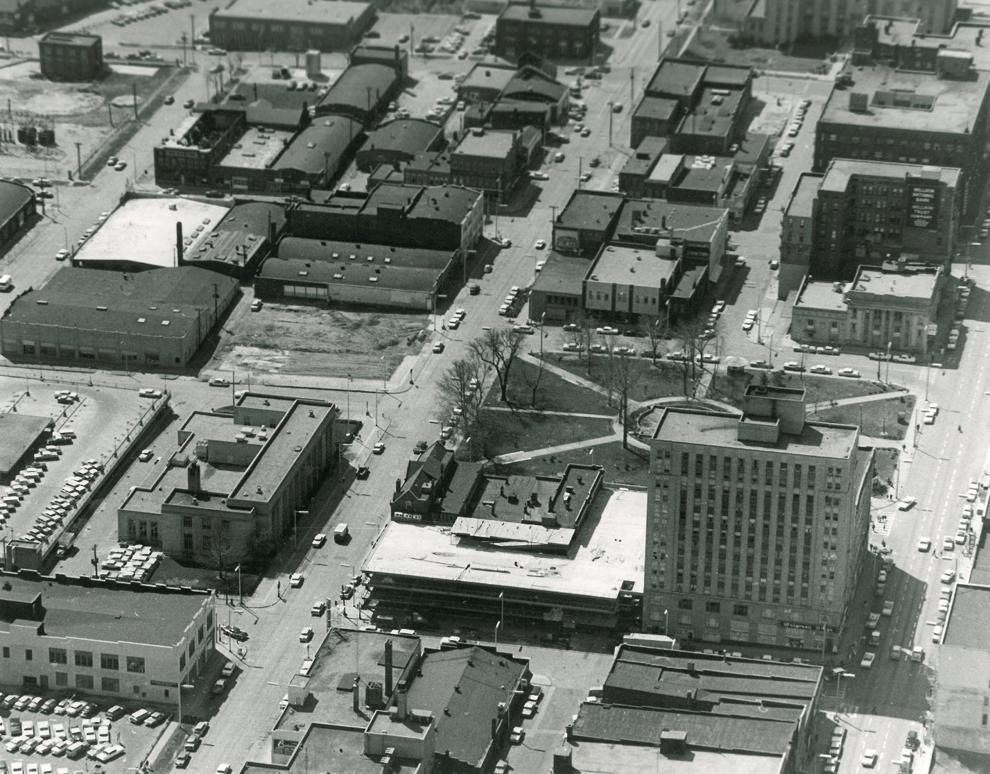 1963: Lincoln Square construction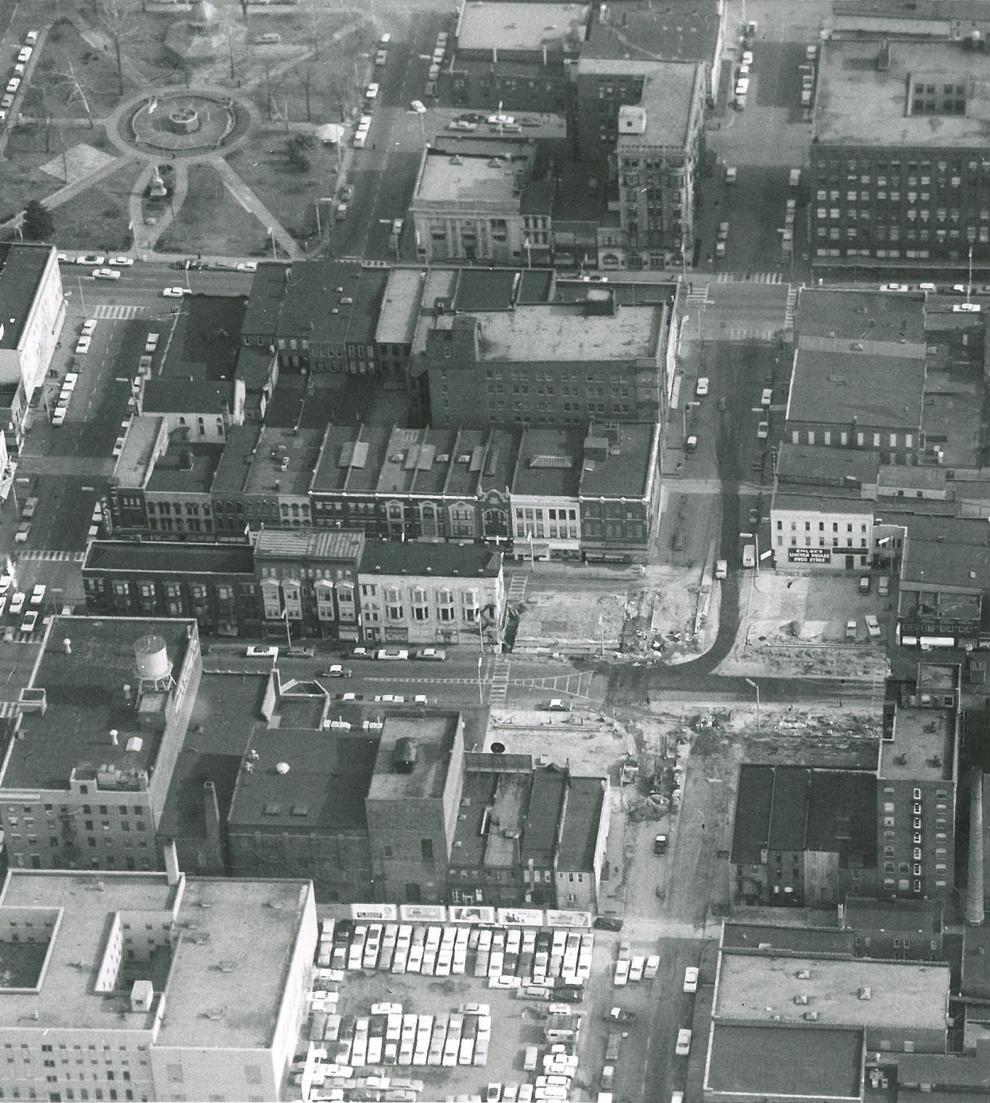 1963: Lincoln Square construction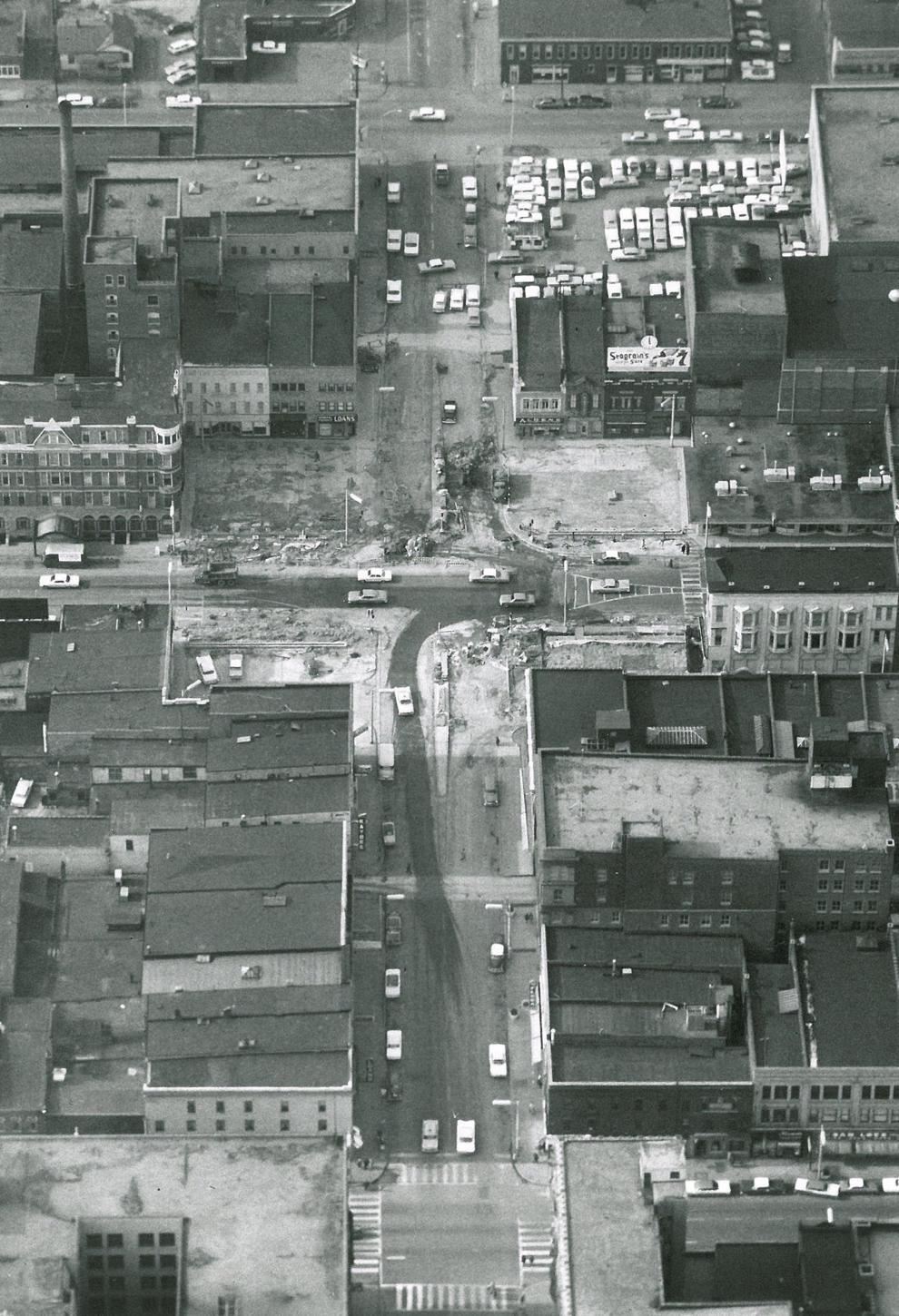 1966: Looking East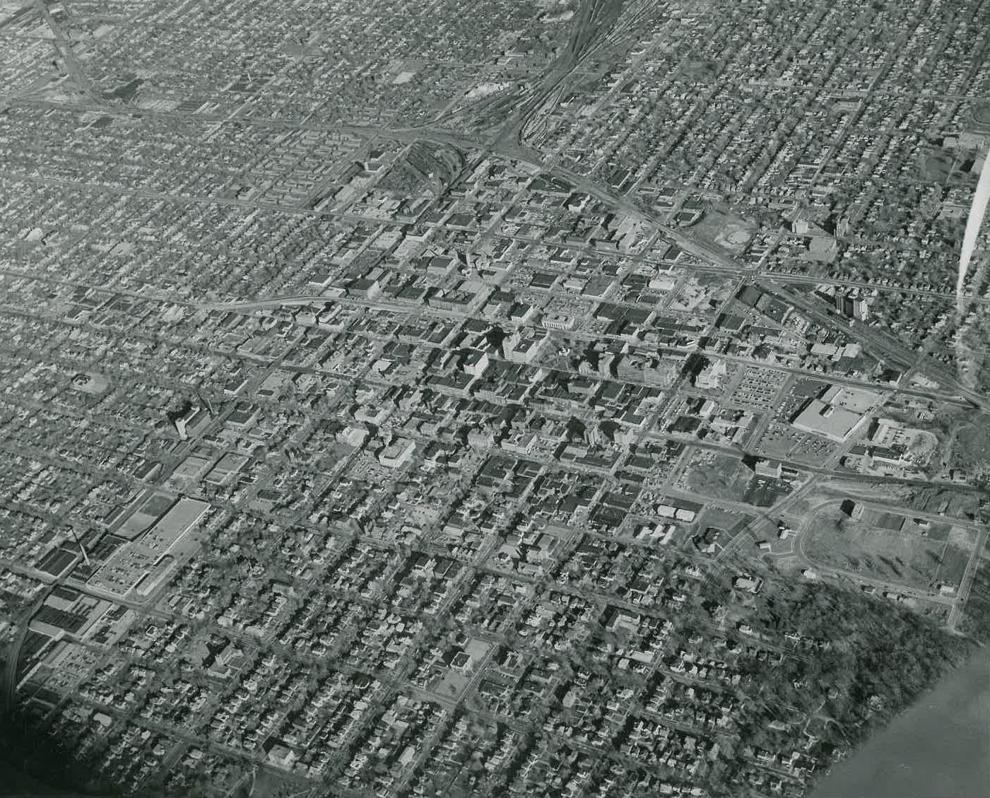 1966: South of business area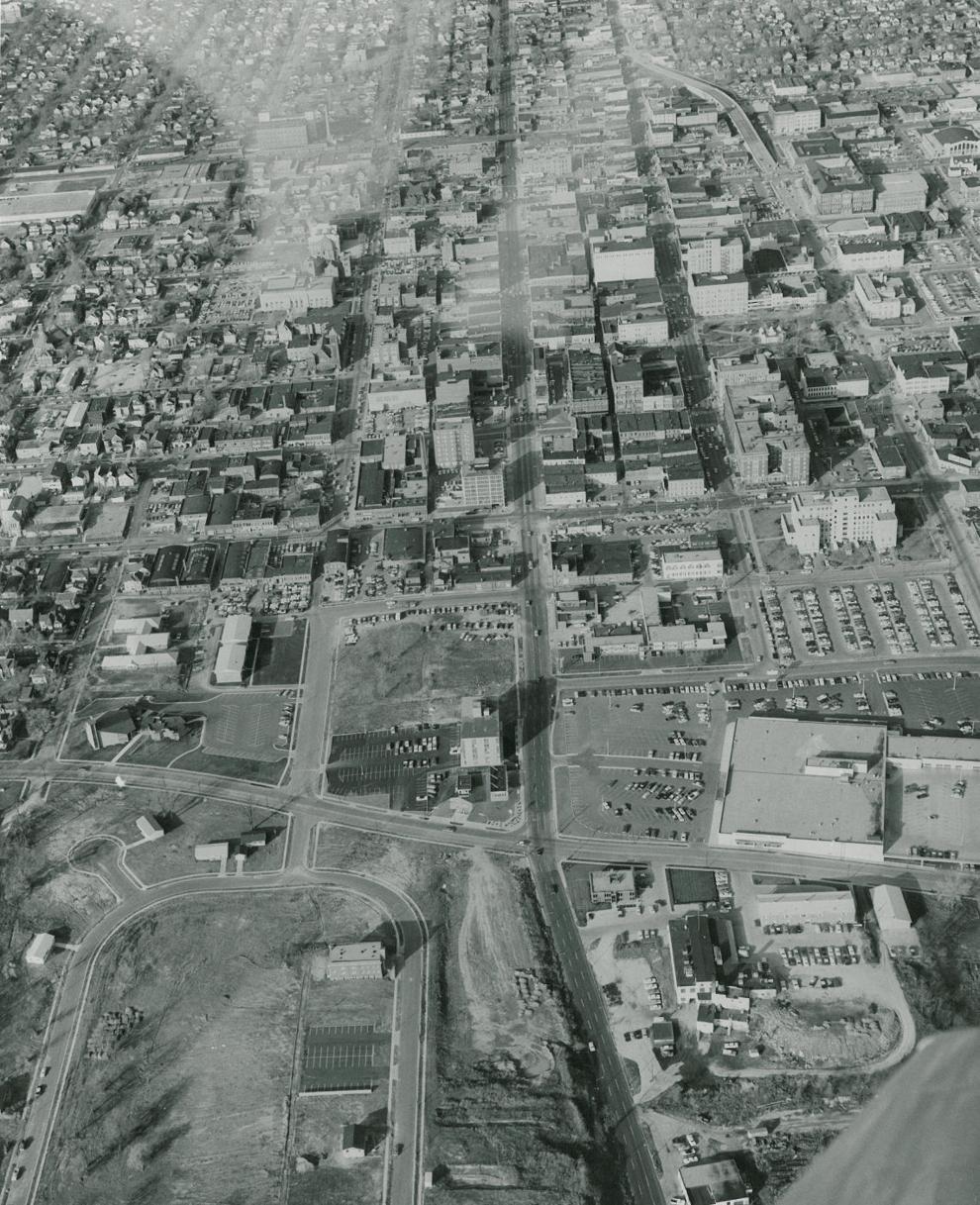 1966: Looking West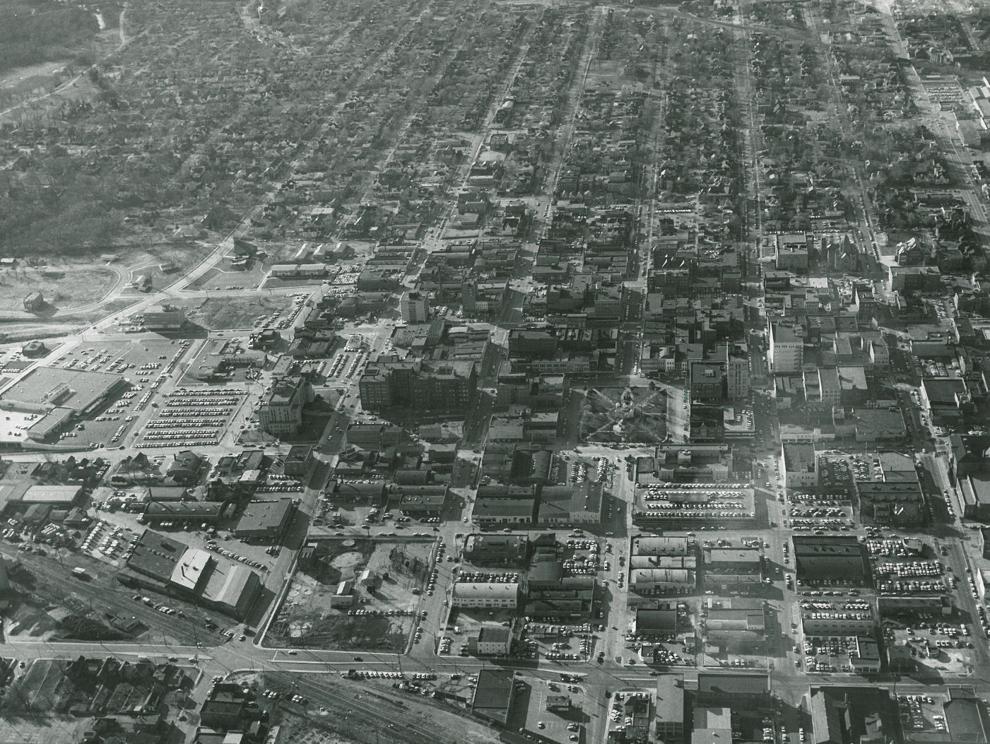 1966: West Main
1966: Illinois Bell Bldg.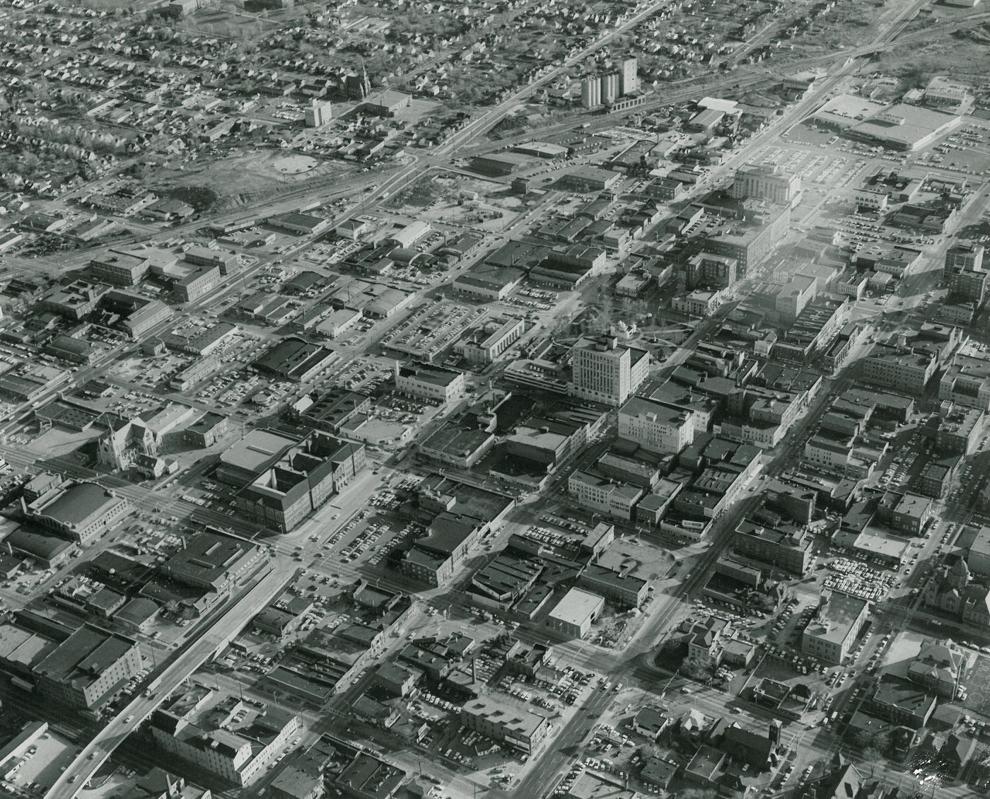 1966: North business area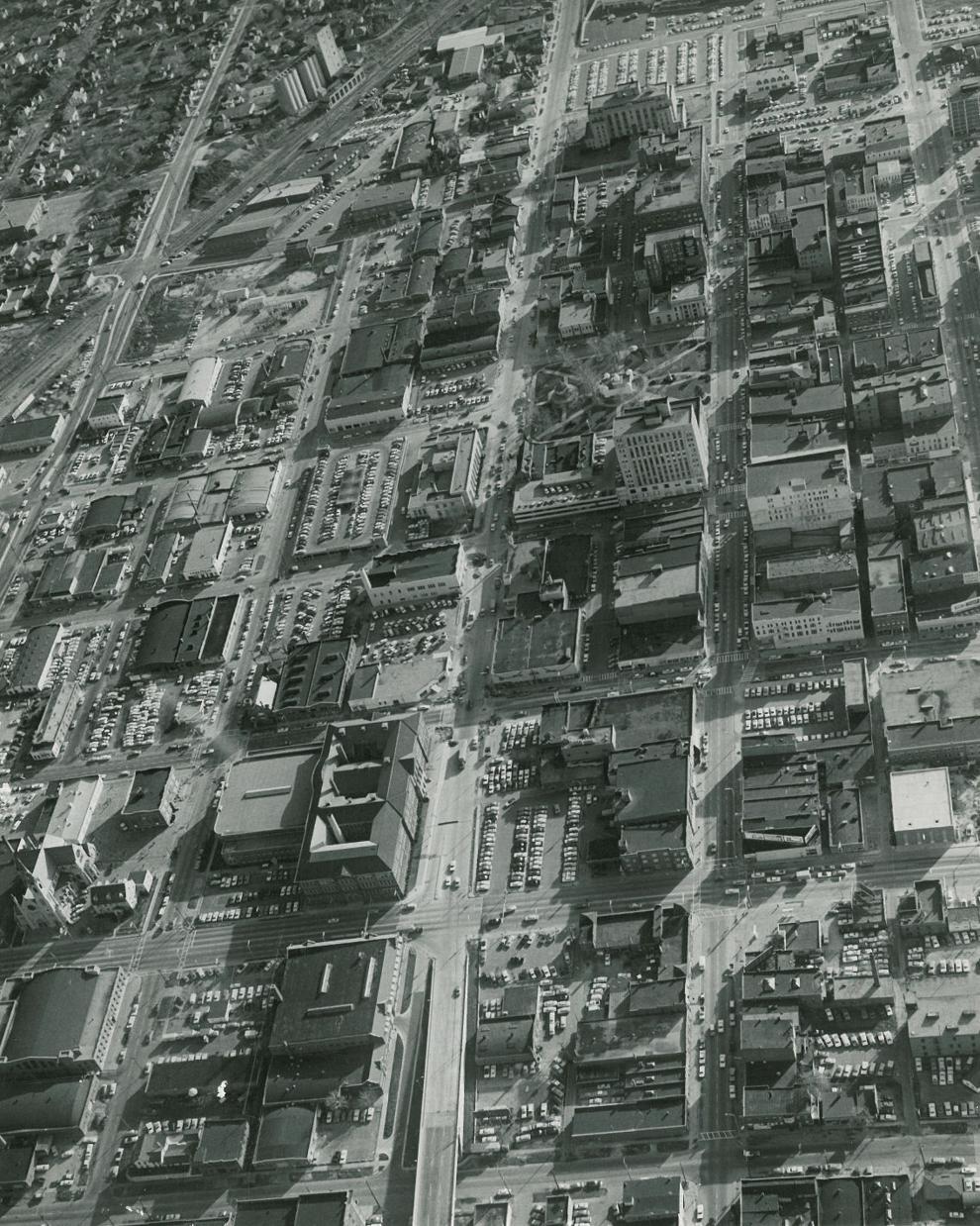 1966: Downtown looking North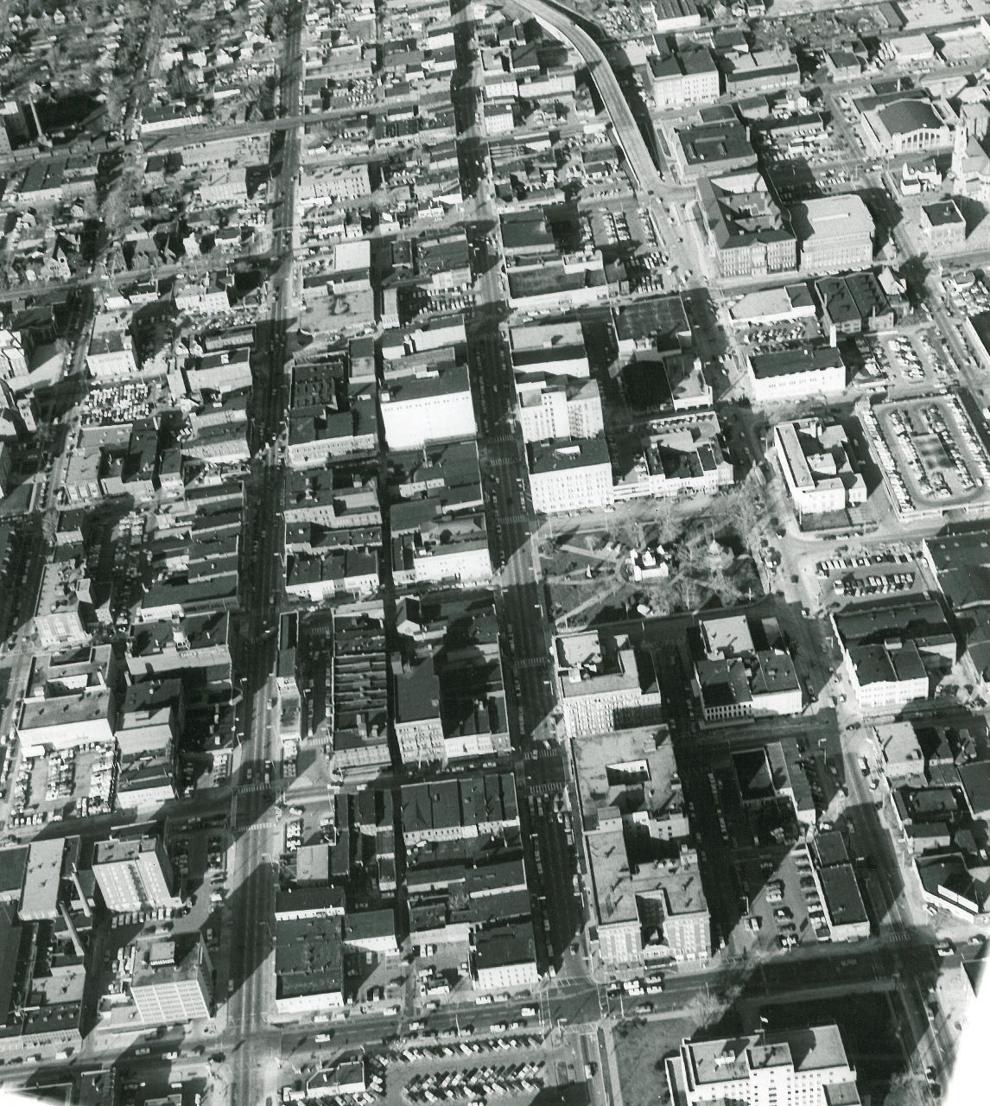 1966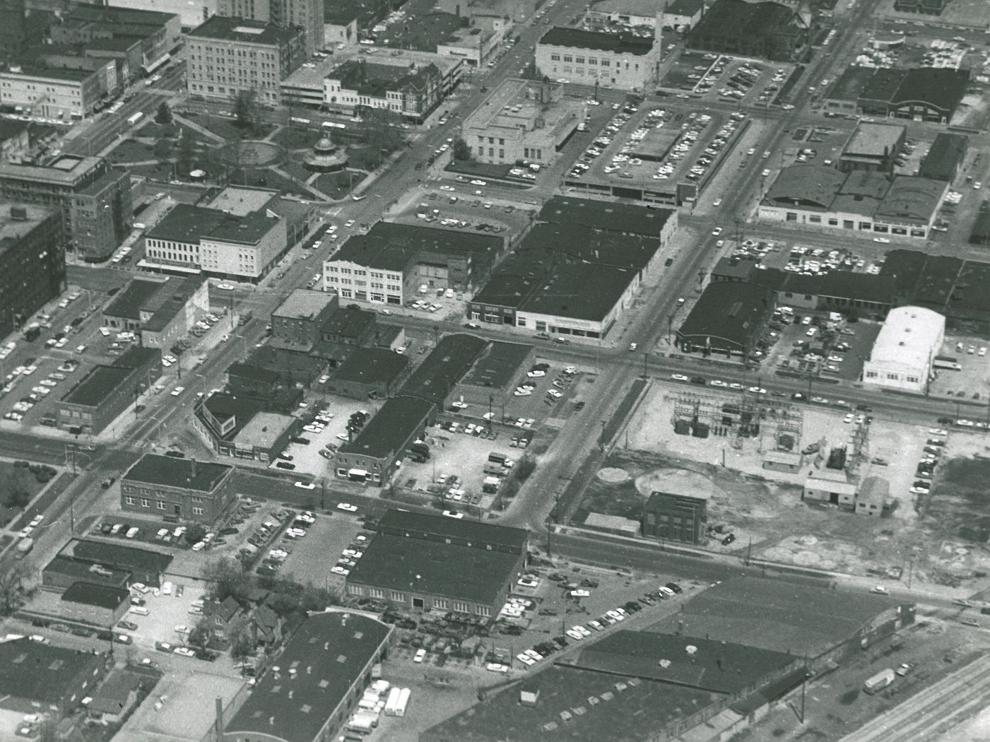 1968: Looking East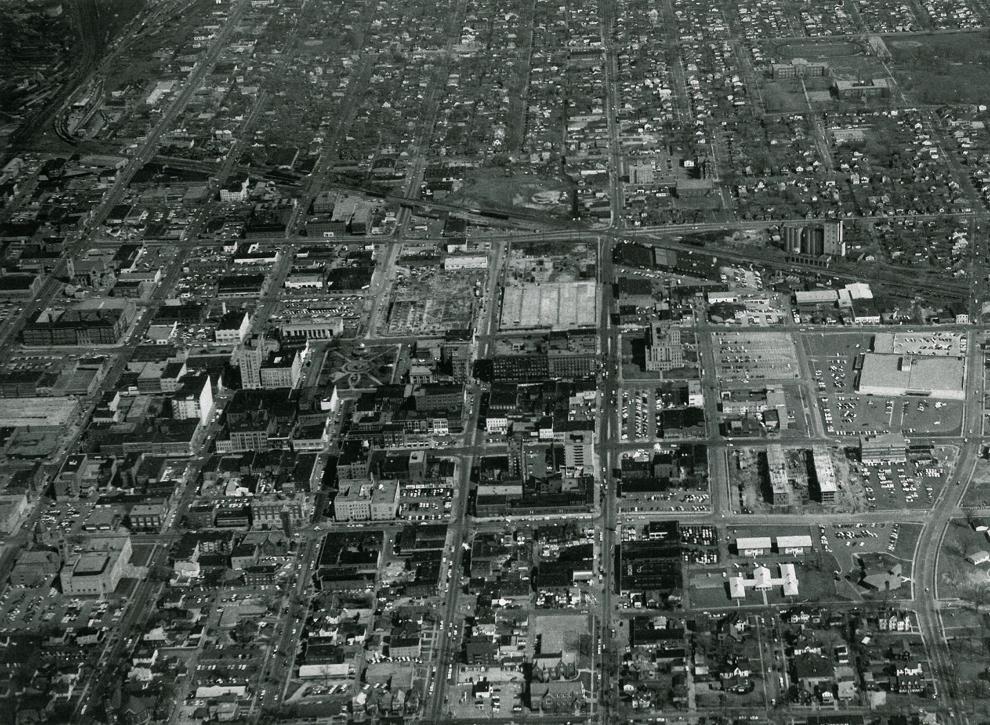 1968: Urban renewal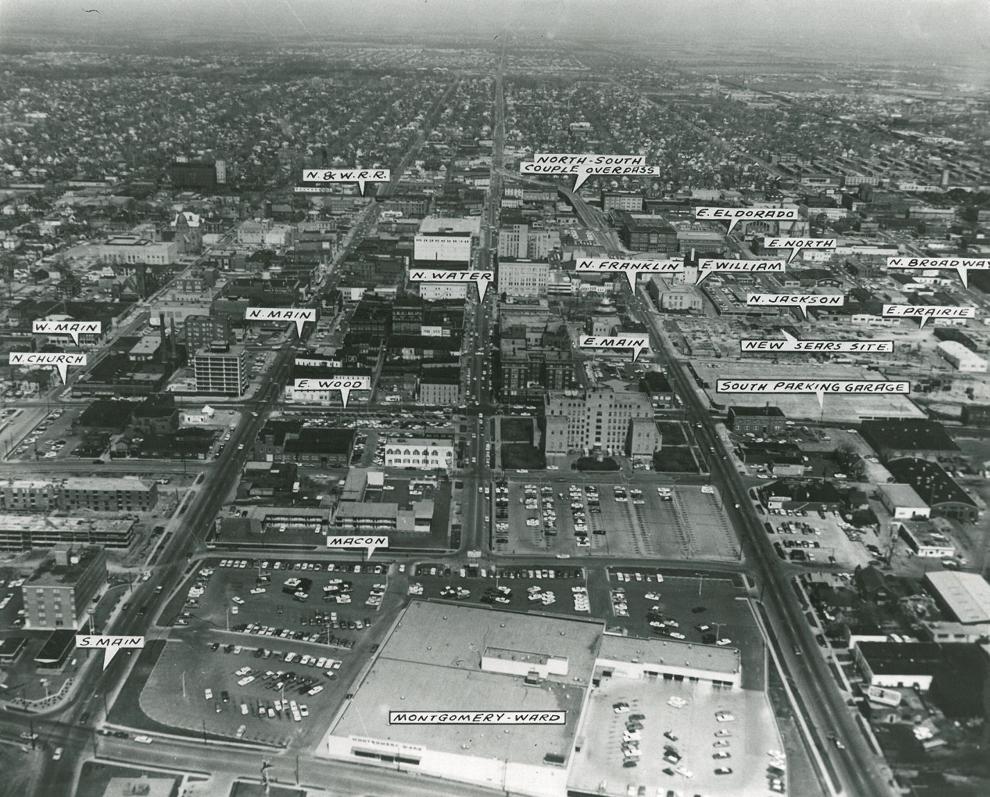 1968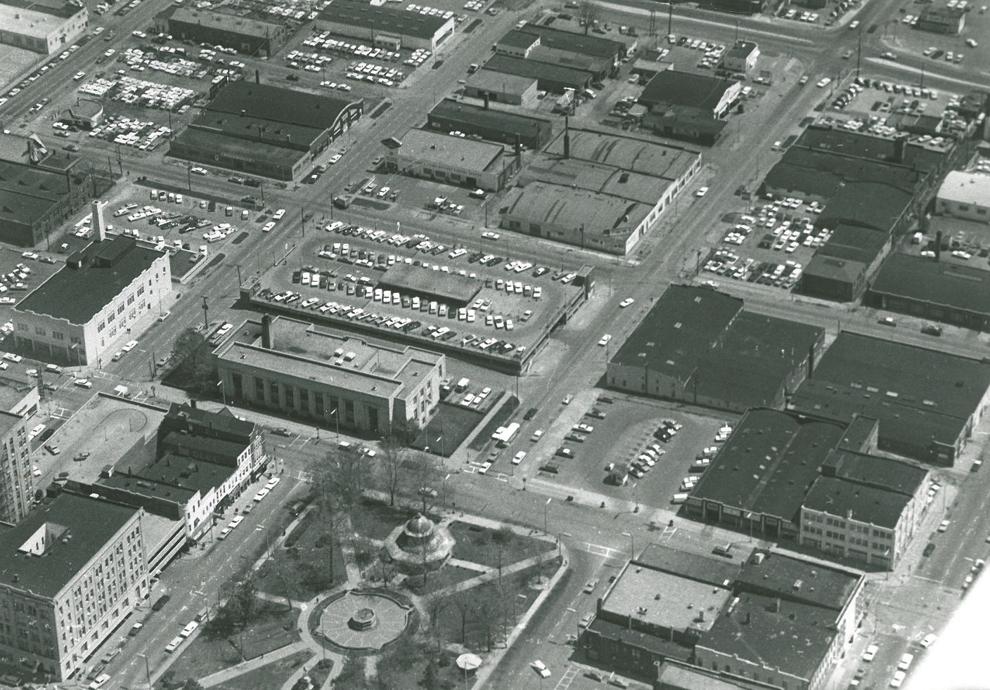 1968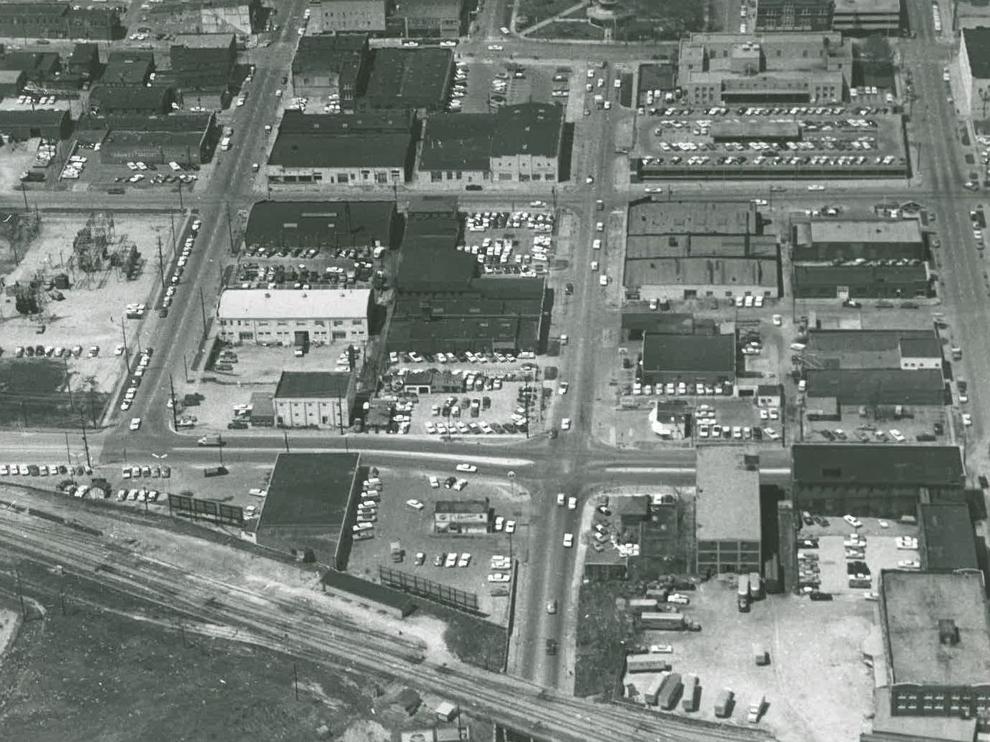 1968: West aerial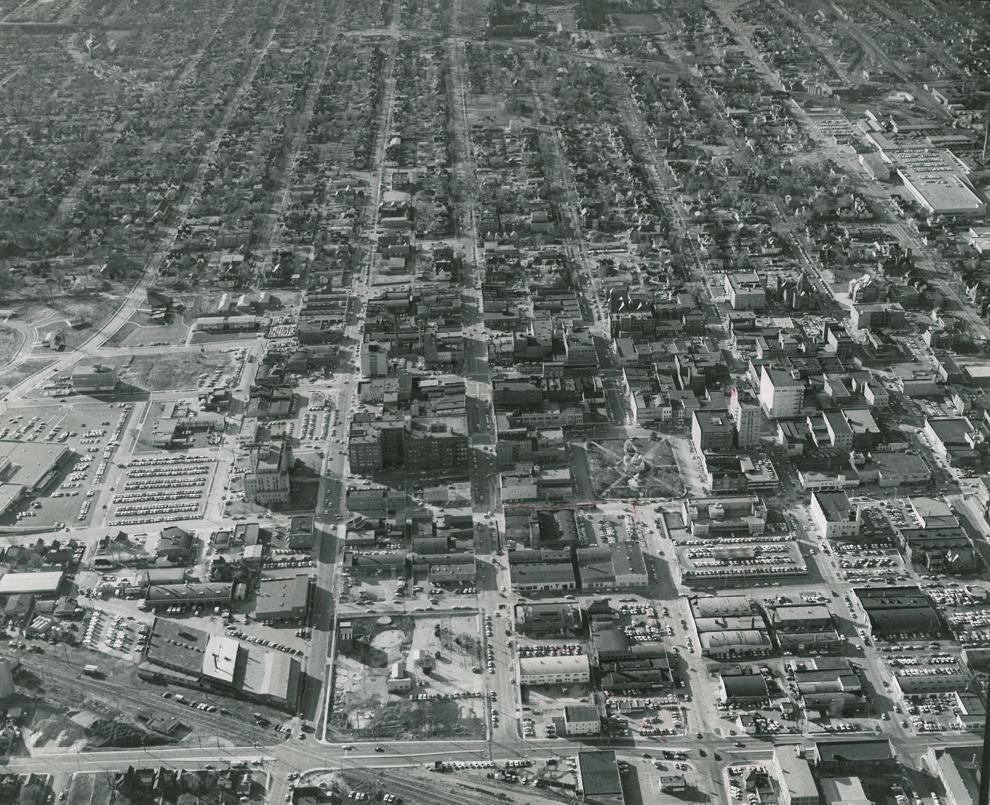 1971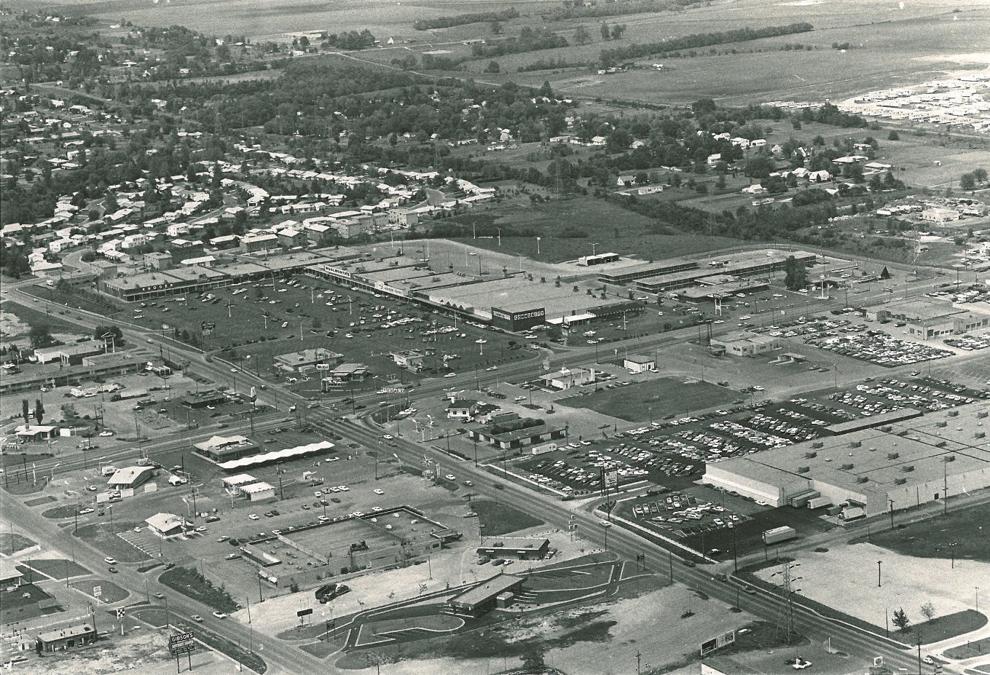 1971: Downtown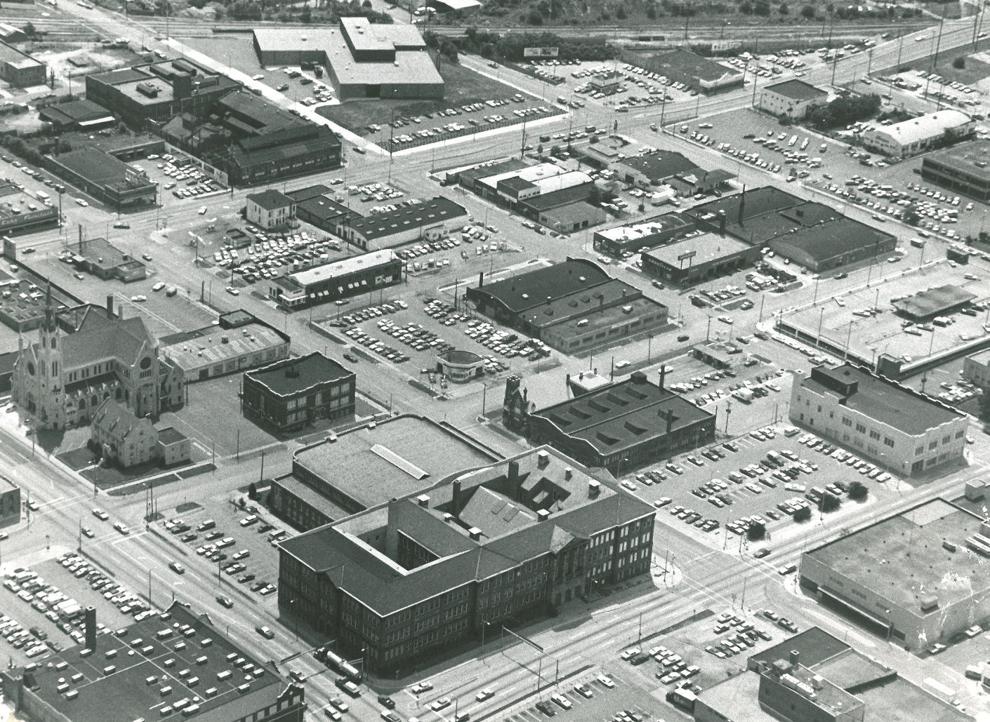 1977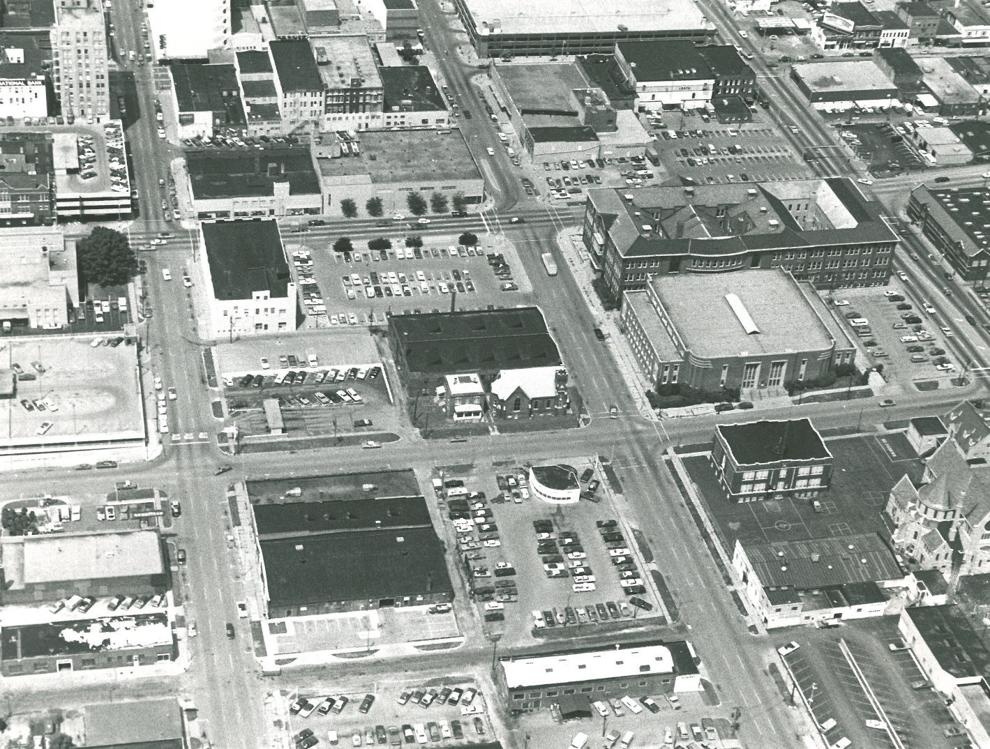 1978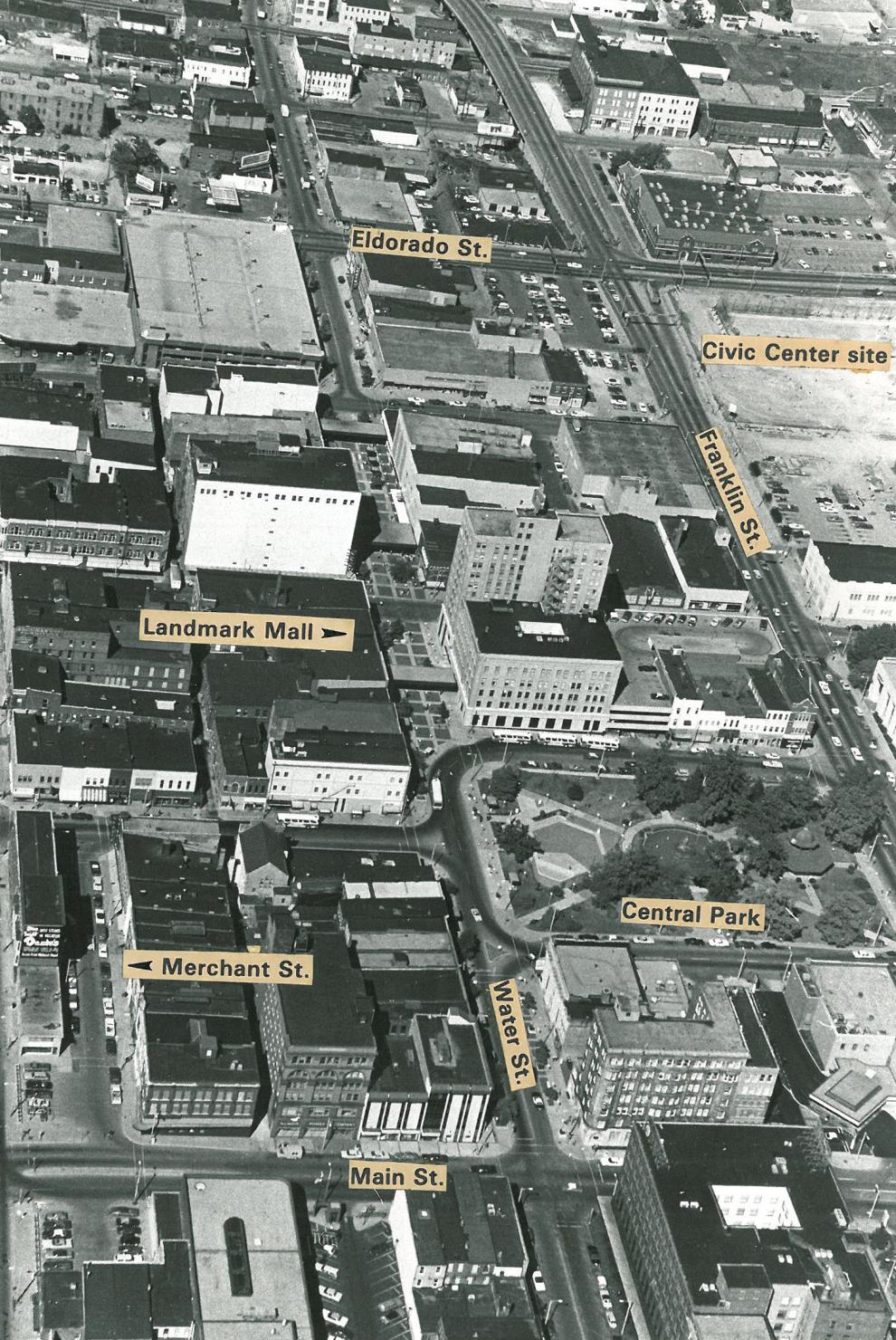 1978: Razed buildings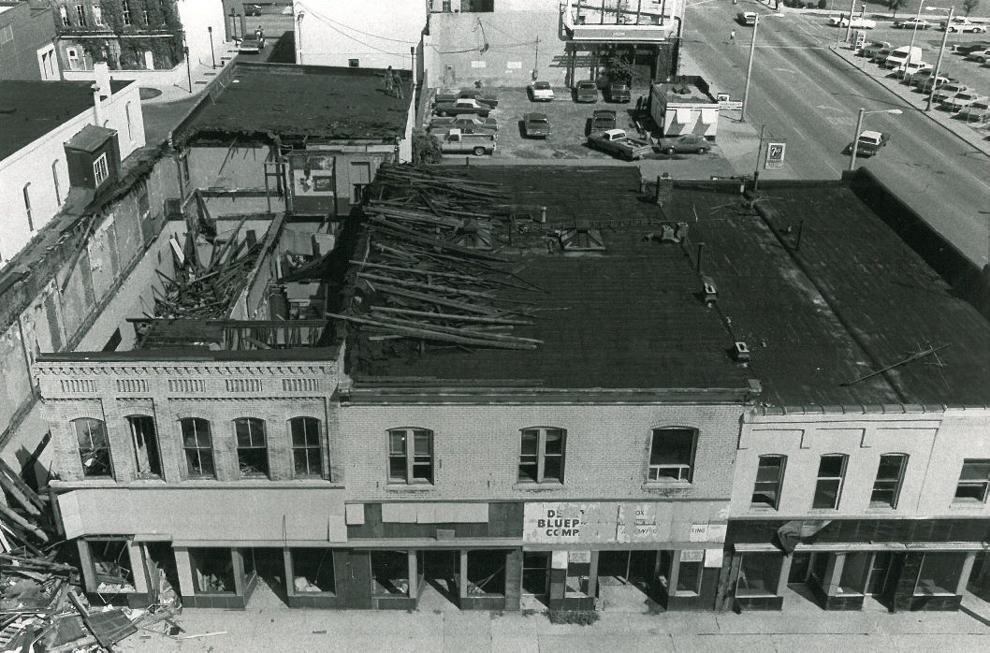 1980: Changing appearance
1980: Downtown work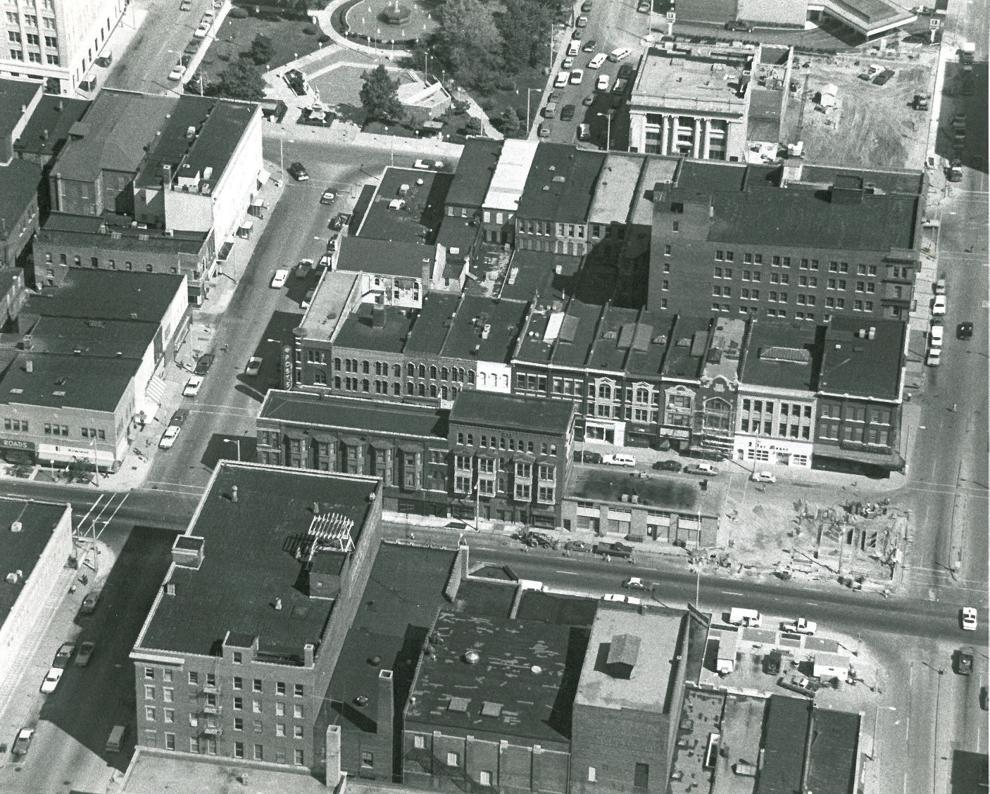 1981: Rt 121 & I-72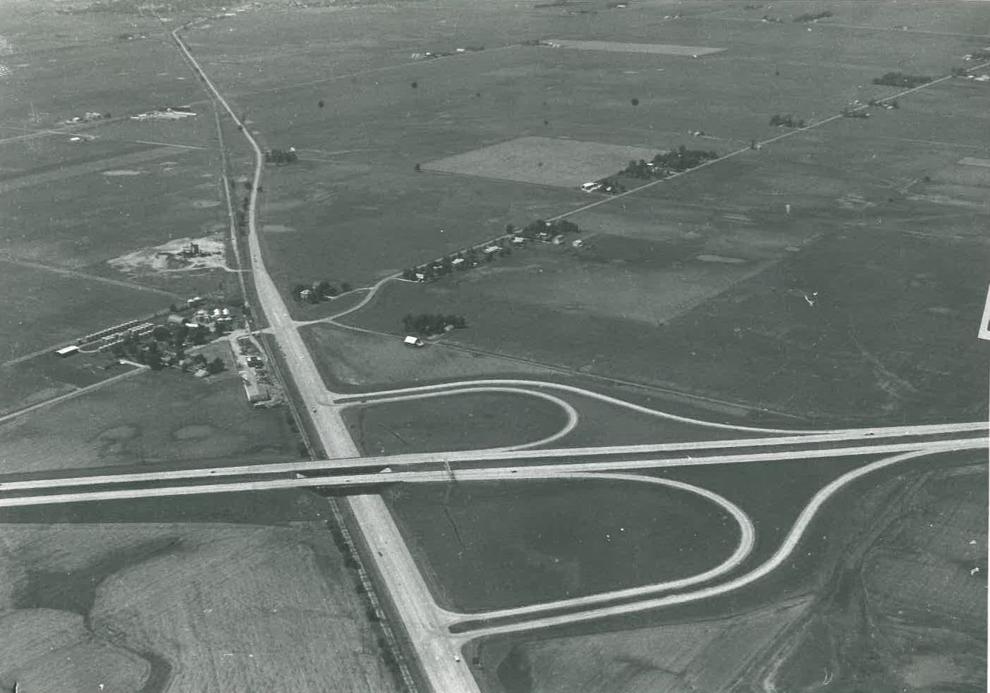 1984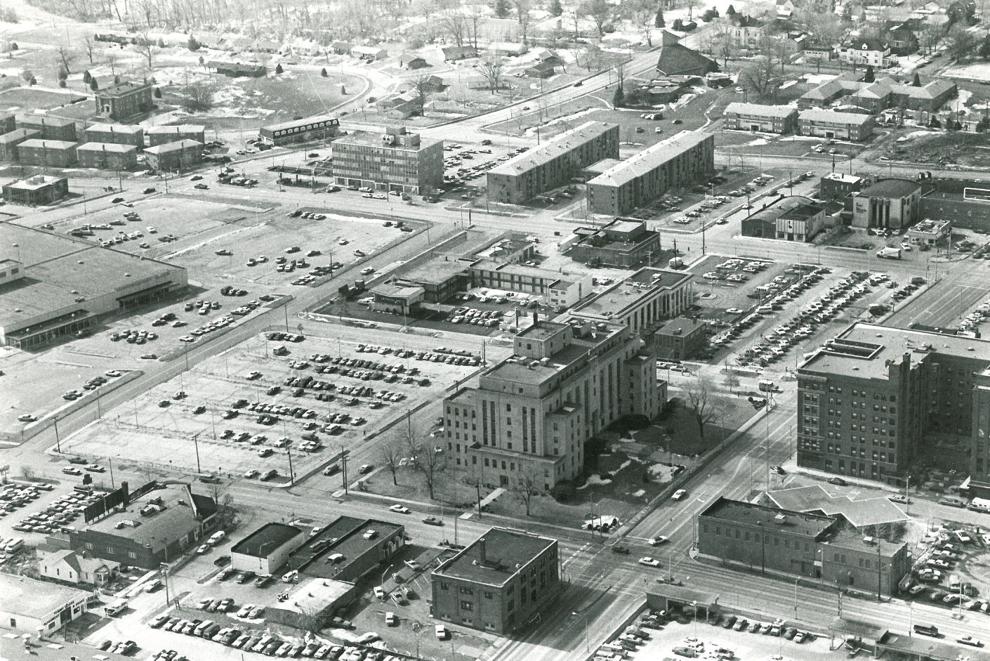 1984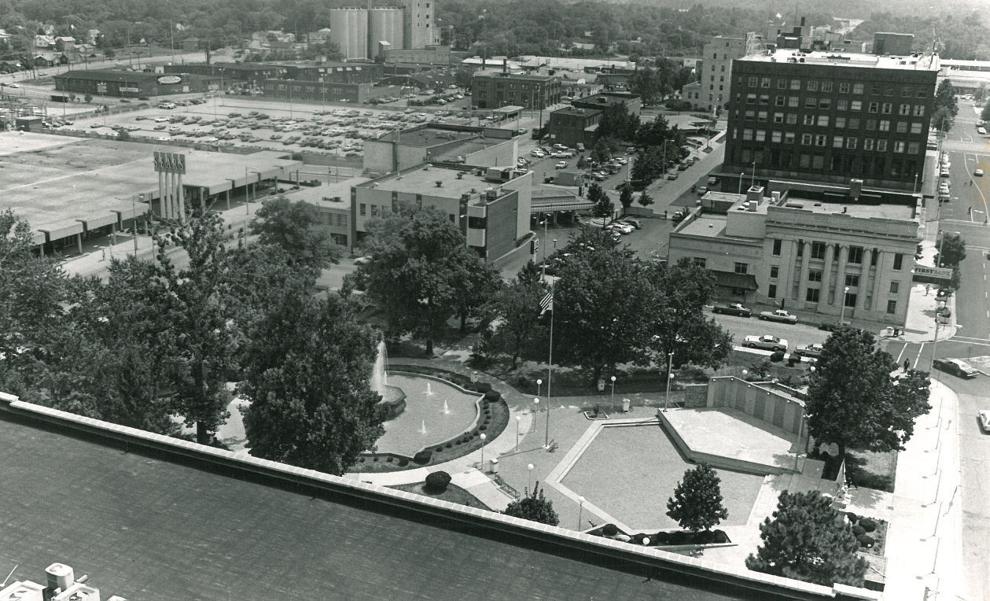 1984
1984: Decatur Family YMCA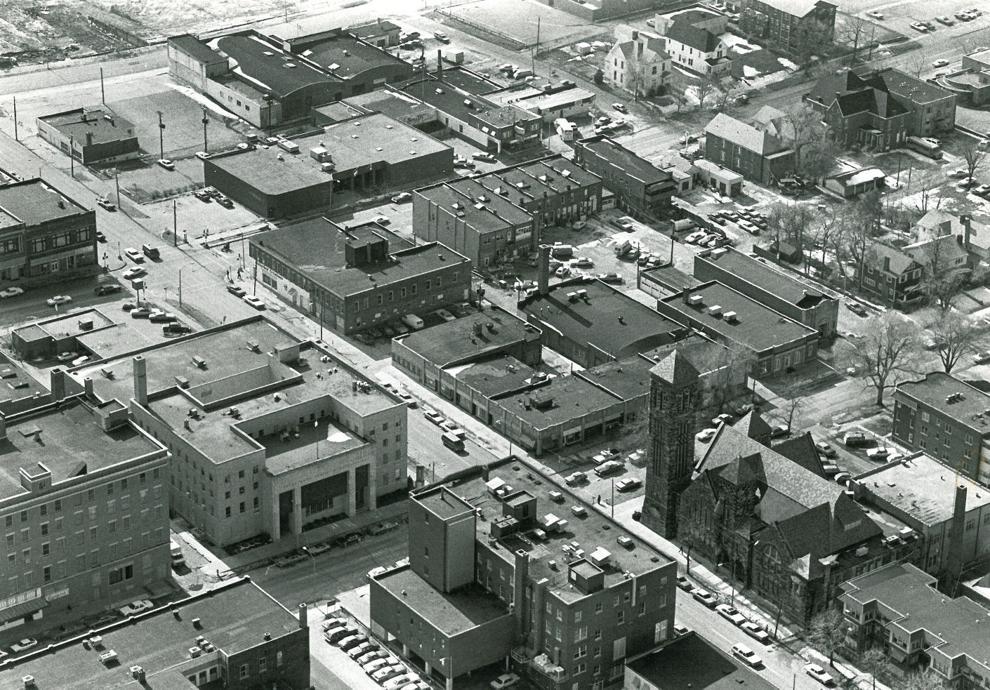 1984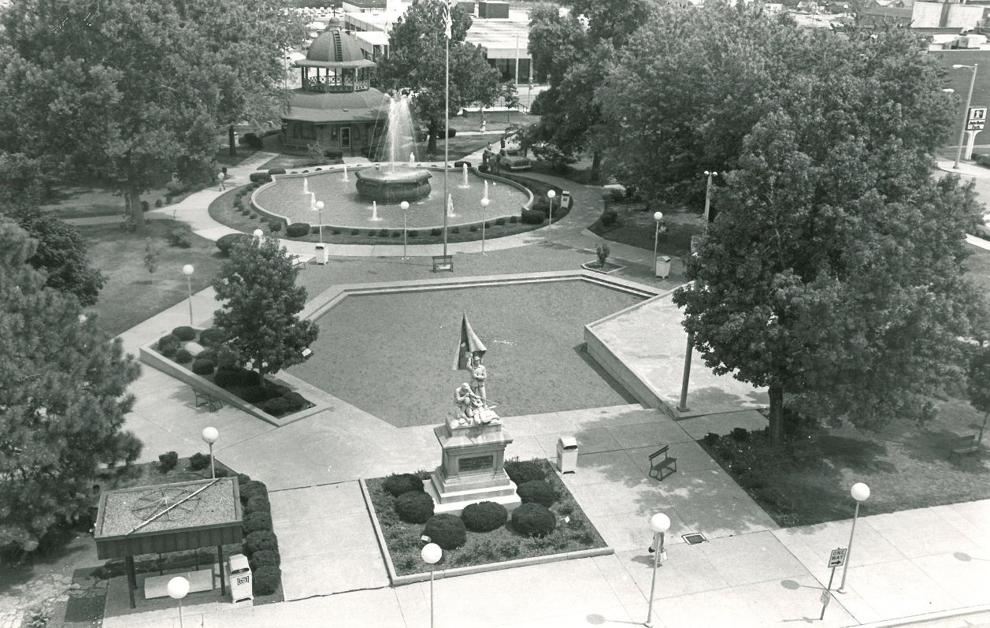 1985: Central Park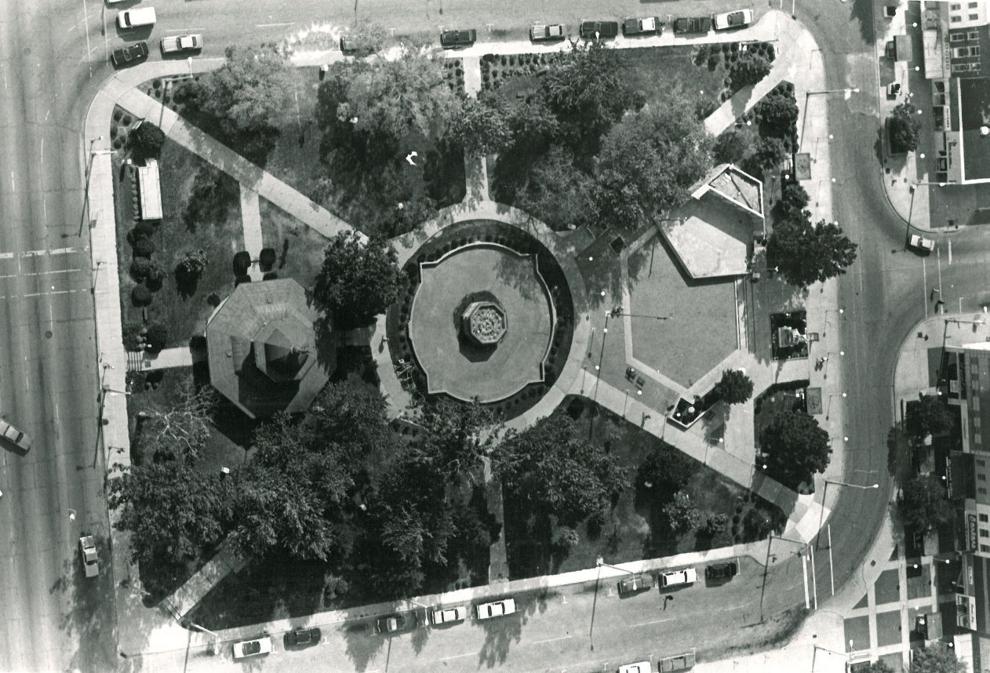 1986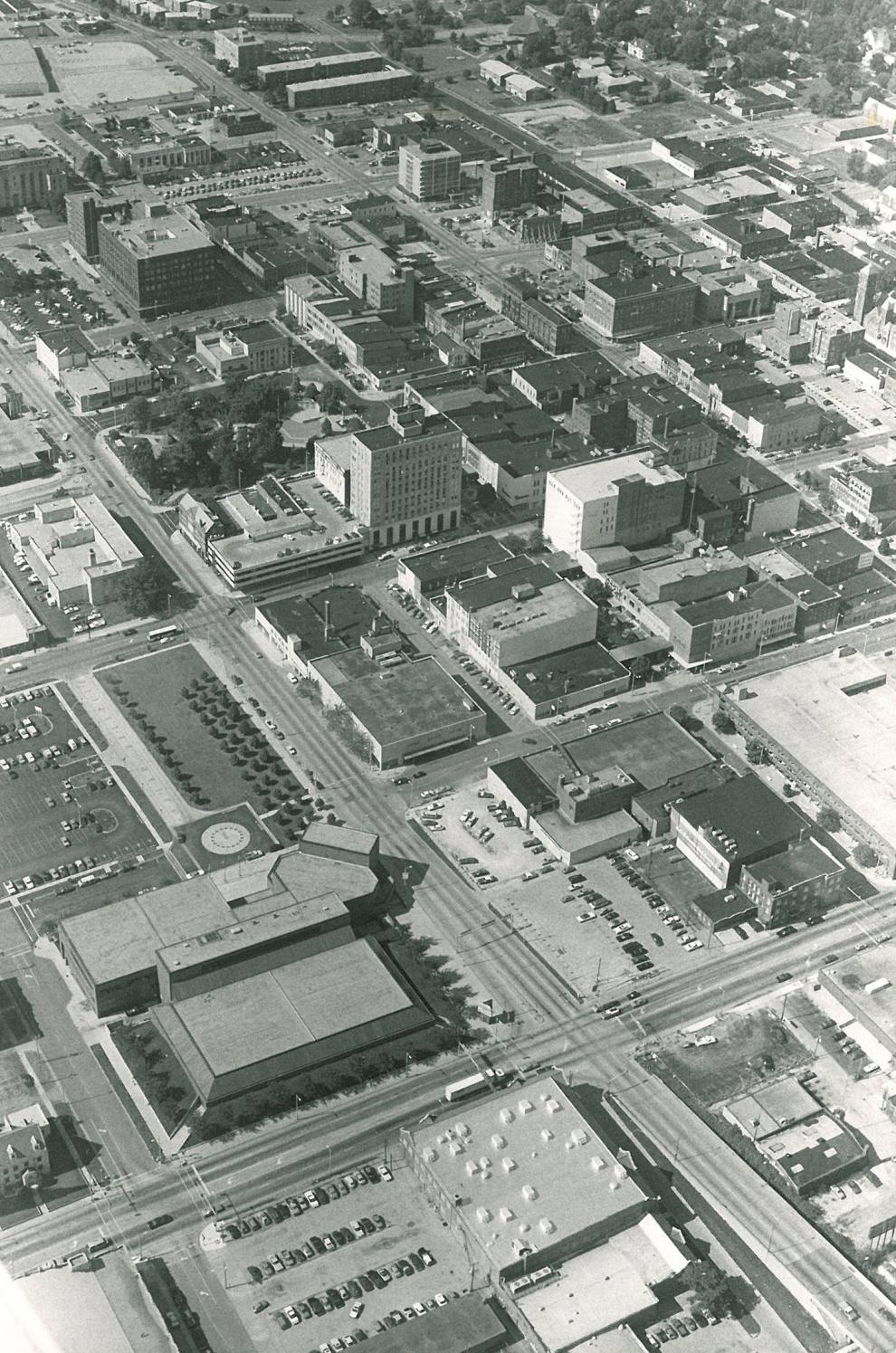 1986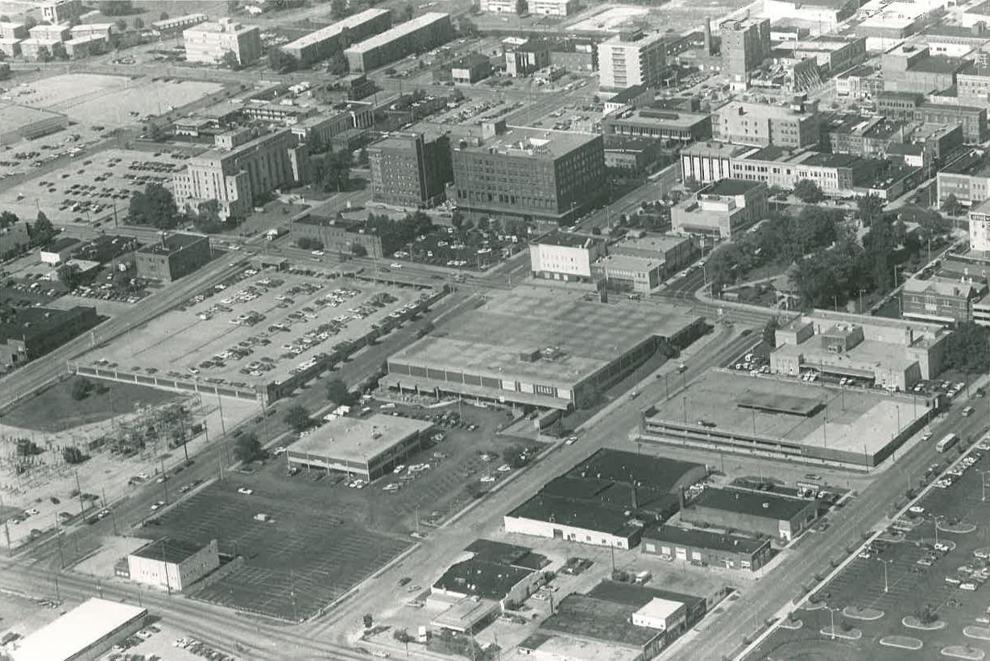 1986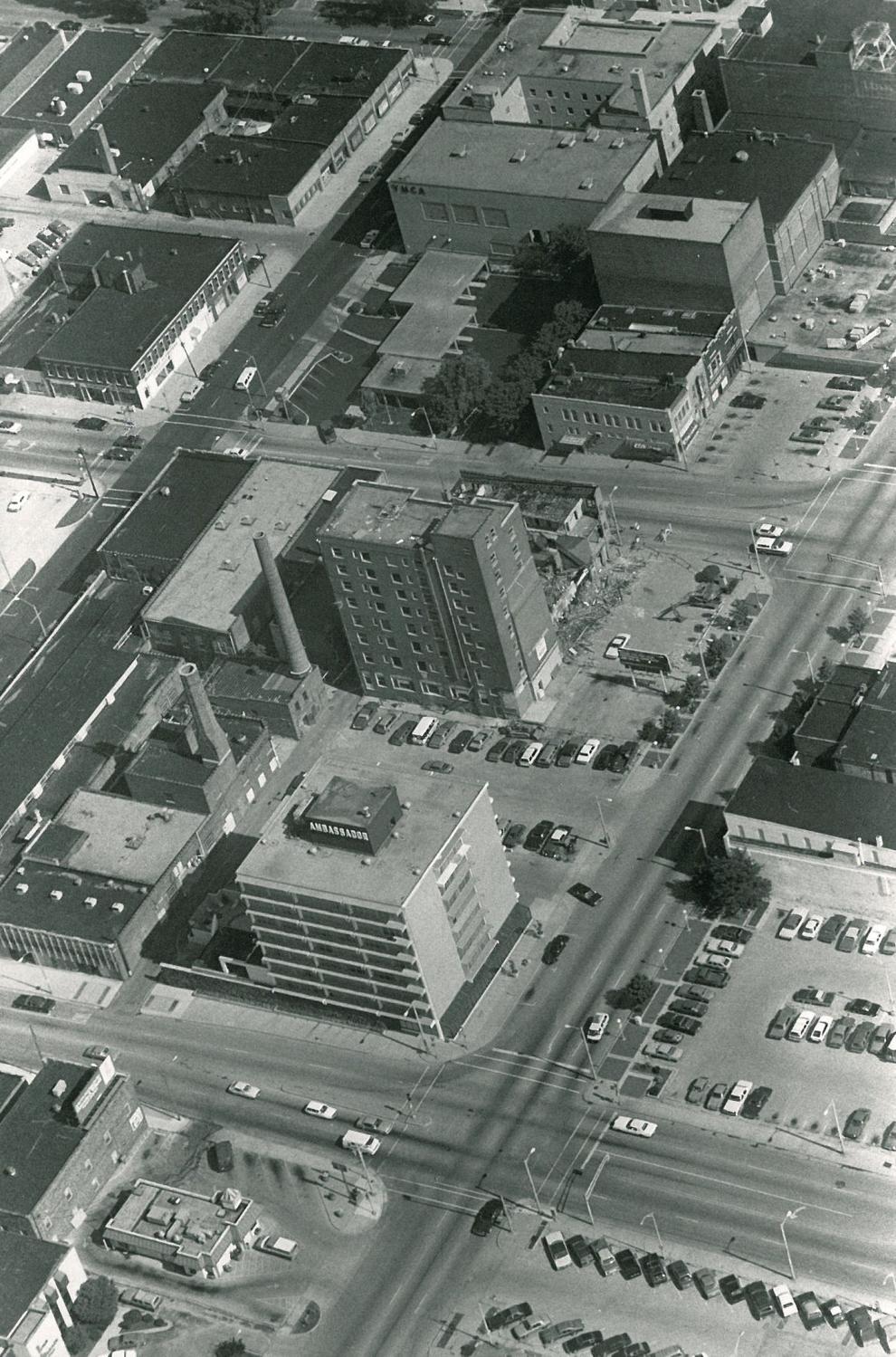 1986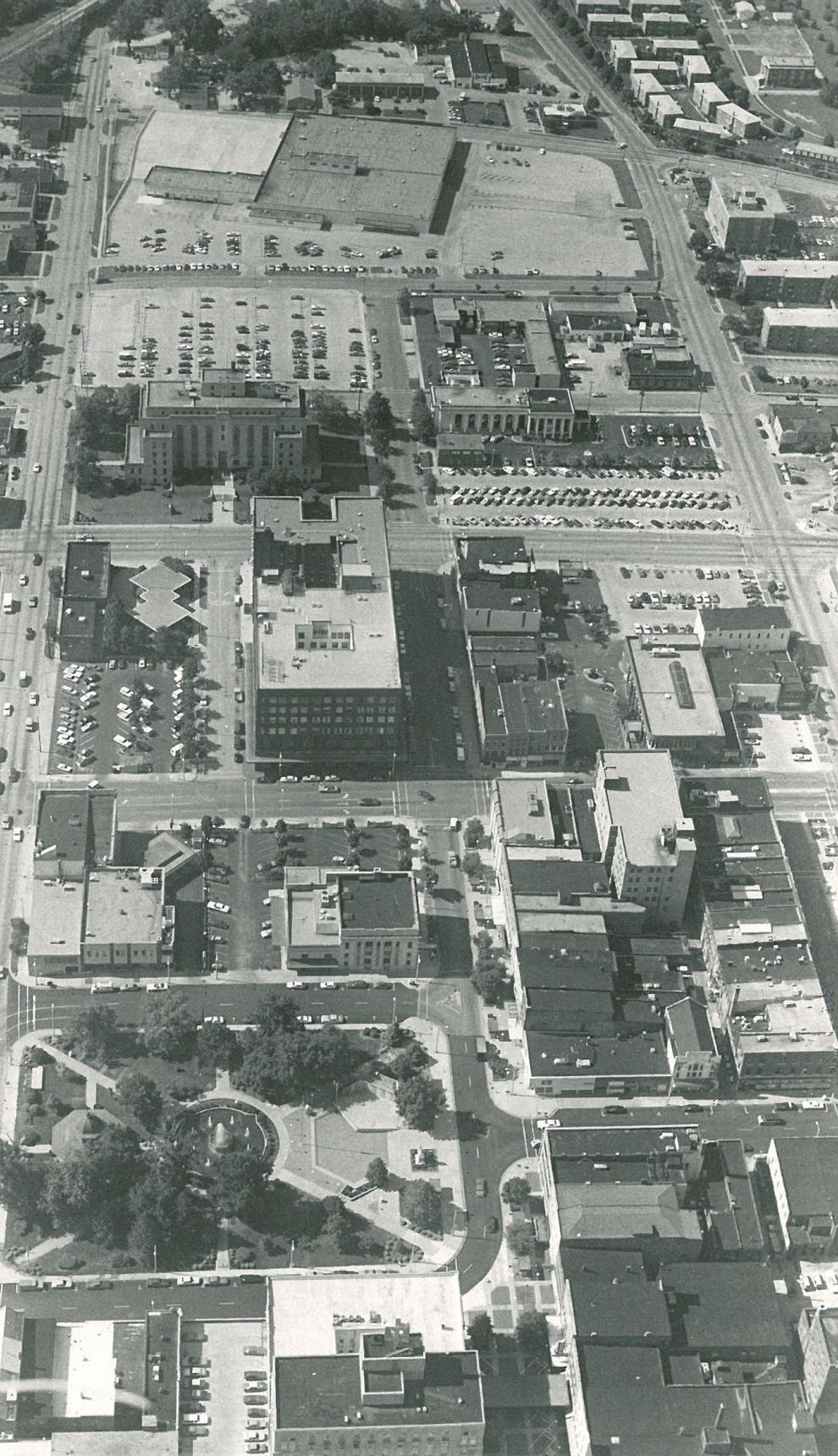 1987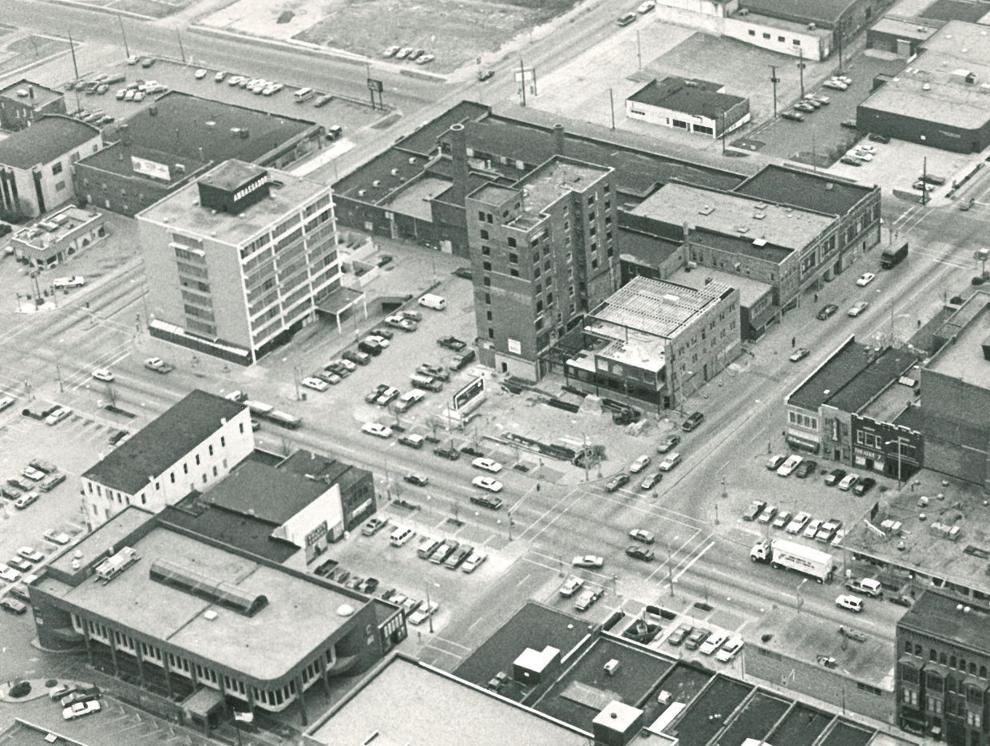 1987: Macon County Building.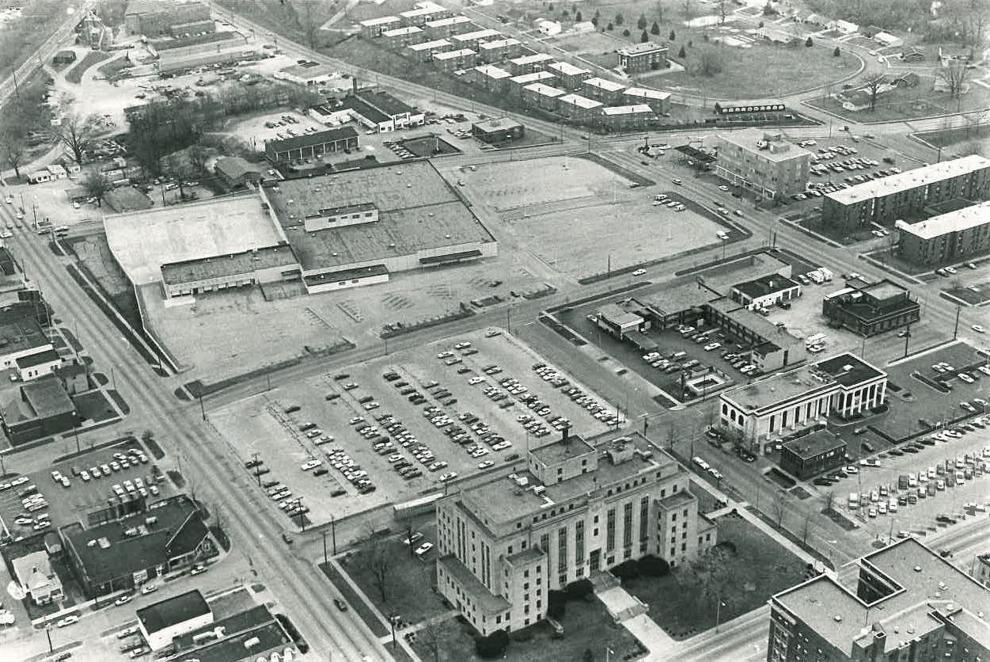 1988: Law Enforcement Center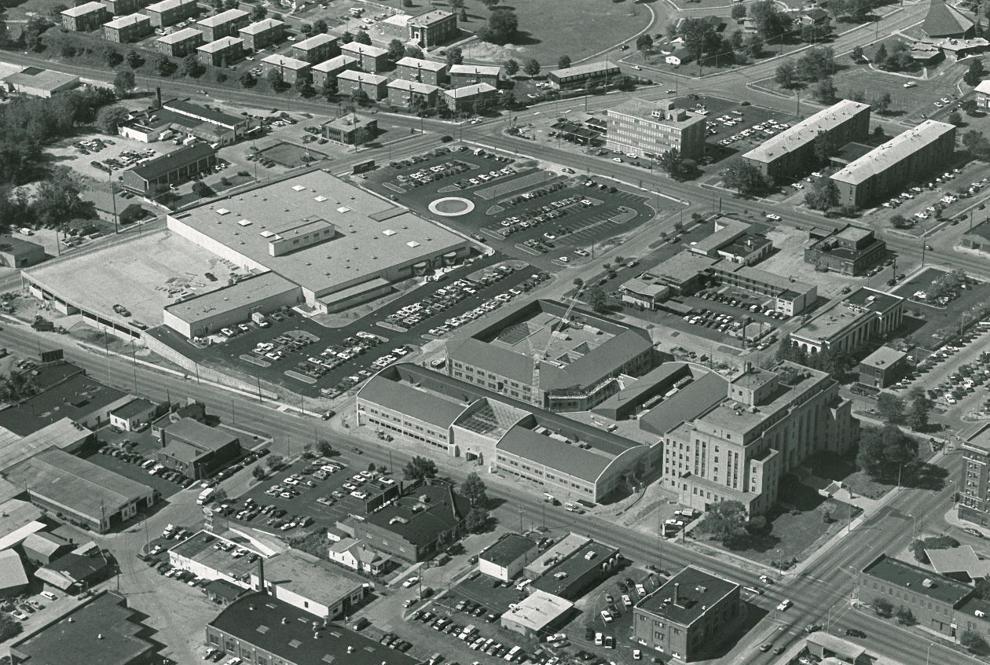 Contact Tony Reid at (217) 421-7977. Follow him on Twitter: @TonyJReid