DECATUR — Editor & Publisher has named the Herald & Review to its list of "10 Newspapers That Do It Right"​ for 2019. The trade journal's annual feature recognizes media organizations from across the industry for "innovative revenue strategies, impactful journalism and creative audience growth."
The Decatur newsroom is being recognized for its use of government documents and public records to create substantive journalism.
"​This award is an incredible honor," said Allison Petty, regional editor. "Everyone in this newsroom works hard to ensure we are providing a strong news organization for the community we live in, and it's gratifying to see that passion recognized on a national level."
The magazine pointed to the Herald & Review's coverage about the shortcomings of the medical system at the Macon County Jail, a shortage of court reporters in the region and other watchdog reporting for the award.
"Playing detective has paid off for the reporters at the Herald & Review," Editor & Publisher wrote. "By scouring through documents of local elected bodies, reporters were able to connect dots and discovered trends that led to important stories."
You may notice some new bylines in your Herald & Review soon.
The magazine said that "this aggressive approach to a simple strategy has delivered big results."
The feature appears in the March edition of Editor & Publisher, which was founded in 1884 and is America's oldest journal covering the newspaper industry.
Other honorees include Kansas City Star in Missouri; Spokesman-Review in Spokane, Washington; Columbus Dispatch in Ohio; and Wilmington StarNews in North Carolina. Previous "Do It Right" winners include the Honolulu Star-Advertiser, Houston Chronicle, Las Vegas Review-Journal, Newsday and Boston Herald.
"I am very proud that the Herald & Review was named one of the '10 Newspapers That Do It Right,'" said publisher Michelle Pazar. "This award doesn't group newspapers by circulation or staff size, so it is even more of an honor that we rose to the top of a very crowded and talented field.​"
You have free articles remaining.
​Last year, the Herald & Review's strong digital growth and focus on public service journalism won an honorable mention in the "Do It Right" edition. Petty in April also was named to the magazine's "25 Under 35" list of rising stars in the media industry. 
The newspaper also in 2018 won top honors for public service and investigative journalism from Illinois Associated Press Managing Editors and was one of 10 newsrooms from across America selected for the Total Newsroom Training program from Investigative Reporters and Editors Inc., a nonprofit organization dedicated to strengthening investigative journalism.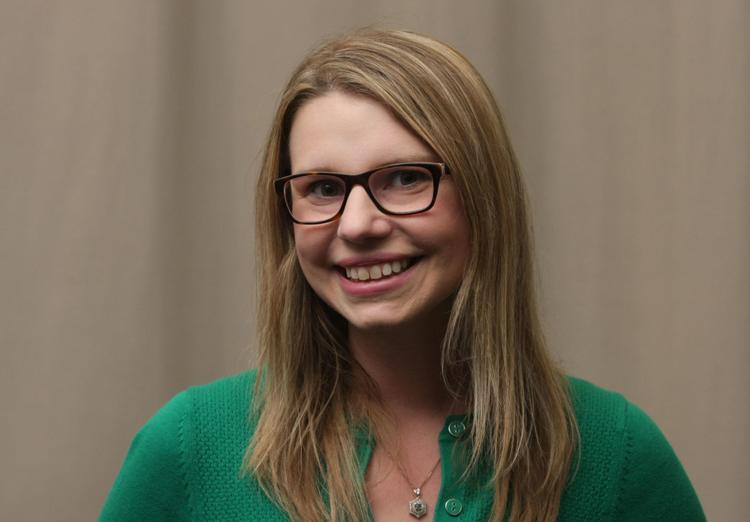 ​​"I'm so proud of what our team in Decatur does each day," said Chris Coates, the Central Illinois editor. "They're doing such important work. This recognition really speaks to the commitment of the journalists here and the kind of local reporting we're doing. It matters." 
In the submission for the award, Coates wrote, "The very best newspapers deliver on three fronts: Sense of urgency, sense of surprise and sense of place. That means agility on breaking news, but also a keen understanding about the importance of depth and analysis on big stories."​
Said Pazar, "Under the leadership of Editor Chris Coates, our newsroom has become more dynamic, more digitally connected and more involved with the community. Chris is one of the most driven and passionate people I have had the pleasure of working with. He challenges all of us to bring our 'A' game every day."
"The mantra that 'local journalism matters' is more than a slogan; it's the guiding force behind everything the Herald & Review does," Pazar said. "We are constantly tapping into new audiences and informing our readers through digital initiatives, community events and watchdog reporting. While this award is well-deserved, it's not why our reporters, editors, photographers, delivery staff and advertising sales people show up to work every day. They do it for our readers." 
Herald & Review newsroom