MOUNT ZION -- With a new location prominently placed in front of the Mount Zion Convention Center, the Hidden Lair does not exactly live up to its name.
But with spacious areas set for retail and for up to 100 gamers to gather, store Manager Andy Still is not too concerned.
After two years in a tiny, 1,300-square-foot facility just a few miles south, the Hidden Lair has unveiled its new, 3,000 square feet of space off Illinois 121 that serves as a calling to all those interested in games that span the board, card and role playing types.
That extra space not only allows for 700 square feet to be dedicated to retail items, but also an area that, once fully set up, will allow up to 102 people will be able to play, Still said.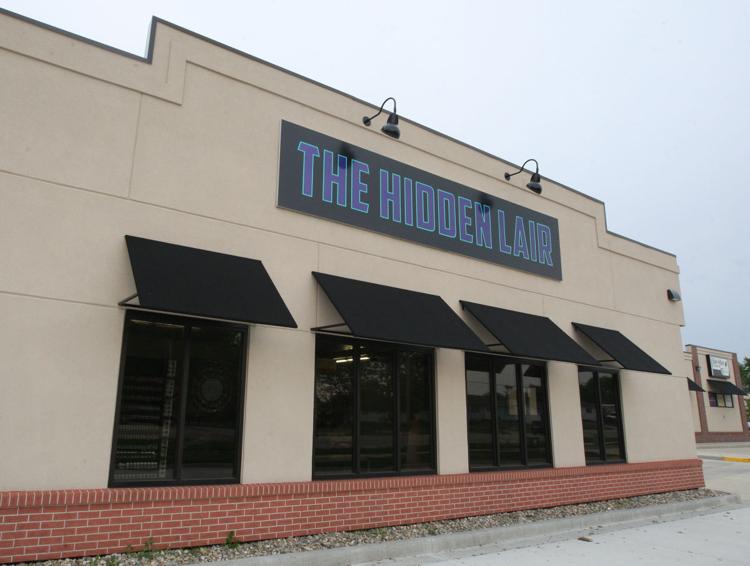 It's a nice change of pace from the previous location, where customers and regulars could almost get too close for comfort.
"Some of the regulars tell me, ''I remember when you could be standing at the counter and talk in a normal volume and I could hear you,'" Still said.
While that was a fun memory, the tight space was not as enjoy when it began to affect business.
With an area that could barely squeeze more than 40 people into the store, Still said it was not unusual to see potential customers stand at the door and soon walk out after seeing the sheer number of people during gaming events.
You have free articles remaining.
"They would come back a couple of days later when the store was not as busy and say, 'We came in on Sunday, but it was just hard to come up to the counter,' " Still said. "So we just wanted to alleviate that."
When inventory began to overtake the store as well, Still said it became time to move.
So after purchasing its new location at 1460 N Ill. 121, it became time to smash their way through the original infrastructure. Where before the longtime customers would come to play games such as Yu-Gi-Oh! or Warhammer 40k, the put their electrical and demolition skills to good use.
"We had a few players help with the demo and the wiring," Still said. "It was very much a family affair."
The new location has been a nice change of pace for those such as Andrew Tempel, who was among more than a dozen who came out on a Wednesday night for a Yu-Gi-Oh card game. After playing at the last location, Tempel said the new one was more convenient.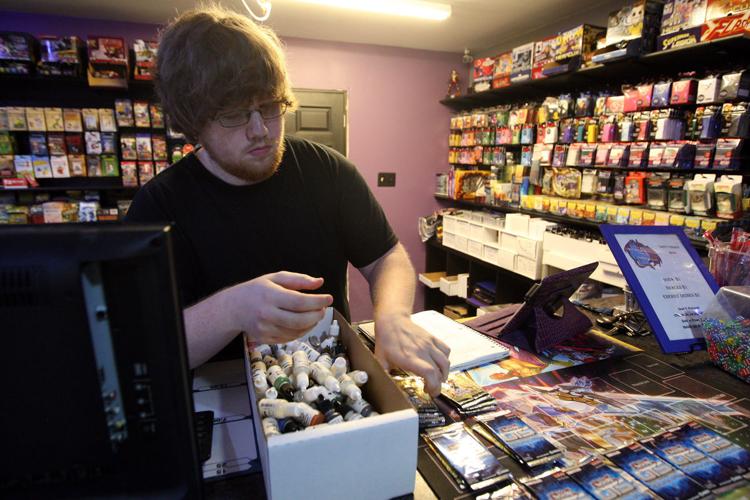 "It's a lot better gaming, more space here than before," he said. "I was happy to see this for the first time. It could get crowded to game in the last space."
As Hidden Lair has helped give a face lift to the northern entrance of Mount Zion, as the corridor of Ill. 121 also has welcomed the Ruff-Inn-It suite hotel for cats and dogs.
Aside from the positive presentation of new businesses on the highway through the village, the boom of businesses creates a "fever" to the existing businesses to improve themselves, Village Administrator Julie Miller said.
"When a new business comes in and turns an old, dilapidated area into something bright, new and shiny, even the existing businesses get excited," she said. "They start putting up new signs and looking at the exteriors of their businesses and thinking, 'I want to make this look better.' "
As they put the final touches to settle the Hidden Lair into its new home, Still said they hope to make the Lair a location where regional tournaments can be hosted and games can regularly be rotated in to give gamers variety. With its proximity, Still said he has had conversations with the Mount Zion Convention Center about hosting major tournaments.