DECATUR — If a dramatic building could ever transmute into limestone, marble, bronze, glass, wood and steel the essence of the man who inspired it, Decatur industrial baron Augustus Eugene Staley's former corporate headquarters is the place.
Completed for him 88 years ago in April 1930, the building at 2200 E. Eldorado St. was more than a mere head office for the founder of the former A.E. Staley Manufacturing Company. Staley wanted a capitalistic ode to joy sung in soaring architecture that would rise to a height of 217 feet and stretch to 263 wide and 103 feet deep.
Faced in gleaming white limestone and built in the avant garde style of the time — Art Deco — everything about this $1.7 million architectural confection was in-your-face. Staley, who started selling corn starch more than 30 years earlier from the back of a wagon and fought endless battles against ruthless competitors to carve out a corn and soybean processing business empire, had finally arrived at the top of the heap. And he wanted the world to know it, building a citadel for his company that would set him back $24,955,400 in today's inflated prices, according to the federal Bureau of Labor Statistics.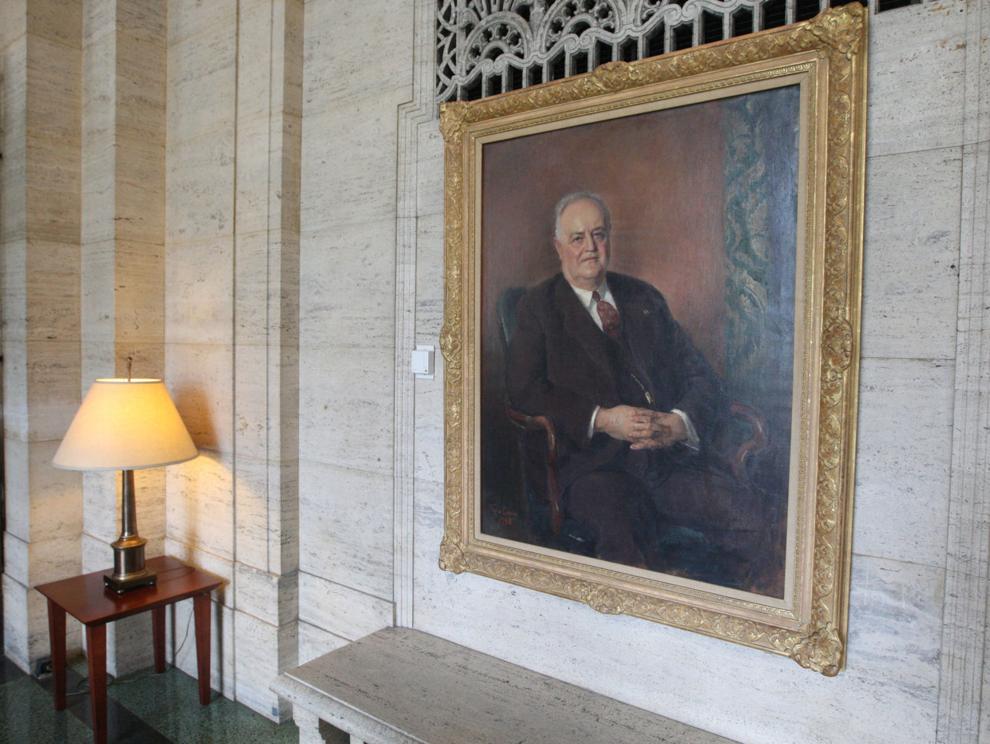 Staley said he founded his empire on hard work, square-dealing and earning the loyalty of his customers and his workforce. Now, he said, it was time for a building that would be a symbol and beacon enshrining those qualities for posterity.
"He planned this great Administration building as an enduring rebuke to whomever might doubt that fair dealing brings its sure return," said a souvenir commemorative pamphlet "A Tribute to Loyalty," issued to mark the opening of a building with neo-Gothic touches the locals would nickname "The castle in the cornfields."
The pamphlet quoted Staley's instruction to his architects: "'Erect for me,' he said, 'A home for this Company that has beauty and strength and grandeur.'"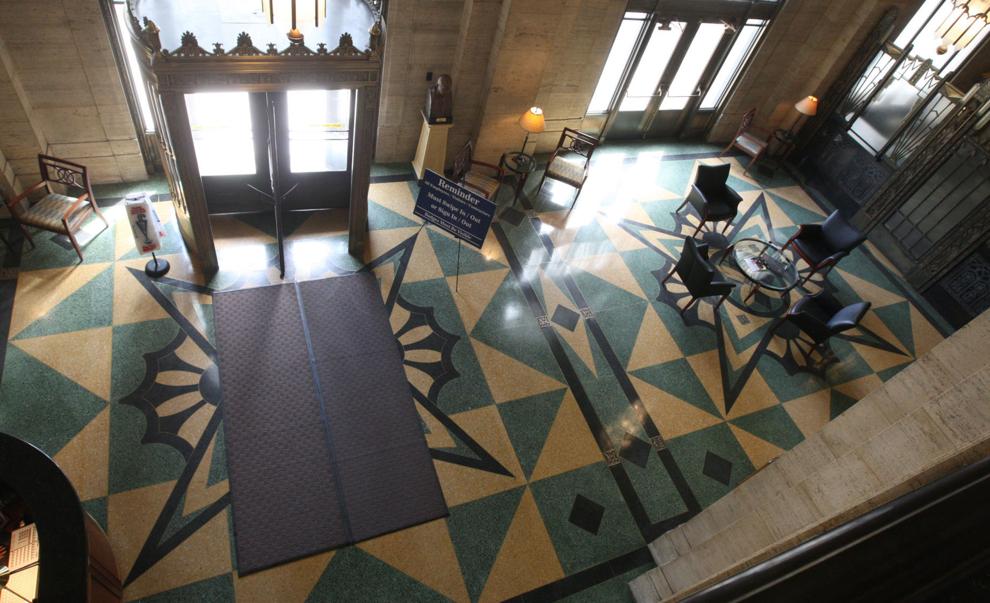 Everybody, ever since, has been hungry for a look inside the Staley dream. And now 60 lucky visitors are in for a guided tour Wednesday evening. The tickets, which cost $75 each and include a sumptuous meal at the Beach House restaurant, sold out in two weeks. The tour is a fundraiser for the Staley Museum, which preserves the founder's memory and his family's history in the grand Decatur Arts & Crafts style home he lived in.
The Staley building is now owned by London-based Tate & Lyle, and opening it up for its first public tour is a gift from the company to the public and the museum, which opened two years ago. Last year, the company delighted Decatur residents when it restored the colored floodlights on the building, allowing for mesmerizing displays of vivid color in the Decatur skyline. 
Having a public tour of a working office building is also new territory for Tate & Lyle, but given the enormous public response, it may not be the last. "Yeah, I think definitely we will consider it," said Jennifer Walker, Tate & Lyle's director of global community relations, chewing over the idea of more public tours.
"This is dipping our toe in the water, and we realize there are lots of memories here ... this place is almost a myth, a legend."
The tour will enter through the soaring lobby decked out in bronze and etched glass and marble and go on up to see preserved areas that look like Staley just stepped out for a moment: his walnut-paneled office with its vast desk. A board room with a conference table hewn from one piece of wood and so massive it had to be hauled up by crane and passed through an eighth-floor window.
This was corporate America as it used to be with all the bells and whistles, like a sumptuous executive dining room that boasted some choice furniture pieces fashioned in the Elizabethan style (a particular weakness of the founder). There were two handball courts so executives could stay in shape, a luxury not offered to the lesser workers who, running down the halls of the vast office, probably got all the exercise they needed.
The entrance to Staley's vast private office is still guarded by 7-foot-tall bronzed ornamental gates looking like they were borrowed from some vision of heaven's entrance conjured up by English mystic poet William Blake. 
The working class may have helped build Staley's empire, but it's clear this aerie atop the cornfields was a special inner sanctum where only fellow corporate eagles dared to tread.
And yet this is not the historical view of Staley that has come down to experts on the great man, like Laura Jahr, the Staley Museum director. She said Staley may have built like an emperor, but he was known for his approachability. She said he saw his quest for prosperity as a rising tide that floated the boats of his employees and Decatur, too.
"He had the ego, he wanted the best of the best and he wanted to stand out, no doubt, but he also wanted to bring everybody along with him," Jahr said. "He dedicated this office building to his employees and customers."
From coffered ceilings and bronze elevator doors and a general air of rock solid permanence, 2200 East Eldorado remains a frozen hymn sung to posterity, a statement made to last. And yet, as working class New Jersey philosopher Bruce Springsteen reminded us:
"Glory days, well, they'll pass you by
Glory days, in the wink of a young girl's eye ..."
Augustus Eugene Staley's personal glory days ran out in December 1940, when he died at the age of 73. The business empire was passed on to his descendants, as he had envisioned, a corporate ownership stream the founder had seen flowing like corn syrup down the long table of posterity.

The Staley gospel of steadfastness was a recurring theme in that "A Tribute to Loyalty" pamphlet: "Permanency was built into the Staley Building for the Staley Company. The enduring finish of the walls — the floors — the bronze window frames — the marble trim — the granite foundation — were deliberately chosen. Quality is economy in the long run. The Staley Company is a permanent institution."
But even permanency turns out to be finite. Tate & Lyle arrived on scene in 1988 when it swallowed 90 percent of A.E. Staley Mfg. Co. in a $1.42 billion corporate takeover; it ate the remaining 10 percent for dessert in 2000. A London-based specialty food ingredients and bulk food ingredients company, Tate & Lyle has corporate roots stretching back to 1859, when Henry Tate got into the sugar refining business eight years before the Staley company founder was born.
While Staley had always jealously guarded the business he'd wrought on this side of the pond, it is just possible to imagine he would not have minded the Tate & Lyle takeover too much. Faced with a twilight of the Staley family gods, the company founder might have preferred to see his corporate bride married to a foreign suitor that at least had the pedigree of history behind it.
Tate & Lyle moved its U.S. headquarters from Decatur to Hoffman Estates in 2010, but Walker said it still retains significant administrative functions in the old office building and about 250 people work there. She said there are challenges in maintaining an ancient place that doubles as as an historic work of art, but no beholder's eye ever fails to catch that enduring sense of glory.
"I would say this building is beautiful," she said. "Absolutely beautiful."
---
PHOTOS: A Tour Inside the Staley Office Building
Staley Main Foyer 2 4.12.18.jpg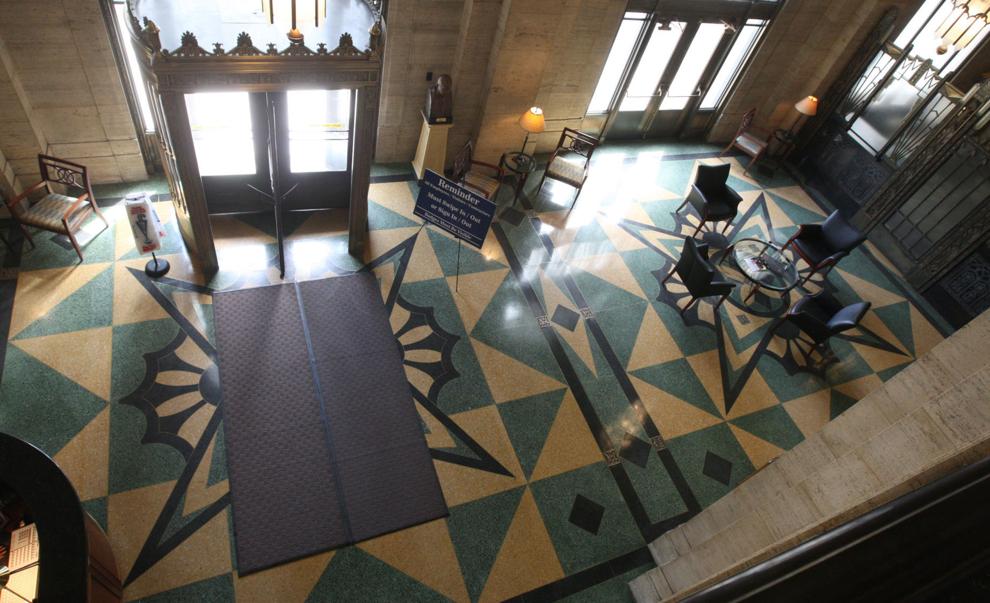 Jahr_Laura 4.12.18.jpg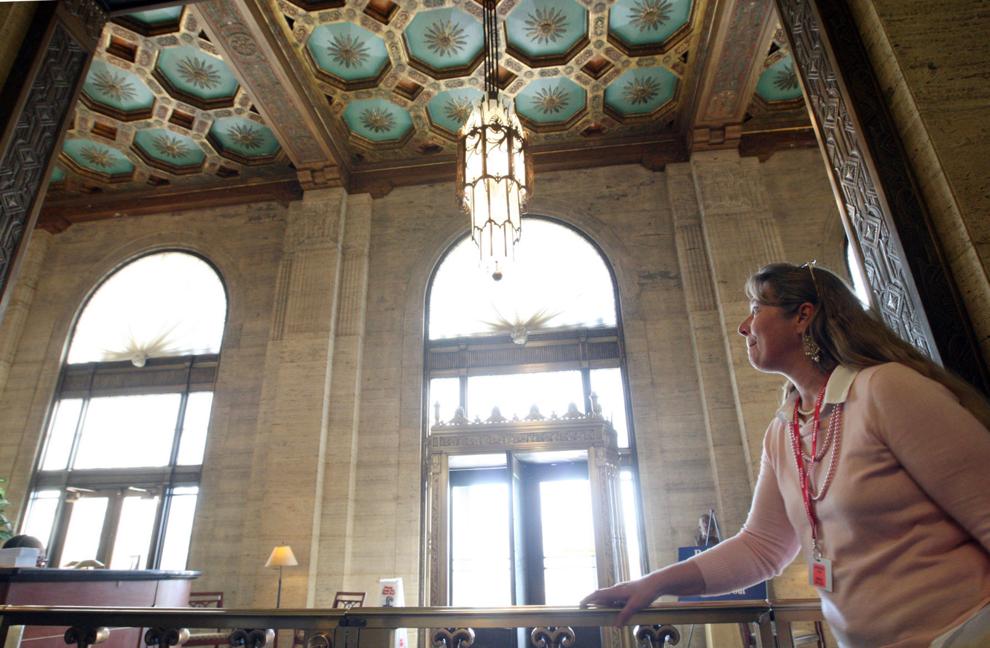 Staley Main Foyer current 4.12.18.jpg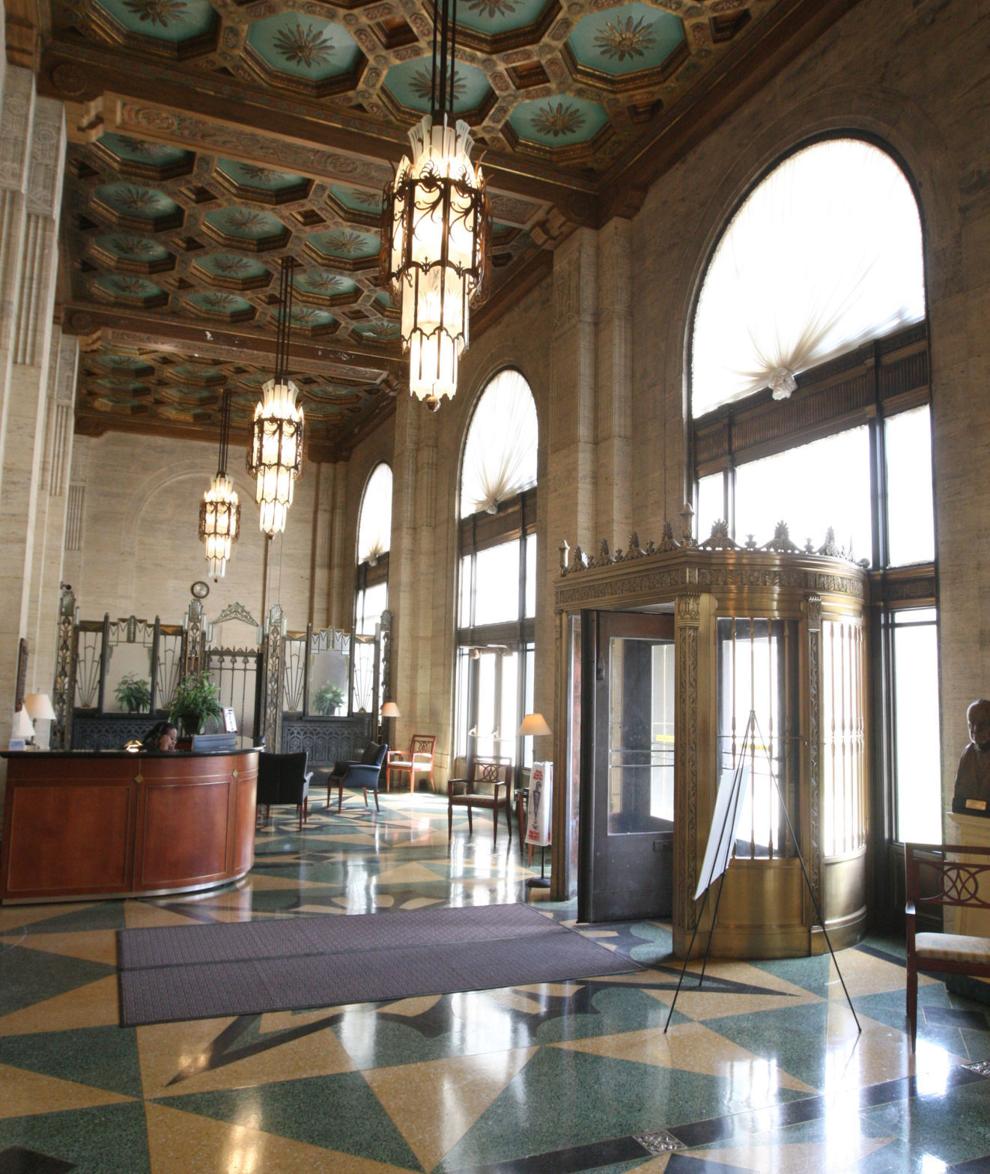 Staley Main Foyer current 6 4.12.18.jpg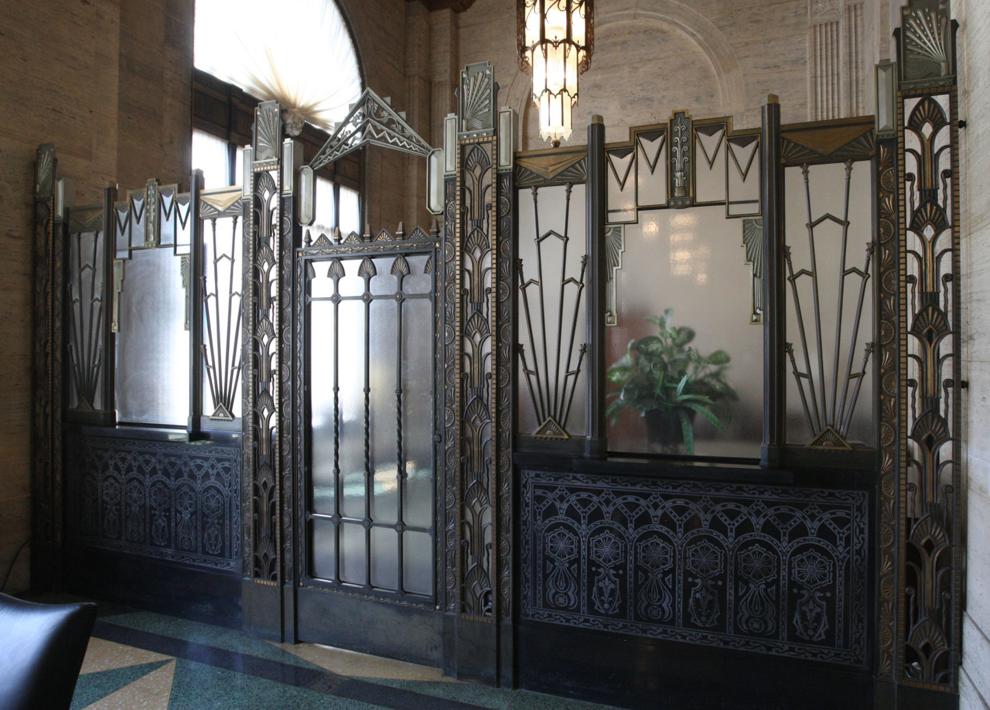 Staley Main Foyer 4 4.12.18.jpg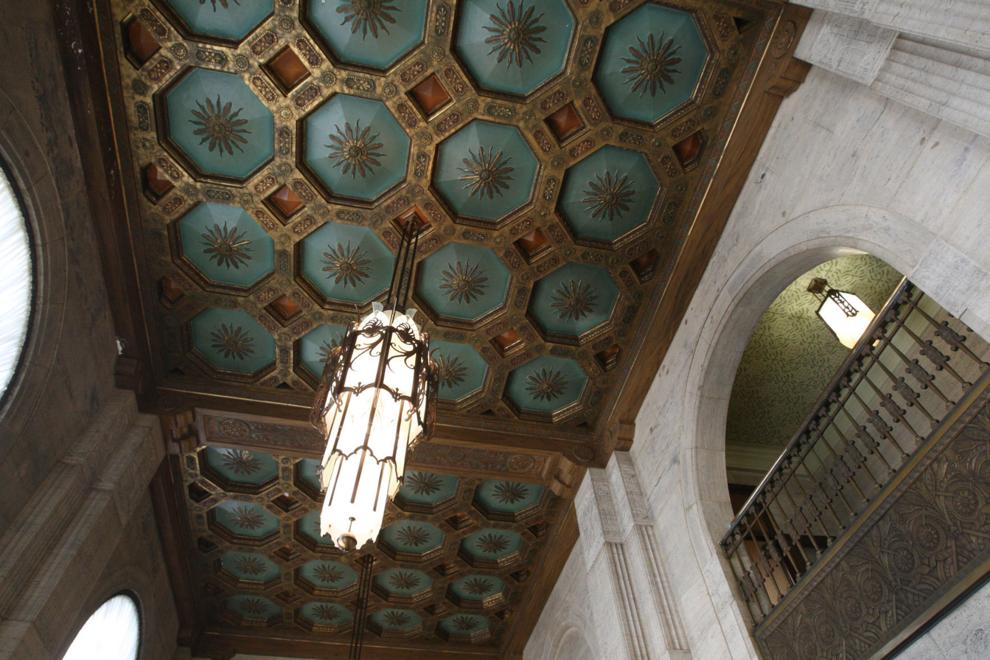 Staley Main Foyer 3 4.12.18.jpg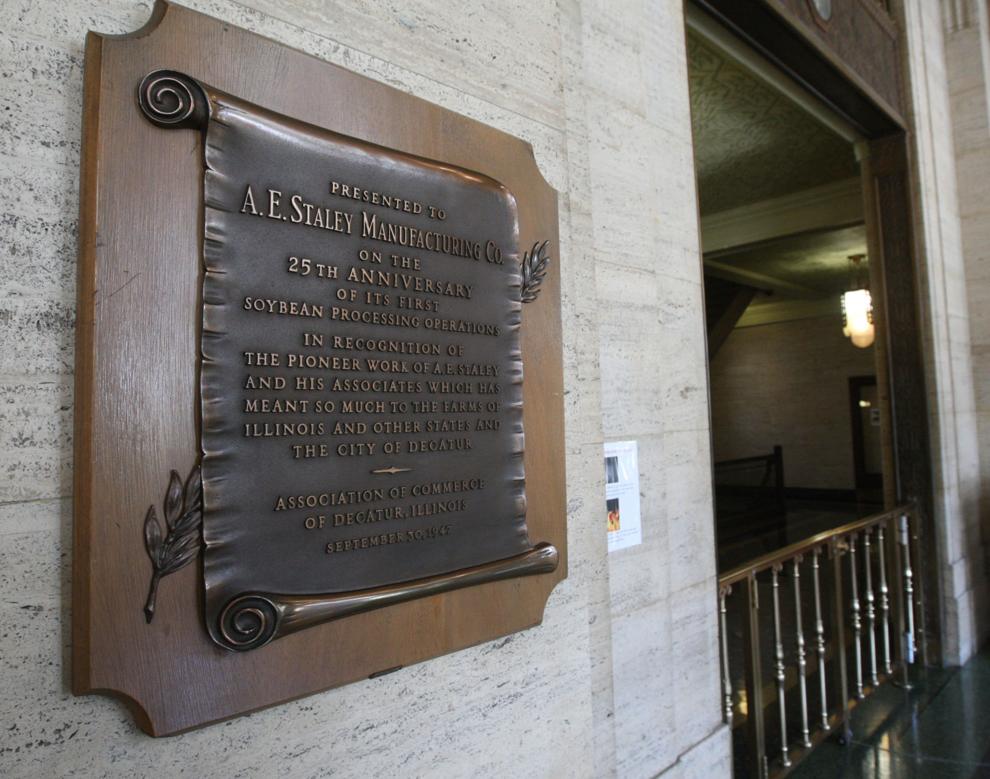 AE Staley Sr portrait 4.12.18.jpg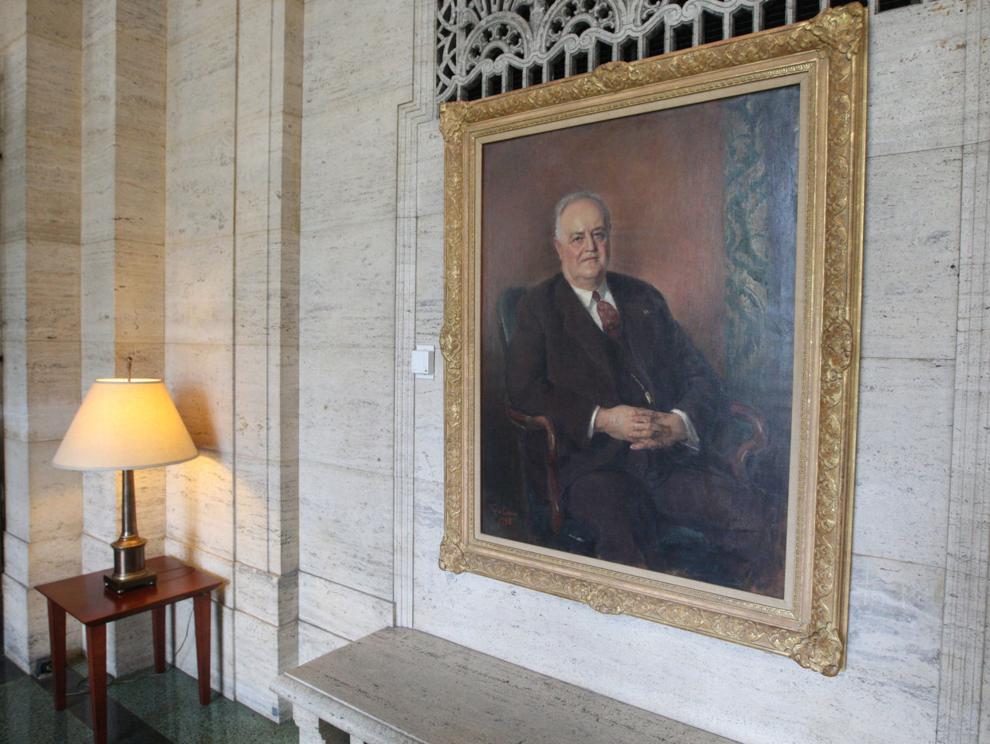 Staley elevator door 1 4.12.18.jpg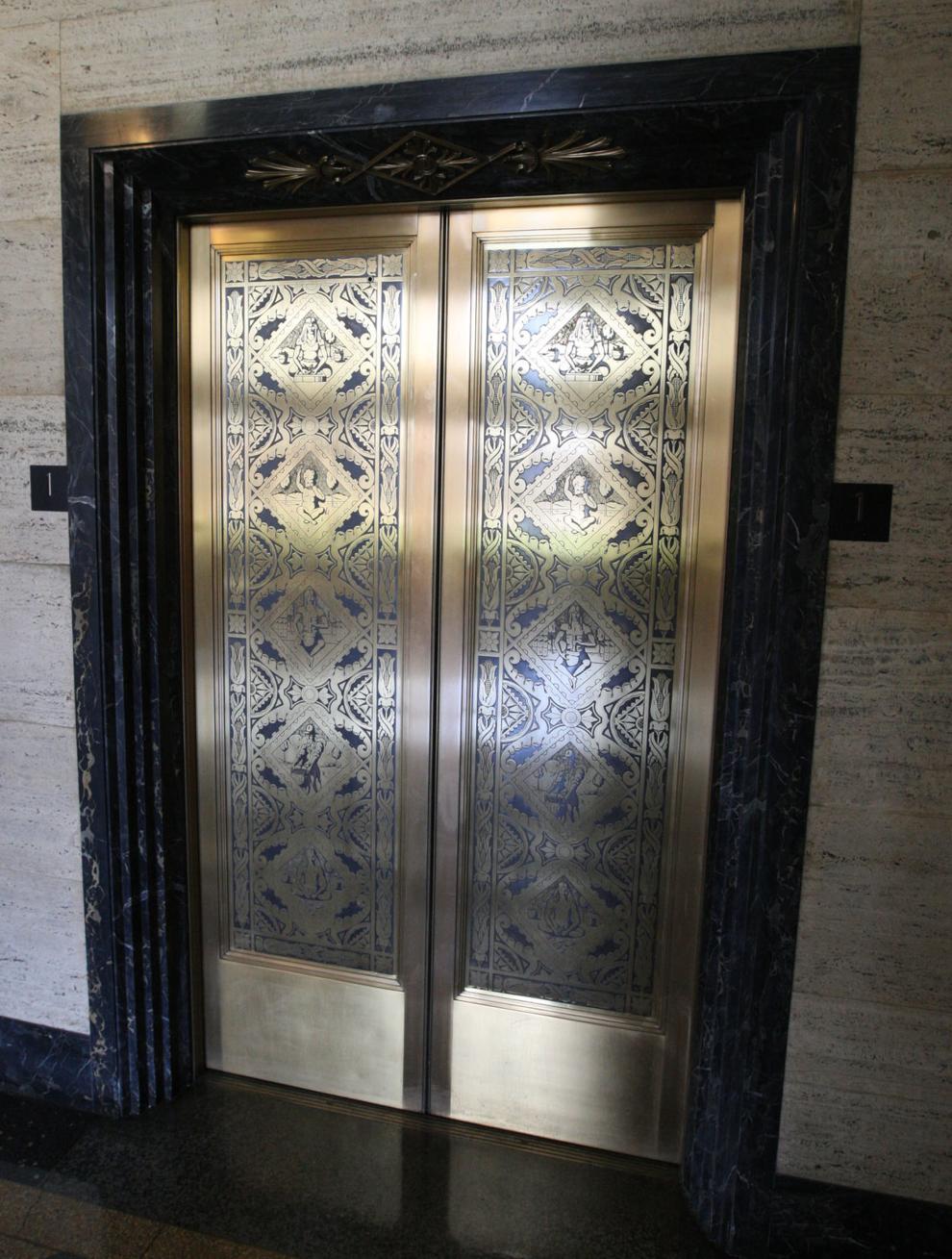 Staley elevator door 2 4.12.18.jpg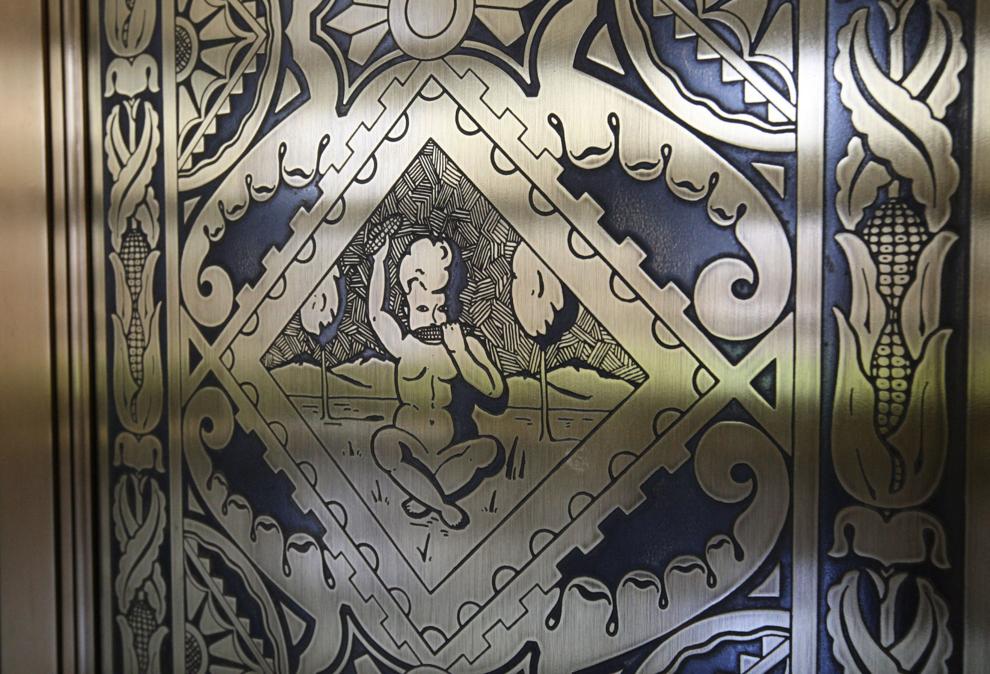 AE Staley Sr office 2 4.12.18.jpg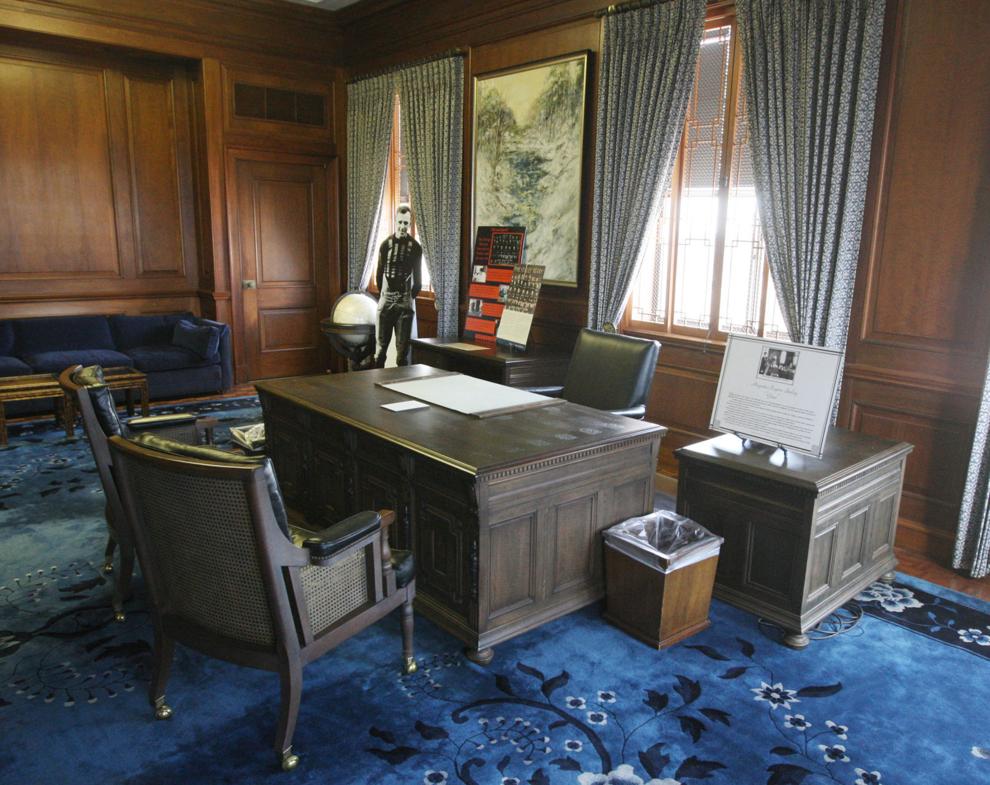 AE Staley Sr office 3 4.12.18.jpg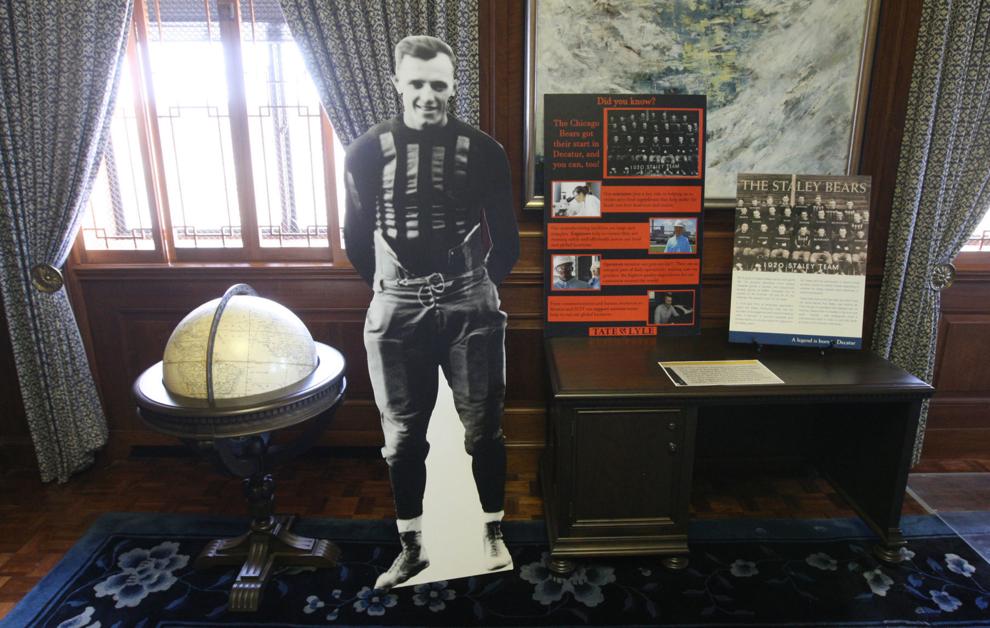 AE Staley Sr office 4.12.18.jpg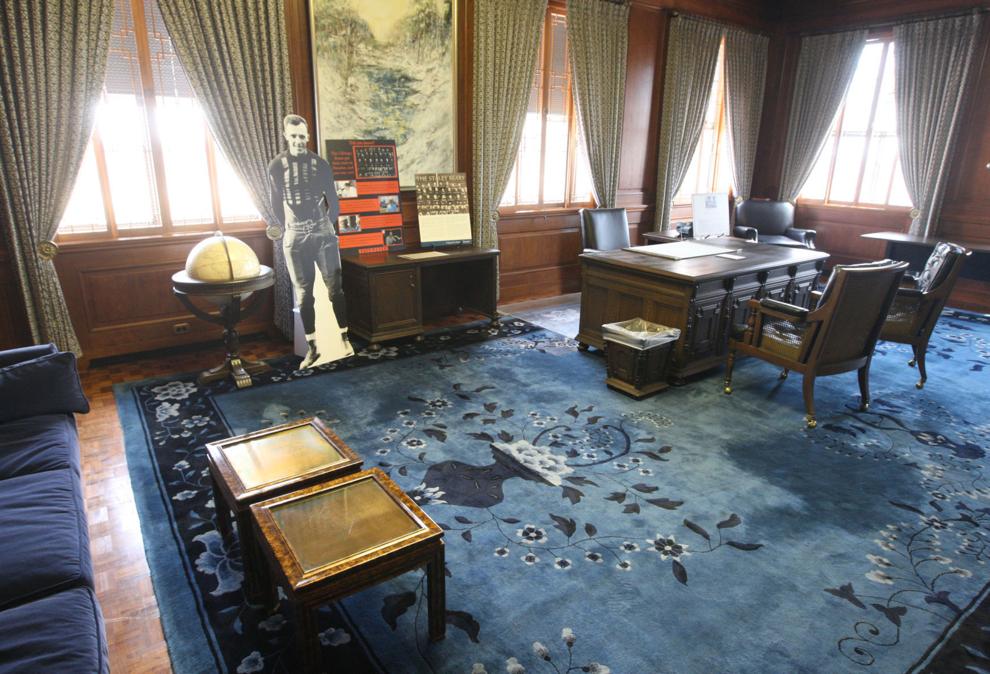 Staley Board of Directors Room current 4.12.18.jpg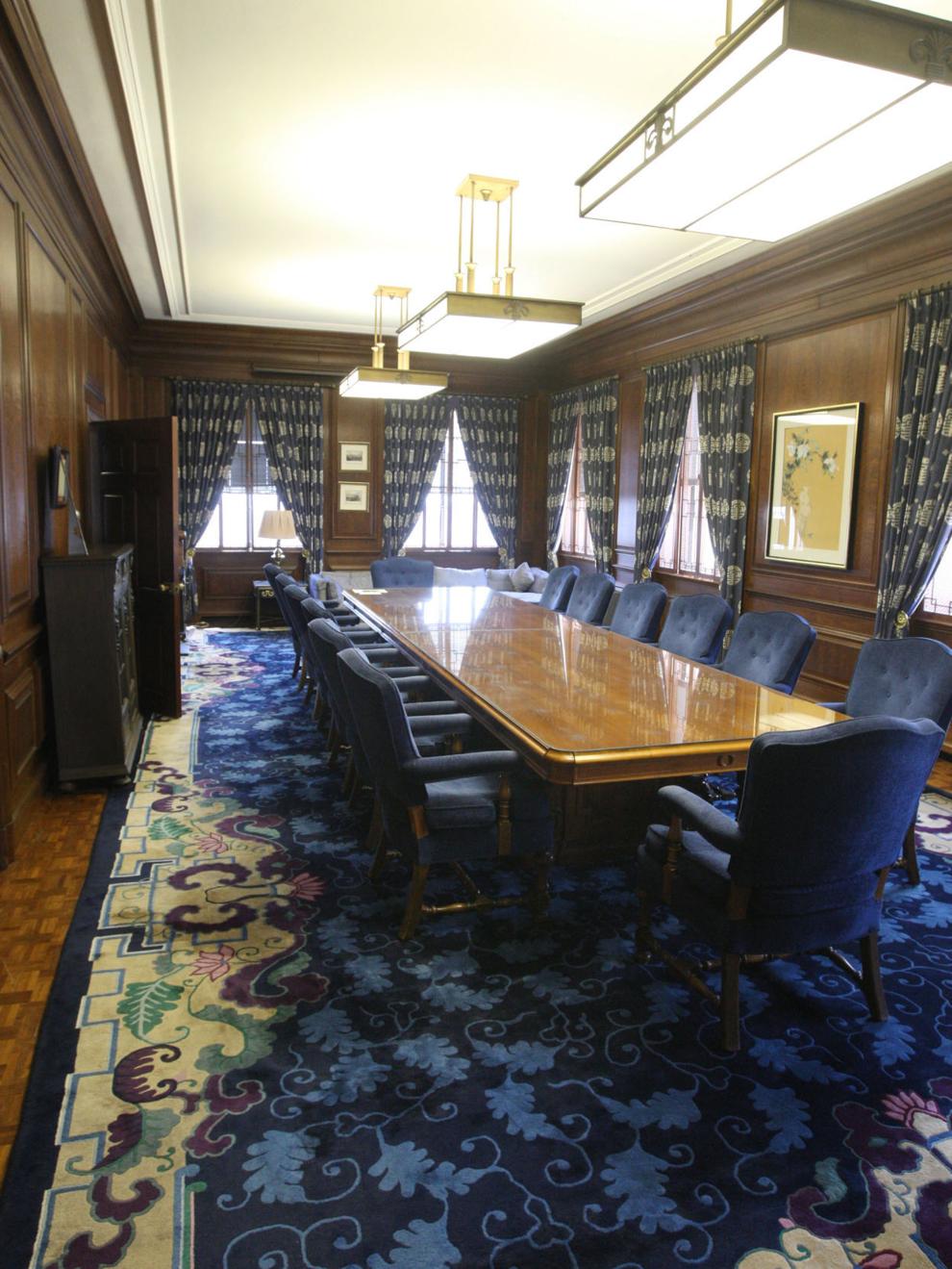 Staley Board of Directors Room current 2 4.12.18.jpg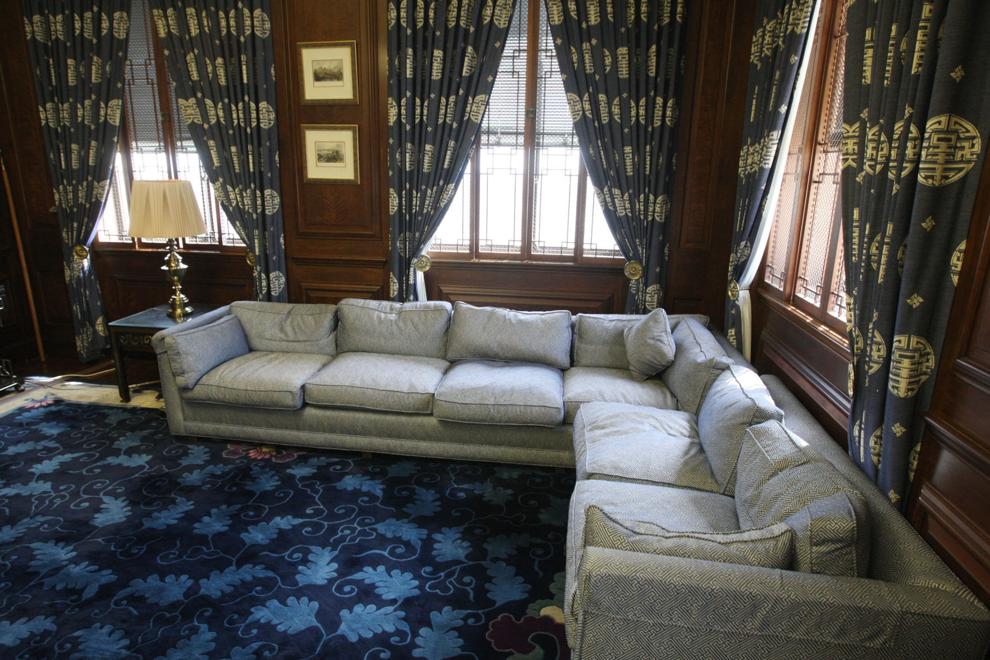 Staley Board of Directors Room current 3 4.12.18.jpg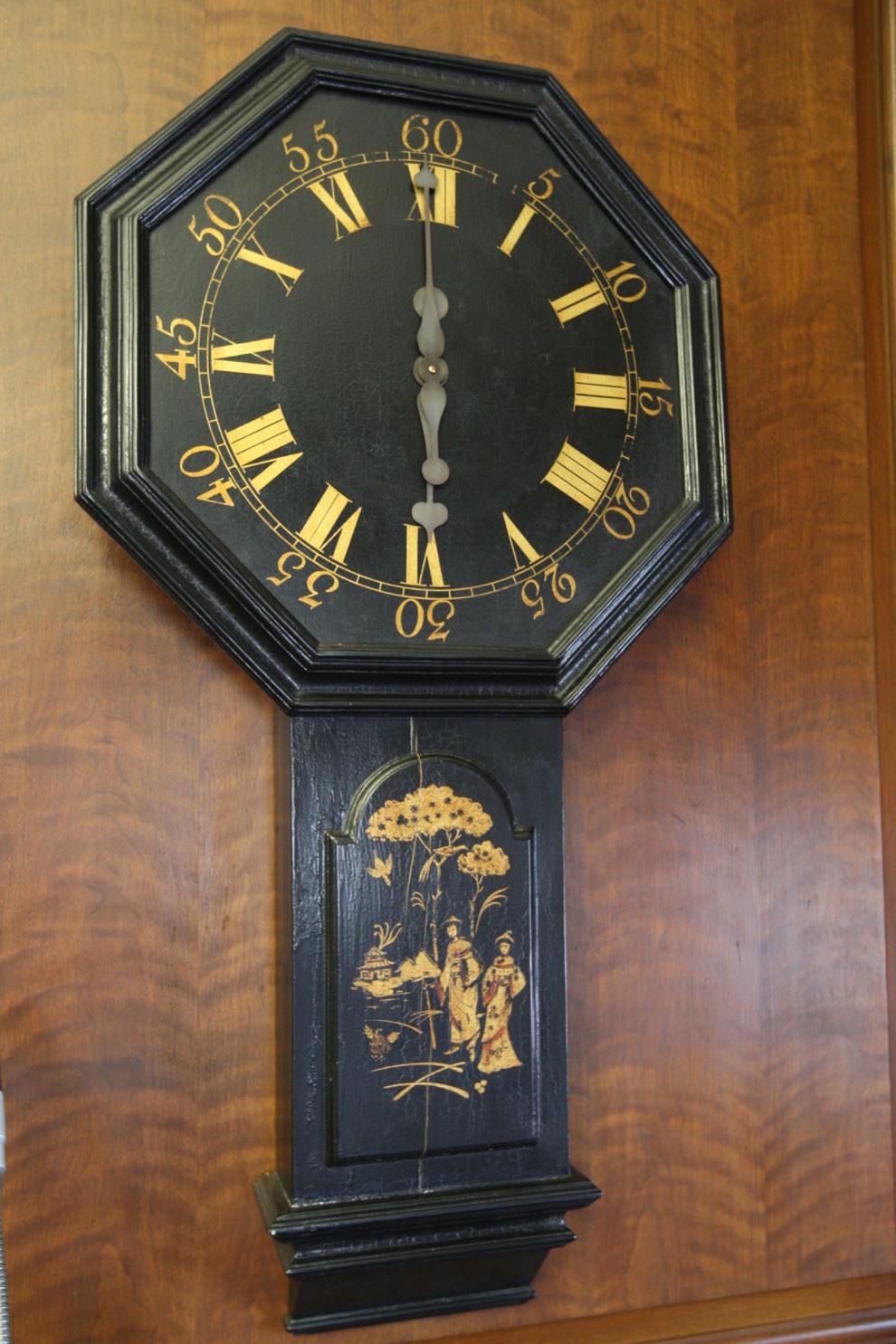 Eldorado and 22nd Street view 4.12.18.jpg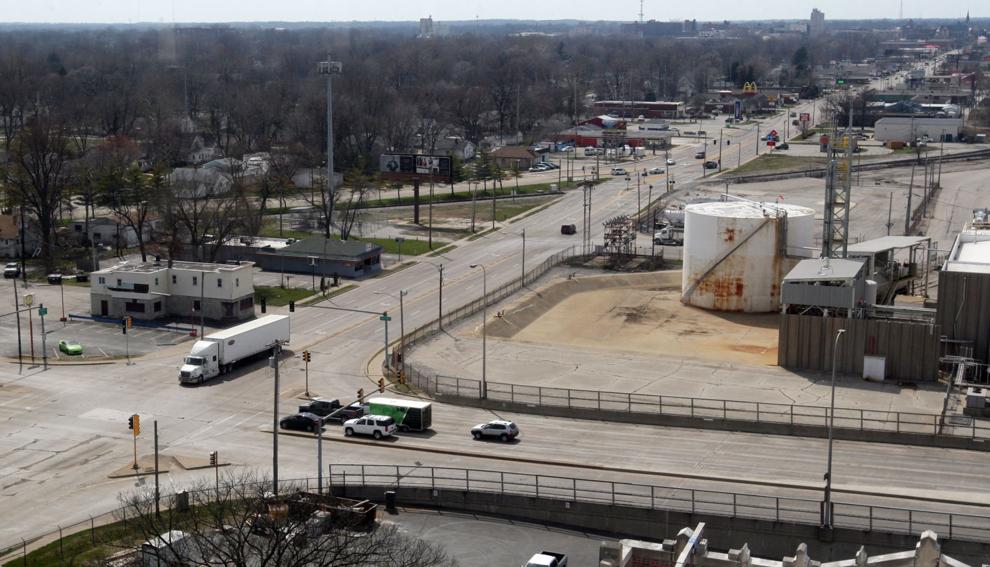 Staley Board of Directors Room current 4 4.12.18.jpg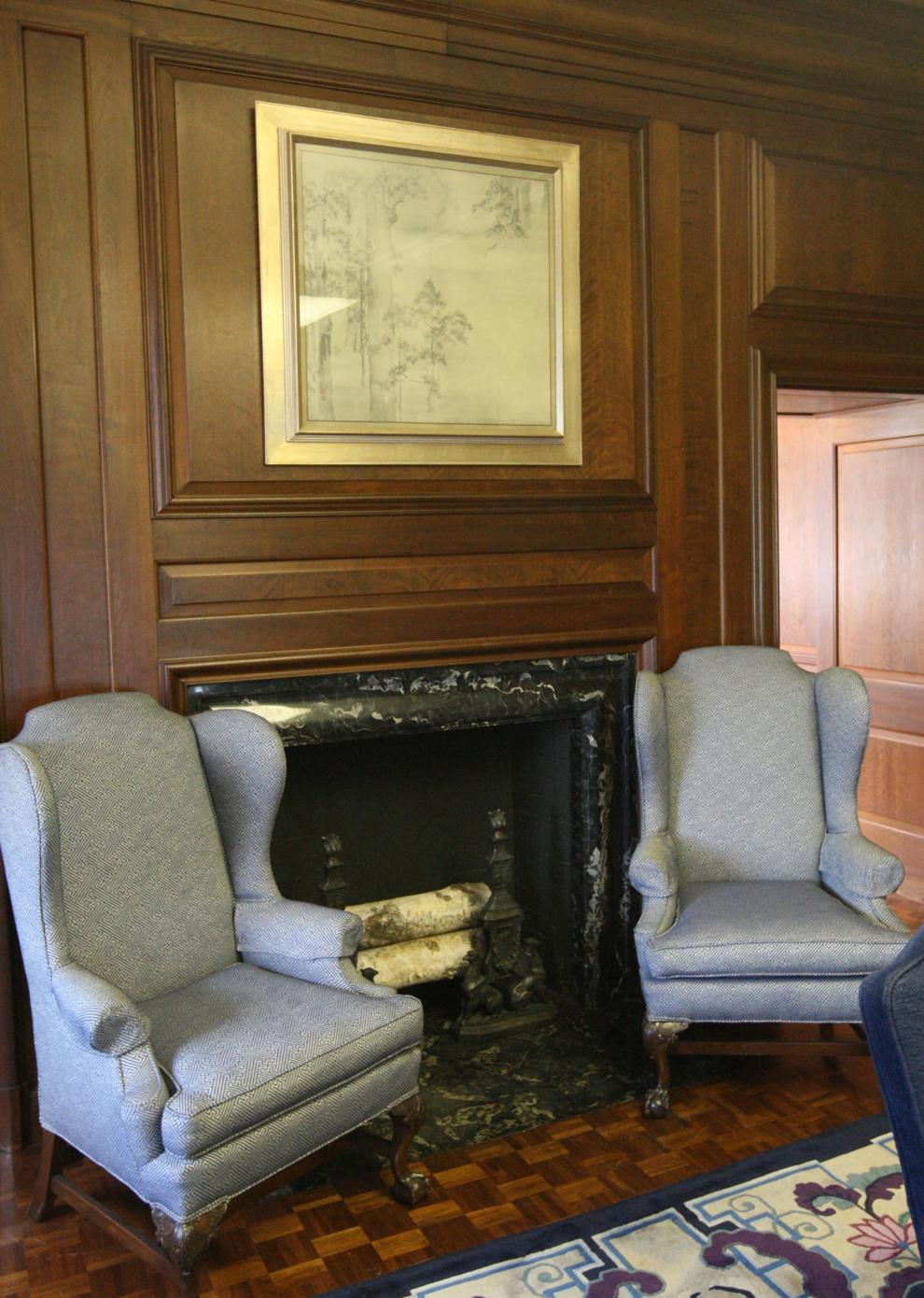 Staley Building viaduct view 4.12.18.jpg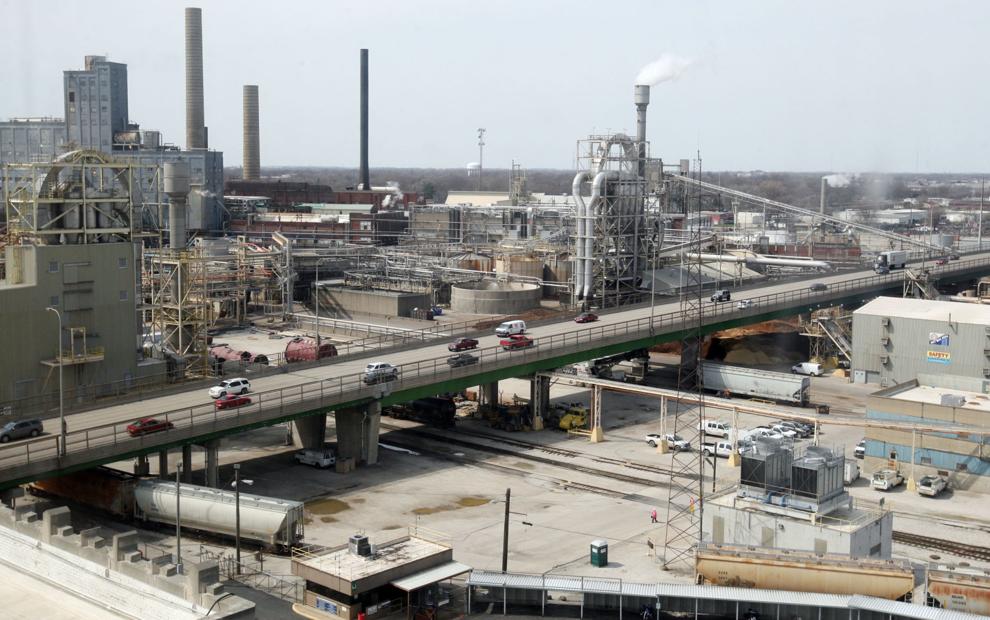 Staley Board of Directors Room current 5 4.12.18.jpg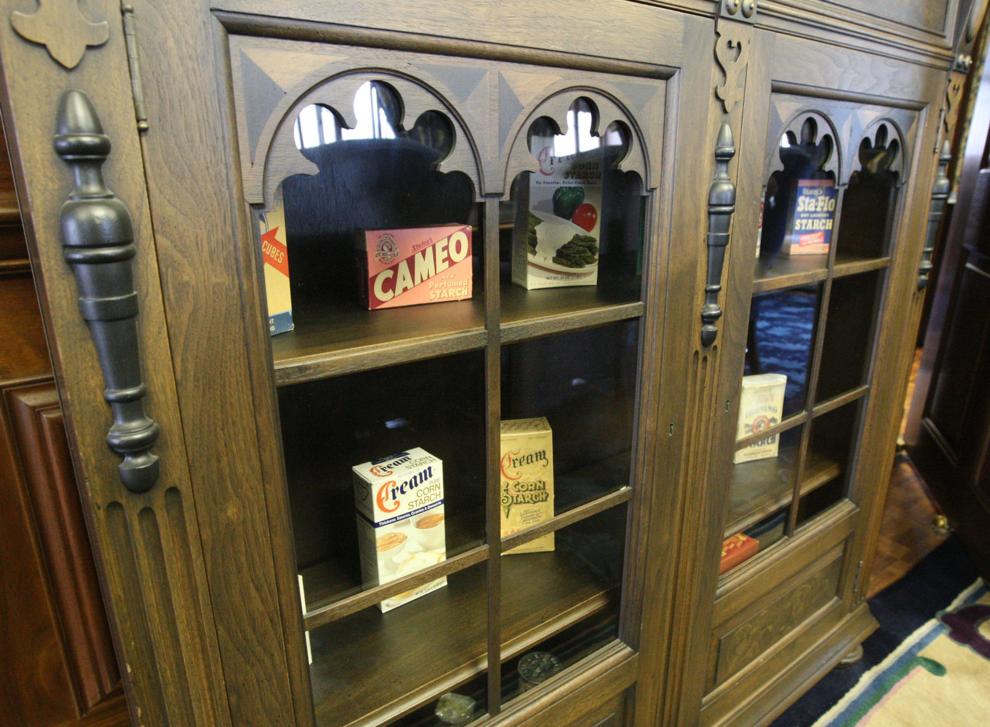 Staley sitting room 4.12.18.jpg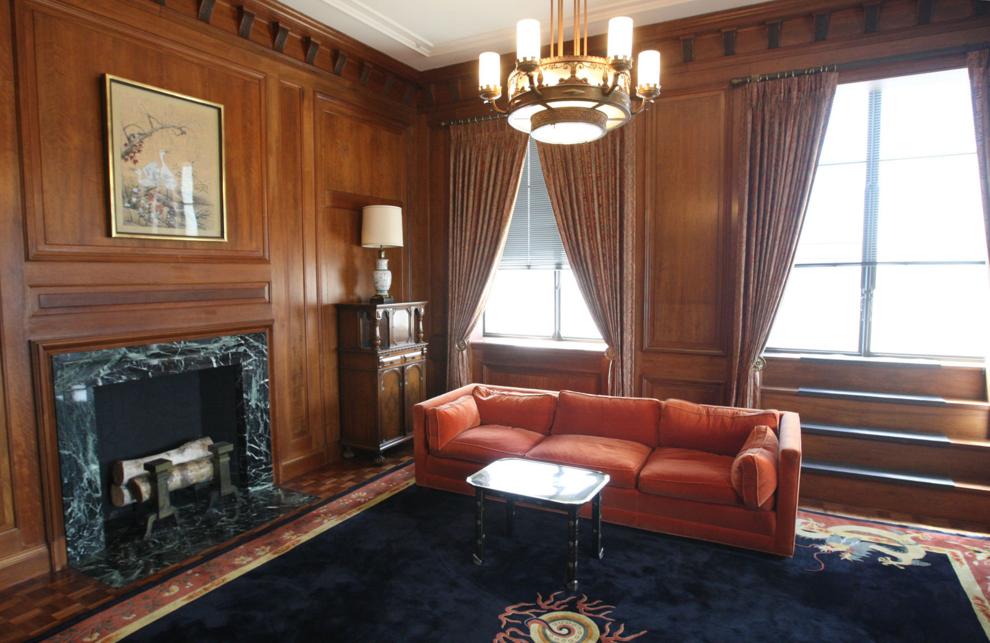 AE Staley Jr Office current 4.12.18.jpg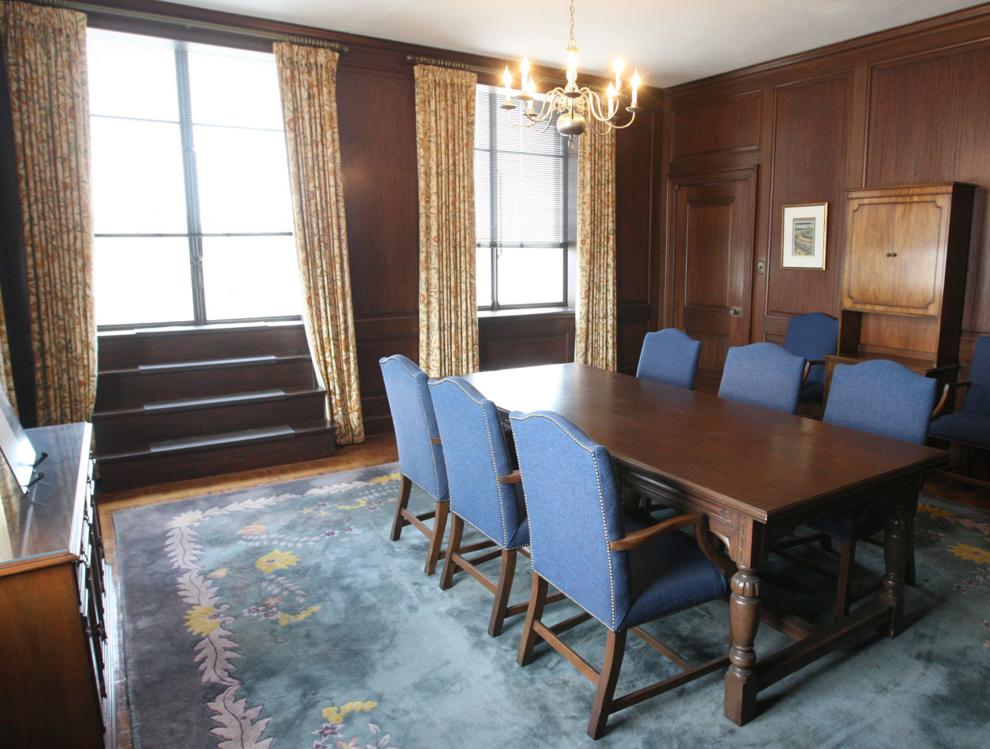 Staley terrace garden 4.12.18.jpg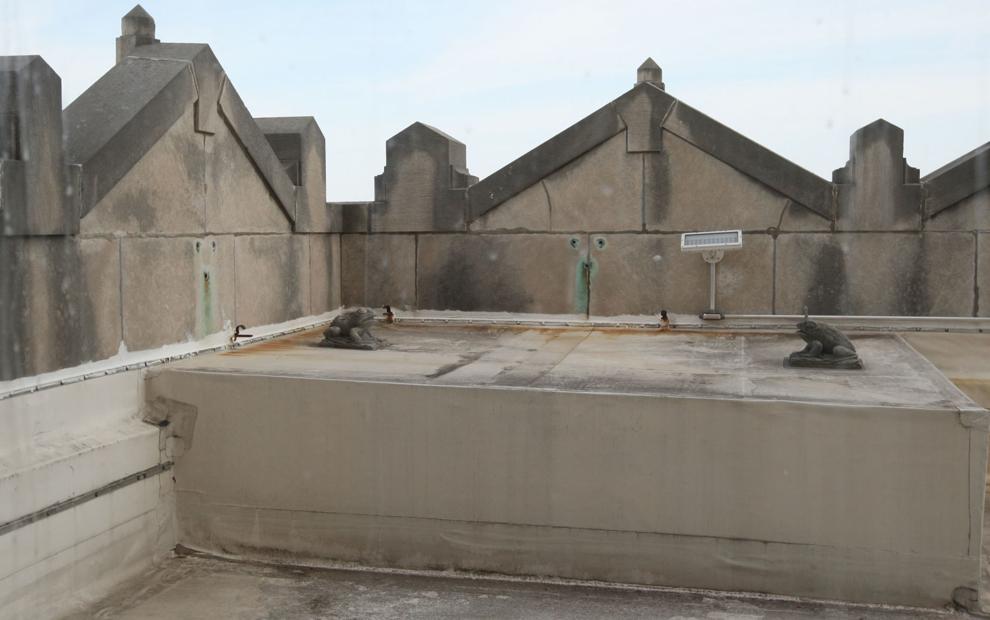 Staley eighth floor view 4.12.18.jpg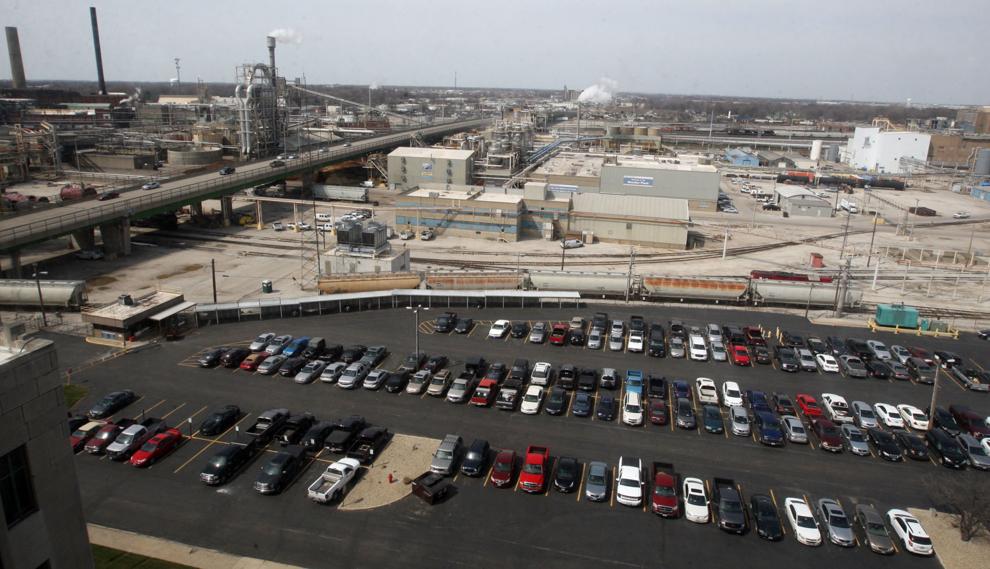 Staley Board of Directors Room current 6 4.12.18.jpg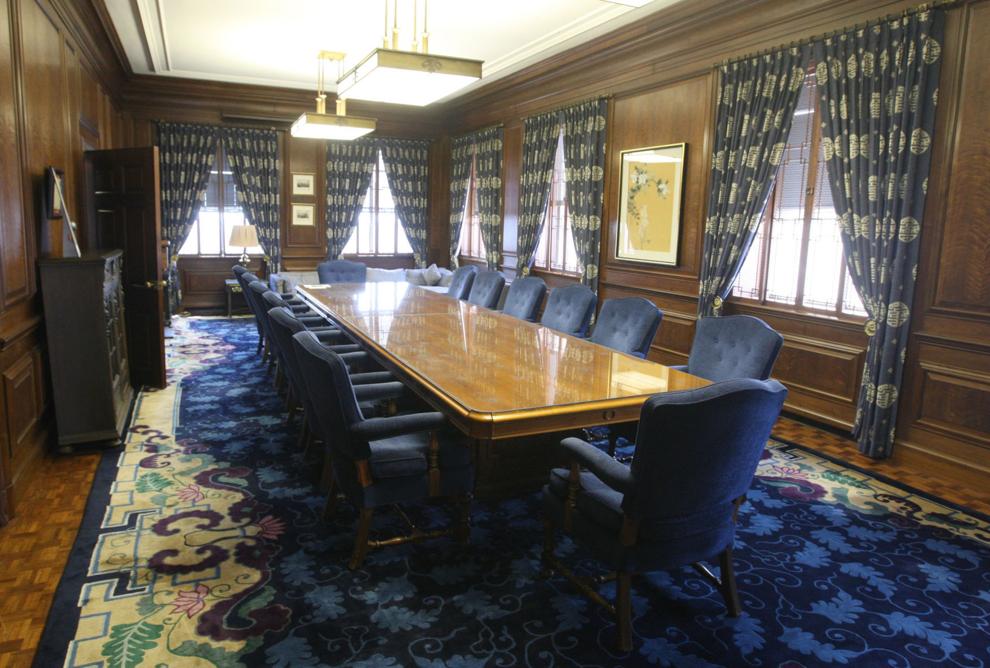 Staley Cafeteria current 2 4.12.18.jpg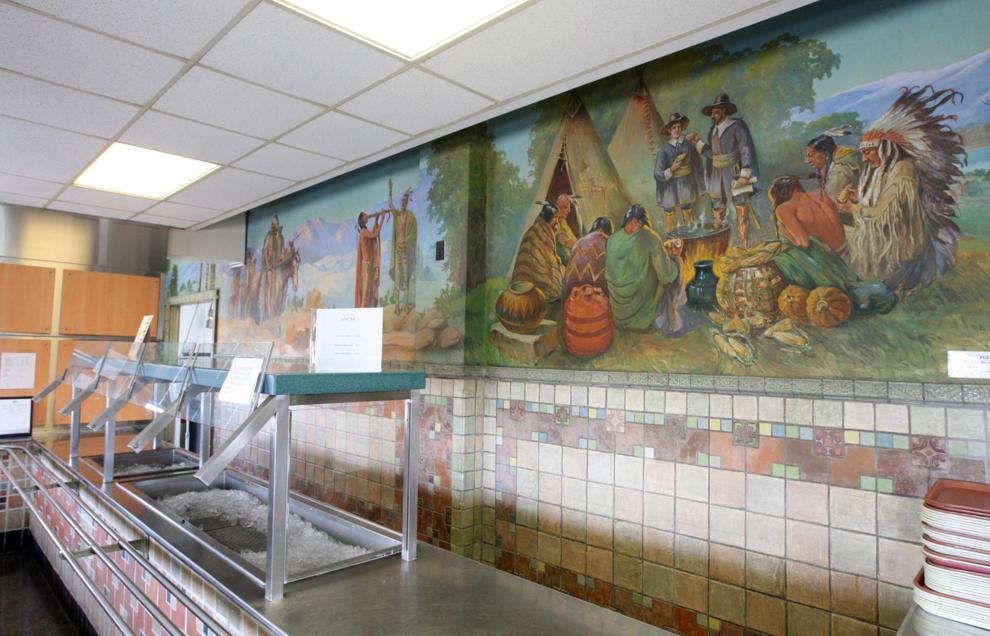 Staley Cafeteria current 4.12.18.jpg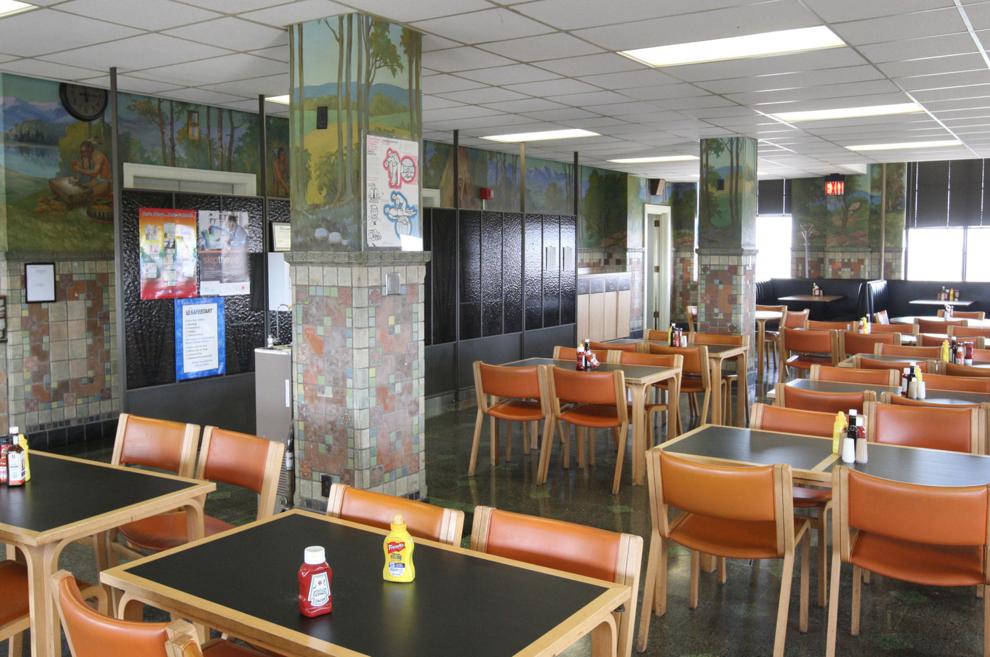 Staley northeast view 4.12.18.jpg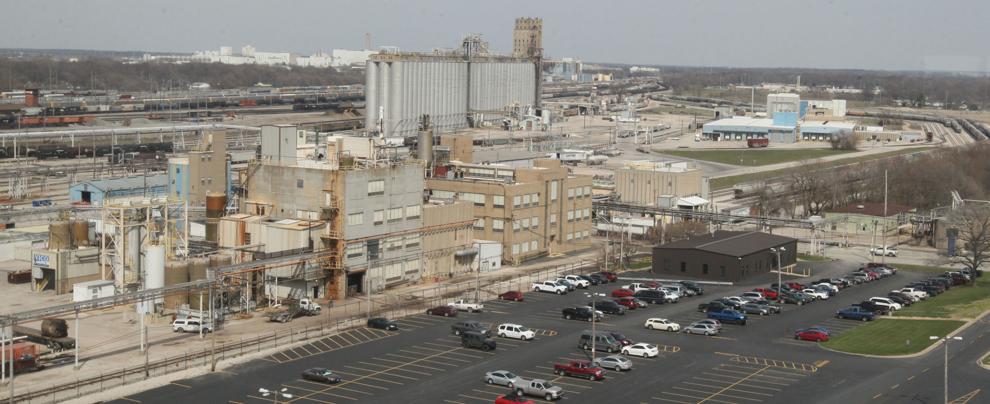 Staley executive dining room 4.12.18.jpg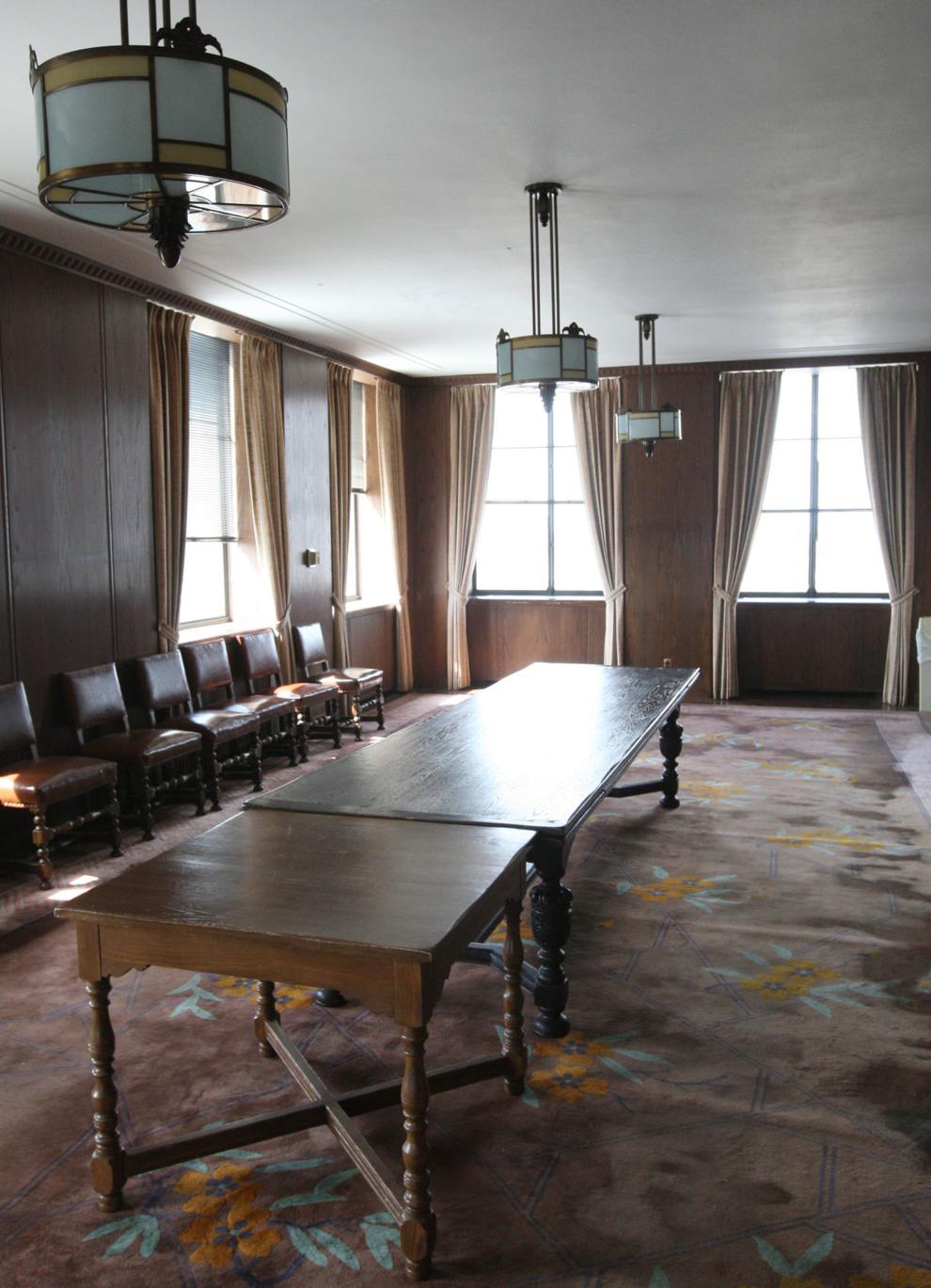 Staley executive lounge current 2 4.12.18.jpg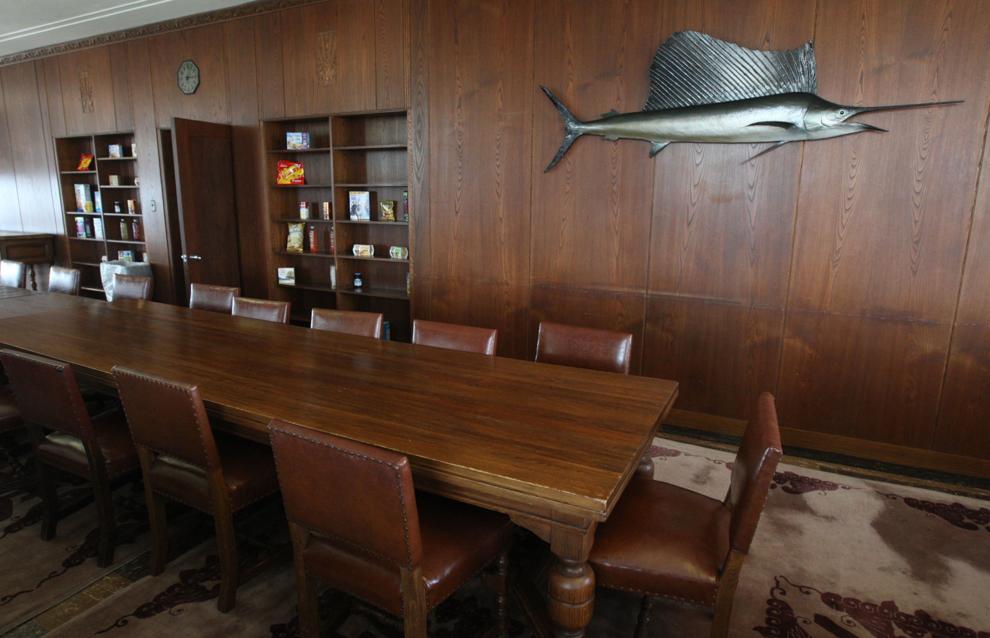 Staley executive lounge current 4.12.18.jpg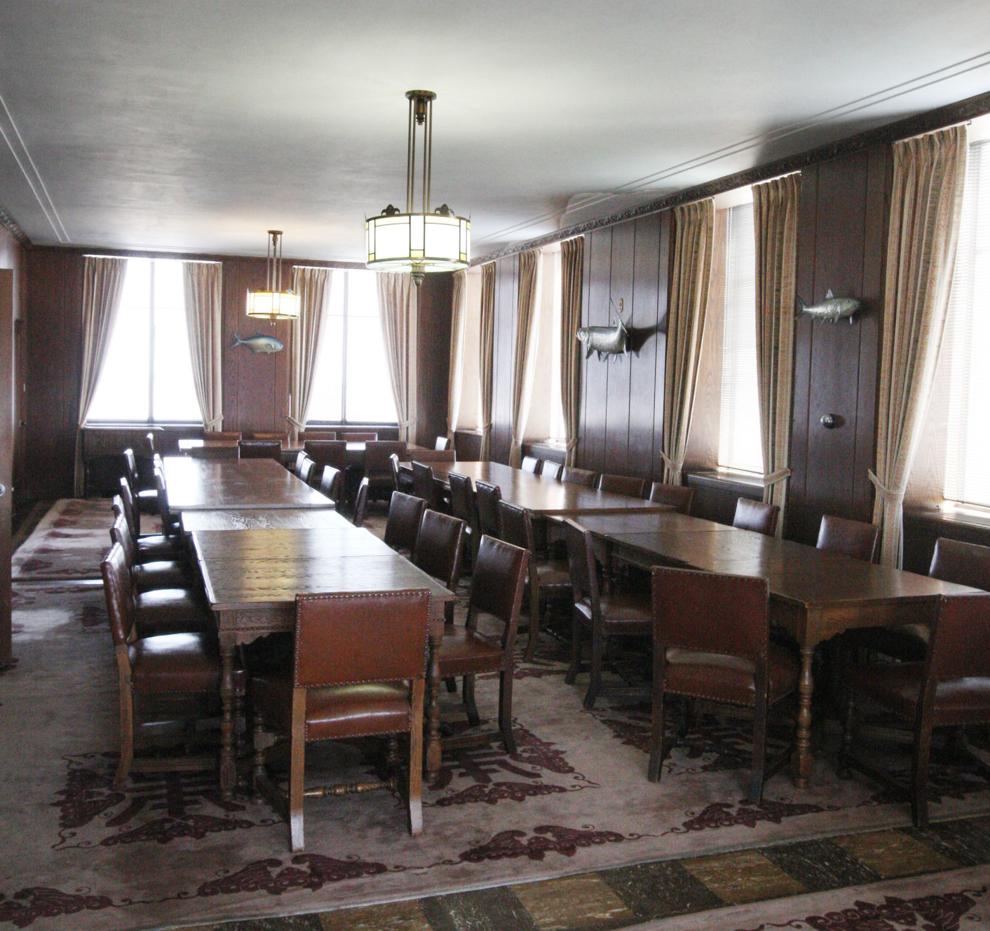 Tate and Lyle Building 4.12.18.jpg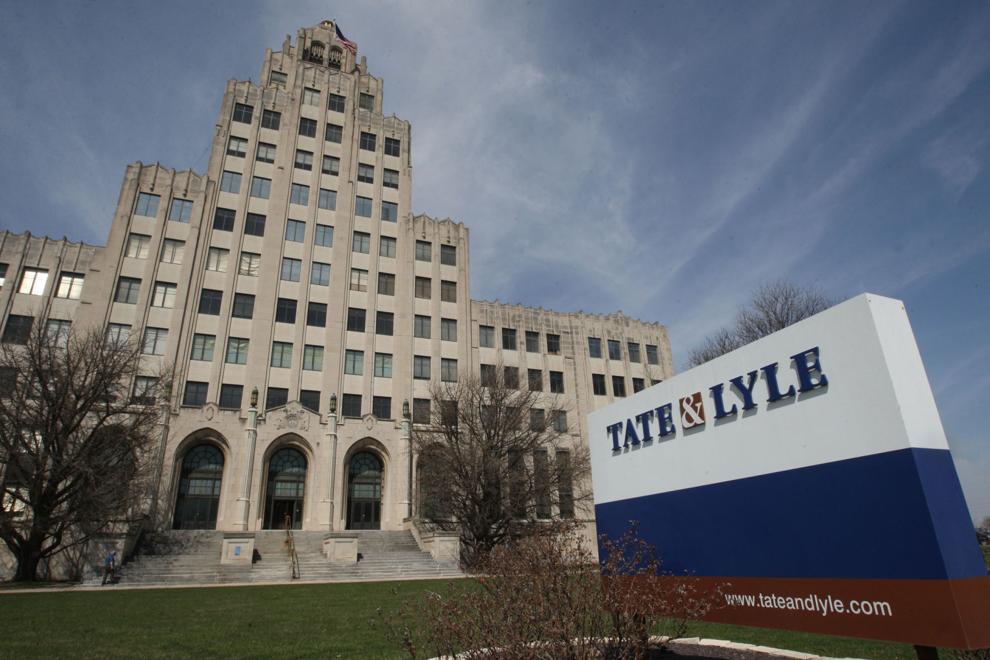 Tate and Lyle Building 2 4.12.18.jpg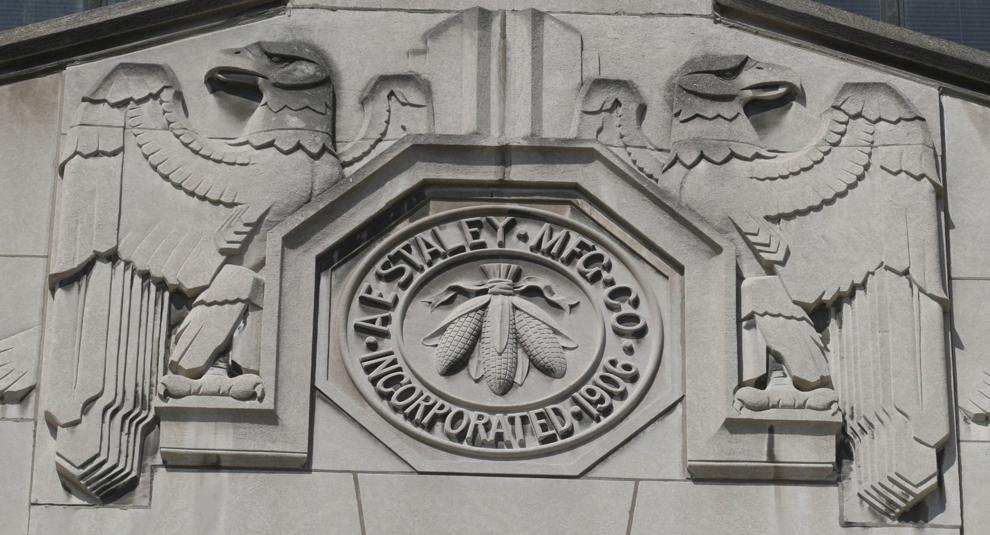 Staley Main Foyer 5 4.12.18.jpg