Each week, reporters Analisa Trofimuk and Sierra Henry will give brief overviews of newsworthy stories written by Lee Enterprises' Central Ill…
The Herald & Review is presenting at-home lessons during the pandemic. Have one to share? Email valerie.wells@lee.net. 
Read through the obituaries published today in Herald and Review.
In a surprise, the line of early voters stretched down the block Thursday. "The line's usually not that long until right before Election Day,"…
Tony Brown, who was declared the winner by one vote in 2018, has been serving as sheriff since then. Lt. Jim Root, the challenger, has contest…
Authorities say a Decatur man strangled a female acquaintance and made multiple threats to her life if she called the police.
Student data also is available for Decatur, Mount Zion, Maroa-Forsyth and Cerro Gordo schools. 
The Shelby County Health Department announced Thursday that 10 county residents have tested positive for COVID.
No in-person learning will take place Friday in the Maroa-Forsyth School District after a second staff member tested positive for COVID-19, of…
Thursday's news: What you missed while you were at work.
"I looked around and thought, 'If no one else was going to take it, I am going to take it,'" said Steve Jenne, who has since appeared on "The …
Macon County health officials on Thursday reported 20 new cases of COVID-19, as well as one death.
"We have to do something. We have to make a change, because if we don't do something, it will continue happening. More Breonna Taylors will co…
One Twisted Sister, 480 N. Brush College Road, will host a fundraiser for Pediatric Cancer Awareness Month from noon to 2 p.m. Saturday.
Sue Scherer, a Democrat from Decatur who is seeking reelection to the 96th House District, will be available to talk with those who attend.
Read through the obituaries published today in Herald and Review.
Here's what people are uncovering in Herald and Review newspaper archives. Search our historical issues for obituaries, marriage and birth ann…
20 new cases of COVID-19 in Macon County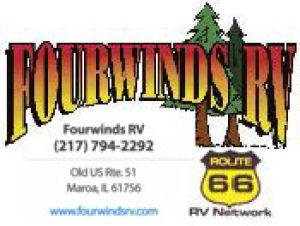 Tanzyus Logan Funeral Service and Care
In normal years, Decatur schools would have mountains of canned and other non-perishable foods piled in hallways awaiting the annual WSOY Comm…
This is a developing story from the Herald & Review and will be updated.
We're excited to celebrate your achievements.
Browse through the latest employment postings on https://herald-review.com/jobs and find your next career.
Gov. J.B. Pritzker warned Wednesday the region of northwest Illinois that includes Rockford and Northern Illinois University and borders Wisco…
The Carbondale City Council has stepped up efforts to prevent the spread of COVID-19 by passing an ordinance placing the responsibility on emp…
Founded on Feb. 8, 1910, with headquarters in Irving, Texas, the Boy Scouts of America spread quickly are longtime participants in the Decatur…