We're excited to celebrate your achievements.
Students at Maroa-Forsyth Grade School will have a new water bottle-filling station in January.
Here's how to share your photos of lights and decorations.
Your support means the Herald & Review can deliver important community journalism. Join us at https://herald-review.com/members
12 candidates seeking three available seats.
Santa Claus is coming to Mount Zion on Saturday with some help from his friends at the fire department.
Christopher Castelli appeared in court waiving a preliminary hearing and pleading not guilty to charges he ran a woman down and killed her.
Health officials on Wednesday reported the passing of four Macon County residents with COVID-19.
Shelby County health officials reported 31 new cases of COVID-19 on Wednesday
The charitable arm of Archer Daniels Midland Co. is providing a $25,000 grant for Millikin University to buy chemistry department technology. 
Don't miss Wednesday's most popular stories from Herald and Review.
ProPublica is a nonprofit newsroom that investigates abuses of power. Sign up to receive our biggest stories as soon as they're published.
Illinois marked what Gov. J.B. Pritzker called "a solemn milestone" Wednesday when public health officials announced 238 deaths from COVID-19 …
Ho, ho, ho! Santa has been visiting Decatur for years! Take a look back at his past visit ...
There are plenty of heartwarming moments in reporter Donnette Beckett's most memorable stories of 2020. 
When I moved to Bloomington from North Carolina in January, I had no idea where this new journey would take me. This year, I witnessed busines…
From protests to the coronavirus pandemic to a couple's fight to keep their pet, here are five of reporter Analisa Trofimuk's favorite stories…
Read through the obituaries published today in Herald and Review.
As a copy editor, I have not written the stories I have chosen for my Fave 5 list. But in one form or another, I have been in on the editing a…
She was transported to the hospital after being removed from a Decatur house fire at 650 W. Main St. on Sunday.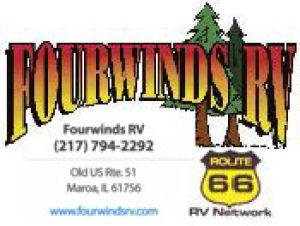 Tanzyus Logan Funeral Service and Care
Officials say crews responded to an early Tuesday morning house fire at 1146 S. 20th St.
Police said a Decatur man deliberately rammed his ex-girlfriend's vehicle with his pickup truck — and then sent her pictures of the damage. 
Health officials on Tuesday reported a male resident of Moultrie County in his 80s has passed away from COVID-19.
A Decatur man is accused of slapping his girlfriend in front of their young children after becoming enraged because the house was dirty and th…
The Boys & Girls Club of Decatur is offering free meals for pickup from 2 to 4 p.m. Monday through Friday for children.
Health officials on Tuesday reported the passing of three Macon County residents from COVID-19 and 63 newly-confirmed cases.
As of Nov. 24, they've delivered 1 million meals to Decatur Public Schools students as they study remotely because of the COVID-19 pandemic.