DECATUR — Driving past the old and crumbling A.E. Staley Mfg. Co. pump house always drains some of the joy from Barbara Otto's heart.
The building's classical lines are now disfigured with decay. It stands in Lake Decatur off U.S. 36 looking ready to subside into the dark waters. But once upon a time, when the world was young, the pump house jumped to the sound of jazz and swing and rock 'n' roll, and its windows, lit-up like an ocean liner, were opened to inhale cool lake breezes and release the sound of laughter.
Otto remembers it how it was, and has to contrast those images with the hollow-eyed ruin that stares back at her today.
"I had my wedding reception there January 16, 1960," said Otto, 78, who lives in Decatur. "I remember lots of marble inside and just beautiful, beautiful glassware."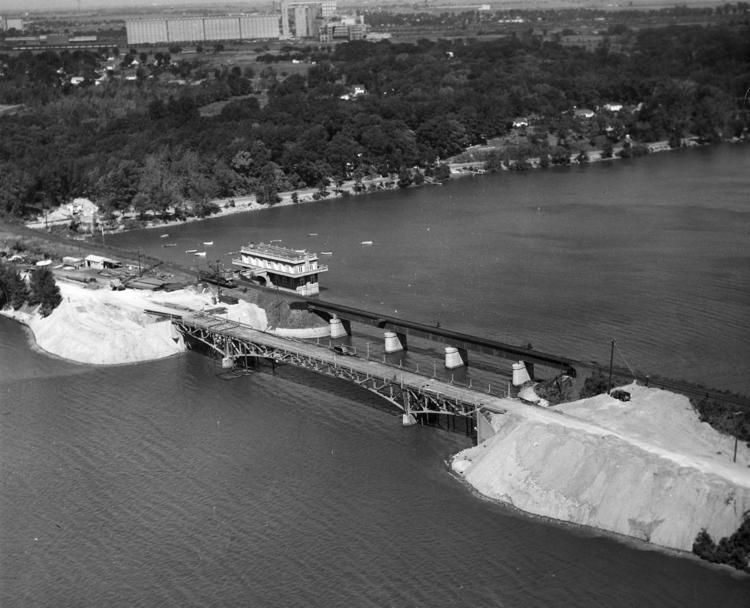 Her late husband, Julius, had fled the communists of his native Hungary in the 1950s and almost died in the attempt. He never stopped seeing America as the Promised Land, and his widow recalled the idyllic start of their 57-year marriage at the pump house-hosted reception.
"This sounds silly now, but I remember my husband and I walking out on the balcony surrounding the pump house," she said, eyes misted with memory. "And the moon was shining down on Lake Decatur, and you've never seen anything look as beautiful as that lake did from that balcony. Now I wonder if there is even a bottom left to the balcony."
Decatur's Staley Museum has an online-accessible database of the "Staley Journal," a monthly company news magazine (dating to 1921) which is a rich reservoir of pump house history. Tap that resource and it doesn't take long to drink deep of the corporate patrician sentiment that created this extraordinary building and recreational facility.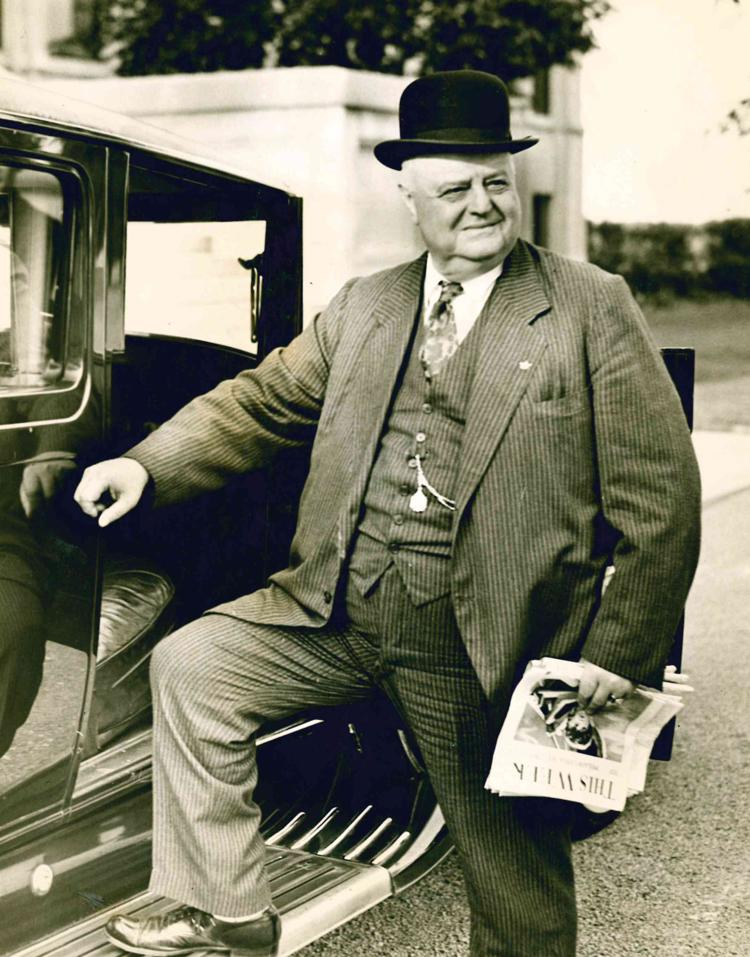 Augustus Eugene Staley, the company founder, certainly expected the vast A.E. Staley workforce to labor hard for him, but he offered extracurricular rewards outside of their paychecks. Hence the pump house, which really was a water pumping house for the sprawling Staley plant more than a mile away. Built in 1919 just before Lake Decatur was created, it was pumping 18 million gallons a day by 1938.
The company founder, however, never missed an opportunity to crown functionality with glory. The man who in 1930 would open his iconic Art Deco "Castle in the Cornfields" corporate headquarters, now the Tate & Lyle Building, decided to top the pump machinery with lavish dining and meeting rooms his workers could use.
The pump house became the headquarters of the Staley Fellowship Club, a kind of mutual aid society promoted by management who wanted an organization for "opening and maintaining closer personal and social relations" between workers. Employees paid to belong, and the club paid out sickness and death benefits. But it also went much further than that, organizing entertainments, parties, music concerts, movie showings and all kinds of distractions for a workforce that numbered in the hundreds by 1922. The pump house was also available for workers to book their own family gatherings such as wedding receptions, birthdays and confirmations.
The interior boasted the decorative marble floors Otto remembers along with "Jacobean oak" woodwork and working fireplaces in both a dining room and a club room, which also had a "mahogany electric player piano" according to the February 1922 edition of the "Staley Journal."
The Journal also breathlessly reported that the kitchen was armed with a "six hole" electric range and a broiler that could handle 36 pounds of steak in one gulp.
Furniture was expertly knocked together by company carpenters, who the Journal reported got a good deal on "old oak staves purchased from a distillery in Kentucky." The place had been shut down after the Volstead Act (Prohibition) was ratified in January 1919.
Photos: A.E. Staley Mfg. Co.
Photos from the Herald & Review archives of A.E. Staley Mfg. Co.
But getting to truly understand the deep nature of the worker-employee relationship that created the dual-purpose pump house is not so easy in our more cynical age. Industrial titans of Decatur's past such as Hieronymous Mueller, founder of the Mueller Co., and Staley, the agricultural entrepreneur, both made big demands of their workforce. But they did it from the viewpoint that everyone was on some big journey to a more prosperous future together and should be glad of the opportunity to share the ride.
Get a load of this verse from a full-page poem "Work: A Song of Triumph" that appeared in the Staley Journal of 1922, extolling the virtues of labor. Surely no one would feel like slacking off when they heard their manager's "stern command" after reading and savoring lines like this:
Thank God for the might of it,
The ardor, the urge, the delight of it —
You have free articles remaining.
Work that springs from the heart's desire,
Setting the brain and the soul on fire —
Oh, what is so good as the heat of it,
And what is so glad as the beat of it,
And what is so kind as the stern command,
Challenging brain and heart and hand?"
And hence those who labored hard would be rewarded by a company owner looking out for their welfare and providing a community treasure like the pump house to play in.
It's easy to laugh now, but Laura Jahr, the director of the Staley Museum housed in Staley Sr.'s former home, said such corporate largess was sincerely appreciated by the workers of yesteryear. In the Roaring '20s and Hungry '30s, for example, she said people didn't have much leisure time, didn't own cars and welcomed entertainment served up close to home. She also reminds us that the Chicago Bears got their start as the Decatur Staleys in 1919 because A.E. Staley Sr. was always looking for new ways to keep his workers amused and happy.
But conversely, Jahr said labeling modern employers as mean because they don't provide a 21st century version of the pump house doesn't make sense, either.
"People's lives are much busier today, and they would feel like their personal time was being encroached upon," she said, guessing at the reaction of today's workers if confronted by corporate-organized after-hours entertainment. "We would resent it."
Today, Jahr sees the pump house as a fading monument to a lost era, and wishes there were some way to save it. She's not alone. Jahr said a lot of visitors to the restored splendor of the Staley mansion ask about the sad state of the pump house, and wish it could be fixed up. "Oh yeah, people ask about it all the time," she added.
Prospects for priming the pump house for salvation look bleak, however. Like the Staley company itself, the building is now owned by Tate & Lyle, and Chris Olsen, vice president for community and government affairs, said in a 2014 Herald & Review interview there are no plans to restore it.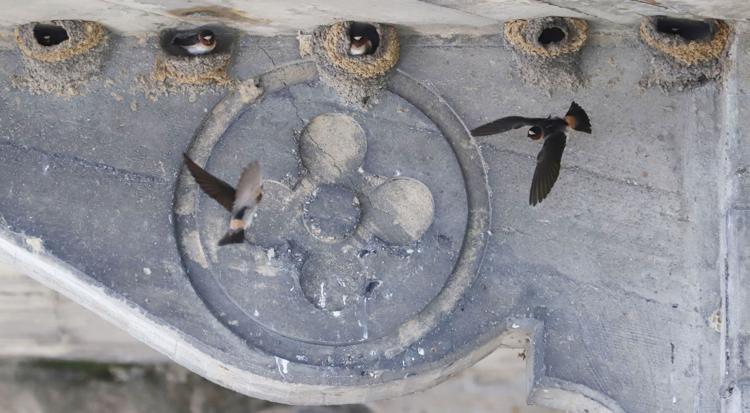 Asked again for this article whether anything had changed, he said nothing had. "Decades ago, the Staley pump house was an important piece for both our plant operations and the Decatur social scene," he said. "Times and needs for the facility have changed, and we have no plans to restore the building."
When did the pump house die, exactly? That's hard to pin down. Olsen said he didn't have time to research the answer in time for this story's publication, and other Staley history experts such as Jahr aren't sure. She said its life as a pumping station ceased first, but said its role as a meeting place continued long afterwards.
"I believe, but don't know, that there were things still happening there in the late 1970s and into the '80s," she said.
Otto is pretty sure, however, that the last wedding reception ever held there was her own. But she said that is just an impression, casting her mind back almost 60 years. She does clearly remember one thing, however, and that was the fact the aging pump equipment downstairs was ailing and sending strong vibrations throughout the building.
"We had a band and dancing, but that vibration was really bad," she said with a smile. "I remember everything shook bad enough that it shook the top right off of our wedding cake."
---
Staley Pump House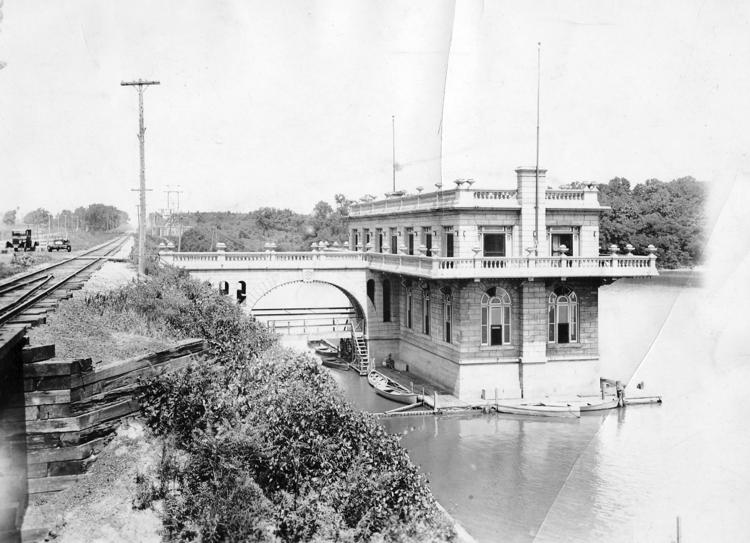 Staley Pump House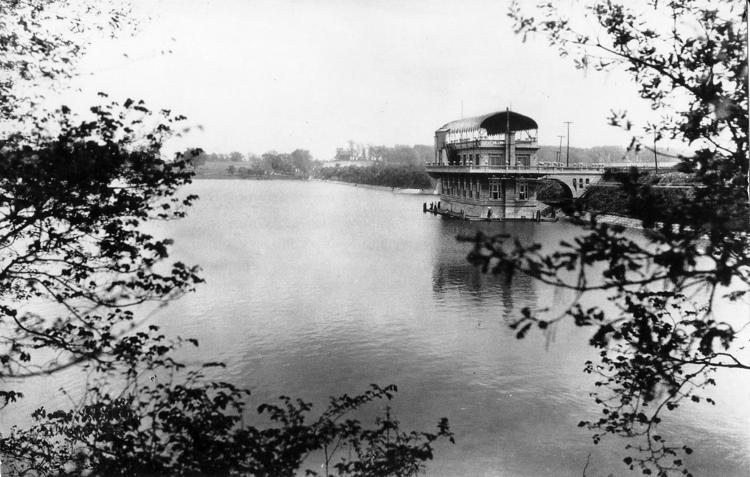 Staley Pump House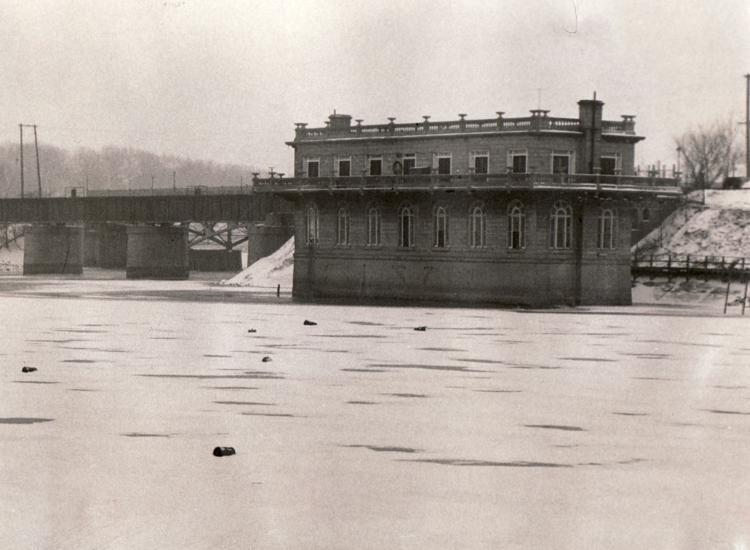 Staley Club House 1922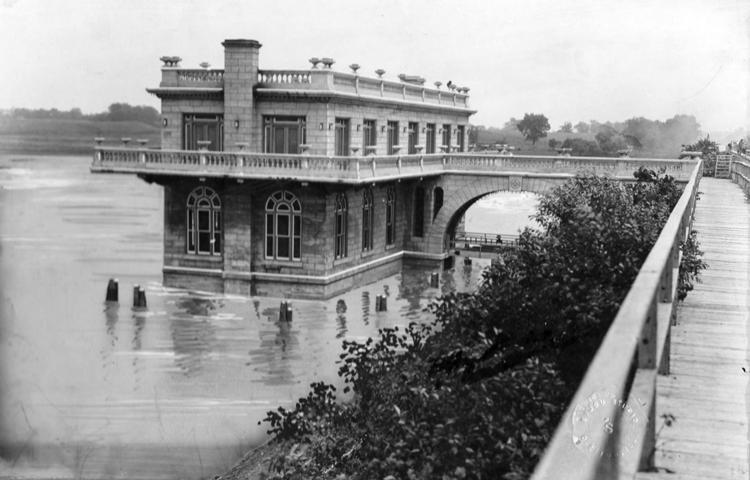 Staley Club House 1930s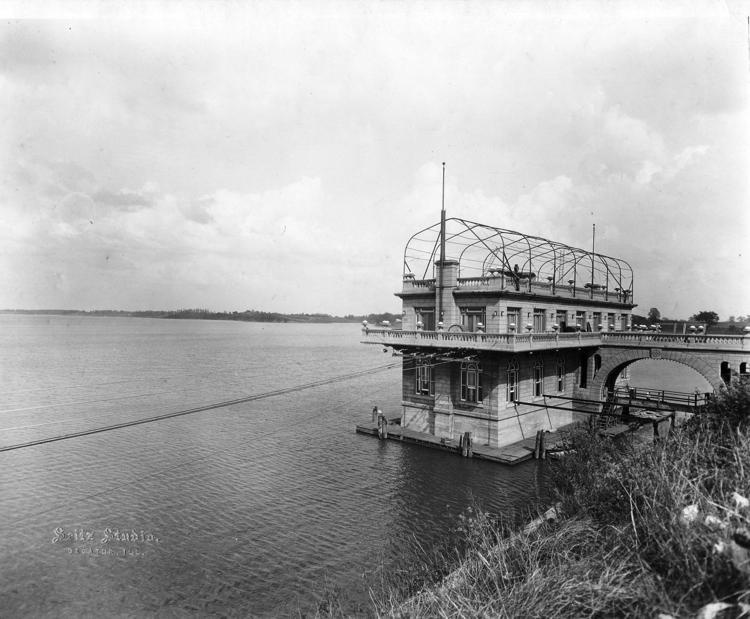 Staley Pump House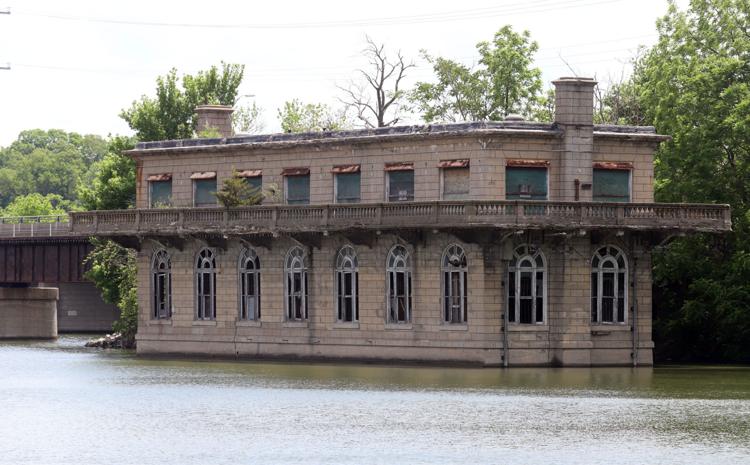 Staley Pump House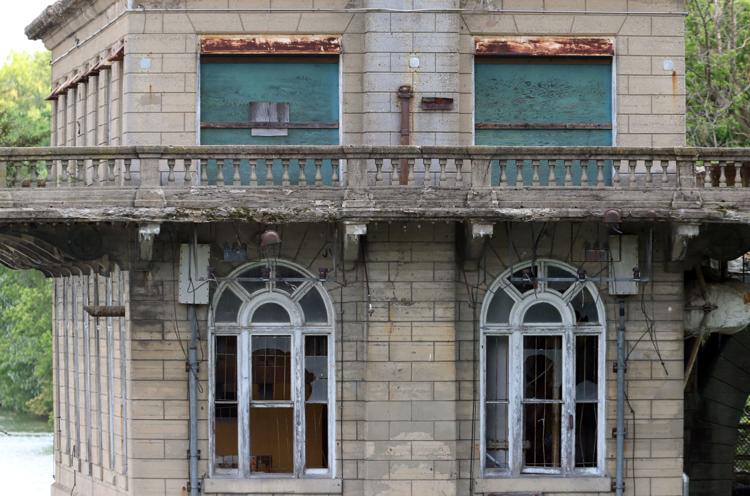 SECONDARY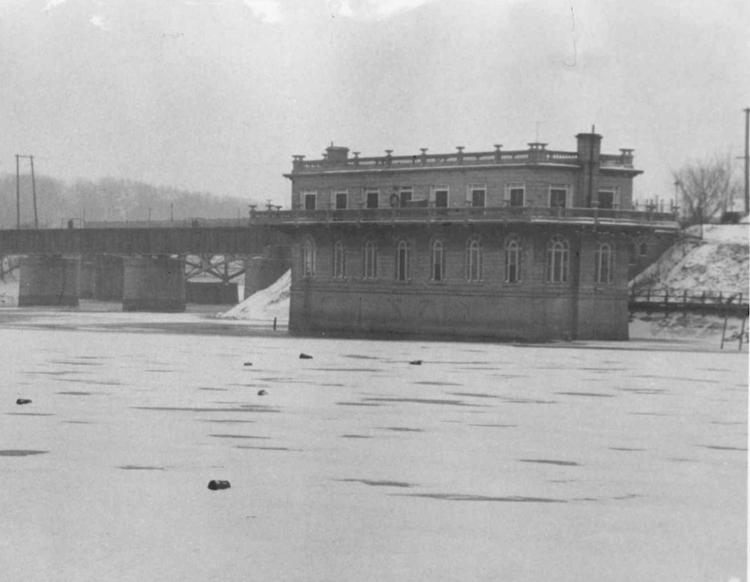 SECONDARY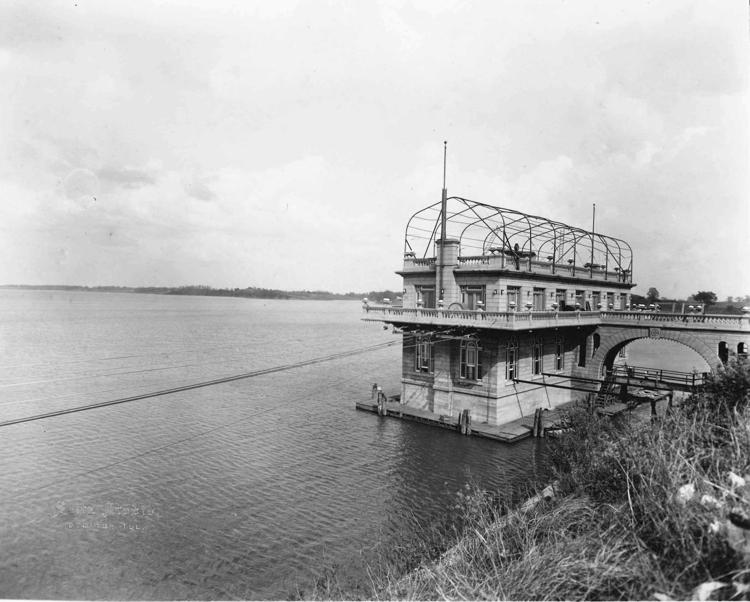 Pump house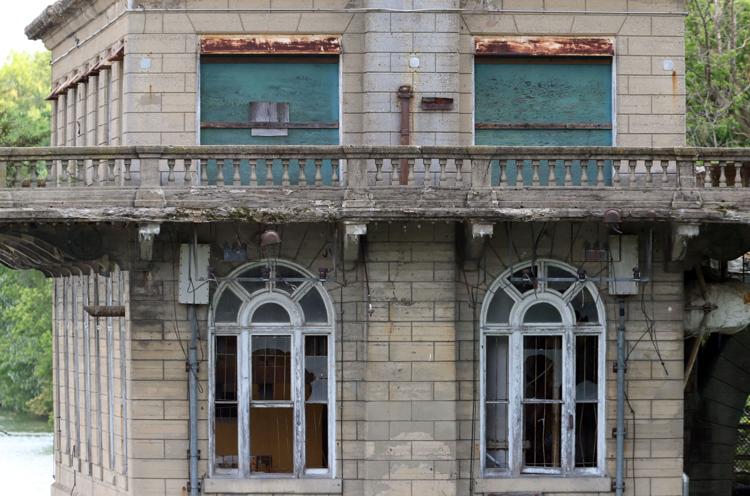 Pump House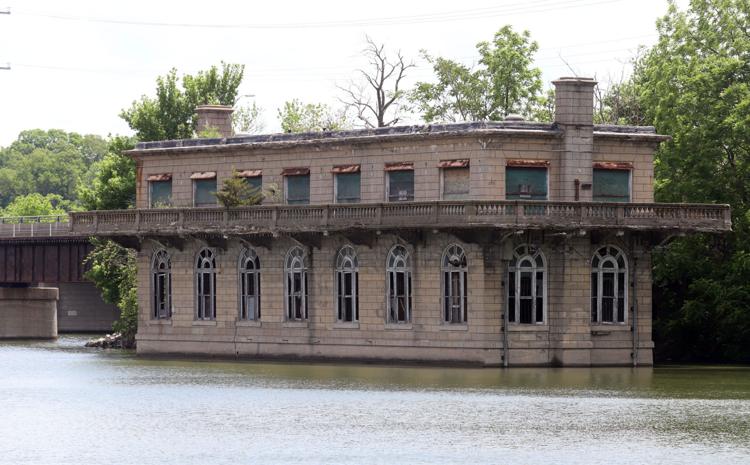 Staley pump house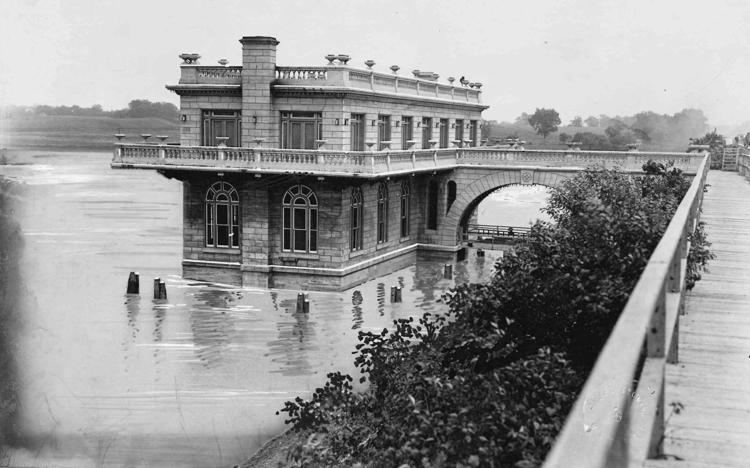 Staley pump house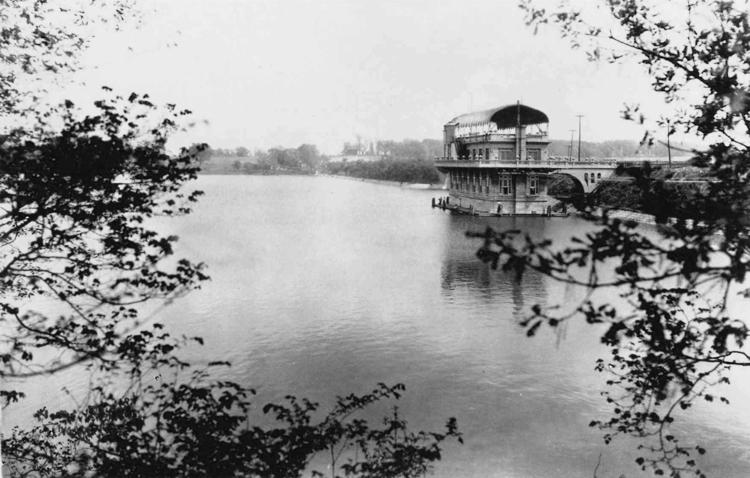 Staley pump house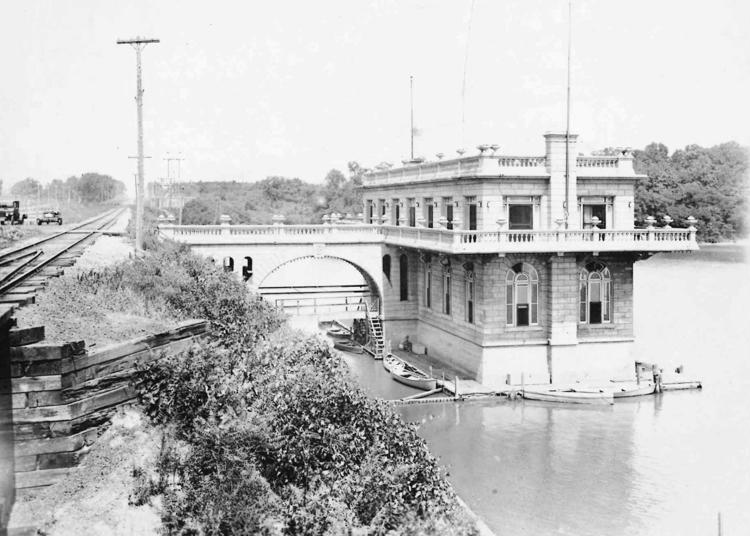 Staley Pump House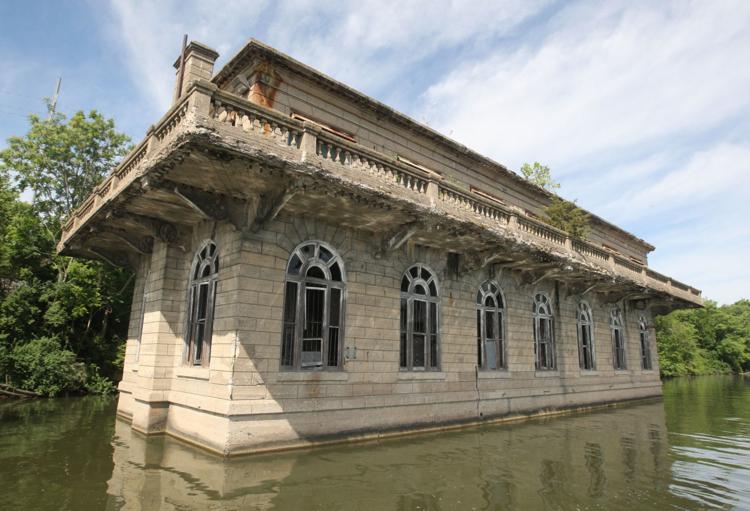 Staley Pump House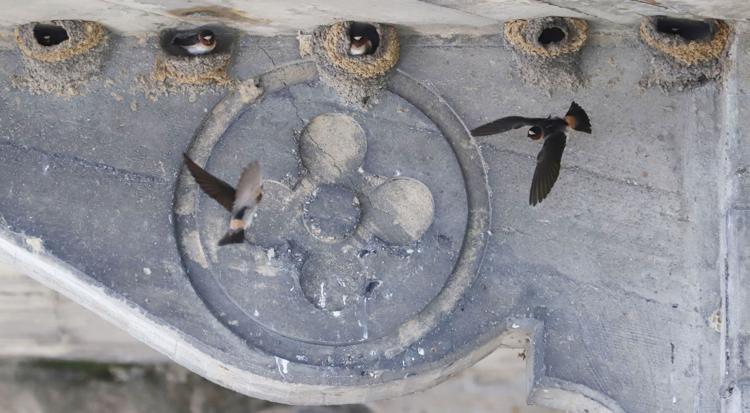 Staley Pump House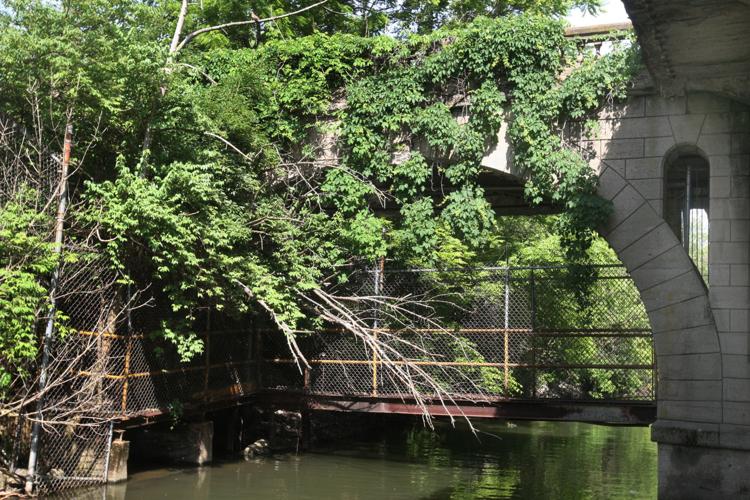 Staley Pump House