No new names were added to the monument.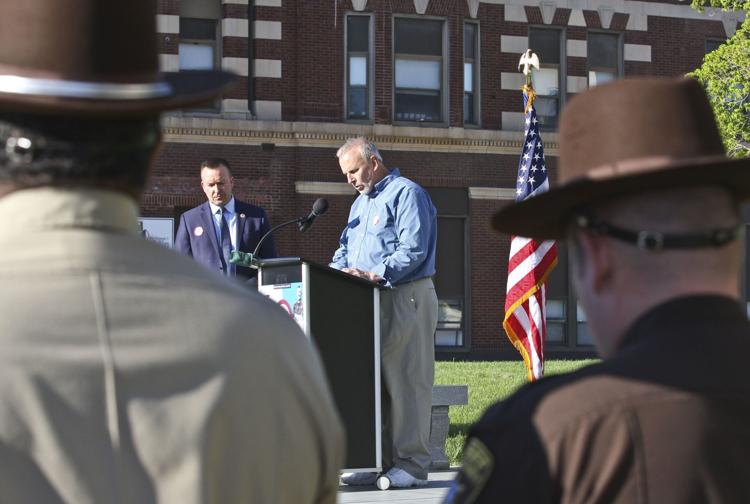 "Maybe the message is finally getting out to some of these employers that maybe they should look a little deeper into employee safety," said co-organizer Lloyd Holman.
Late Friday afternoon, about 50 people gathered near the stone monument located on the northwest corner of the Macon County Courthouse grounds in Decatur.
Although organizers are aware more work needs to be accomplished in ensuring worker safety, they are happy with the lack of names in this year's ceremony.
"It's good. People are being more cautious," said co-organizer Jim Taylor. "The Workers' Memorial Day is working."
Holman emceed the event. "The intent behind this monument is to heighten awareness and unity about working safety," he said. "Everyone should be expecting to go to work and come back in the same condition."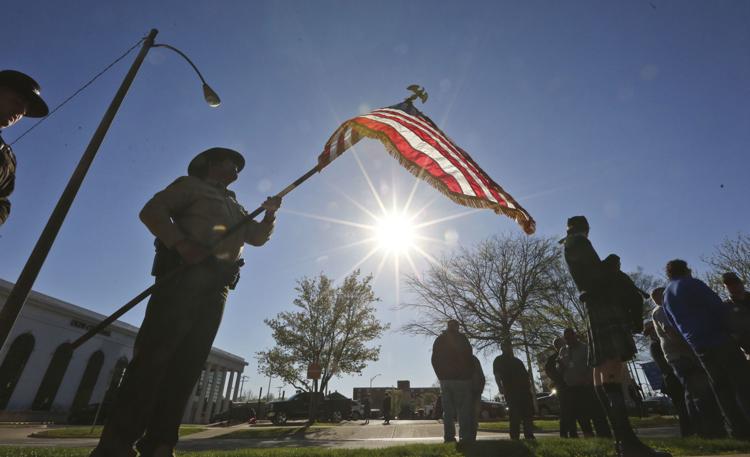 The 13,000 pound monument was erected in 2000. The names of 131 workers are etched in the granite boulder. They represent occupations in various fields, such as police, fire fighters, factory workers and railroad workers. The oldest name dates to 1888.
During the ceremony, two employees from the Decatur Trades and Labor Assembly were given the responsibility of laying the wreath. In the past, a family of one of the recently inscribed names would have had the honor.
The event was attended by local union representatives, politicians and families. State Sen. Andy Manar, D-Bunker Hill, was one of the guest speakers. He listed occupations known for their high risks, such as police, fire fighters and soldiers.
"We think of those workers for good reason," he said. "But it turns out, that just as dangerous, if not more so, are the jobs of lots of other people we know and interact with everyday here in Decatur. Truck drivers, electricians, roofers, farmers, steel workers, waste haulers, mechanics, landscapers and groundskeepers, those are all dangerous jobs."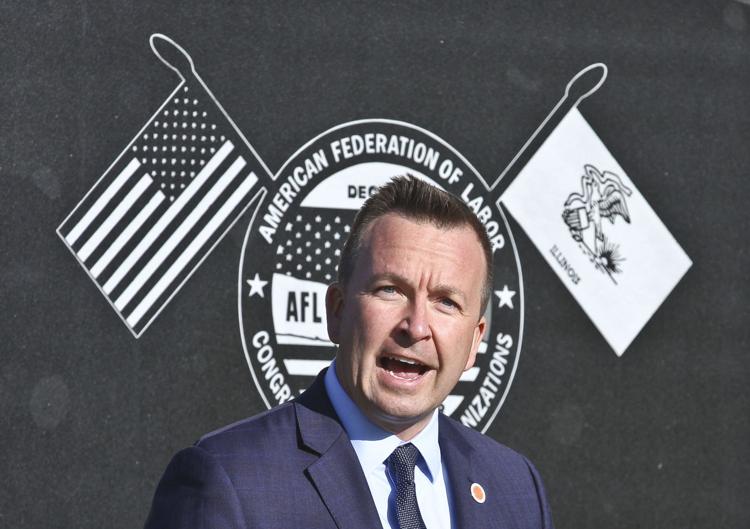 The only criteria for being included on the Macon County Workers' Memorial is that someone lived or worked in Macon County and died as a result of a workplace accident or job-induced illness.
Workers' Memorial Day is celebrated nationally on April 28 "to remember those who have suffered and died on the job and to renew the fight for safe jobs," the national AFL-CIO website stated.
In 1970, congress passed the Occupational Safety and Health Act to ensure worker and workplace health and safety. A year later the Occupational Safety and Health Administration was established.
According to U.S. Bureau of Labor and Statistics, since the passage of the Occupational Safety and Health Act, the rate of reported serious workplace injuries and illnesses declined from 11 per 100 workers in 1972 to 3.6 per 100 workers in 2009.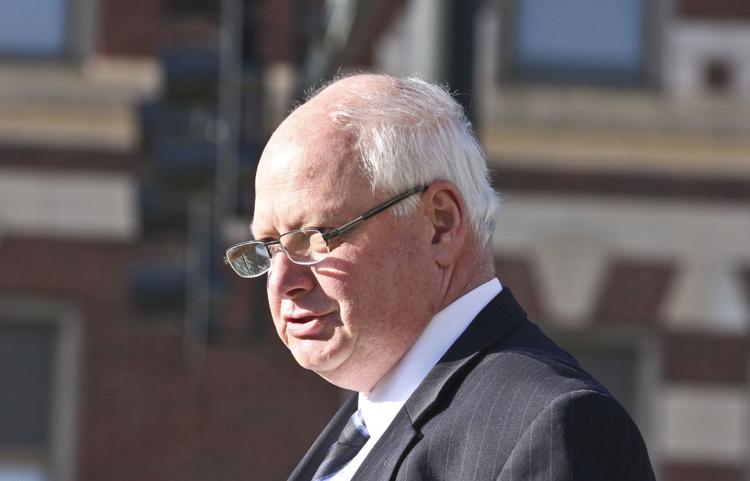 In the latest data compiled by U.S. Bureau of Labor and Statistics, a total of 5,147 fatal work injuries were recorded in the United States in 2017. "Down slightly from the 5,190 fatal injuries reported in 2016," the report stated.
He explained how the companies and workers have found a common ground on safety. "They all work together and can be safe," Kleinik said.
Workers Memorial Day 1 4.26.19.JPG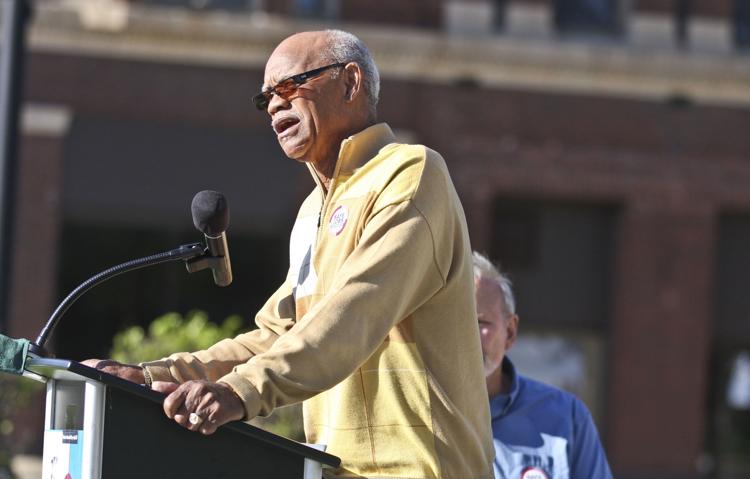 Workers Memorial Day 2 4.26.19.JPG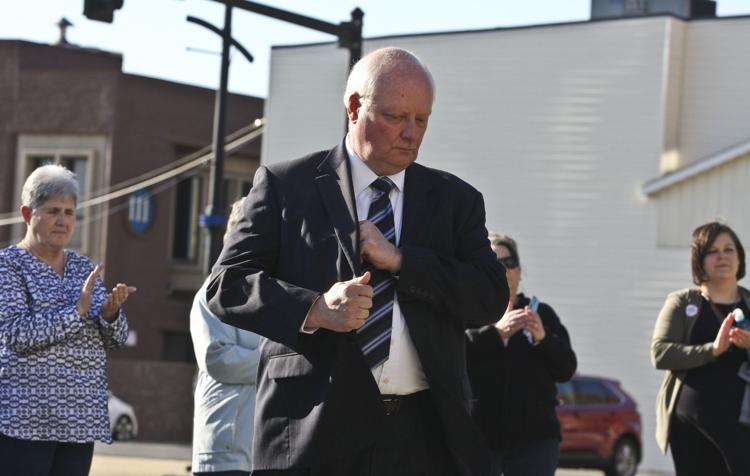 Workers Memorial Day 3 4.26.19.JPG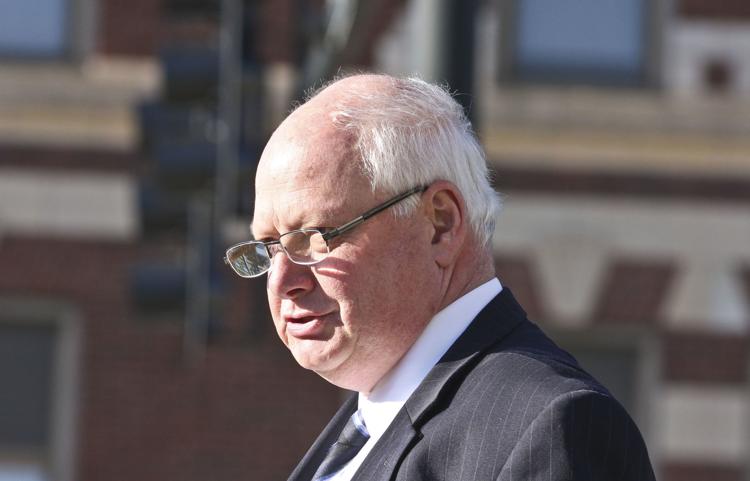 Workers Memorial Day 4 4.26.19.JPG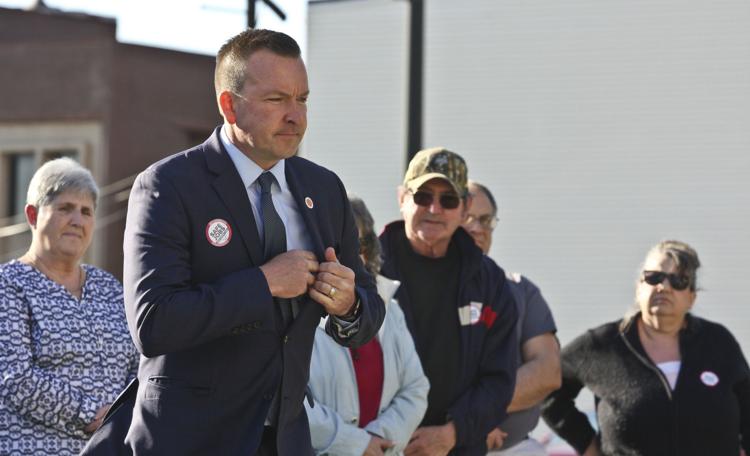 Workers Memorial Day 5 4.26.19.JPG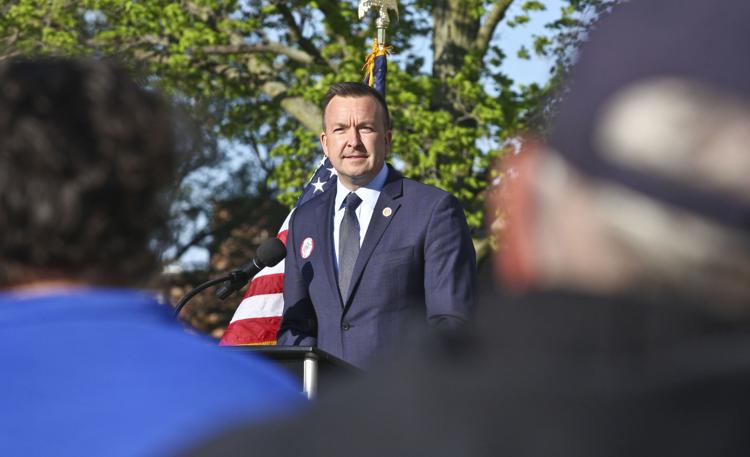 Workers Memorial Day 6 4.26.19.JPG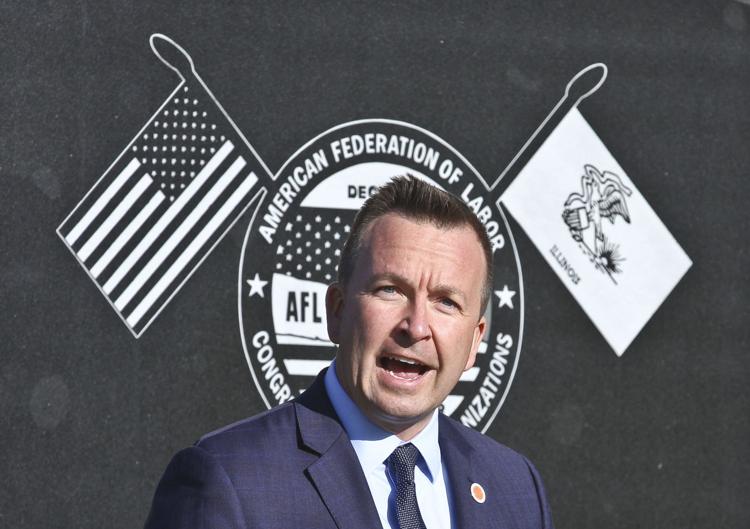 Workers Memorial Day 7 4.26.19.JPG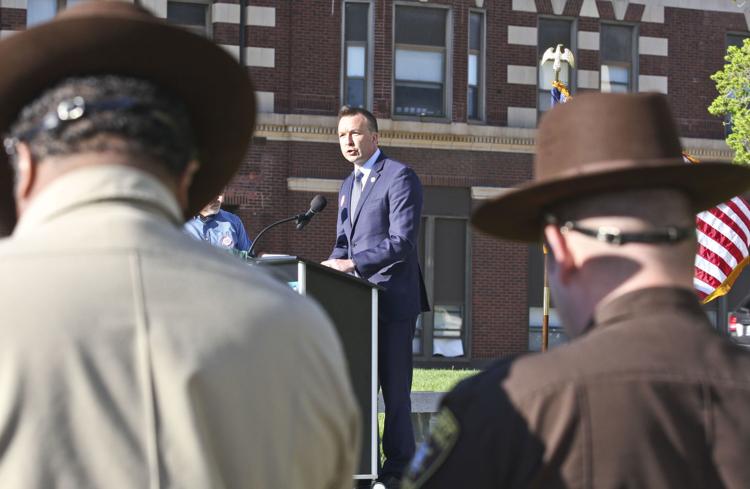 Workers Memorial Day 8 4.26.19.JPG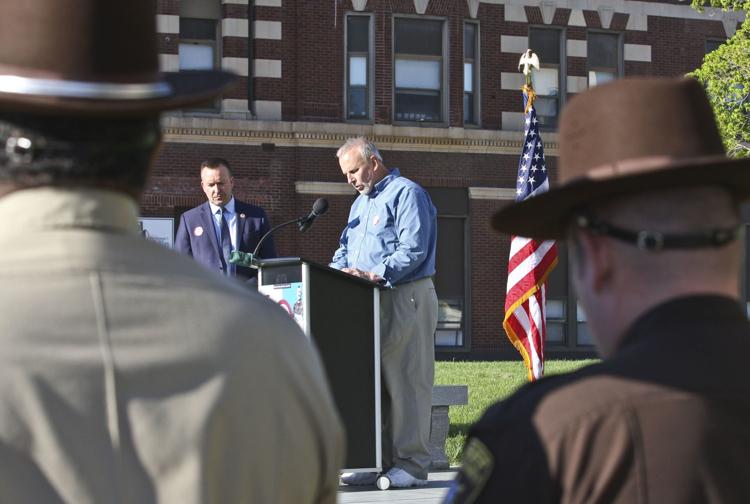 Workers Memorial Day 9 4.26.19.JPG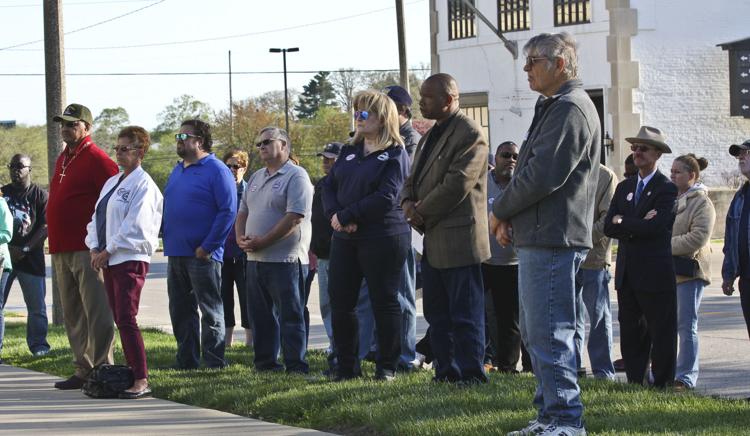 Workers Memorial Day 10 4.26.19.JPG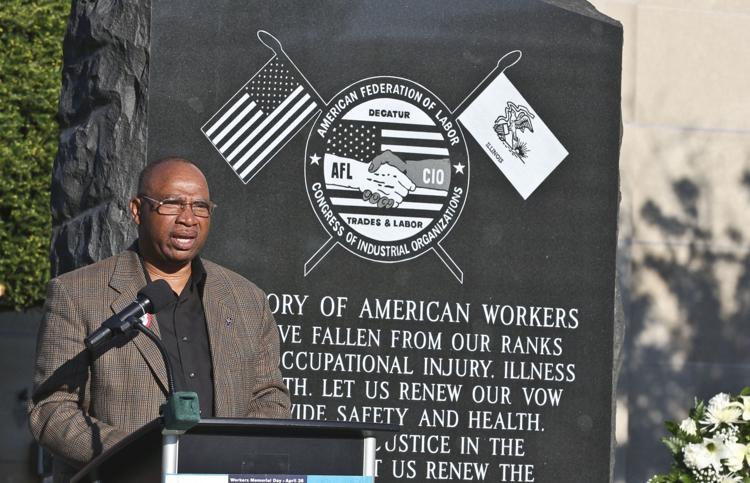 Workers Memorial Day 11 4.26.19.JPG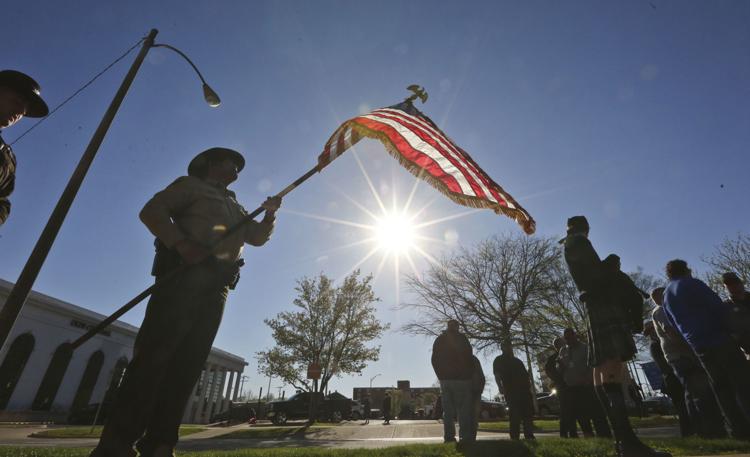 Workers Memorial Day 12 4.26.19.JPG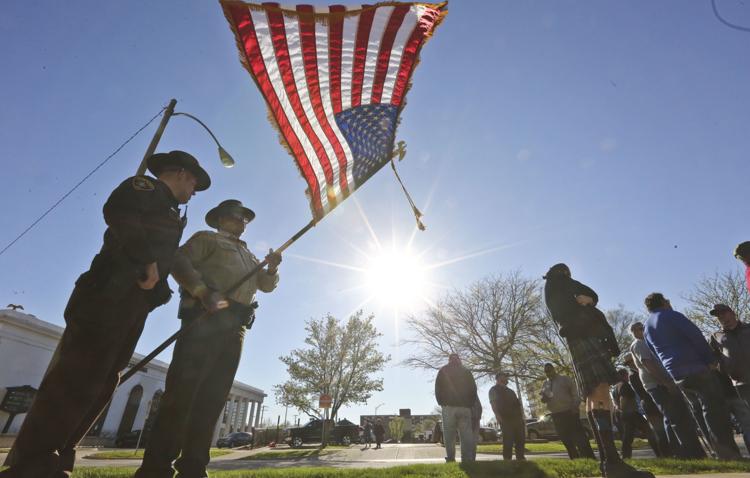 Workers Memorial Day 13 4.26.19.JPG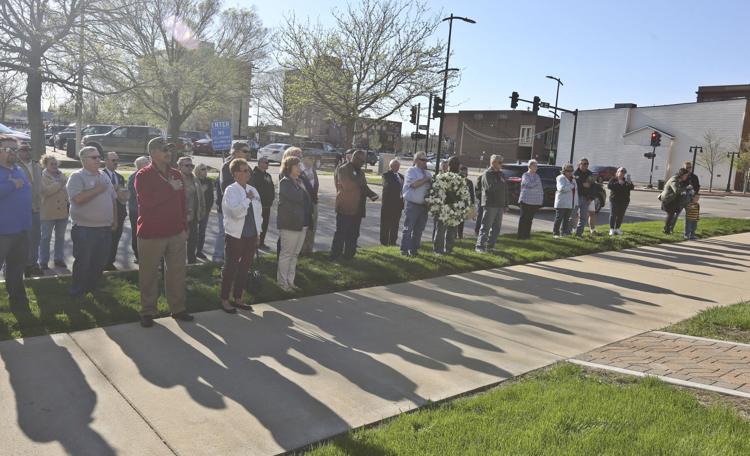 Workers Memorial Day 14 4.26.19.JPG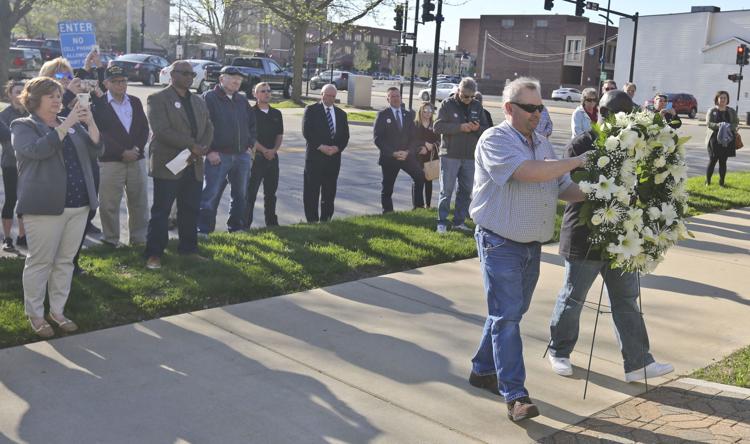 Workers Memorial Day 15 4.26.19.JPG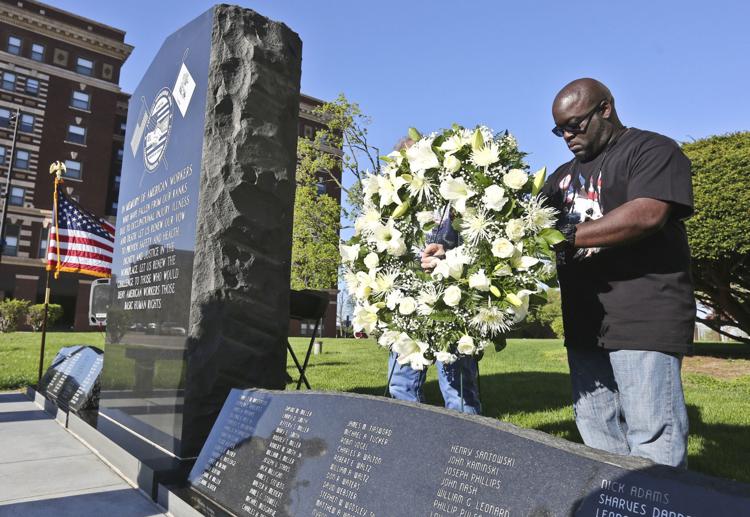 Workers Memorial Day 16 4.26.19.JPG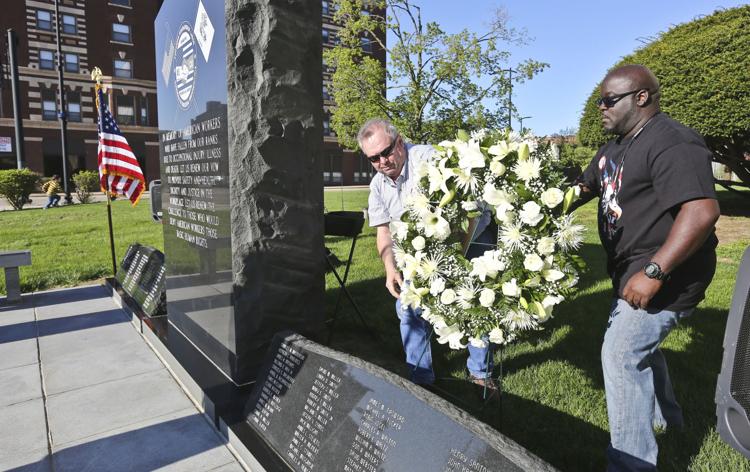 Workers Memorial Day 17 4.26.19.JPG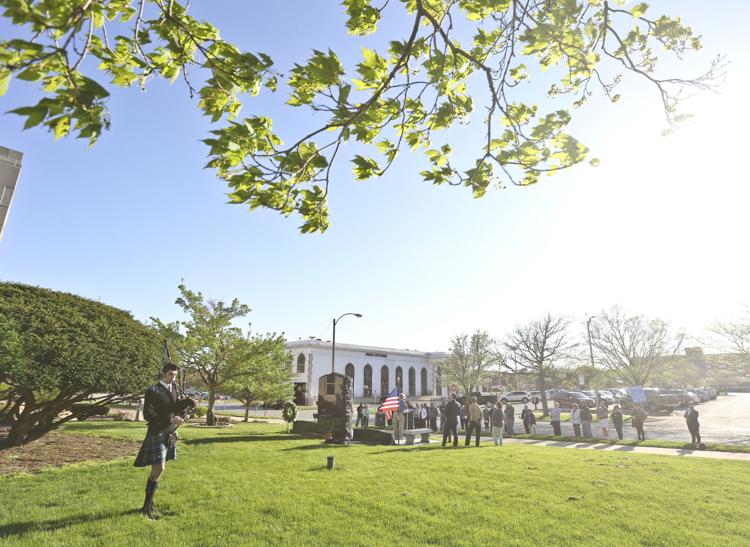 Workers Memorial Day 18 4.26.19.JPG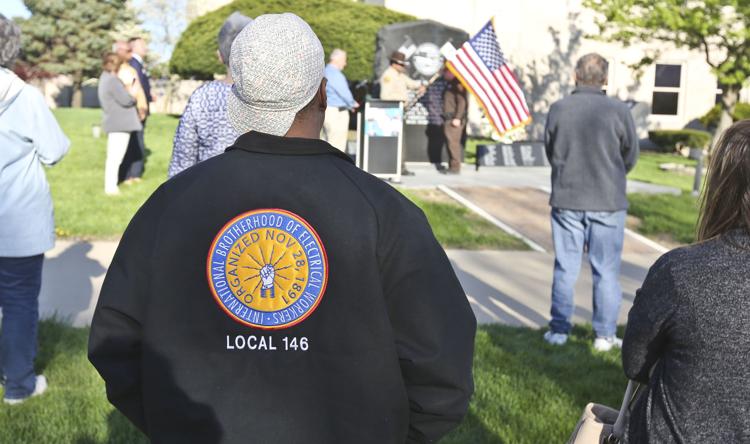 Workers Memorial Day 19 4.26.19.JPG