DECATUR — Construction is scheduled to start in September on a Mueller Water Products foundry that company and community leaders described as state-of-the-art, with a sizable economic impact.
The project was announced Wednesday.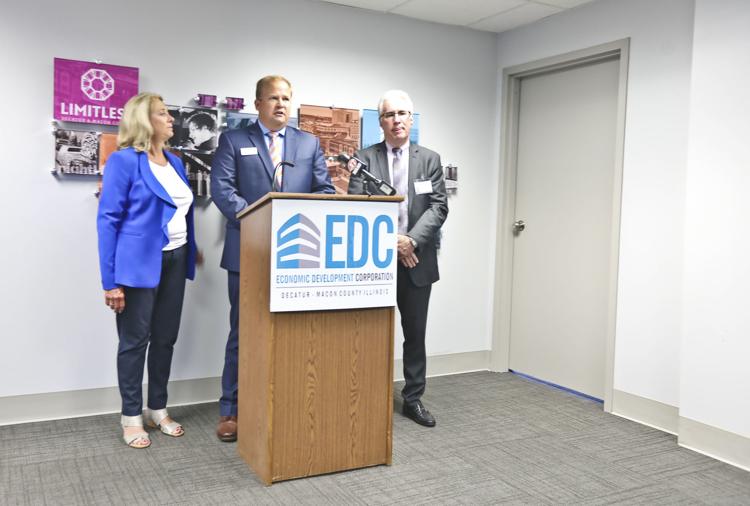 "It is, of course, a great day in Decatur," Mayor Julie Moore Wolfe said during a news conference for community leaders to discuss the project.
"This is a very competitive process. Mueller took a long, hard look at Decatur. Despite the legacy, business is business," she said. "They want to be in a community where they can thrive and grow, so we're very excited about the announcement today and how much it secures those jobs for this community for years to come."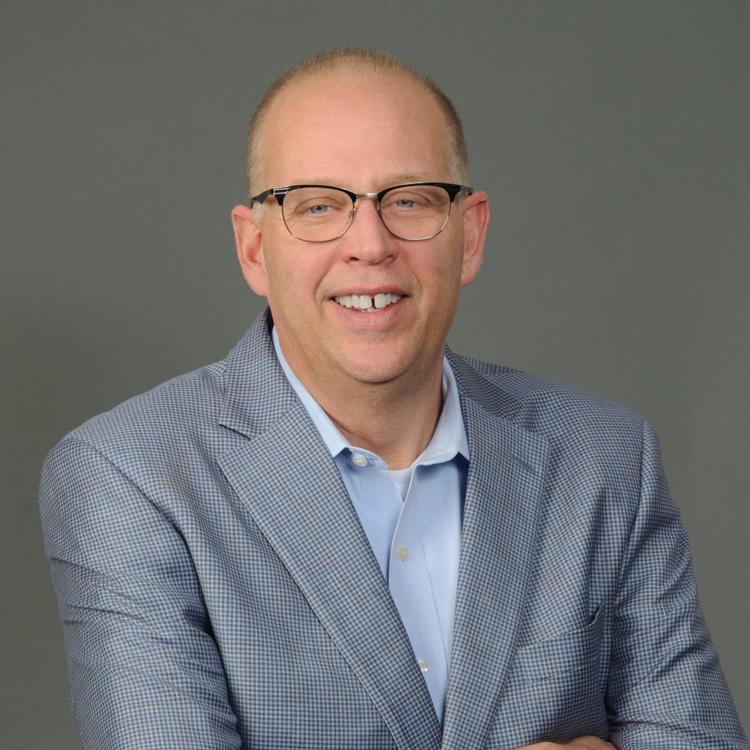 The company's foundry in the city makes water and gas transmission products, which are then shipped to other manufacturing facilities, including one in Decatur, for final fabrication.
The project is in the design phase, and a total estimated construction amount has not been finalized, said Ryan McCrady, president of the Economic Development Corporation of Decatur and Macon County.
McCrady said the current foundry will cease to operate after the new facility is constructed. It was unclear what the future of the facility would have been if the new foundry had been located elsewhere.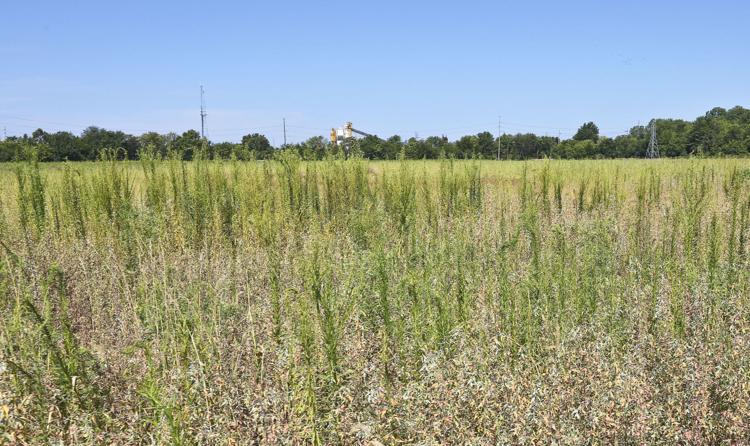 McCrady praised the community's strong workforce and leadership from city, state and Ameren Illinois leaders who helped make the project happen. Talks about the project have been ongoing for years, he said.
"It's a big deal," said John Thompson, president of the United Steelworkers Local 7-838, which represents Mueller employees. "They're making a huge investment in Decatur and we're excited about this."
Thompson said discussions about the project had been ongoing for quite some time. While rumors have circulated over the years that the company might move its operation away from Decatur, he agrees with McCrady that the existing employees played a big part in building the foundry here.
"We've to a pretty knowledgeable workforce, and I think they recognized that and that's why they decided to make the investment in Decatur," Thompson said.
No details released on incentives 
An economic incentive package will be involved, McCrady said, but details have not been finalized. McCrady did note, however, that the planned site is located within the city's enterprise zone, which include such benefits as a sales tax exemption for construction materials. He said additional incentives are likely from the state once the details for new facility are finalized.
"I do want to reiterate that incentives are part of projects like this but they're really the icing on the cake. Absent all the other ingredients, your community doesn't win any projects like this by incentives," McCrady said. They win them because of the workforce, the spirit of the community, the helpfulness of local government and access to transportation networks.
"If you don't have all those other things, you never get to talk about incentives. I hope the community understands that their legacy and history is what helps us bring projects like this and keep them here."
With 108 foundries within its borders, Illinois ranks No. 6 in the country, according to the American Foundry Society, an advocate group for the metalcasting industry. Ohio, Pennsylvania, Wisconsin, California and Michigan make up the top five.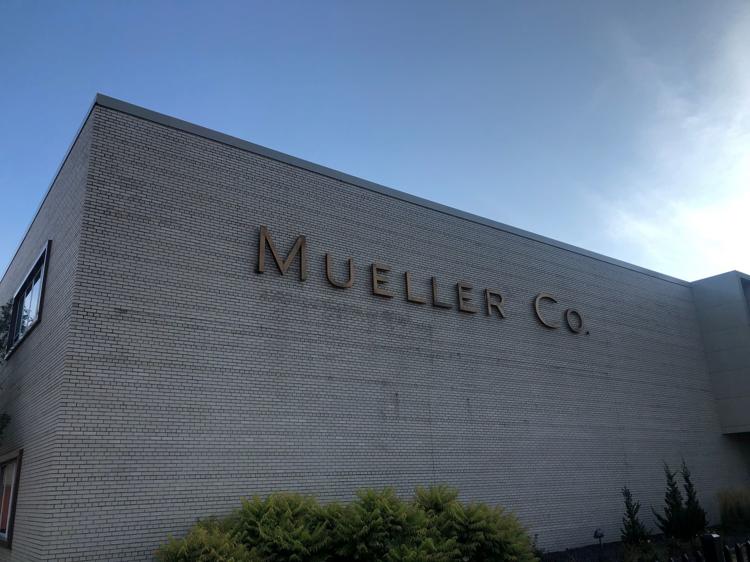 "There are approximately 1,900 foundries in the United States, pouring a variety of molten metals. The largest foundries are often among the major employers in their community, providing excellent jobs and producing large numbers of castings," said Doug Kurkul, CEO of the American Foundry Society.
"We see several new foundries open in the U.S. each year and I would expect that to continue. The catalyst for a new foundry is a combination of things that would include a strong customer demand as well as government policies that encourage manufacturing."
'Critical to Mueller's success'
Mueller said in a statement that its new facility will increase production capacity to meet current and future demands of Mueller customers and the industry.
"Mueller is committed to continuing to build and strengthen our American manufacturing footprint," said Scott Hall, president and CEO. "Mueller has been in Decatur since the very beginning, and we are proud of the products that are built by our employees there. Then new Decatur foundry is part of a multi-year project that will modernize our facility and provide operational efficiencies that will directly benefit our customers, employees and the local community."
Hall alluded to the Decatur developing on a call with investors Monday, saying the company was starting a "multi-year project" at the brass manufacturing facility. It is part of a push across Mueller to make more capital investments and improve manufacturing operations after what Hall described as "multiple decades of underinvestment."
"The Decatur foundry has been critical to Mueller's success," Hall said on the call, a transcript of which was filed with the U.S. Securities and Exchange Commission. "In fact, the company was founded in Decatur over 150 years ago, and some of the structures date back to the early 1900s.
"We believe further investment to expand capacity and technological capabilities will help us enhance execution of our key strategies, including accelerating new product development and cost efficiencies."
Yolanda Kokayi, senior director of marketing and communications for Mueller Water Products, said the company had no comments beyond what was included in the news release issued Wednesday morning by the Economic Development Corporation.
Last year, the company announced plans for a $28 million expansion of its 532,000-square-foot Chattanooga plant, adding 96 jobs over three years.
Analisa Trofimuk, of the Herald & Review, contributed to this story. 
---
Building Engineering Department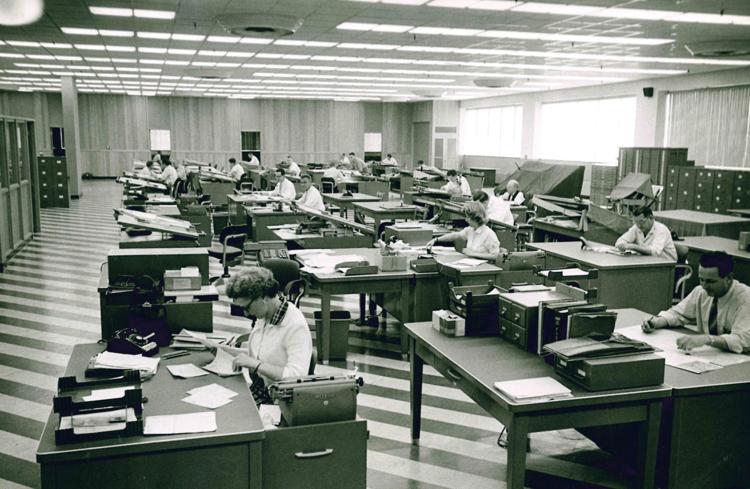 100 Years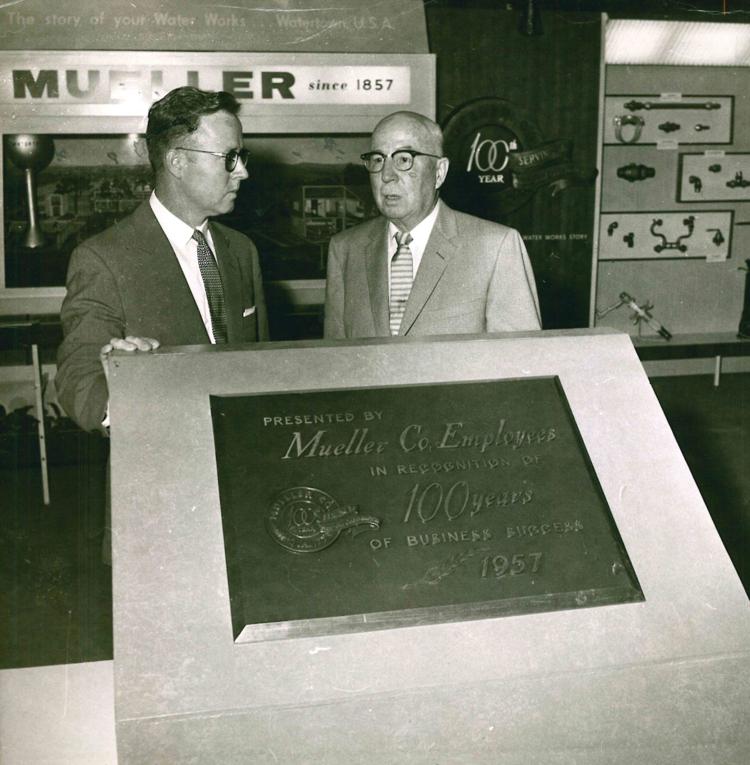 Whistle back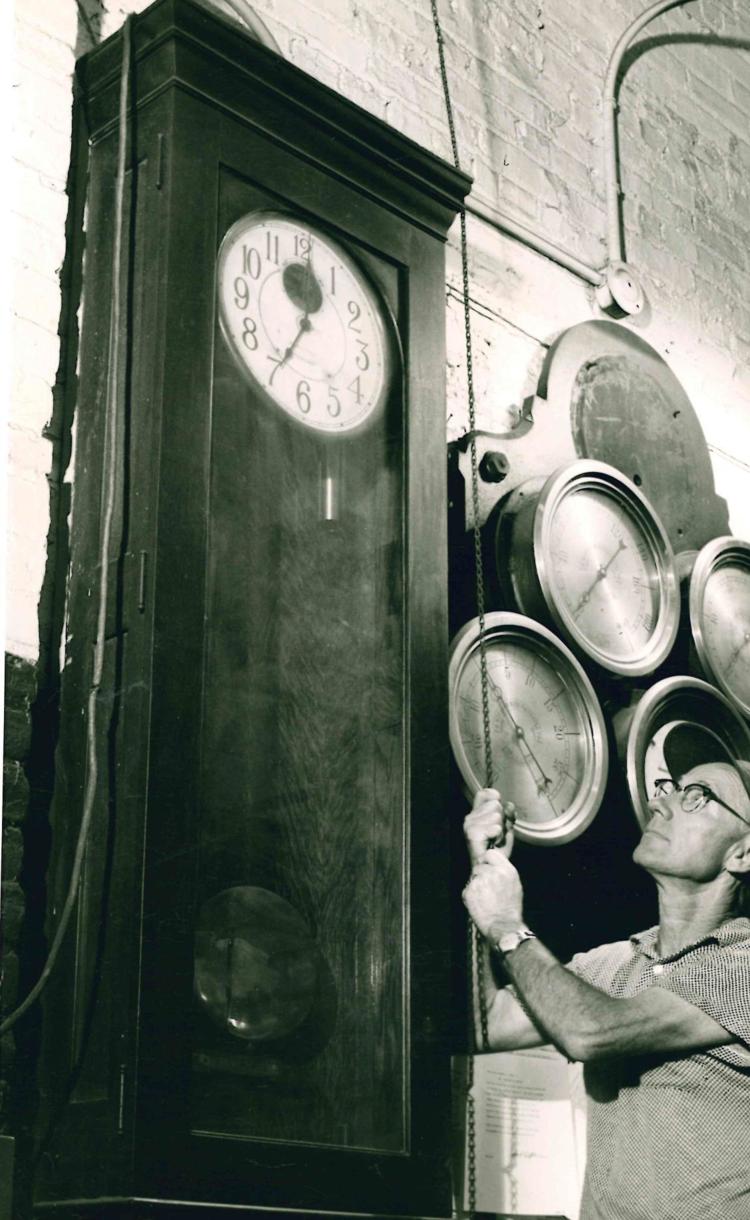 Rambo Assembles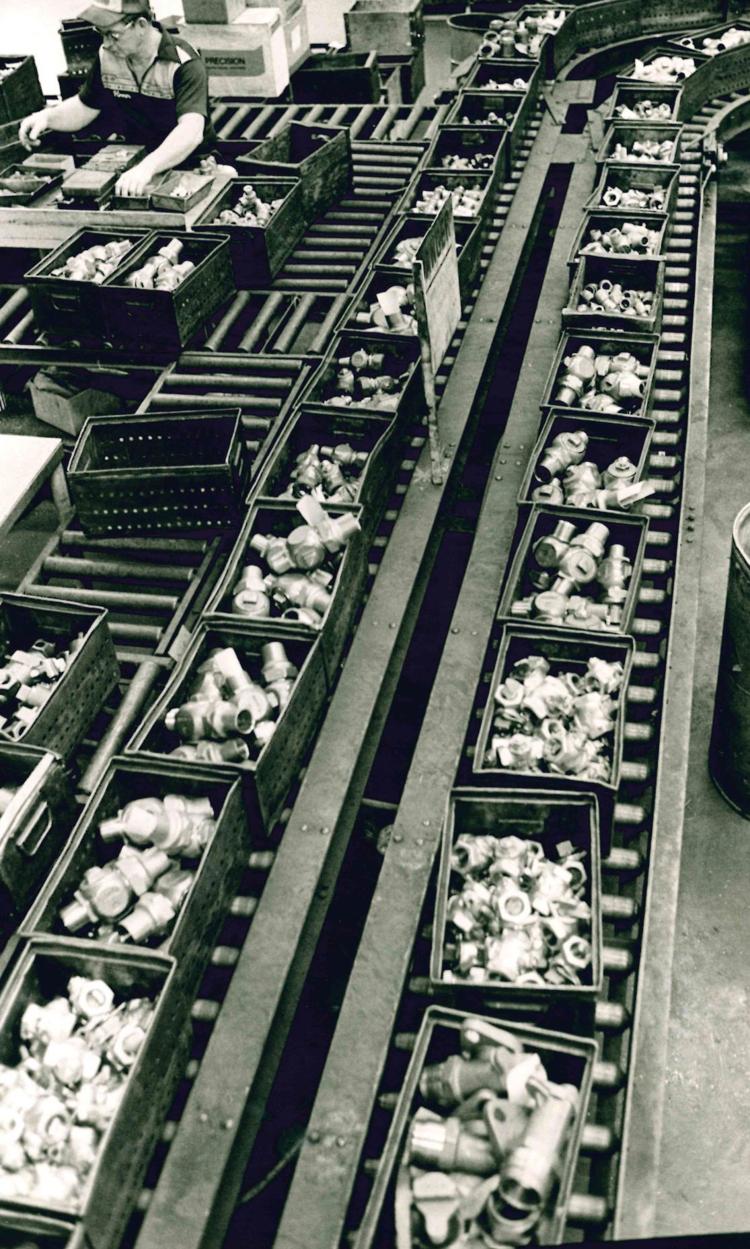 Tapping Machine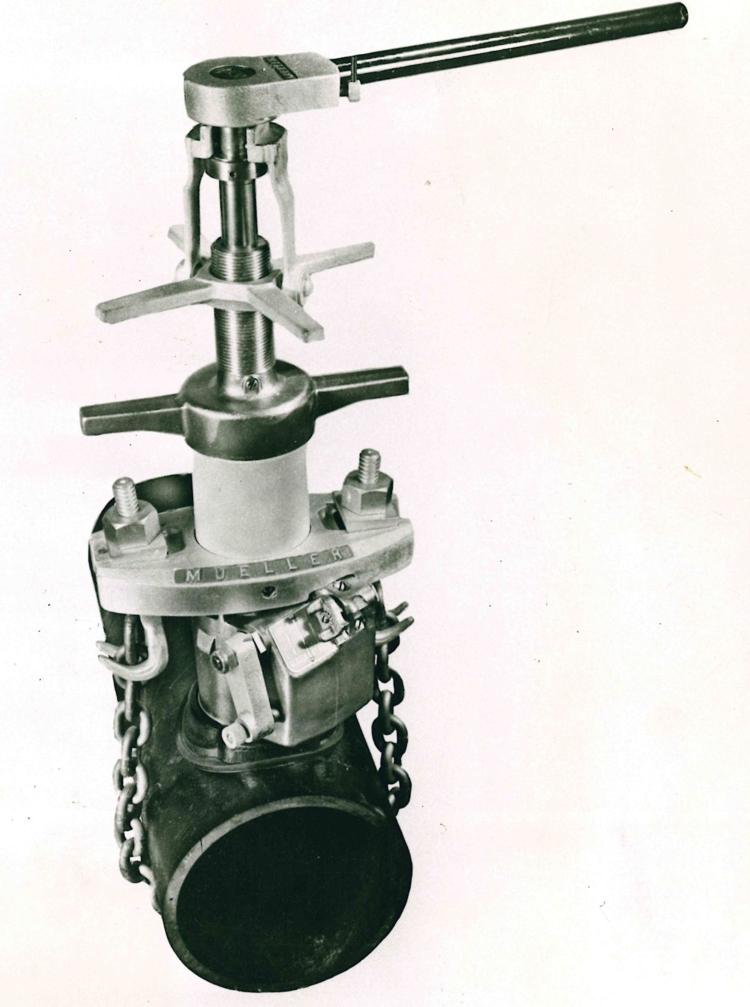 Company Picinic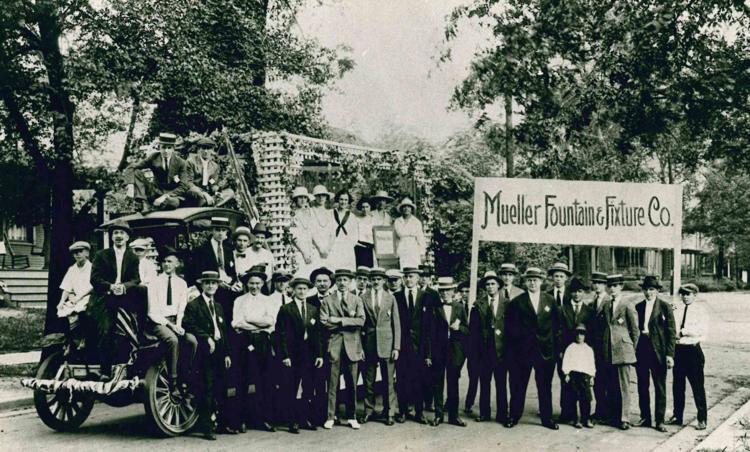 Company Truck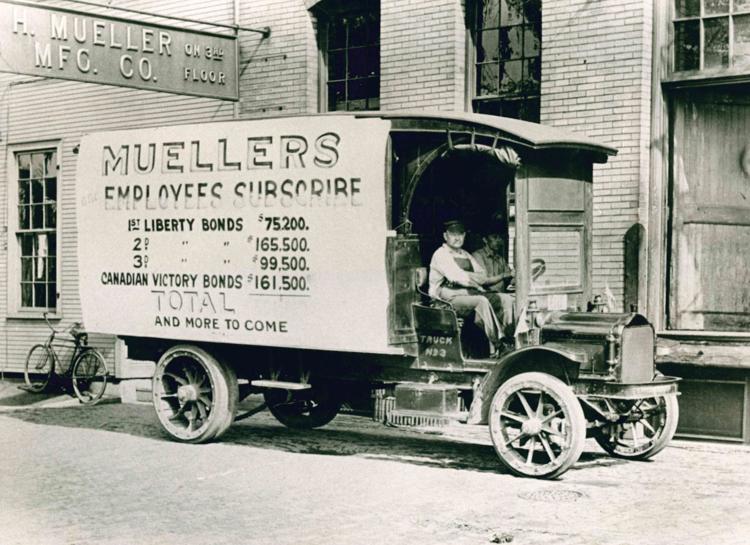 Amphitheater Picnic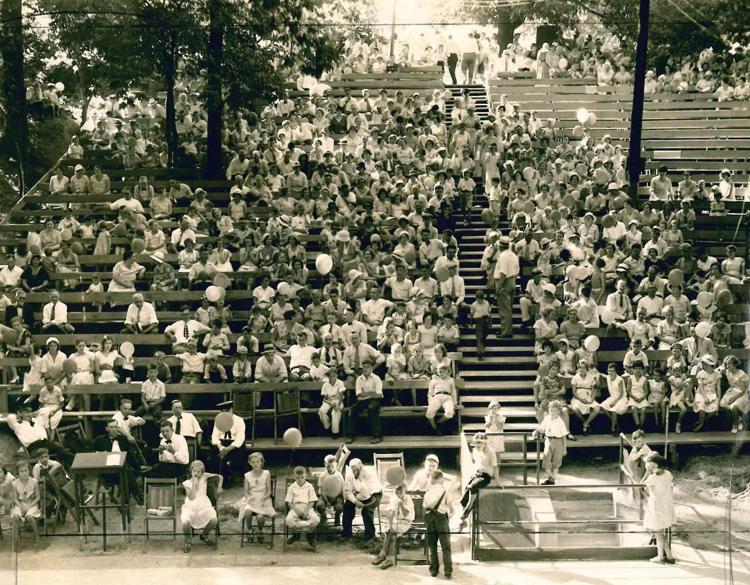 Marble Air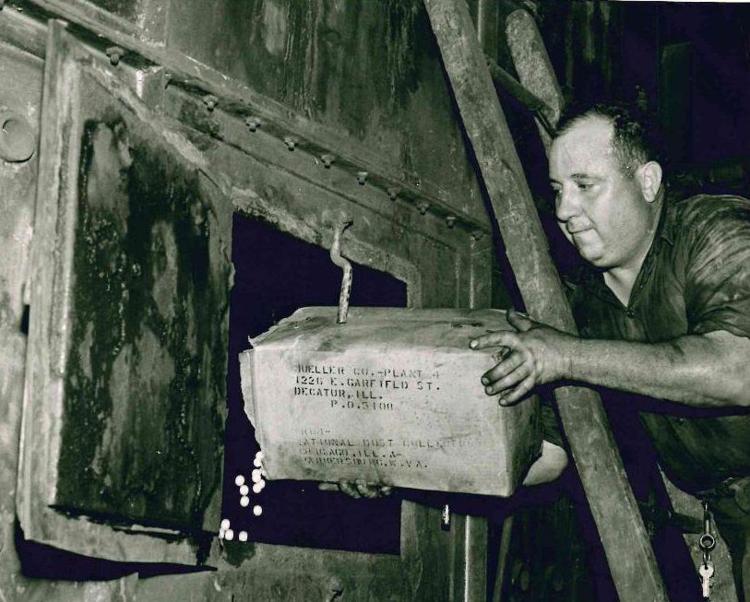 Mueller Company Christmas
Mueller Ball Team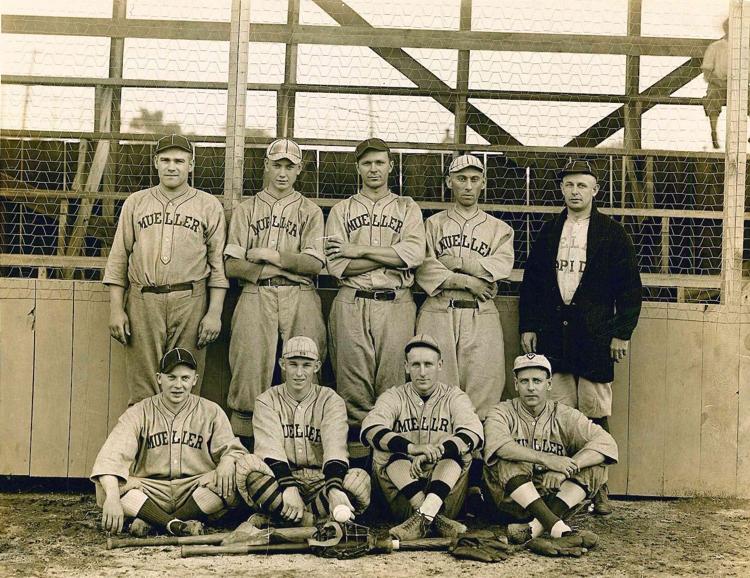 Horse Drawn Wagon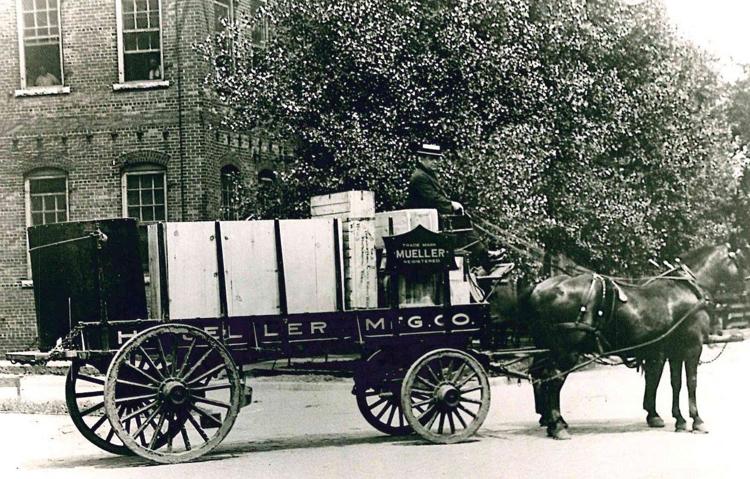 Molten Metal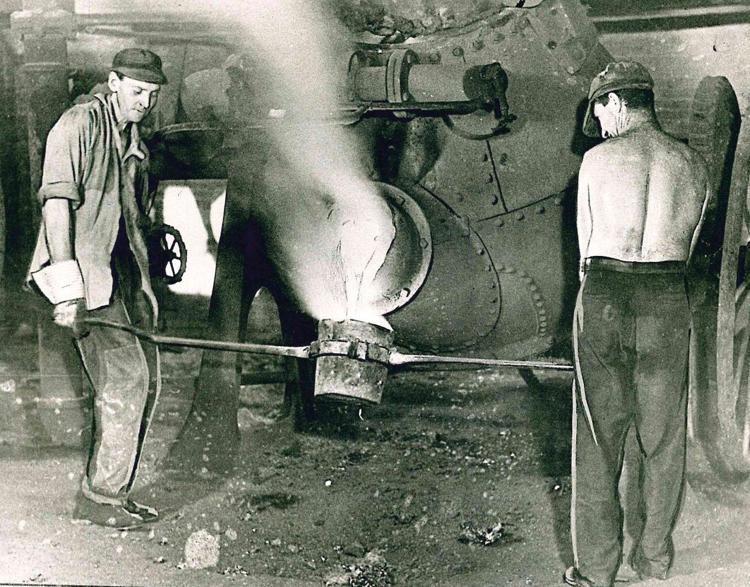 Manufacturing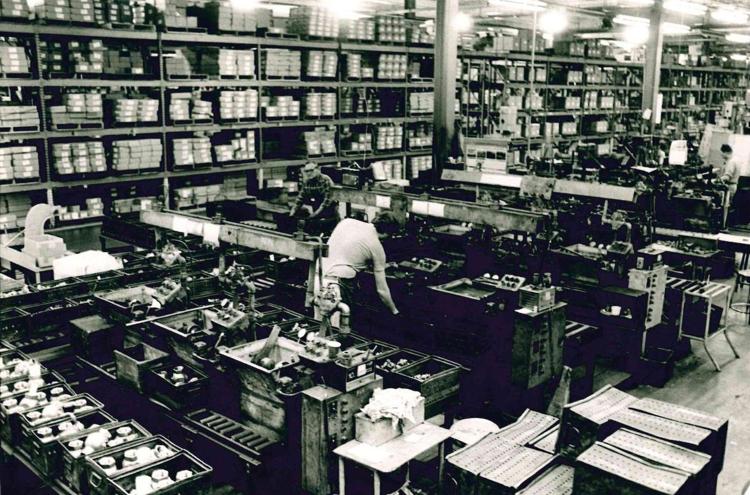 Smokestack

Building purchase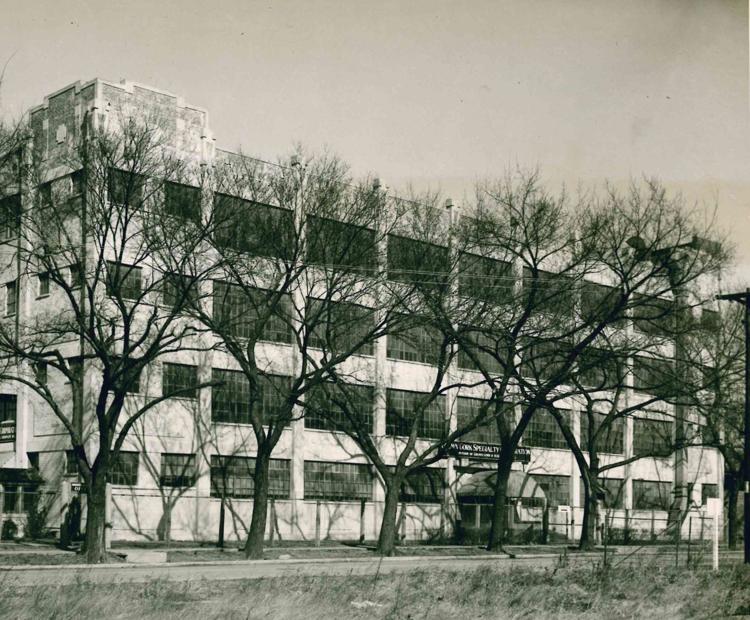 Mueller Co.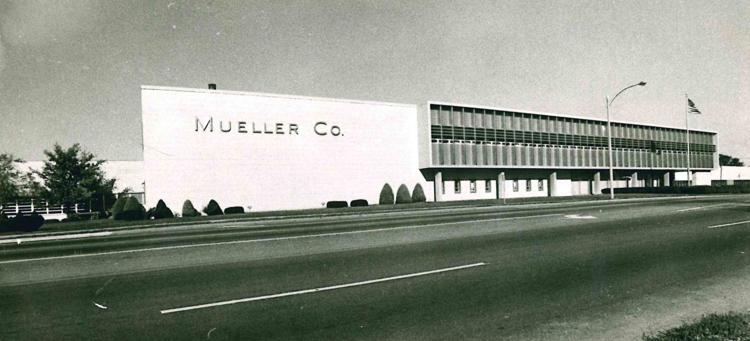 Building Mural

Mel Rubin's work.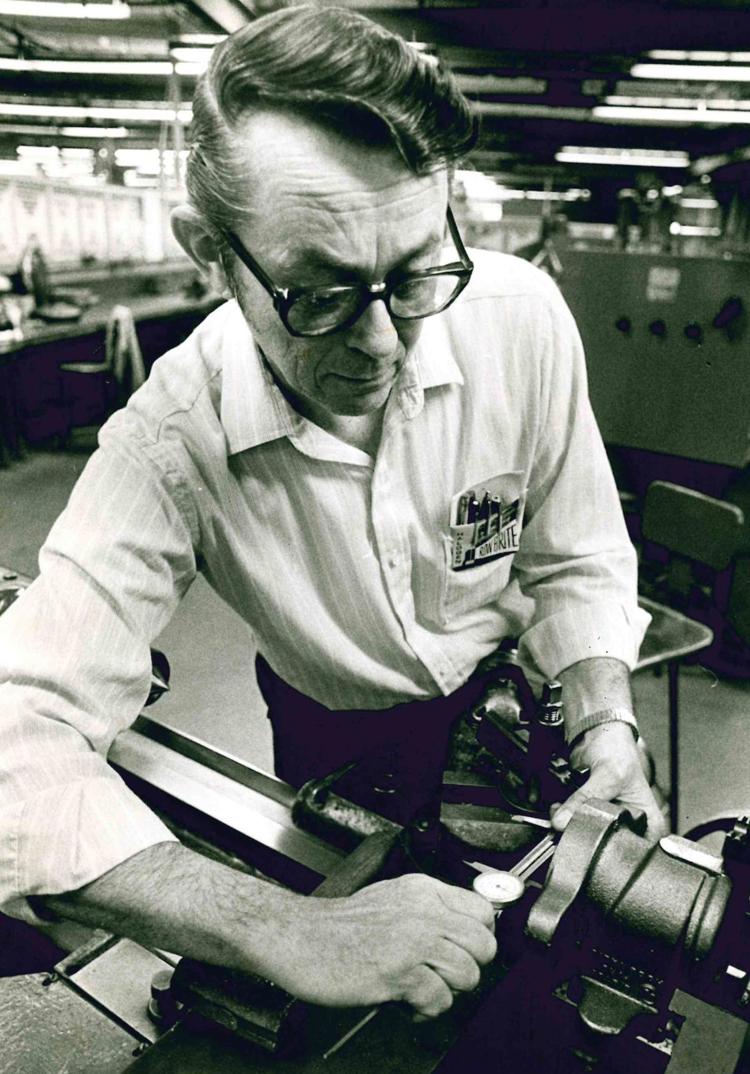 H. Mueller Manufacturing Co.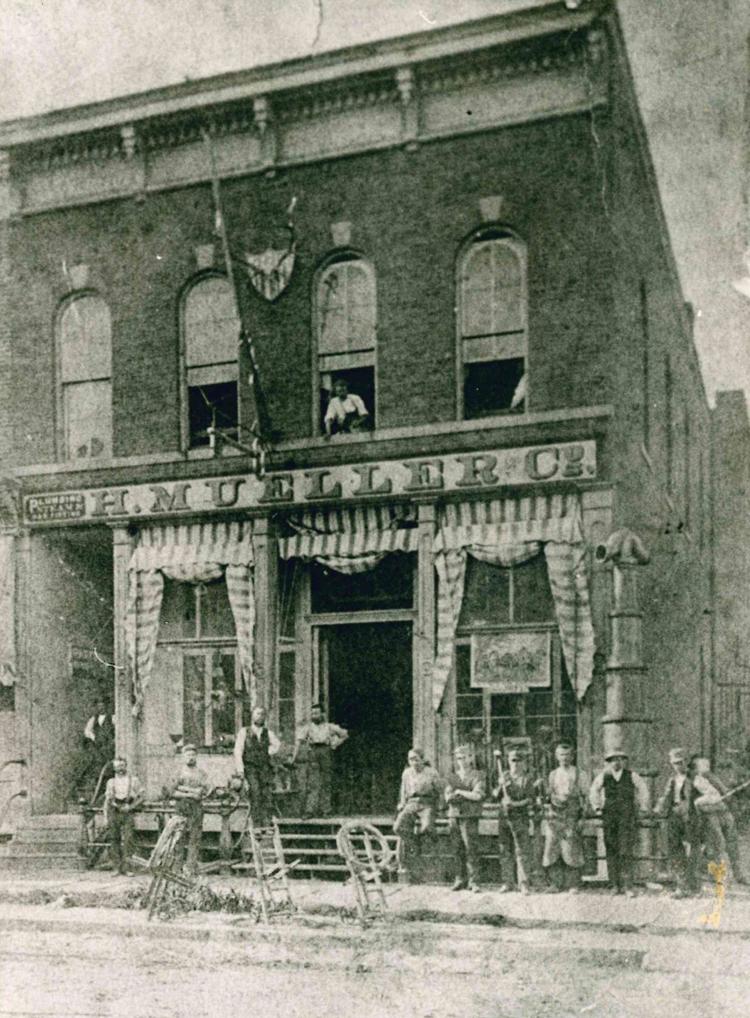 Hieronymus Mueller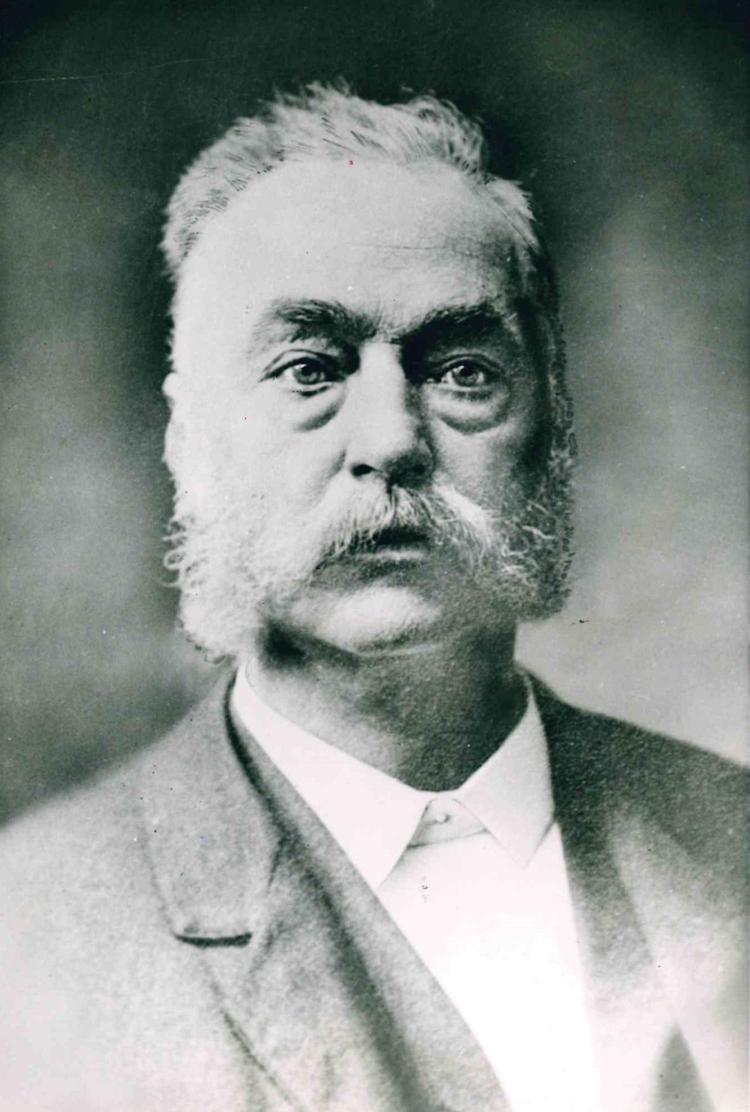 Contact Scott Perry at (217) 421-7976. Follow him on Twitter: @scottperry66
Get local news delivered to your inbox!
Subscribe to our Daily Headlines newsletter.