DECATUR — The life of Eva the red-tailed hawk was over in a flash.
The magnificent bird of prey died Dec. 16 after her Decatur owner Martin Hadley said her wing brushed the non-insulated wires of a transformer atop a wooden utility pole and the bird was fatally electrocuted.
Hadley is hoping some lasting good will arise, phoenix-like, from the story of his beloved hunting partner's demise. Hadley wants other falconers, who use their birds to find and take small game, to be mindful of the risks posed by transformers with bare wires. He plans to reach out to the Ameren Illinois electric utility and plead the case for stepping up efforts to insulate exposed transformer wires, a move he said that will save future Evas.
"Some transformer wires are insulated and I know, from what research I've done, that Ameren knows it's a problem, and they have spent some money on it," said Hadley, 61. "But there is still a long way to go."
Ameren spokeswoman Kelly Hendrickson told the Herald & Review that new transformers going up on poles today are insulated to safeguard birds and other wildlife. But she said a mass program to retrofit or replace all older models that use non-insulated wires would be a bridge too far in terms of expense: The utility has 43,700-square-mile service area, festooned with 1.3 million poles and tens of thousands of transformers and 1,500 substations.
She said Ameren Illinois has gone the extra mile at sensitive locations where raptors were especially at risk. Hendrickson said the utility worked with federal agencies and the Illinois Department of Natural Resources in 2012 to develop an "Avian Protection Plan" to safeguard birds.
"We actually found 150 different circuits in Illinois where raptors, basically eagles and ospreys, tend to nest, and we found 1,400 structures on those circuits (such as power poles) and we retrofitted those poles with protective equipment and other modifications."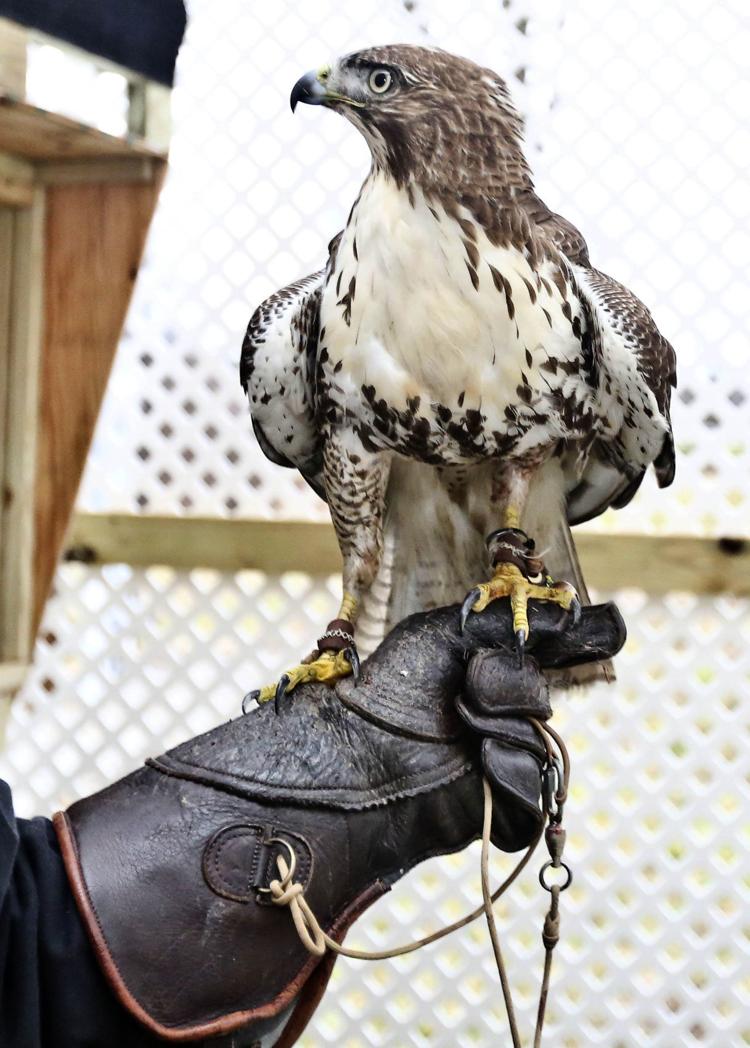 That still leaves Hadley staring at a transformer with bare wires not far from his home and some of his favored hunting grounds. He said training a bird for falconry takes years, and while the birds can never be considered pets, they form a bond with their owners that touches somewhere deep in the human psyche.
"It's a bond on another level, you know, something special," said Hadley.
A fellow Decatur falconer, Randy Tague, who is backing the call for Ameren to do what it can to insulate or replace older transformers, put the man-bird relationship this way: "They are still a wild bird and they are hunting naturally," said Tague, 56, a falconer for 10 years. "But they are allowing me to participate in their wild hunt, to let me into their lives, and that is just something amazing — and well-worth protecting."
Hendrickson said that, while not promising action in response to specific requests, falconers and others with concerns about utility equipment in a specific area were welcome to discuss them with the utility.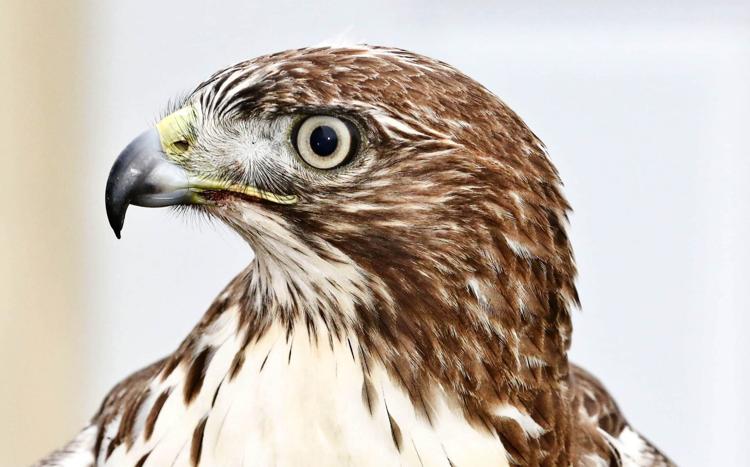 Nuzzo has been intimately involved in efforts to make power lines safer and has served as a consultant in work connected to a power industry group called the Avian Powerline Interaction Committee, which has developed standards for making power lines safer for birds and other wildlife.
Nuzzo also points out that federal law mandates that investor-owned utilities such as Ameren Illinois do what they can to provide "avian safe structures." He also pointed out that the utility has been a major corporate supporter of the raptor center's work, and Nuzzo said the company has proven its willingness to be a good corporate citizen.
He did note that electrical co-operatives, which supply power in many rural areas, are not required by federal law to achieve the same avian protection standards. But Nuzzo said co-op utilities he has worked with have proven themselves willing to safeguard wildlife around their infrastructure.
"It makes good business sense, good wildlife sense and it's also good customer relations," Nuzzo said.
The wildlife expert said that, looking at the amount of older infrastructure out there, a program to retrofit all of it with critter safety in mind just won't fly from a cost point of view. He recalled that in the 1990s falconers did agitate for laws mandating a retroactive fix because, back then, so many birds were dying in power line accidents.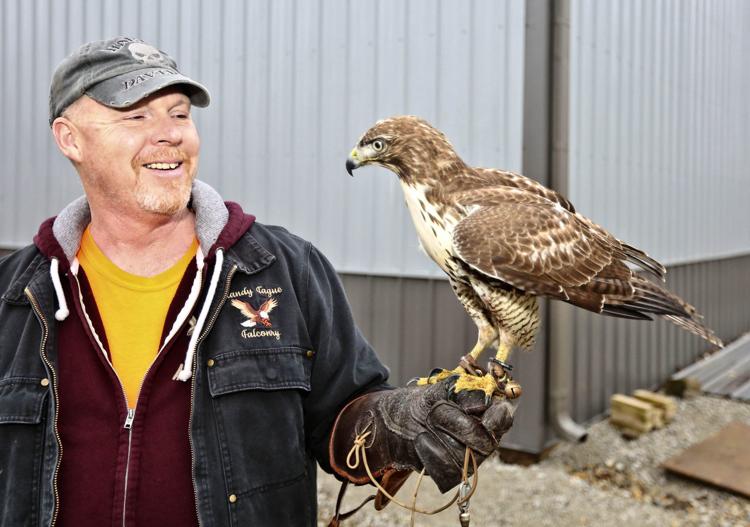 "But people eventually realized the cost of that retrofit, if it actually happened, would have put our power bills at $9,000 a month or something crazy," said Nuzzo. "It was unrealistic."
Now, with the improvements that have been made and the safeguards built into new equipment like transformers, Nuzzo said bird electrocution deaths and injuries seen at the raptor venter are relatively rare. He said the most common reason for raptor and other bird deaths and injuries these days is something as common as power lines but much harder to safeguard: windows.
"Collisions with windows on buildings cause so much damage it's unbelievable," Nuzzo said. "People now get upset about things like wind farms, but windows have been killing birds for years, and nobody cares."
---
Illinois Raptor Center assists in Osprey re-introduction
PHOTOS: Illinois Raptor Center assists in Osprey re-introduction