DECATUR PUBLIC SAFETY
'A lasting impact': Decatur stabbing victim remembered as joyful, kindhearted
DECATUR — Those who knew Cody Drew lit candles and mourned the loss of the 24-year-old they remembered Tuesday as loving, kind, and full of promise and future plans.
But they also came together to celebrate the memory of his infectious smile, happy demeanor and deep faith.
Drew died at Decatur Memorial Hospital early Friday after police say he was stabbed multiple times near West Main Street and South Oakland Avenue. Ray M. James, 48, has been arrested in the case.
The same intersection became the site on Tuesday for the vigil, which drew more than 100 people. Gathered around a curbside memorial with candles and chalk messages, speakers focused on the positive energy they said he generated in life.
"Fear and anger are emotions that we are going to process through all of this, but those aren't the ones that we're gonna hold onto," said Michael Longbons, 26, who described Drew as his cousin and best friend.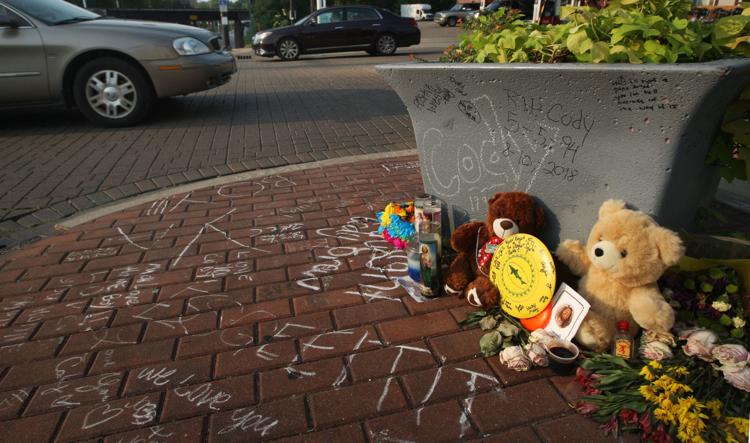 "The only way to deal with the situation ... is to take Cody's spirit and live it, to take his love and his joy and spread it.
"Radiate like Cody radiated, and let go of the bad."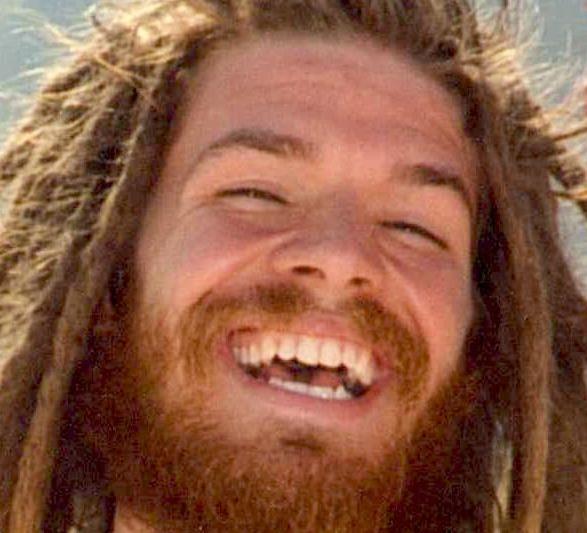 The vigil was organized by Old King's Orchard Community Center and Kayley Eades, a friend of Drew's whose father works at the center. Alida Graham, board president, said the center is affiliated with a group called Decatur Defenders dedicated to stopping violence in the community.
Police have said that James stabbed Drew late Thursday night after Drew refused a demand to share winnings from a video gambling machine. James, in custody at the Macon County Jail in lieu of posting $5 million bond, faces preliminary murder charges. Preliminary charges are subject to review by the Macon County State's Attorney's Office.
Dalton Heathcock, 28, said he was with Drew on Thursday night both before and after the stabbing took place. The two worked together at the Blue Spoon, a popular breakfast restaurant on South Oakland Avenue, and were close, he said.
"Cody only knew love, and that was it," Heathcock said. "The only thing he believed was love."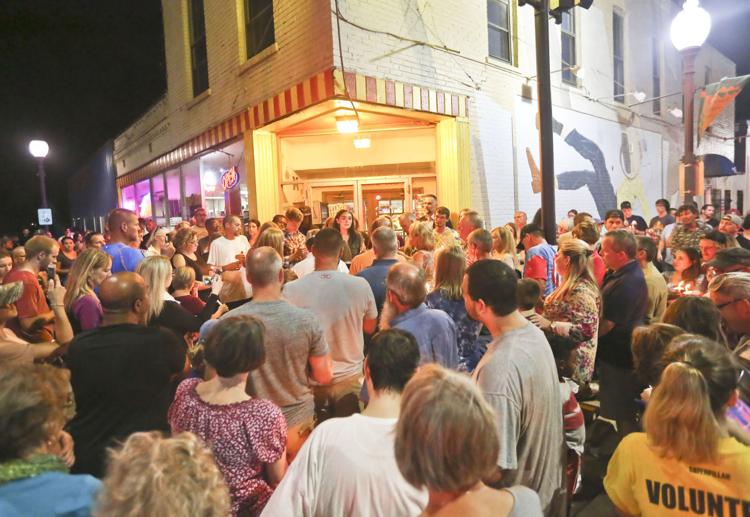 Recalling his friend's cheerful nature, Heathcock asked everyone present to join him in yelling one of Drew's customary greetings: "What's good?!"
Weaving through the memories, from those who knew Drew as a child to those he served at Blue Spoon, was a common thread: his smile, his laughter, his joy.
He was a "beautiful, contagious soul," said his friend, Mary Taylor, who had known Drew since they were kids hanging out at the former Skateland.
Eades said he was always welcoming and genuine, "a blessing to everyone who had the pleasure of meeting him."
The Rev. Mark Cooper, lead pastor at Life Foursquare Church, which Drew had attended along with some family members, said Drew "never met someone he didn't like." He was smart, energetic, adventurous and full of love, Cooper said.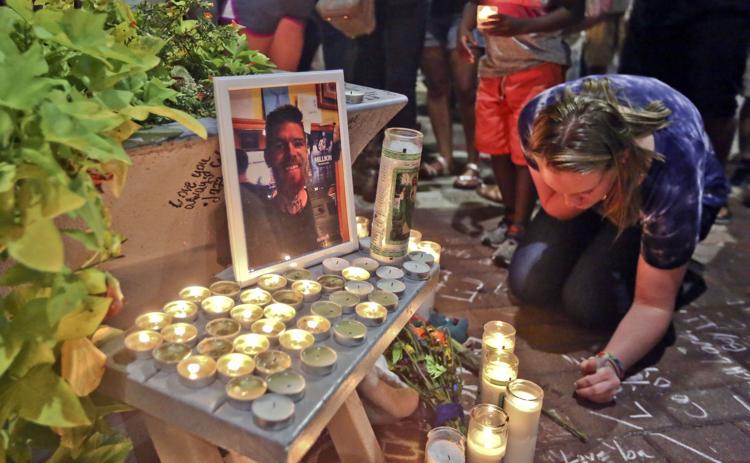 But Cooper encouraged those present to remember that Drew was also driven by love and faith.
"To emulate the good qualities and characteristics of Cody is a right thing to do," he said, "but to not lose the point of what Cody loved and what Cody loved was his family, he loved his friends and he loved the Lord."
Drew's girlfriend, Madison Stoedter, said she and Drew shared an experience several months earlier that had changed both of their lives and sent them back to church. 
The two had attended a concert in Champaign and then gone to a thrift shop the next day when they were approached by a homeless man, she said.
The man told them he was an angel sent by God to warn them about their lifestyle, and he spoke about issues that Stoedter said were deeply personal to Drew. Things, he told her later, that no one knew.
The man took their hands, and they felt a vibration, she said. He told them to give their lives to God. They took it to heart.
After that, Drew began to change — spend more time with his family, talk about different subjects, return to church, said Stoedter, 19.
"I think God knew that Cody needed to give his life back to God," she said. "He always had God inside of him, but he needed shaken by the shoulders a little bit, and God shook him by the shoulders."
As important as God was to Drew, she said, "it's also important to know how important Cody was to God."
Speaking after the vigil, Cooper said he had noticed a change in recent months and the two had talked about how God was working in Drew's life. 
Speaking to those assembled Tuesday night, Cooper issued a challenge: live in a way that honors Drew's memory and his faith.
"You're here because you don't wanna see Cody's memory fade. You don't wanna see his life not having a lasting impact," Cooper told the crowd, raising his voice over the noise of passing cars.
"If he were here he'd say, 'I want my life to have a lasting impact on each of you.'
"Now you are responsible for that.
"What are you going to do with it?"
Contact Allison Petty at (217) 421-6986. Follow her on Twitter: @allison0512