DECATUR — Some may say the Spurlocks were raised with the Oxford House building.
Frank Spurlock and wife Pam were married June 3, 1972. Six years later they made their permanent home at the brand new Oxford House Apartments on Monroe Street.
"We moved in (on) Veterans Day of 1978," Frank Spurlock said.
Forty years later, the couple are a staple in the apartment complex.
"But a lot people didn't think we would make it," Pam Spurlock said. "They had their doubts. We were just kids."
Frank was 21 years old when they were married. Pam was 23. They met in Chicago while attending a vocational rehabilitation training center. Both were both born blind.
During a 40th anniversary party Friday afternoon, the couple told stories about their experiences, complete with exact dates.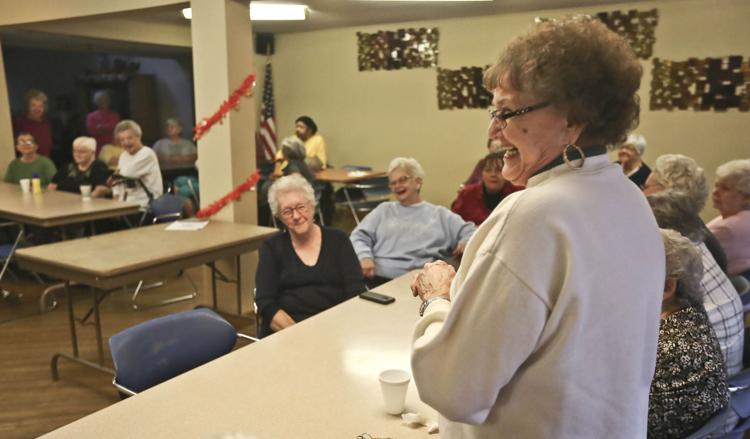 "But who could argue with them?" said David Coy, Oxford House service coordinator. "None of us were here, so we just have to accept and believe that they have it correct."
The Spurlocks arrived in Decatur on the advice of a family member. Their first apartment was on West William Street. They also lived in Longview Apartments and back to West Williams St. "We were living in a place that was waiting to be condemned," Pam said.
They learned about Oxford House while it was being built. The apartment building provides housing for seniors and those with disabilities.
"We needed a nice place to live," Frank Spurlock said.
"They didn't have furnace troubles or roaches," Pam Spurlock said about their new place.
The Spurlocks have lived in the same apartment ever since. "And we still love it here," Frank said.
The staff and other residents feel the same about the Spurlocks.
"I don't think the Oxford House would be what it is without Frank and Pam," said Angie Hendren, the community manager.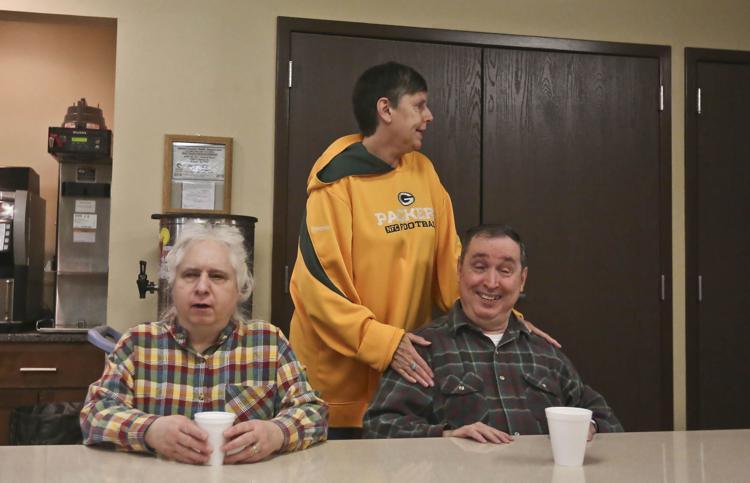 The couple lived in the apartment before cable or a pop machine were installed, although they did have access to a pay phone.
The Spurlocks recognize people they have met through voice recognition and sounds. "In the summertime, I run around here in flip-flops," said resident Cindy Long. "I don't have to say a word. He just says, 'Hi, daughter,' " which is Frank's nickname for Long. 
The Spurlocks have found a comfort living in Oxford House. One of Pam's favorite pastimes is cooking. Frank is the entertainer, having performed in a kitchen band and singing groups.
Deborah Rohde, Oxford House service coordinator, said the couple does not ask for much help from the staff. "Maybe, 'Can you read this for me?' " she said. "They are very independent."
Because the couple were younger than the other residents when they first arrived at Oxford House, they often felt they didn't belong.
"We were told we were too young to live here," Frank said.
"Go to an apartment building where there are some young people," Pam remembers being told.
The couple explained to the argumentative tenants that the law allows people with disabilities such as theirs to live at Oxford House. "And we are still here," Frank said.
"No one tells you you're too young now, do they?" Coy said.