DECATUR — The cheering from inside the large, factory-like room in St. Paul's Lutheran Church was reminiscent of a college football crowd, though these volunteers had a more serious purpose on this day.
Inside the room at the church on the city's north side, 180 enthusiastic college-age Archer Daniels Midland Co. interns on Thursday were helping pack 55,000 meals for families in need as part of Feed My Starving Children. As they look ahead to a summer of hands-on learning with ADM, they began with service.
"Who else can say they got to be a part of putting together meals for families during their internship orientation?" said Claire Marquardt, a Michigan State University student.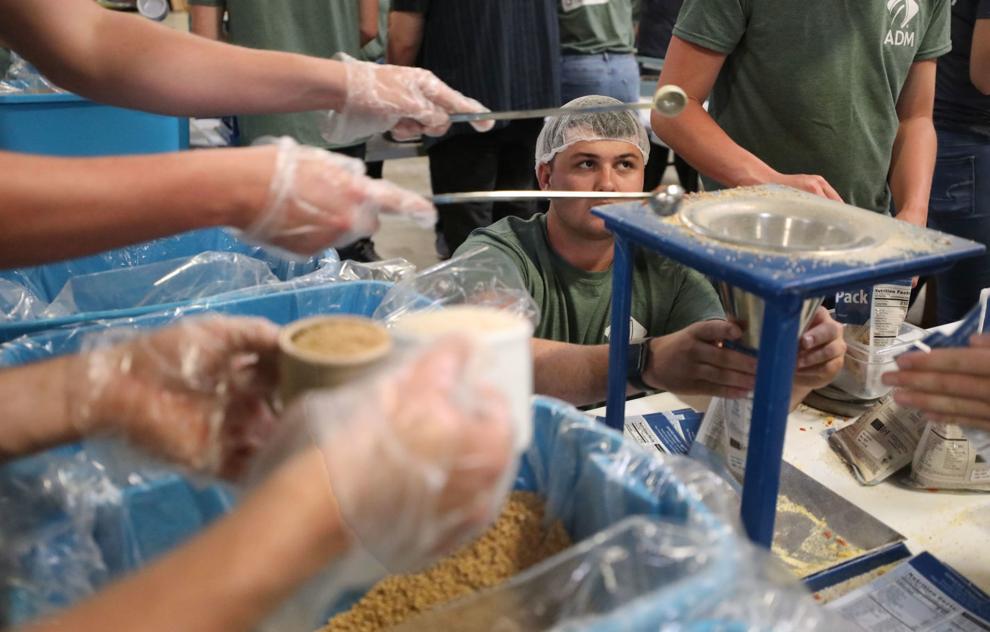 Feed My Starving Children, a Christian nonprofit organization based in Minnesota, is dedicated to providing nutritious meals to children worldwide. The nonprofit hosts MobilePacking events worldwide like the one at St. Paul's, and last year, more than 1.3 million volunteers packed about 365 million meals.
This is the second year ADM and Feed My Children hosted the MobilePacking event as the exit celebration after an orientation week for ADM interns. ADM and Feed My Starving Children have partnered on several packing events over the years.
Joel Howells, Feed My Starving Children supply chain director, said about 300 MobilePacking events happen across the country every year, and this particular event with ADM is unique because the company is a key supplier for the nonprofit.
"ADM has continued to support us over the last seven years," Howells said. "As a corporation, supporting with their resources, time and money is such a huge help for FMSC."
The nonprofit first hosted the volunteer opportunity with ADM in 2013. Brit Walker, business manager of ADM's soy protein division, said the packing event is special because the company supplies one of the main ingredients in the meal that will be distributed to children in 70 countries worldwide.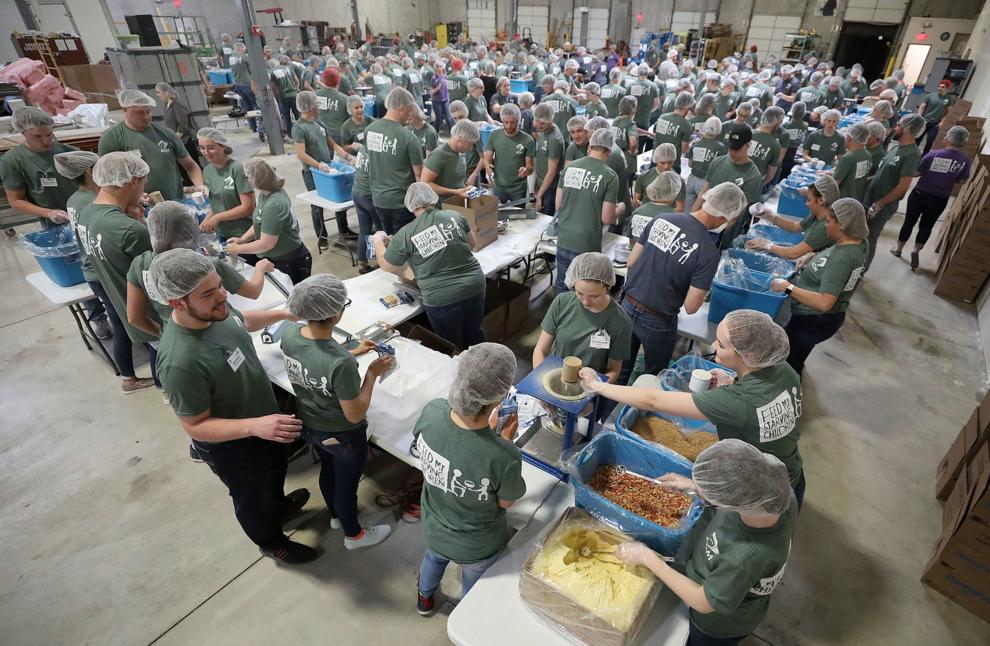 The interns assemble what are called "manna packs" which contain four ingredients: textured vegetable protein, dehydrated vegetables, rice and vitamin mineral mix. Walker said each pack feeds five people.
Some of the soybeans grown in Illinois come into the ADM facilities at 4666 E. Faries Parkway in Decatur. The product is then turned into soy flour, Walker said, and shipped to ADM's Bushnell, Illinois, branch where it is turned into textured vegetable protein.
The students are separated into groups with designated tables where they put together the meals in an assembly line. Each student has a role to fill, whether scooping and measuring ingredients or sealing the bag when it is ready. 
AJ Pittman, a senior at Murray State University, served as a "runner" and was expected to replenish the tables with large bins of ingredients. 
Pittman will complete his second internship with ADM this summer in the milling safety department in Mount Vernon, Indiana. He said he looked forward to the volunteer event after participating last year.
"I think it's awesome that we get to help a great cause and have fun while doing it," Pittman said. 
PHOTOS: ADM colleagues and interns pack 55,000 meals for Feed My Starving Children
ADM volunteer event 1 5.23.19.jpg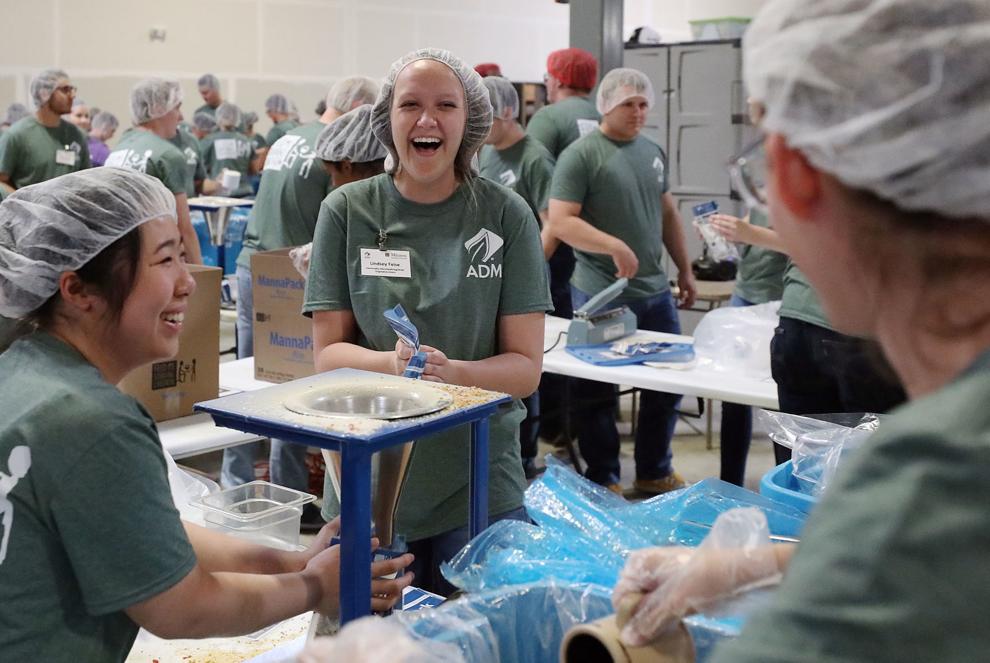 Okafor_O 5.23.19.jpg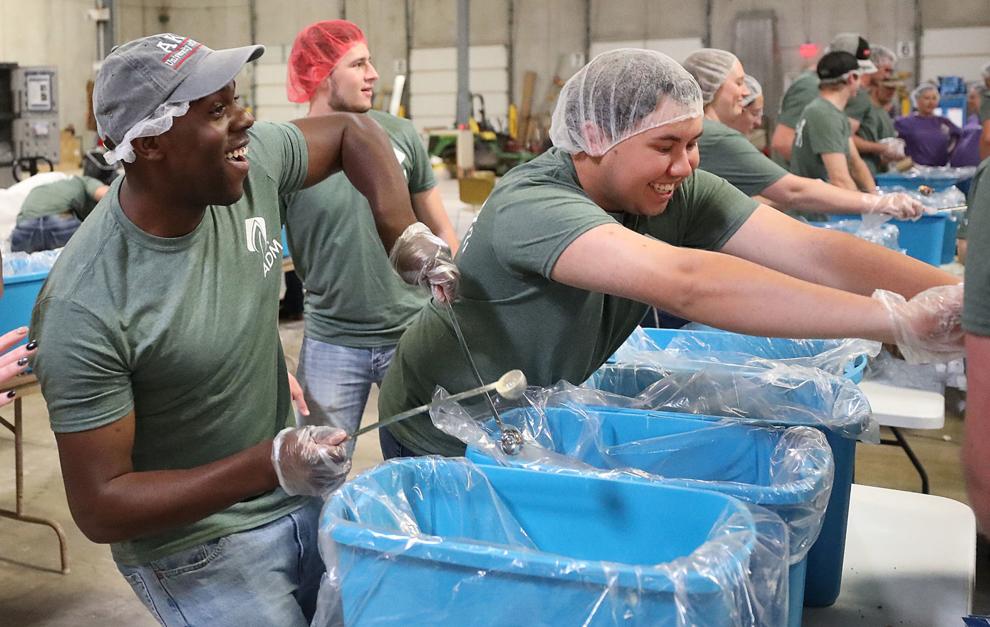 Moore_Caleb 5.23.19.jpg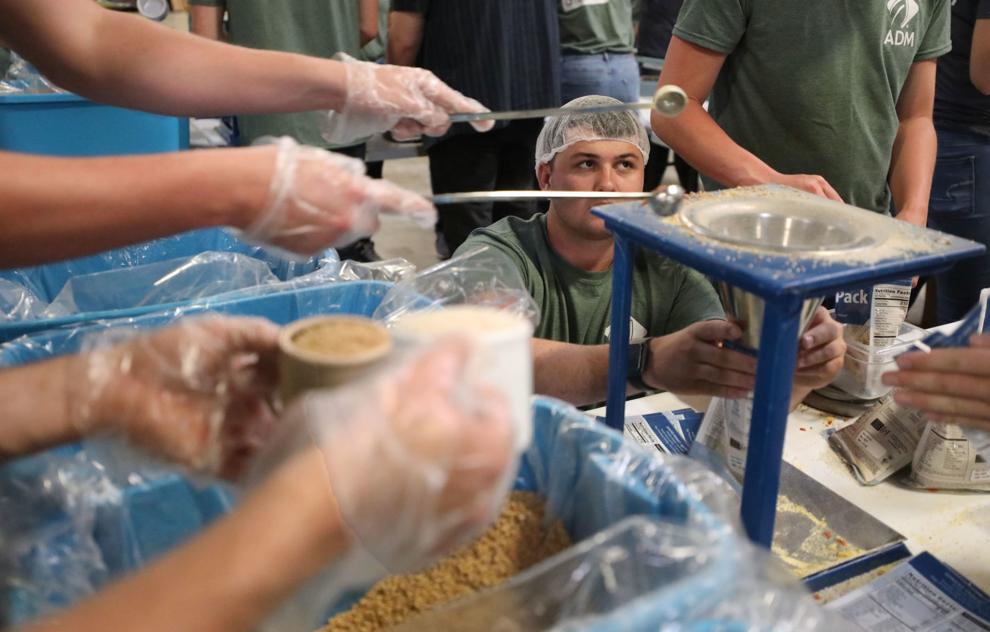 ADM Interns 5.23.19.jpg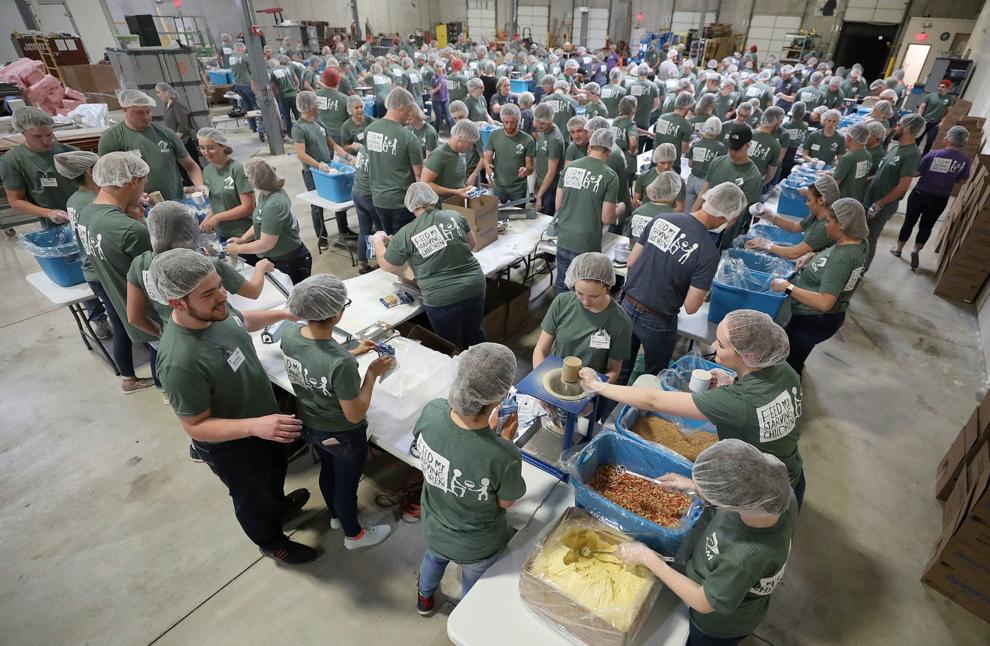 ADM volunteer event 2 5.23.19.jpg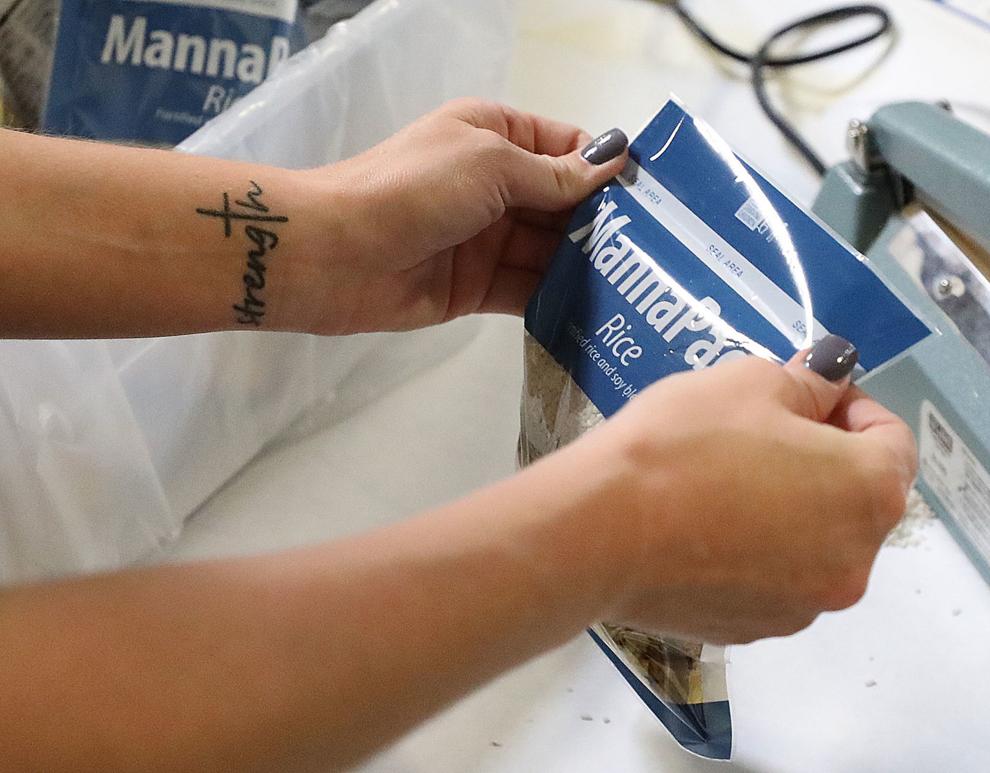 ADM volunteer event 3 5.23.19.jpg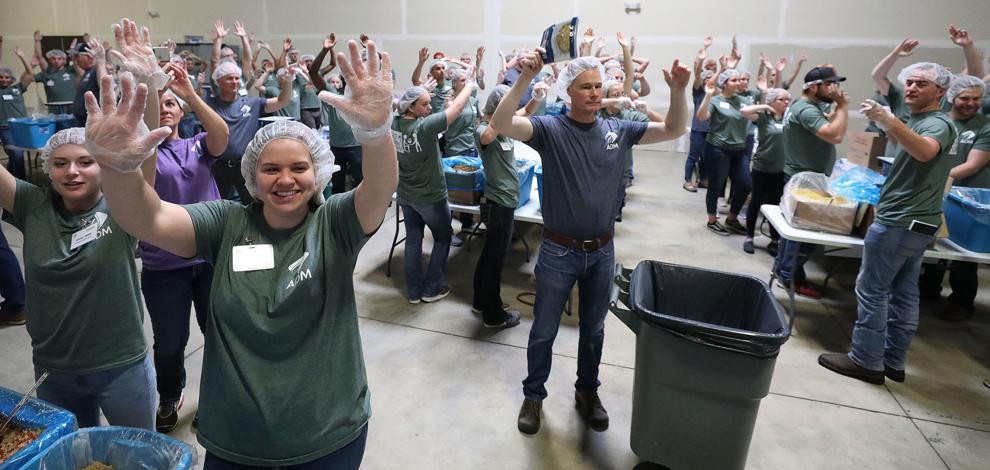 ADM volunteer event 4 5.23.19.jpg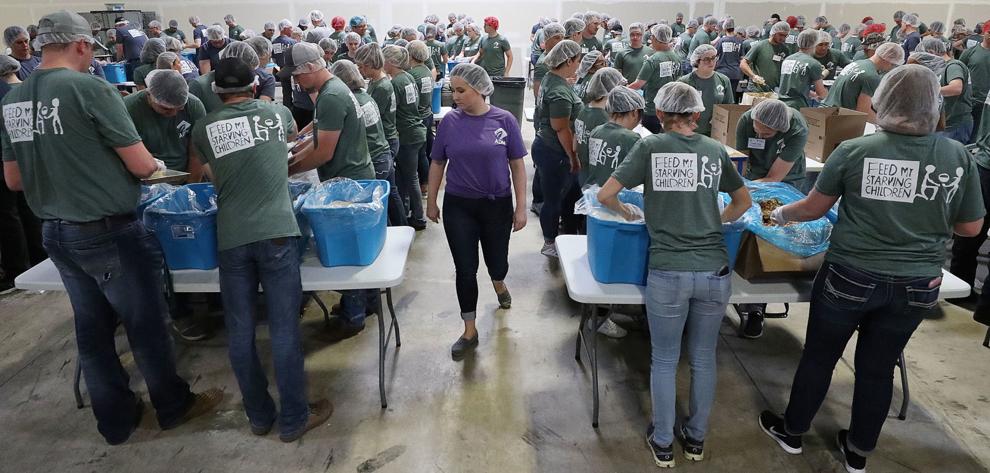 ADM volunteer event 5 5.23.19.jpg
ADM volunteer event 6 5.23.19.jpg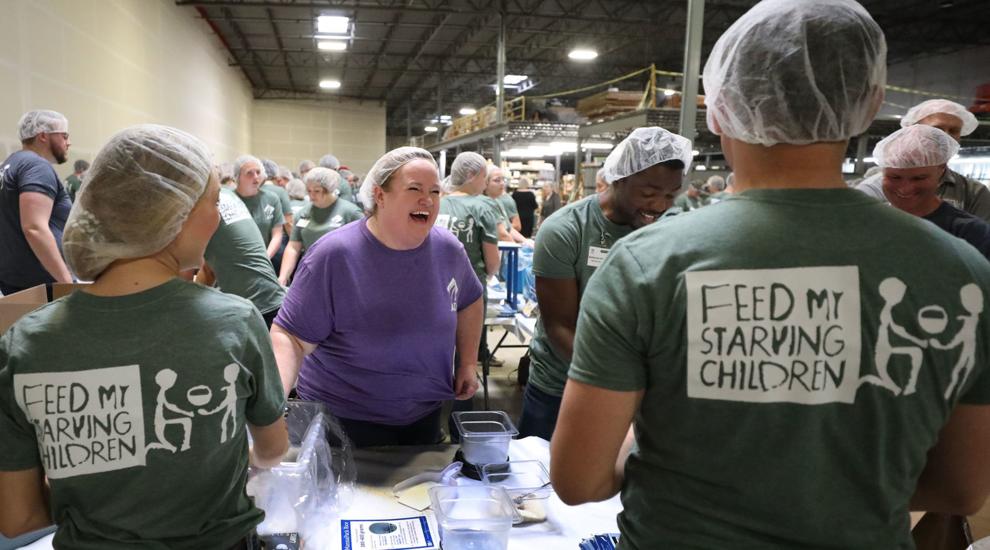 ADM volunteer event 7 5.23.19.jpg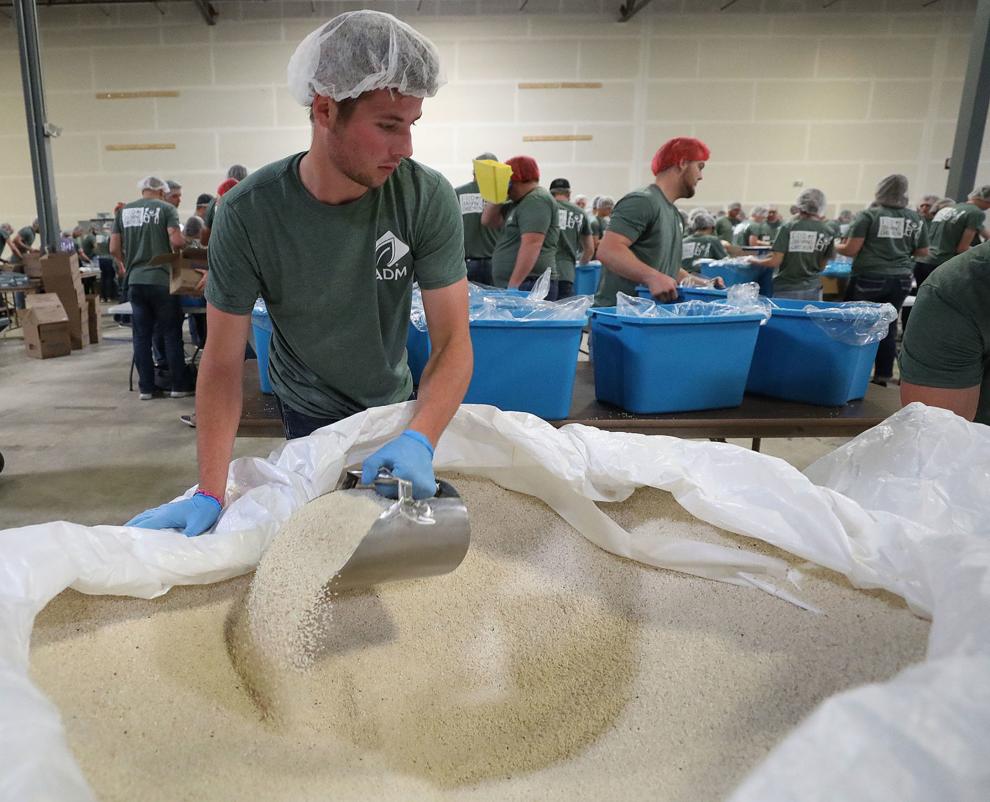 ADM volunteer event 8 5.23.19.jpg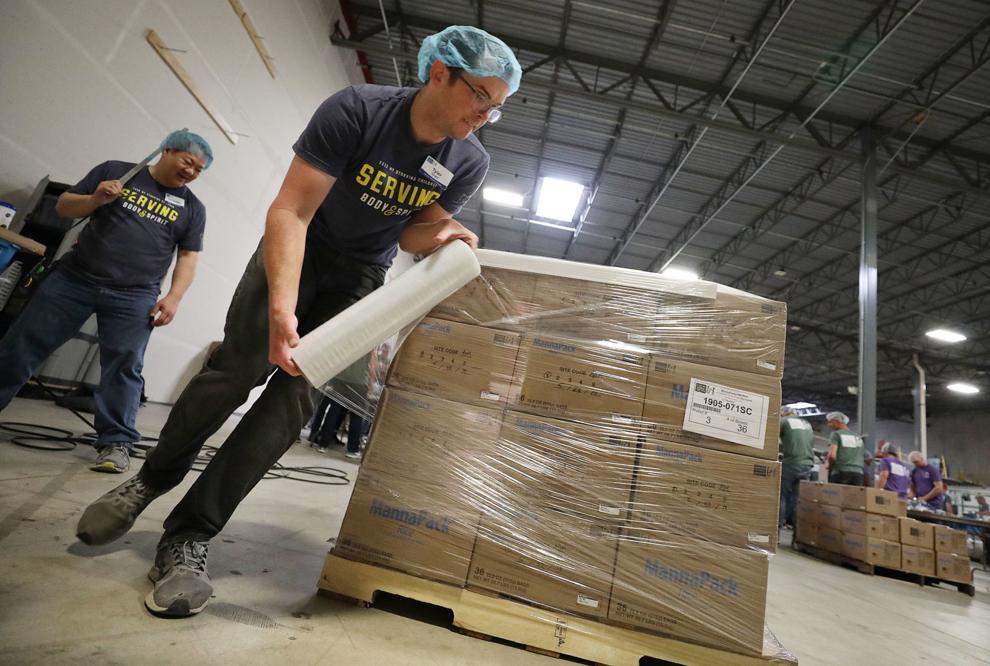 ADM volunteer event 9 5.23.19.jpg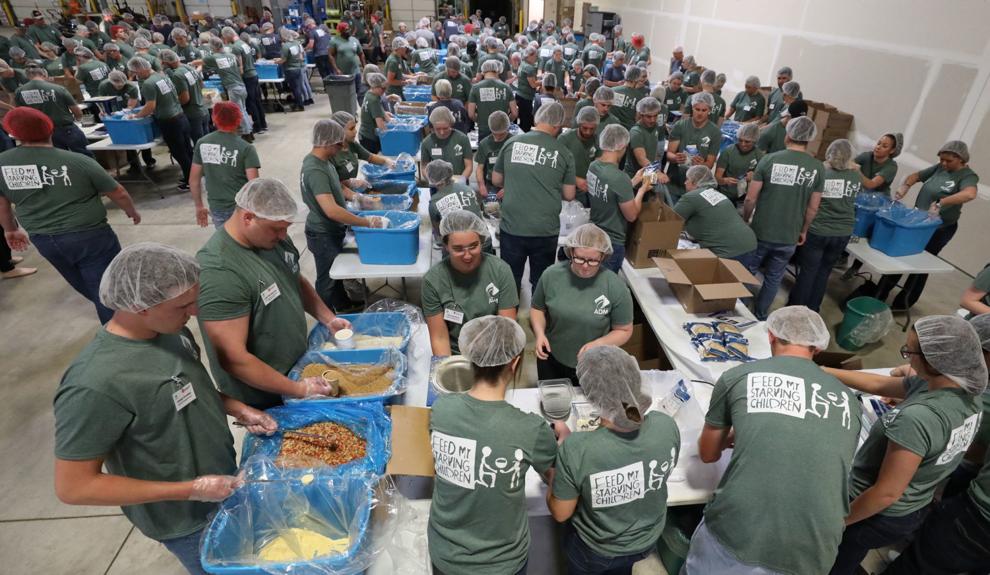 ADM volunteer event 10 5.23.19.jpg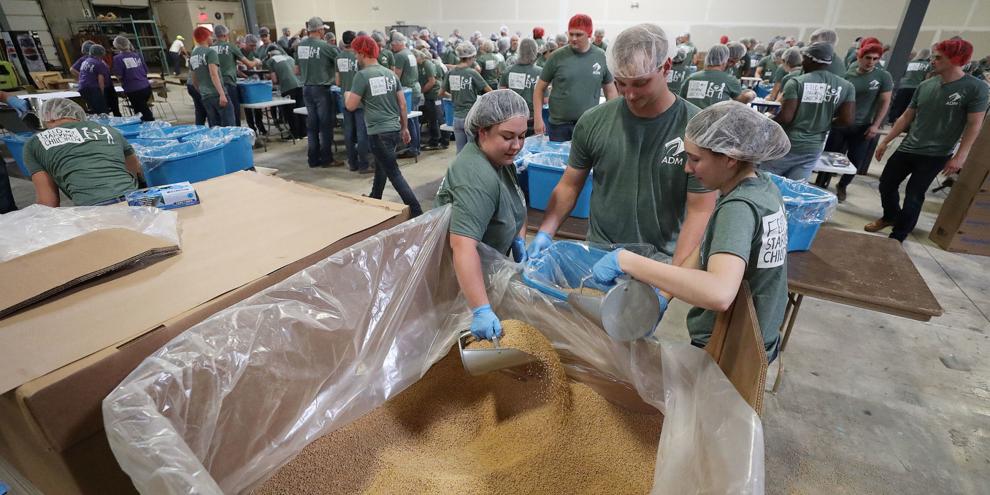 ADM volunteer event 11 5.23.19.jpg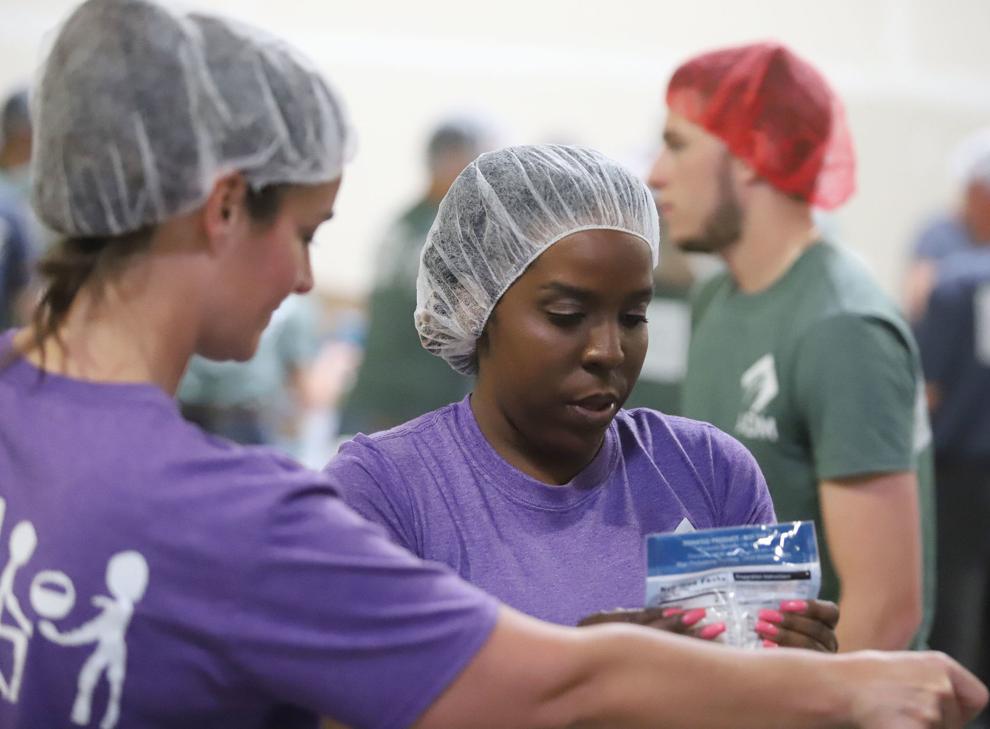 ADM volunteer event 12 5.23.19.jpg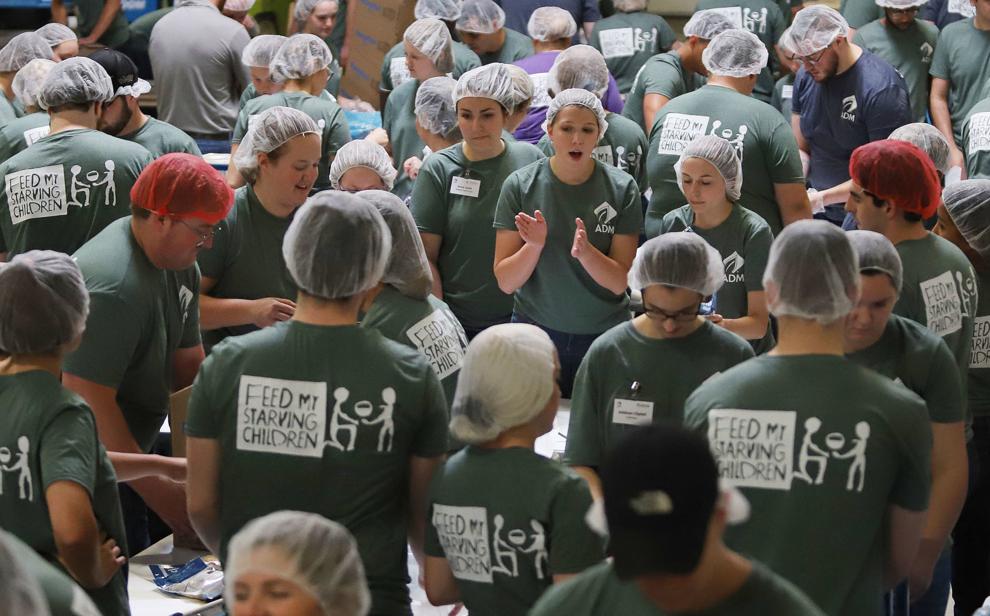 ADM volunteer event 13 5.23.19.jpg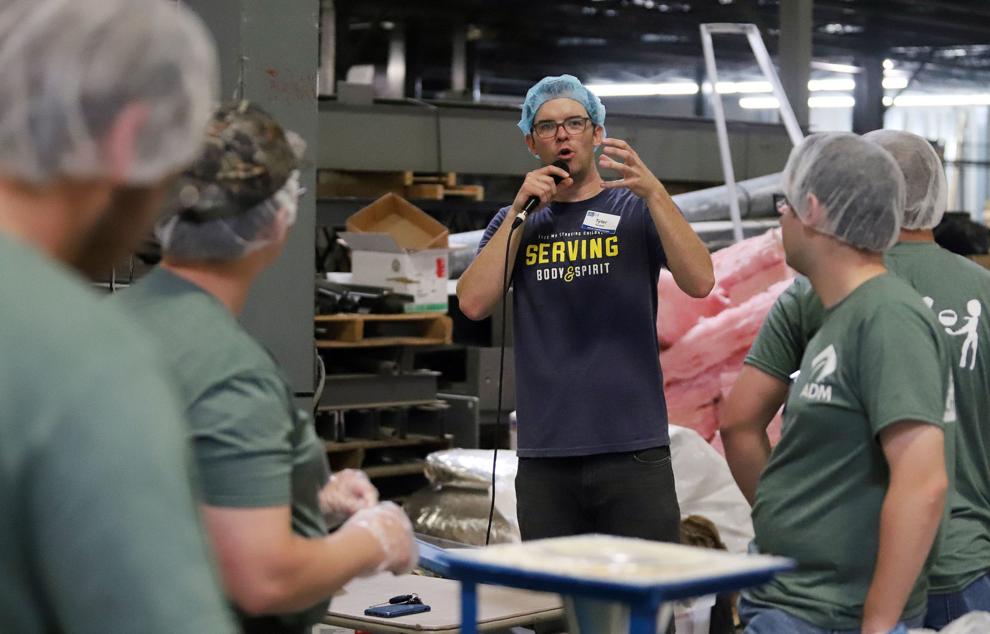 ADM volunteer event 14 5.23.19.jpg
ADM volunteer event 15 5.23.19.jpg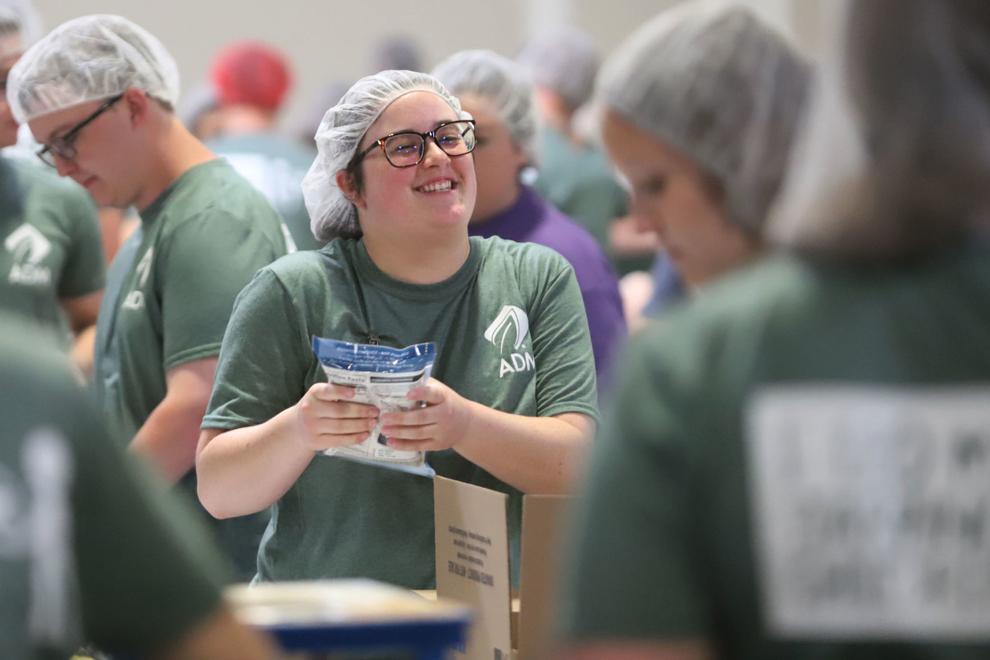 ADM volunteer event 16 5.23.19.jpg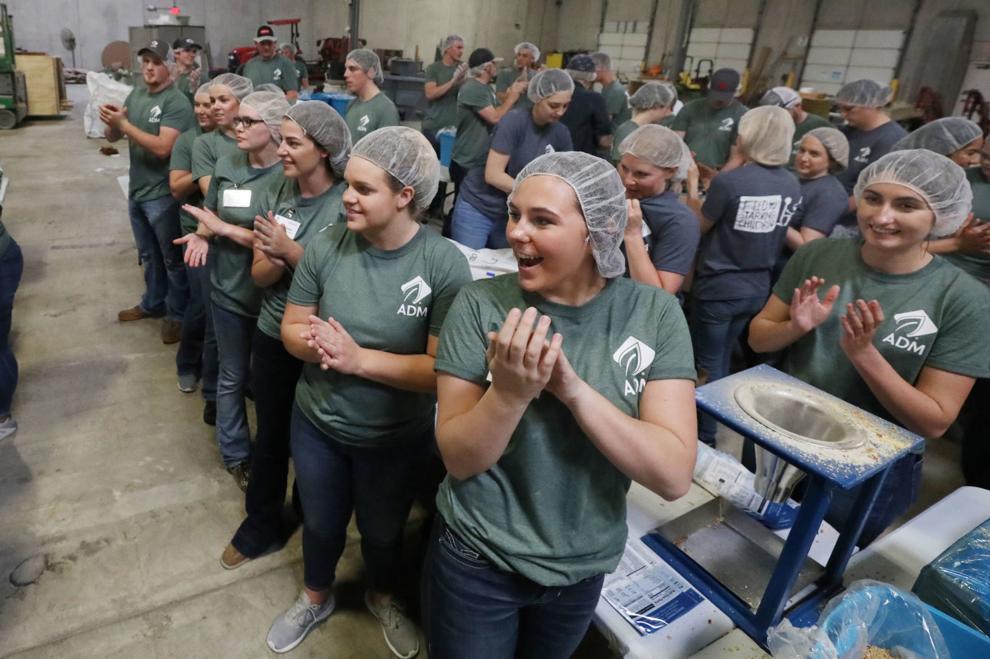 Contact Analisa Trofimuk at (217) 421-7985. Follow her on Twitter: @AnalisaTro