DECATUR — Trained voices young and somewhat older melded together seamlessly on Sunday in joyful tribute during the Homecoming Concert for Millikin University.
Dozens of alumni joined with more than 30 members of of the college choir in an hourlong music program hosted at Central Christian Church. Treasured remembrance resounded through the event like a constant melody as the singers paid tribute to the memory of Kathryne Hoffland, who died this year, and who was the wife and piano accompanist of the late Dick Hoffland, who served as Millikin's choral director from 1959 to 1991.
The couple also founded the Vespers program, the most popular event in Millikin's music repertoire.
Milt Scott, class of '67 and the retired choir director of Eisenhower High School, had one of the concert's few spoken parts when he rose to pay homage to Kathryne "Kay" Hoffland.
"She was a woman of great strength, intelligence and musicality," Scott told the packed church sanctuary.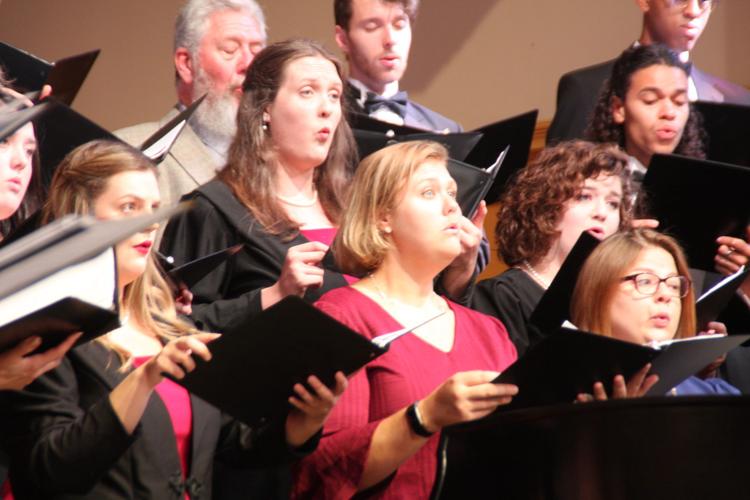 Speaking later Scott, 72, the director of the Decatur-based Opus 24 choir, said the teaching of music at Millikin was something that plumbed greater depths than mere education. "It leaves something very, very deep in the heart," he added.
Other alumni were quick to back that view in a supportive chorus of praise for both the college and teachers like the Hoffman's, whom they remembered as doing so much to make their Millikin years special.
You have free articles remaining.
"I would never be the person I am today without the molding, the nurturing, the caring and the loving example of the Hofflands," said Mark Yonan, 53, class of '87, who traveled all the way from Meenah, Wis., where he is now a co-owner of a chain of seven jewelry stores. "They really taught us how to live."
Kelly McCourt-Springman, class of '85, said going through music education at Millikin made you part of a family whose ties endure. "Music feeds the soul and we become a sorority and a fraternity all wrapped into one with the love of music the Hofflands gave us," added McCourt-Springman, 55, who lives in Lovington and now runs her own interior design business.
"Teachers like the Hofflands also gave us a piece of their souls."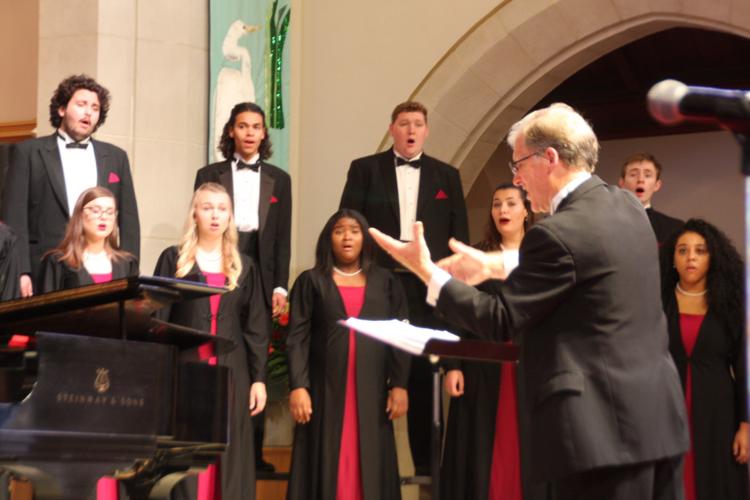 The massed singers put their heart and souls into Sunday's concert, the traditional wrap-up to Homecoming Week, performing ancient and modern hymns while Millikin President Patrick White presented a commemorative plaque to members of the Hoffland extended family who also sang.
He said the Hoffland couple had instilled a love of singing at the school that was now woven into the fabric of the college's identity.
"Their legacy will be remembered and honored as long as Millikin sings," said White.