Stanley took the 45-minute drive from Decatur on Sunday morning to begin removing trees.
As the owner of Stanley Tree Service, he put the word out to anyone who could view his Facebook page that he could remove trees, limbs and debris from damaged homes, all for free. At the top of his list were the people who didn't have insurance or the means to hire a tree company.
"I've done a lot of storms," Stanley said. "It's heartbreaking."
Services have been provided by many businesses, organizations and agencies to help people of Taylorville recover from the Dec. 1 storm.
Those affected by the tornado and needing other services are encouraged to visit the Multi-Agency Resource Center, or MARC. The service will be open 11 a.m. to 7 p.m. on Friday and from 8 a.m. to 1 p.m. Saturday at Taylorville Christian Church, 1124 N. Webster St. Proof of address is requested.
"The MARC brings together representatives from more than a dozen local and state agencies and essential support organizations," the post stated.
Services available include help with repairs and debris cleanup; food, water, tools and cleaning supplies; and Illinois Department of Insurance consultation.
Disaster relief items are also available for those affected by the Saturday evening storms from 8 a.m. to 6 p.m. each day until further notice at the city-owned warehouse, also known as the former Gagne Warehouse, 1617 W. Spresser St., across from the Christian County Fairgrounds.
Available items include food, personal hygiene products, infant care, water, cleaning supplies, basic clothing, bedding, tarps, gloves, shovels, rakes, brooms, garbage bags and other additional basic-need items.
Stanley's work had slowed down but was continuing Wednesday. 
Before the weekend storms hit Central Illinois, Stanley, 40, said he had been working for FEMA in Florida cleaning up from Hurricane Michael. He had planned to be home for two weeks to rest. Nine hours after he returned, Stanley received a call about the Taylorville tornadoes.
He immediately offered his services. "Within 15 minutes, I got five calls," he said.
Stanley worked with other Decatur-area volunteers such as Aaron Netterville and Jeff DeVore, who helped run chainsaws on the ground.
"We saw 200-foot metal buildings gone, roofs opened up, commercial signs laying flat in parking lots," DeVore said.
The men also witnessed support throughout Taylorville.
"A lot of volunteers and the community came together," Stanley said. "There is a lot of missing roofs and houses gone, but people are smiling and offering food and other help."
DeVore said the storm, while devastating, restored his faith in humanity.
"It was Americans helping Americans," he said. "It is shame it takes something like this."
Photos: Taylorville cleans up after destructive tornado
Taylorville - Sunday morning
Taylorville - Sunday morning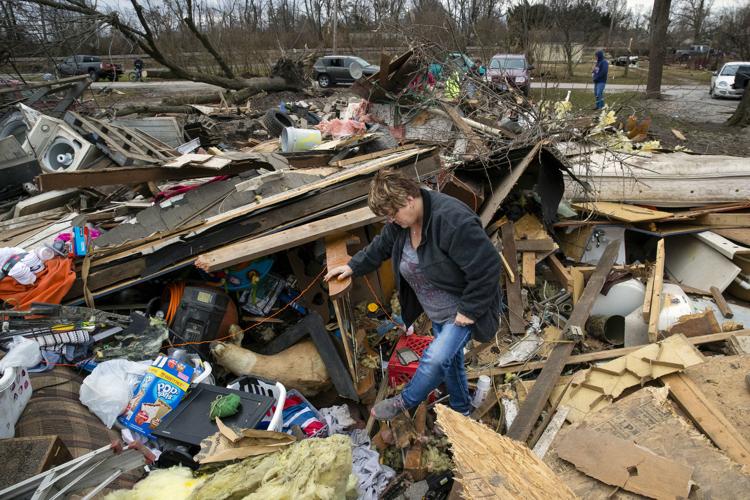 Taylorville - Sunday morning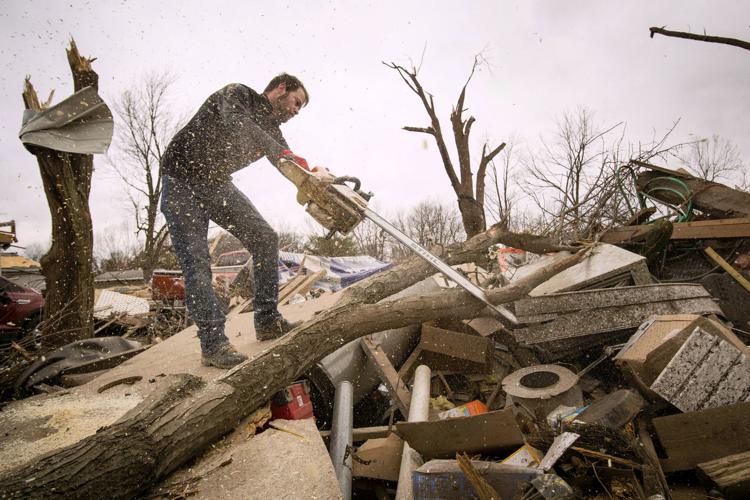 Taylorville - Sunday morning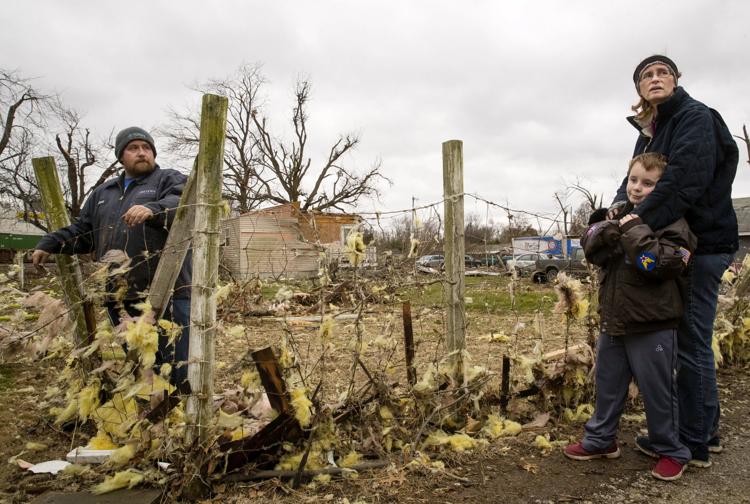 Amity_Tornado_Taylorville 12.01.18.jpg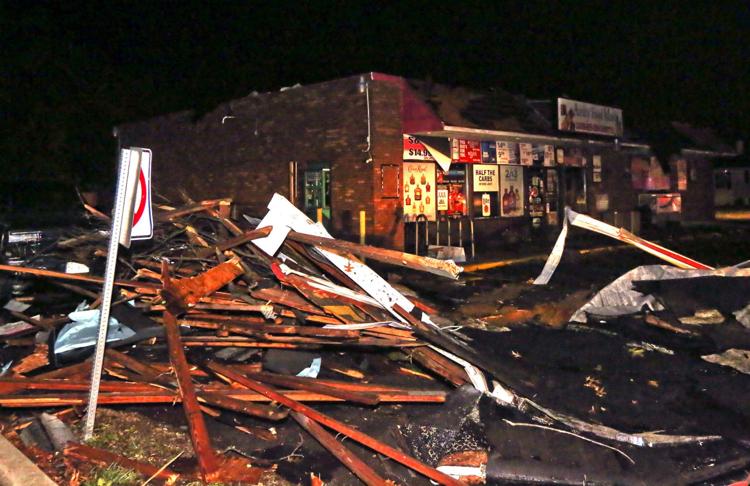 Tornado_Taylorville 1 12.01.18.jpg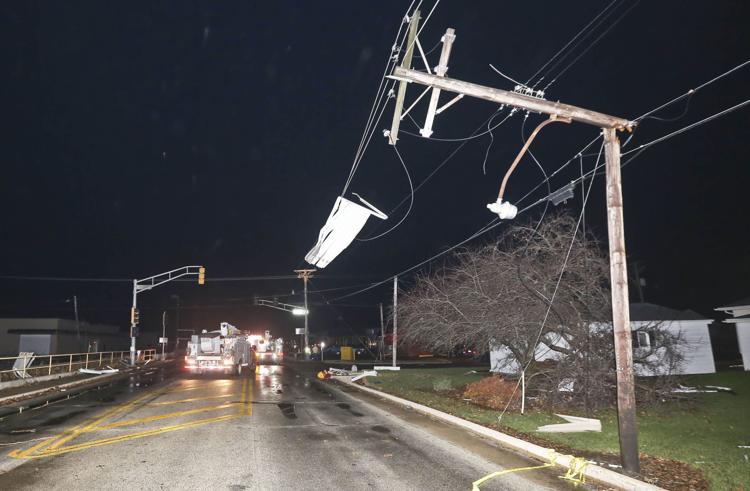 West Praire Street - Taylorville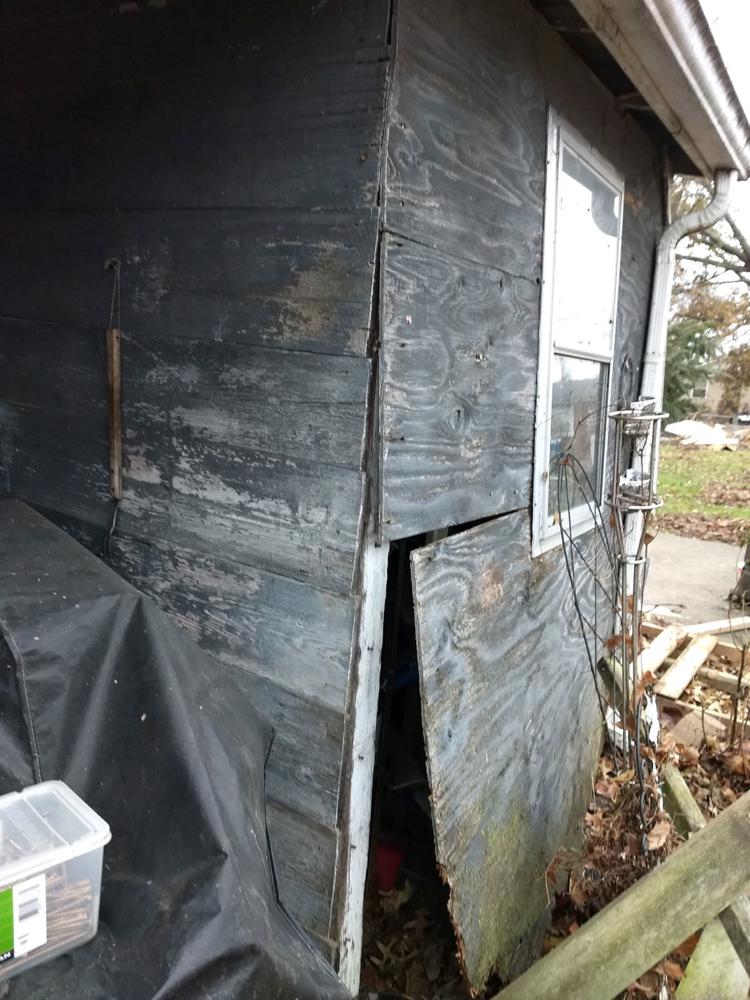 West Praire Street - Taylorville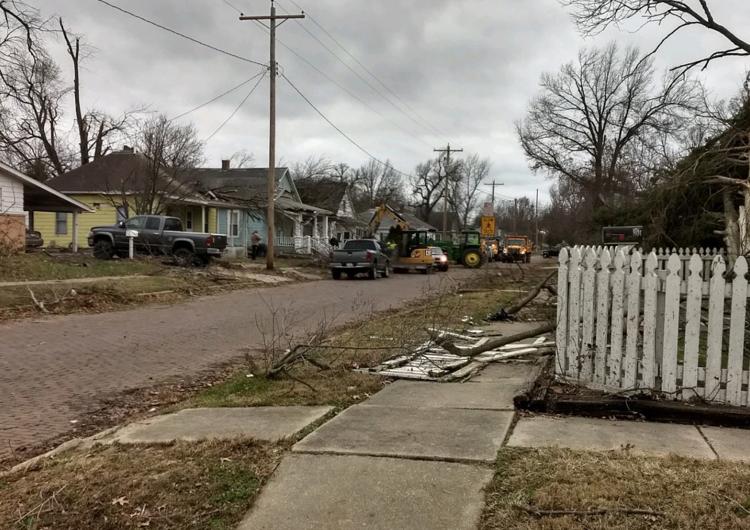 West Praire Street - Taylorville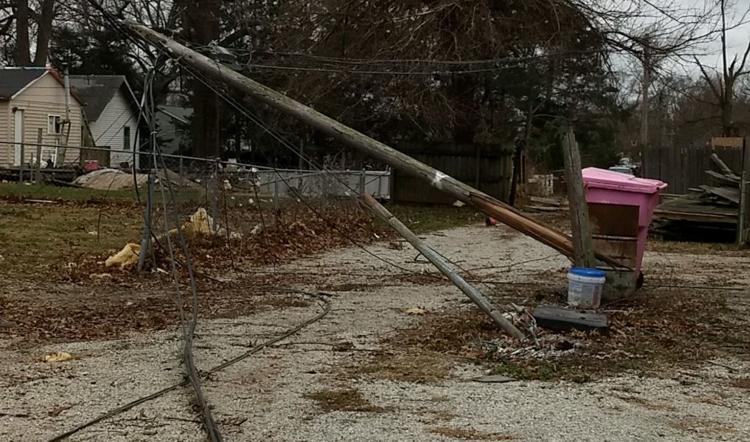 West Praire Street - Taylorville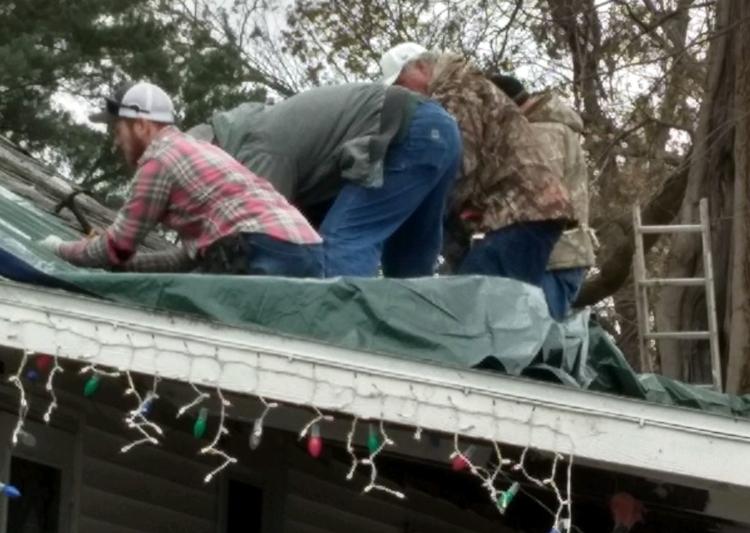 Tornado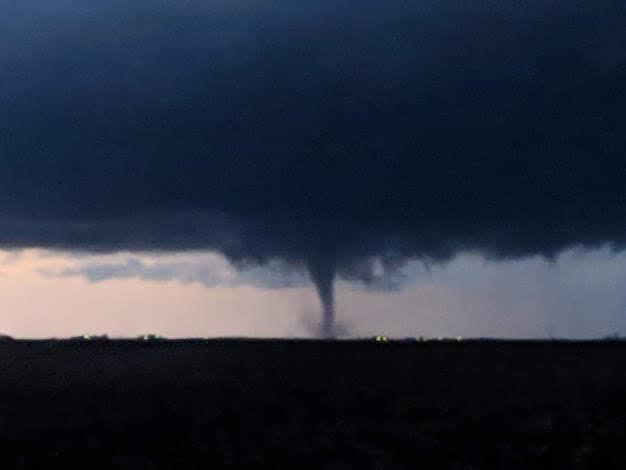 Barry_Bruce 12.02.18.JPG