DECATUR — Krystal Johnson had a steady paycheck until call center StarTek shuttered its Decatur facility in 2012. With unemployment pay totaling less than half of previous wages, she fell behind on bills and eventually faced eviction.
"Every day, even in my sleep, it was always like, 'How am I going to figure this out? How am I going to catch up?" Johnson said.
Johnson's experience was one piece in an ongoing housing struggle playing out across the region and in high-poverty areas across America, according to a first-of-its-kind national analysis by Princeton University released this spring.
Sociologist Matthew Desmond and researchers with The Eviction Lab examined 83 million U.S. eviction cases and judgments between 2000 and 2016, providing a new glimpse into the complex web of issues facing landlords, social service agencies and the court system — as well as the numerous renters who find themselves on the edge. 
For Decatur, the data shows renters here are removed from residences at double the statewide rate. In a city with roughly 12,000 renter-occupied households, 439 evictions took place during 2016, the most recent year for which data is available. 
That works out to more than one per day, for a rate of 3.55 per 100 renters. The state rate is 1.58 percent, and the national eviction rate is 2.34 percent.
The map shows that cases are largely concentrated in Decatur's most economically distressed areas — the same core neighborhoods that city officials have highlighted in discussions of a citywide neighborhood revitalization effort.
Other factors include varying state and local tenant laws, with landlords saying evictions are their only option if rent isn't paid. While the region's unemployment rate has shown signs of improvement in recent months, the area's high number of evictions likely correlates at least in part to the city's poverty rate of 18.7 percent, which tops the national average by 6 points, according to the Census Bureau, which defines poverty as a household income of $24,600 or less for a family of four.
For the network of social service agencies, the overlapping challenges are familiar — starting with the availability of residences within a person's price range.
"We've got a huge demand for affordable housing here," said Jim Alpi, executive director of the Decatur Housing Authority, which oversees Section 8, public housing and assistance programs.
For households relying on incomes close to the minimum wage, rent is often by far the biggest monthly expense. Federal guidelines for decades have recommended Americans keep housing costs less than 30 percent of income.
While home prices in Decatur fall well below the national average, the low-end of one- and two-bedroom rentals on the private market range from $500 to $700, depending on the size, quality and location of the home. For families relying on wages of $9 or $10 an hour, that can easily lead to a household budget of razor-thin margins.
Over the last decade, programs that offer onetime rental assistance have fallen out of favor with state and federal officials, who are now pushing for government programs that track an individual's progress to getting better-paying jobs and no longer needing housing assistance, according to Vicki Bean and Amy Marsh, program specialists at the Decatur Macon County Opportunities Corp., a nonprofit that administers anti-poverty programs through the U.S. Department of Health and Human Services.
"Paying someone's rent, it was more of a Band-Aid," Bean said. "The next month, (it) was very possible that person would be short again and back to a similar situation."
Local charities such as the Northeast Community Fund have become the primary resource for emergency assistance, but they simply don't have the funds to cover a big-ticket item like rent.
"We have a good array of services that I think are offered (in Decatur) for low-income families, but rent is one that is not readily available to people, because it's such a large portion of what the total income might be," said Jerry Pelz, executive director at the Northeast Community Fund. "It's fairly easy to help somebody with a $40 water bill. It's harder to help someone with $500 or $600 in rent."
Social service agency Dove Inc. offers some housing assistance through its Homeward Bound program, but it can be difficult to qualify under strict standards set by the federal government. For instance, individuals have to be able to demonstrate they're sleeping outside or in a car. Staying with a friend or family often does not qualify as homelessness, Bean said.
Opportunities Corp. is one of several agencies in Macon County that stresses job training, but not everyone is open to the idea.
"About 75 percent of people we see are really trying hard and putting skin in the game," Marsh said. "Maybe about 25 percent or so, they're just about abusing the system."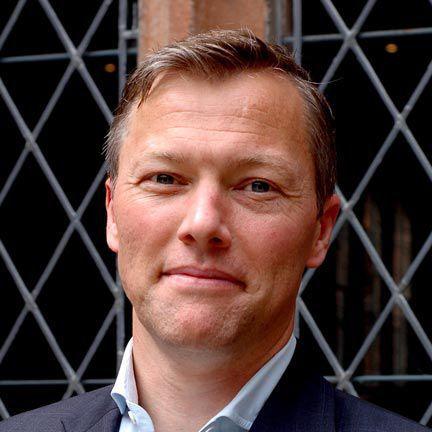 She and Bean said removals can send families already struggling to survive into worse situations with fewer options.
"We've got a lot of people, once they get evicted, they end up couch surfing, and they're going to different family members and friends," Bean said. "They're with Aunt Sally, and when they wear out their welcome they find someone else — that creates real instability, especially if they've got children."
Even people who have already found government-subsidized housing can be vulnerable to falling behind on rent and receiving an eviction notice.
Alpi said even for those who have found public housing or subsidized housing, many still fall behind on rent payments and end up facing eviction, an even stricter process in the case of public housing that's controlled by federal standards.
"Something like 40 percent of our folks are disabled or elderly," Alpi said. "Another 30 to 40 percent are working, but we're left with about 20 percent of the folks who aren't disabled or elderly, and have incomes of less than $5,200 a year."
DECATUR — A year after the Decatur Housing Authority finished building eight modular houses on the city's near-west side, the energy-efficient…
How evictions work in Decatur
The Princeton project shows more than 900,000 families were evicted from homes nationally in 2016. The analysis looked only at cases that went through the courts, not necessarily those who were forced from homes or received an informal warning.
Some of the highest rates were in Mid-Atlantic and Southern states. North Charleston, South Carolina, had the largest number for large cities — 16.5 percent. St. Andrews, South Carolina, at 20.6 percent, was the most for midsize cities.
Eviction processes vary greatly across the country, according to Desmond, the principal investigator of Eviction Lab. Some cities give tremendous leeway to landlords. In Milwaukee, Desmond documented a landlord unscrewing the front door of an apartment to force tenants out immediately.
In Decatur and Macon County, eviction is a civil court process in front of a judge. How quickly landlords or property managers start the proceedings varies.
"Some landlords only wait five days after the due date, and then some landlords will take a partial payment depending on the reason (the tenant) gives them," said Barry Zarzyczny, a local landlord and president of the Decatur Landlords Association. "They might have an unexpected breakdown in the car, so they have to pay a bill to get back and forth from work."
Some landlords include provisions in lease contracts that include things such as criminal behavior inside the home and failure to maintain the property as grounds for breaking the agreement. Zarzyczny said some have had problems with tenants trashing a unit before they're forced out.
Zarzyczny said tenants usually admit early in the process that they did not pay rent due to a lack of funds, and the judge usually orders the tenant to leave within a week or two, depending on the situation.
If a tenant ignores a judge's order to vacate, landlords can call the Macon County Sheriff's Office to force the tenant to leave, called a "move-out."
"The sheriff will send somebody out with the move-out paperwork that says, 'We're scheduled to come back — there was a trial on May 28, the judge gave you until June 7 to vacate," said James Jankowicz, an attorney who handles evictions for DHA and private landlords. "The sheriff's deputy says, 'Look we're coming back on June 17, if you're not out we're going to monitor a move-out.'"
Jankowicz and Zarzyczny said it's very rare that the sheriff's office actually has to monitor a move-out. The most common scenario is a landlord serves an eviction notice, and the tenant leaves to avoid the eviction process from showing up on publicly searchable court records.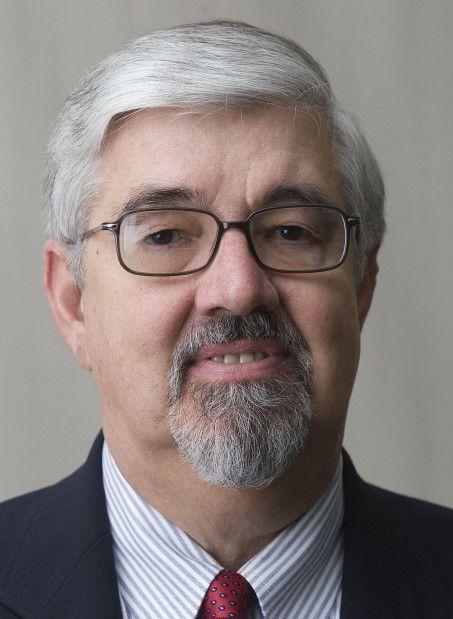 "Once you have an eviction on your records, apartments don't trust you to move in, so you have to look for houses," Johnson said. Landlords who lease single-family homes are less likely to be professional property managers who conduct background checks, she said.
Landlords don't always head straight for the eviction option.
"There are a lot of landlords that are willing to work with the tenant," Bean said.
It's usually in their interest to try to keep tenants rather than go through the cost of evictions and then finding a new tenant, Jankowicz said. Zarzyczny said a typical eviction can cost between $200 and $500, depending on how difficult and drawn-out the process is. Moreover, he said, evicted tenants tend to leave many possessions behind, making the unit more expensive to clean for him.
It's not unusual for landlords to help tenants catch up and create a repayment plan with future rent payments. "But they have to know what's going on," Bean said. "So if the tenant loses their job, they need to contact the landlord, not just stop paying rent for several months."
Some landlords, Jankowicz said, can lose thousands of dollars out of generosity or pity.
"Say somebody's facing cancer treatments with no job, we're in a very tough economy here in Decatur," Jankowicz said. "I've had landlords come in after eight or 15 months delinquency on rent. They say, 'I'll know I'll never collect the rent. They don't have sufficient income to be garnished, I just want possession (of the property back)."
Johnson, the former call center worker, said a landlord she had several years ago negotiated a gradual payment schedule for her security deposit when she moved in.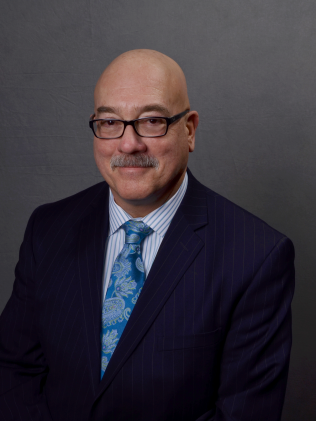 "She was very decent and understanding," she said. "There are some landlords that will accommodate you like that."
'You just have to want to do it'
Nationally, some states are taking steps to examine the issue. The state housing commission in Virginia, which had half of the largest U.S. cities with the highest eviction rates, started a study after the Princeton data was released.
Pelz said an average two or three people a week ask for the Northeast Community Fund to help with problems related to an eviction, and they tend to be complicated.
"I see people who have probably been mistreated in the eviction process, and I see tenants who have certainly mistreated their landlords," Pelz said. "It's certainly a two-edged sword where blame can be placed on the problems that exist."
Johnson said it took time for her to get back on track. Six years later, Johnson, 33, has found a stable living arrangement for her family with an accountability-based program with the Decatur Macon County Opportunities Corp. But in that time, she faced more eviction notices, a process that can turn a setback like a medical issue or job layoff, into a struggle for survival.
"It can turn into a whole cycle," she said.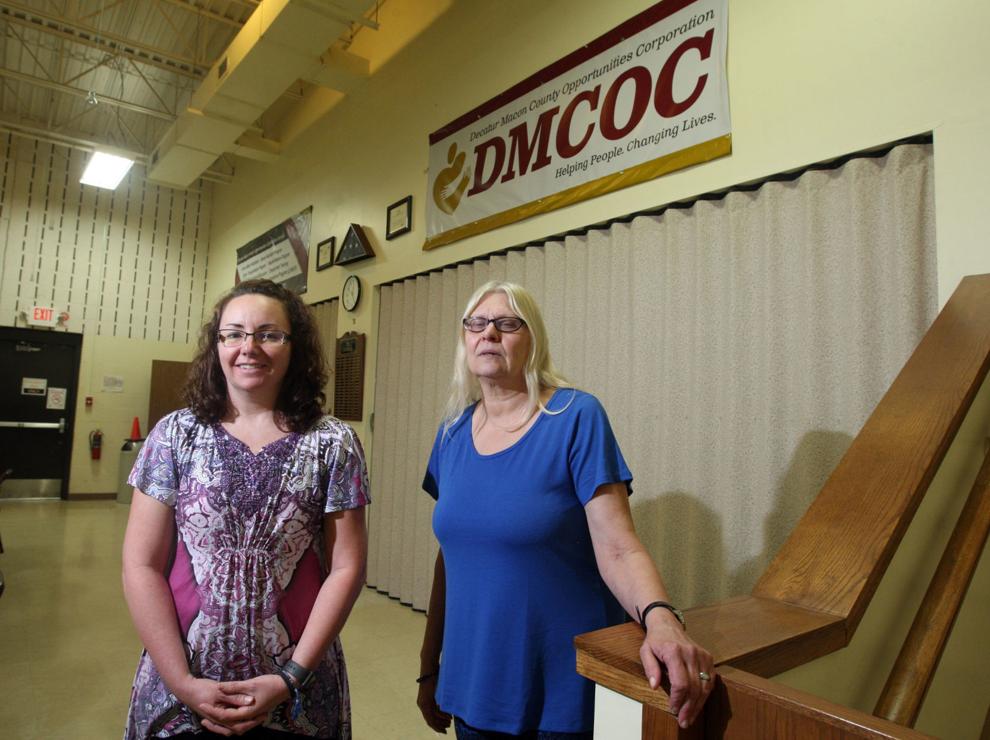 Today, her home is big enough for her three kids to have their own bedroom, something they love, she said. They haven't had to move for an entire year, as Johnson has stayed on top of requirements for a transitional housing program run by the Opportunities Corp.
"It's hard to get out of an eviction if you don't have a steady mind on what your next steps are. You've got to know your next steps," Johnson said.
Now, Johnson is shuttling her children to school, 4-H, Little League and planning to start an after-school program at the Old King's Orchard Center.
Marsh, who works with Johnson at Opportunities Corp., said she has the type of determination and drive that fits well with the results-oriented assistance her organization focuses on.
There are resources and people to help, Johnson said. "You (just) have to want to do it."
---
Contact Tom Lisi at (217) 421-6949. Follow him on Twitter: @tommylisi