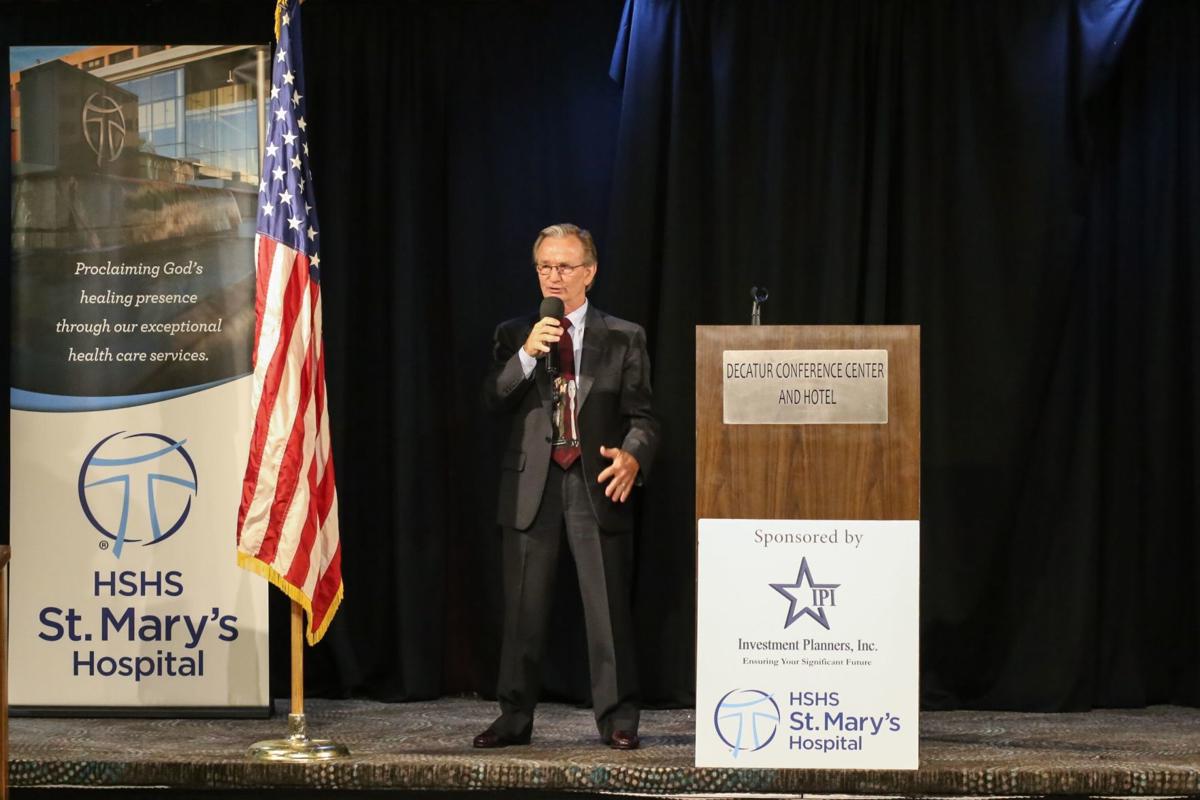 DECATUR — Award-winning jockey Pat Day lives his life by Psalm 34:8.
"Taste and see that the Lord is good," he said, describing the biblical quote as a reminder to let others see his Christian faith as an example.
"That way they might do that, then have a desire to share with the people," he said.
Day was inducted into the National Museum of Racing's Hall of Fame in 1991. His career began in 1973, and he retired in 2005 with career earnings of more than $297 million. Over that time, he had more than 40,000 mounts and more than 8,000 winners, according to the museum. 
During his speech, Day relayed his personal story of becoming a Christian.
"What a vital role my relationship with Him has played in my life overall and the joy of having a personal relationship," he said after the event. "I try to impress upon those in attendance that joy that they might embrace Christ."
Chamber President Mirinda Rothrock said she was inspired by his speech. "Faith is personal," she said. "When you accept Jesus Christ as your Lord and Savior, you don't want to keep that inside."
Rothrock estimated 250 community members attended the breakfast.
"It's a community event," she said. "All are welcome. We're very inclusive."
Day said he takes part in several events like Decatur's each year, telling people about his Christian faith and aspiring to be a positive influence on those he meets. "Upon all of those that we are privileged to come in contact with in the course of the day," he said.
Currently, he is involved with a ministry called the Kentucky Racetrack Chaplaincy. As the ministry's president, his role is to provide the chaplains with supplies and other needs to do their job, "which is to share the Gospel with our workforce," Day said.
Due to his success on the racetrack, Day is known among sports fans, as well as Christians. "And I'm a man after God's own heart and loves the Lord and has the desire to share," he said. "So I get invited to events like this."
Day said he was impressed by Decatur and the community. "It's a very nice, big little city," he said. "Or a little big city."
Contact Donnette Beckett at (217) 421-6983. Follow her on Twitter: @donnettebHR
Get local news delivered to your inbox!
Subscribe to our Daily Headlines newsletter.