DECATUR — With a starting wage of more than $20 an hour, including the kind of robust health insurance and retirement benefits virtually unheard of in 2018, Norfolk Southern Railway is still struggling to fill 30 conductor positions in its Decatur terminal.
"I don't want to say that our (labor) market here is tapped out, but when you're struggling to hire people for a good job like it is, it kind of feels that way some days," said John Howley, terminal operations manager for the Norfolk, Virginia-based railroad company.
Business is booming at Norfolk Southern, which owns and maintains thousands of miles of railroad tracks across the eastern U.S. Company officials say the amount of freight they're seeing across the country has never been higher.
"We're setting records every day we come to work," Howley said.
The difficulty in hiring is not unique to Norfolk Southern's Decatur operations. Susan Terpey, the company's director of public relations, said Norfolk Southern is opening up positions a steady pace as it grows in an expanding economy.
"It's really hard to find employees to fill jobs because the economy is doing so well," she said.
The unemployment rate for the Decatur region was 5.7 percent in June, the most recent period for which Illinois Department of Employment Security data is available. The rate was 4.2 percent nationally.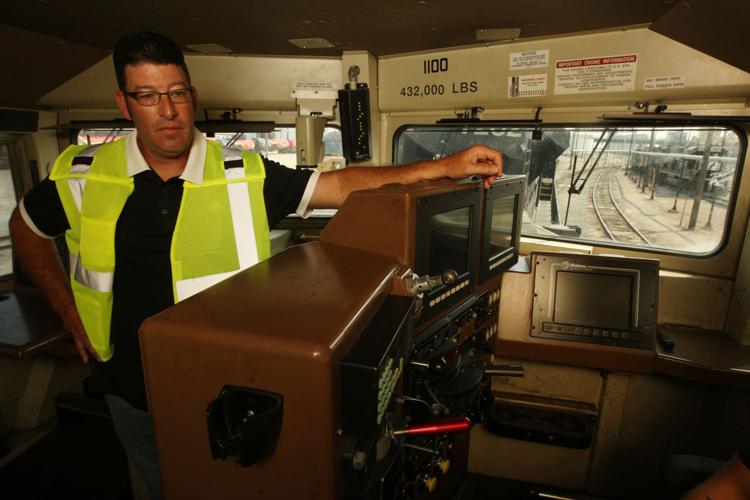 The Chicago Tribune in June reported Union Pacific is offering $10,000 hiring bonuses for Chicago-area train conductors and engineers, and $15,000 for diesel technicians. BNSF Railway has advertised a $20,000 incentive for a diesel technician job in the area, the Tribune said. 
Conductors and engineers at the Decatur terminal said some applicants are turned off by the somewhat unsteady hours and the need to be on call 24 hours a day in case a shift needs to be covered on short notice.
"You may work in the yard today, you may be on a train to St. Louis tomorrow and the stay the night in a hotel and then come back the next day — there is some irregularity to it," Howley said.
Sign up for Breaking News Alerts
But company officials hope a guaranteed base salary of $51,000, and the chance to stay for decades provide enough enticement.
T.J. Ledbetter, a 29-year-old conductor from Mount Zion, said he has pitched the job to friends of his, but one objection in particular comes up.
"Hours," he said. "They want the possibility of a regular Monday-to-Friday, 9-to-5 job."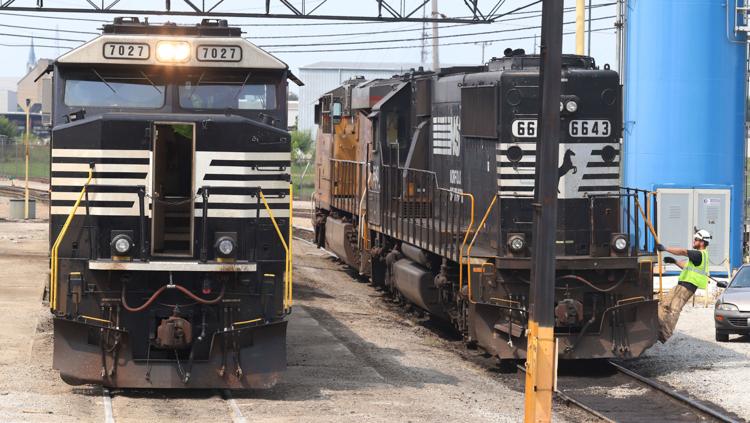 The Decatur terminal currently employs about 550 people, according to Terpey, and Norfolk Southern's Decatur hub is also looking for diesel mechanics and electricians who earn $30 an hour on average.
The freight hub takes in up to 3,000 train cars every day on 45 sets of train track and 212 total miles of railroad, Howley said.
"I feel like a long time ago the railroad used to be viewed as a premier job, especially in this area," Ledbetter said. "But somewhere down the line people just kind of forgot about it."
Not everyone. Howley said the company still receives applications for jobs, but many people run into roadblocks in the hiring process over criminal background checks and drug testing.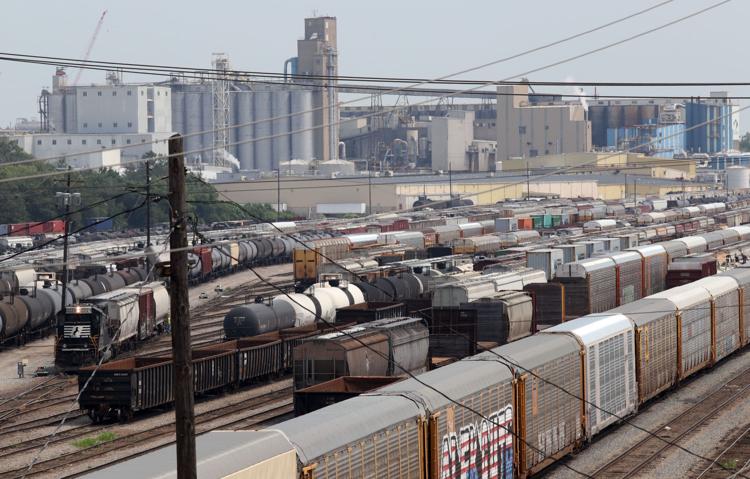 "What we really need are people who are willing to make an honest day's worth of work and are willing to make the sacrifices to answer the phone when we need them, but we'll train you," said Howley, noting that the conductor jobs don't have any formal education requirements.
In January, Norfolk Southern announced it was moving some of its train dispatchers to Atlanta, affecting almost 40 employees in Decatur.
---
CORRECTION: An earlier version of this story incorrectly spelled John Howley's name. This version has been corrected.