DECATUR — Jamian "J.J." Holder said he was excited to show his family what he accomplished at the Decatur Area Arts Council on Thursday. 
He and his fellow participants in the Camp I Can and Camp FIRE programs for youth with special needs had visited the arts council's downtown location to make Ukrainian eggs — colorful, egg-shaped creations that could be designed in whatever way the campers desired. 
Fifteen-year-old J.J. chose a dark shade of pink and gray to fill in his egg, saying that he felt the colors went well together. He said he likes participating in the camp because of the activities and the friends he gets to see. 
But most importantly, J.J. said he likes the camp "because it's fun."
The Decatur Park District has offered Camp I Can/Camp FIRE in the area for over 15 years. The camps, for kids and youth from ages 6 to 21, engage participants in a variety of activities such as fishing, canoeing, and visits to park district facilities like the Fairview Family Aquatic Center. 
While Thursday's camp events were mostly confined to an arts council classroom and South Shores Elementary School, Dana Floyd said it's always been her preference to get the campers out and active in the community.
"As I tell them, '(camp) may be located at a school, but you're not in school,'" said Floyd, the park district's special recreation association supervisor.
Floyd said next week's activities include a trip to the SkyZone Trampoline Park in Springfield and their weekly visit to the Fairview pool on Friday. She said planning for the camps typically starts at the beginning of the year so she and her staff can get the schedule figured out as early as possible. 
"I've worked with the camp for so many years, I know the look on their faces when they found out each day what their activity is," she said. "It's their summer vacation, so we want to let them have some fun."
A second-floor arts council classroom was abuzz with the group of about 20 campers as they worked with camp counselors and teachers on their eggs.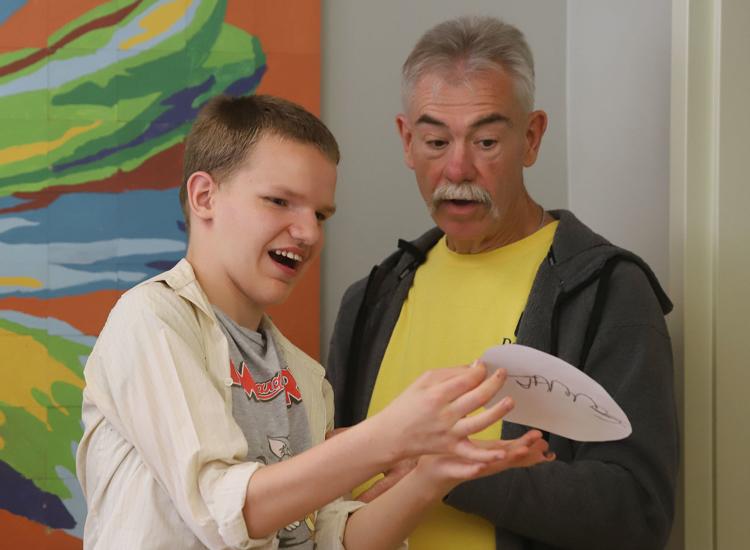 SRA staffer Walter Walker oversaw the camp on Thursday and said it's always great to see so many partnerships in action during the four weeks of Camp I Can and Camp FIRE. This includes the arts council and the Decatur Public Library among others, he said. 
"It shows that Decatur works together," Walker said. "I like that idea."
Throughout his years of experience working with special education programs like Camp I Can/Camp FIRE, Walker said, one of the things that keeps him coming back is seeing how the camp impacts the lives of its participants. 
He also said the camps play a role in helping society realize that people with special needs can do anything that anyone else can.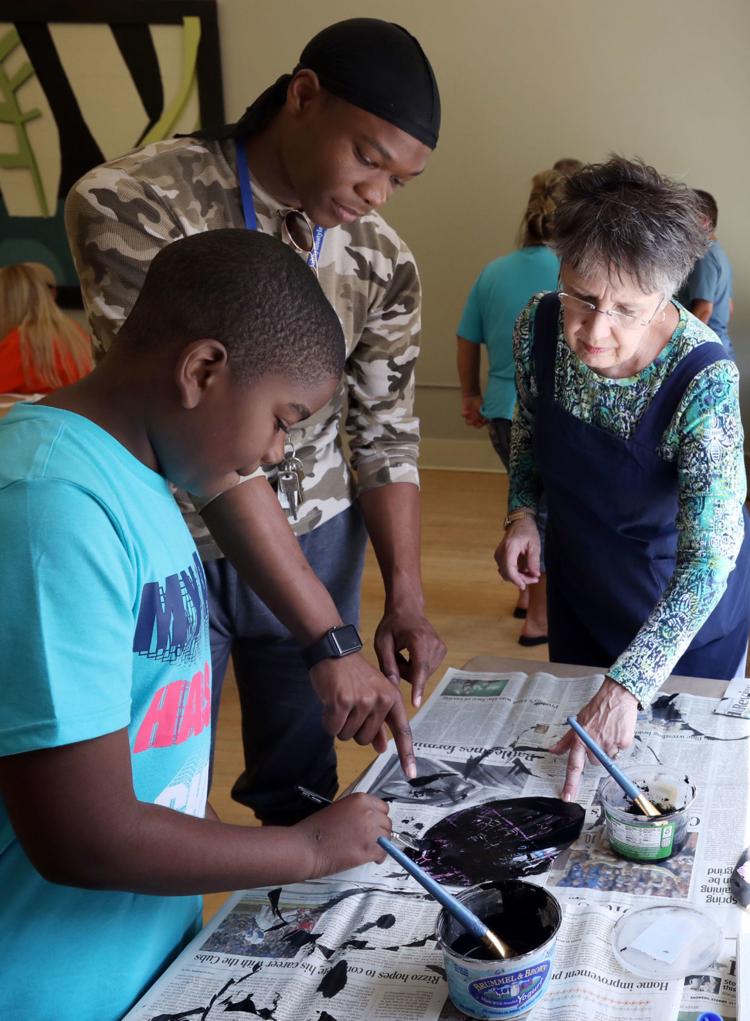 "All these people have a gift, and I've always felt like we're put on Earth to do good for others, and this is one of the best things your heart can get joy out of — helping these people," Walker said. "... It is good for you. It is good for these young people."
Camp Counselor Jaidyn Sowa said she enjoys the activities the camp provides for campers, and also the fact that the campers enjoy the activities, too. 
"I love it," she said. "I love it so much. It's super fun."