DECATUR — The private foundation of Macon County Sheriff Howard Buffett will invest $30 million in a 17-acre campus of facilities to help people with drug addiction and bring together social services, Buffett announced Wednesday.
Crossing Healthcare, a federally qualified health care clinic that serves primarily low- and moderate-income residents, will own the four new facilities between Central Avenue and Marietta streets near the Wabash Crossing neighborhood. They include a 31,000-square-foot detox and residential rehabilitation building; an 18,000-square-foot outpatient treatment center; and a 17,000-square-foot transitional housing facility. Baby TALK will also relocate to an 18,000-square-foot building supporting the organization's mission of early child development.
"We're addressing a challenge, and it is a challenge, that if left to run its own course, it's going to take more and more lives in Macon County," Buffett said during an event Wednesday afternoon at the site of the future development. "This investment will address the health of our community at multiple levels, but especially those that find themselves with a drug addiction or a challenge with any kind of drug in their life.
"Addiction will steal anyone and everyone's dreams," he said, relating stories of those he has come into contact with during his time as sheriff and volunteering with the sheriff's office.
Named the "Community Care Campus," the latest project will include a rehab facility with eight beds for detox and 48 residential beds, as well as 64 beds in dorm-style transitional housing. It will also include amenities such as an exercise facility, with a half-court basketball court and fitness center; a movie theater; a park-like setting with an outdoor walking path; and space for adult education classes. 
It will also include a three-chair dental clinic. Many who struggle with addiction also have co-existing medical problems, including dental issues, that make recovery difficult, said Crossing CEO Tanya Andricks.
"Smiling matters," Andricks said. "When you are ashamed to smile, it is hard to heal, it is hard to seek employment, and it is hard to rebuild a sense of self-worth that has been shattered." 
The campus will provide treatment options for those suffering from all types of drug addictions, including opioids, regardless of their ability to pay. Macon County residents will be the priority for treatment, Andricks said, but services will also be provided to those in the surrounding communities if space is available.
The state of Illinois had 1,946 opioid overdose fatalities in 2016. Overall, opioid overdose deaths increased 82 percent between 2013 and 2016, according to the state department of public health.
With the number of those suffering from addiction increasing in recent years, Andricks said investments like the campus will allow Crossing to offer a comprehensive service to more people in need throughout the community.
"This will allow us to have the resources that Macon County needs for our people, and that will help us in the long run," she said, adding it will help people not only get sober but help them get back into the workforce. "So for our community, this has so many levels of positive impact."
Another agency that will benefit is Baby TALK, which will have its own facility after being spread across four separate locations in Decatur, said interim Executive Director Cindy Bardeleben. With everything under one roof, she said they will be able to streamline their services for families, as well as save time and money not having to send things across town to their other locations.
While their building had the number 5 next to it on the press release and the large images shown to the public at Wednesday's event, Bardeleben said they felt "like No. 1."
"It's a No. 1 kind of day for us," she said.
The Buffett Foundation said about 200 jobs are expected to be created during the construction phase. Construction of the campus will be covered by the $30 million donation, with no cost to Crossing Healthcare. Once it begins, construction is projected to take 18-to-24 months, with Decatur's Romano Company as lead contractor.
Once completed, Andricks said they will roughly double their full-time employment to 200 employees.
A date for the groundbreaking remains to be determined. Because the city of Decatur owns land that is required for the campus, the Decatur City Council will need to approve a land deal to sell it to Crossing.
Speaking after Wednesday's event, Decatur Mayor Julie Moore Wolfe said she hoped to get the deal through the city's Plan Commission and to the council "as soon as we possibly can."
"We're not talking about tax zone credits, we're not talking incentives from the state, this is a donation," she said. "We will fast-track this and do everything we can to get it before the city council as soon as possible."
A large, multi-million dollar project may have seemed like it would take months of planning and development, yet Buffett said after Wednesday's event that the idea for a community campus only came to him about four or five weeks ago.
"One day I just started thinking about it, so I asked Tanya if she thought it would be possible, then I asked the mayor if she thought we could get the property put together," Buffett said. "Really, it's just addressing a need that I see out there every day."
Buffett and Andricks said there really is not an existing model that they are looking to emulate with this project, with Andricks saying she could not find any similar type of facility for low-income residents.
"If you have the resources you can go to a resort-like rehab facility like the Betty Ford (Center) or whatever, but here in Macon County, not many people have those resources," she said. "Basically we're bringing that highest quality of care directly to this community for the people in our community."
Opioids and drug addiction have been a major focus for Buffett since he was appointed sheriff. He previously provided a three-year, $180,000 grant to Macon County for the creation of a new prosecutor role dedicated to opioid cases.
He also donated $60,000 to the county to cover the cost of autopsies for drug-related deaths. Buffett said at the time that the autopsy records, which define the cause of death, could allow prosecutors to bring murder charges against those they believe sold drugs to someone who later died from taking them.
Other recent donations include:
$15 million last October for a law enforcement training facility on Decatur's south side;

$1.65 million to Decatur schools to create the Dwayne O. Andreas Ag Academy;

$1.2 million to buy 109.8 acres near Harristown for a new recycling center, compost facility and office building for the county Environmental Management Department;

$3 million in July 2017 to the Children's Museum of Illinois for an expansion focused on law enforcement and its contributions to society;

$3.9 million to build a new amphitheater in Nelson Park;

$2 million to extend the train at Scovill Zoo to wrap around the Children's Museum;

$1 million for Decatur neighborhoods, to be voted on Monday by the Decatur City Council;

$4.2 million in October for a facility south of Decatur for the new Central Illinois Regional Dispatch Center.
Last month, it was announced the Howard G. Buffett Foundation was among five foundations receiving converted shares of Berkshire Hathaway worth a combined $3.4 billion. The biggest donation went to the Bill & Melinda Gates Foundation.
Berkshire Hathaway in June hired Lee Enterprises, the corporate parent of the Herald & Review, to manage its newspaper properties.
---
Community Care Campus
Decatur school district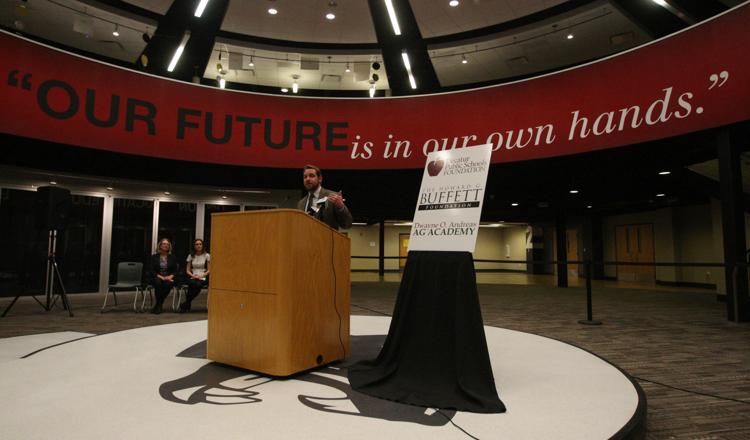 Macon County recycling facility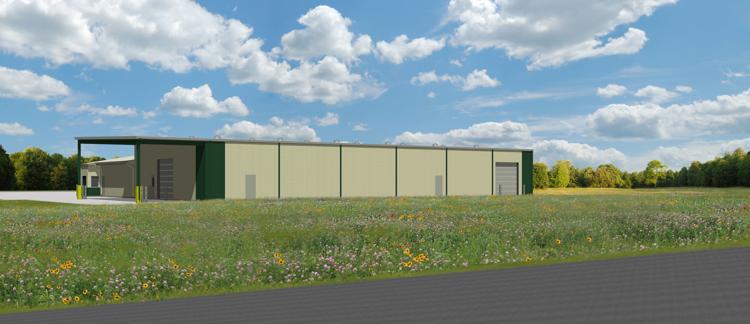 Macon County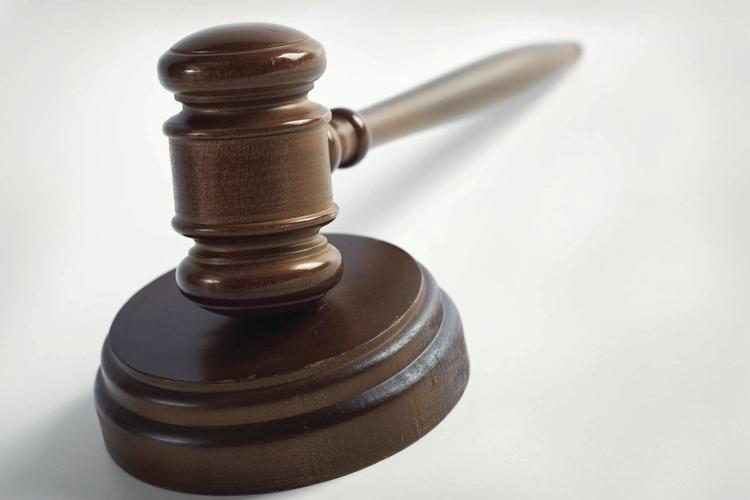 City of Decatur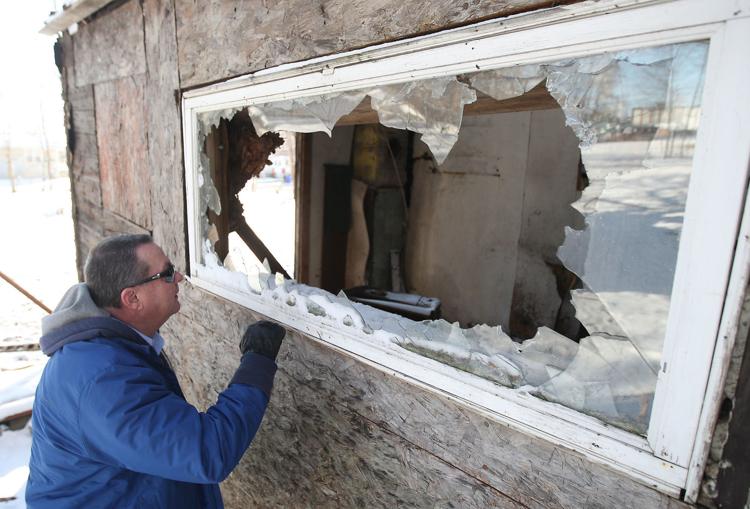 Macon County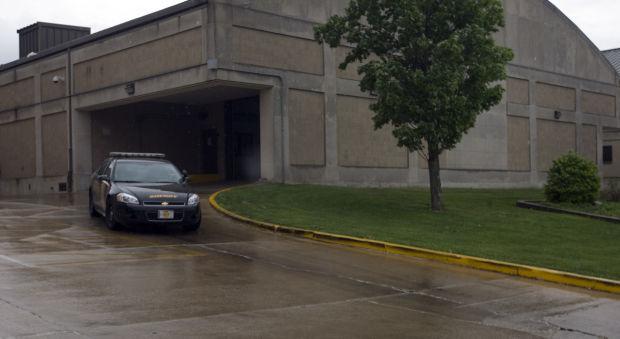 Central Illinois Regional Dispatch Center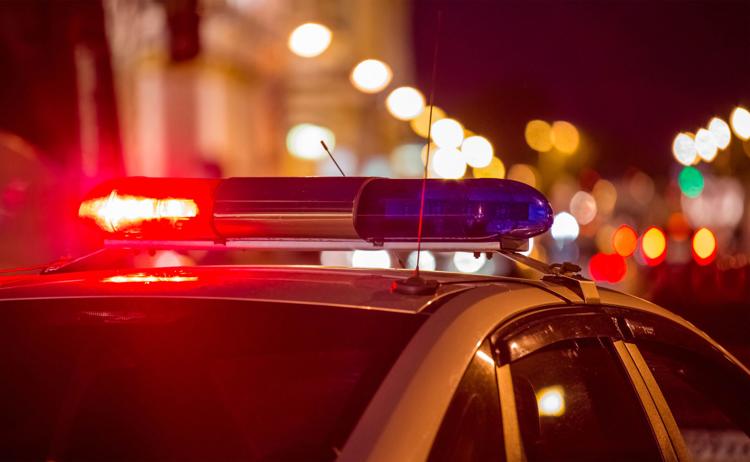 Boys & Girls Club of Decatur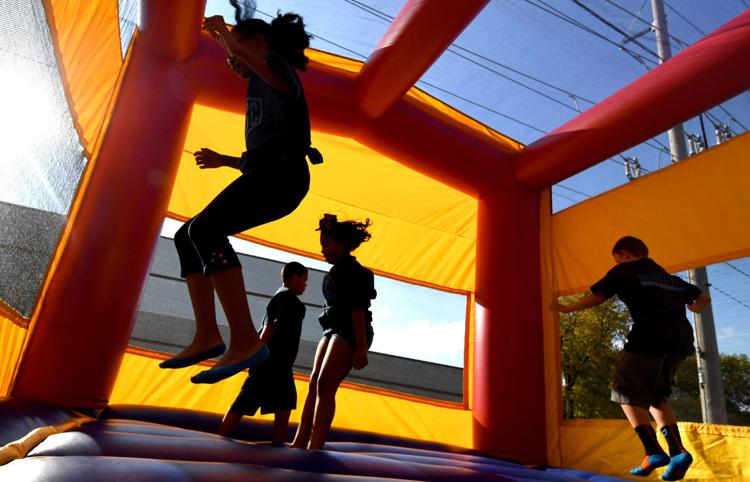 Dove Inc.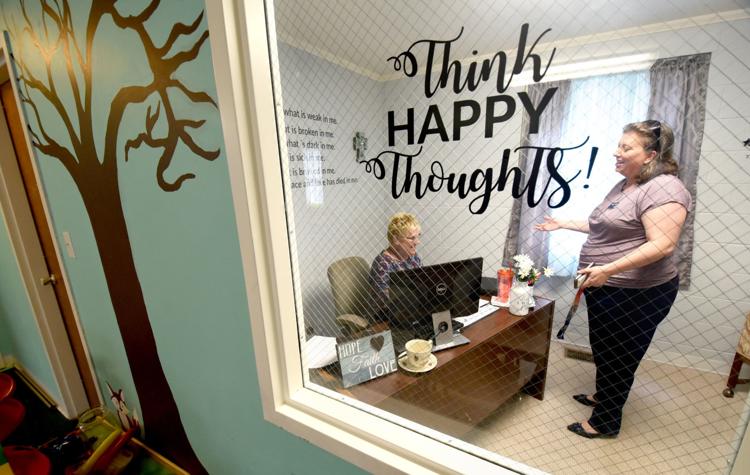 Children's Museum of Illinois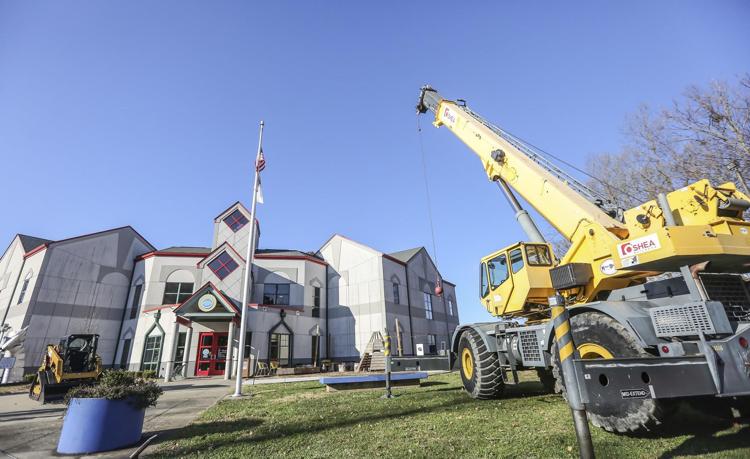 Macon County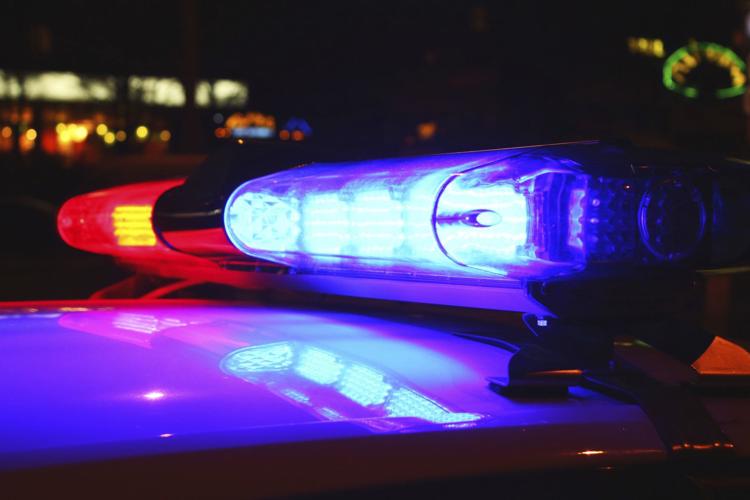 United Way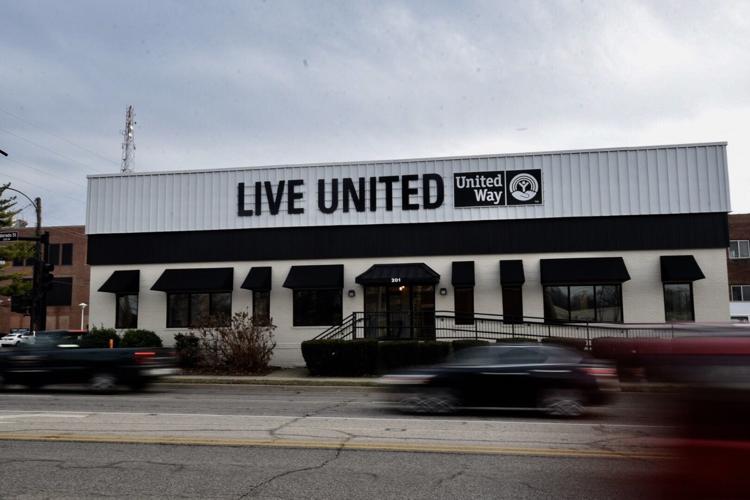 City of Decatur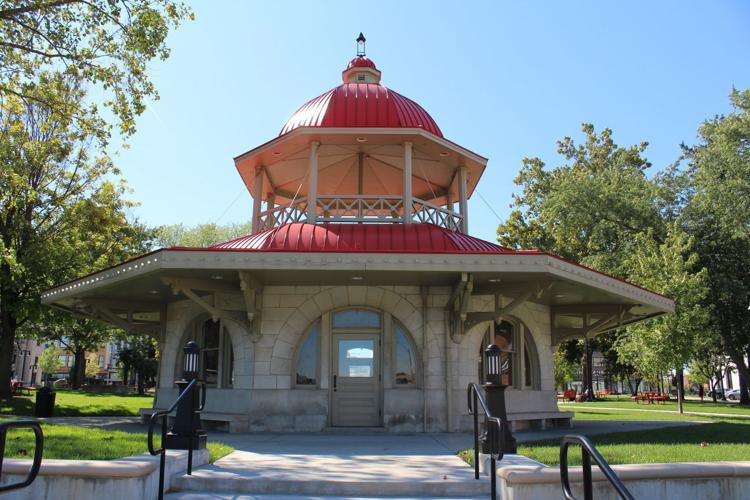 Law Enforcement Training Center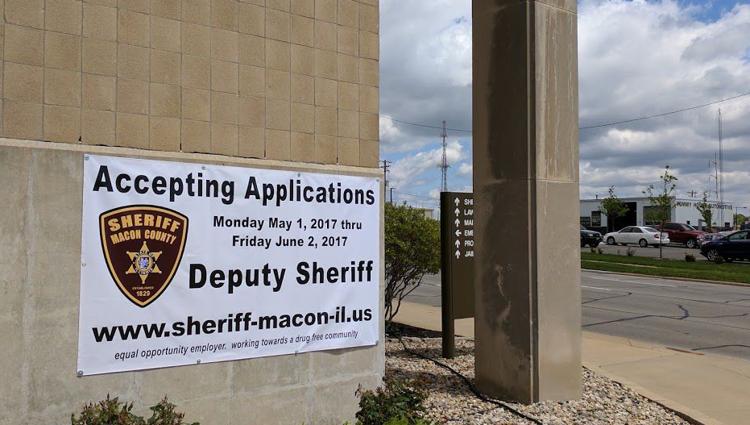 Decatur Park District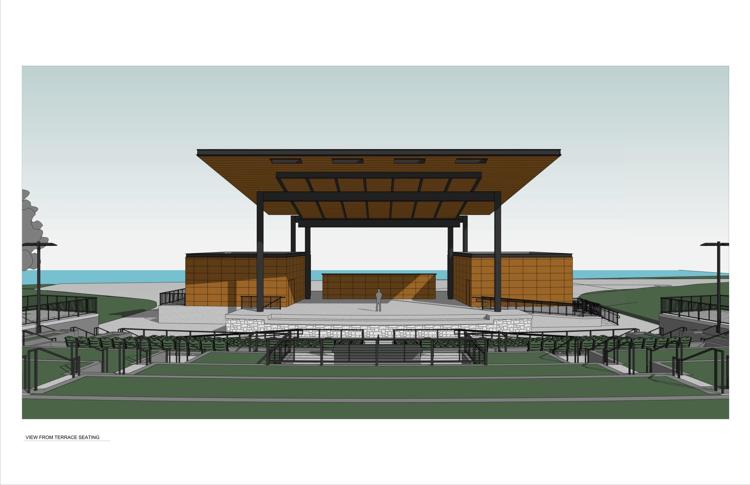 Decatur Park District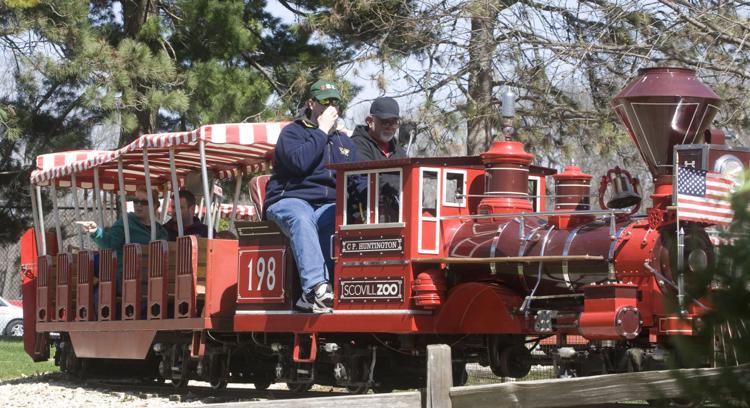 Decatur Park District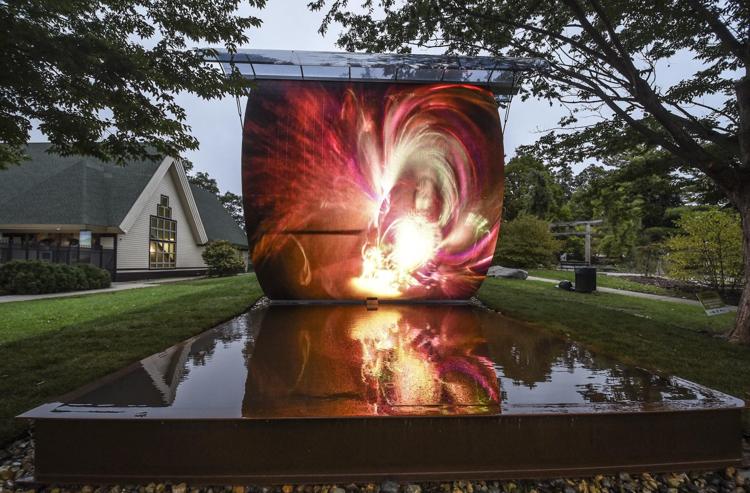 Other donations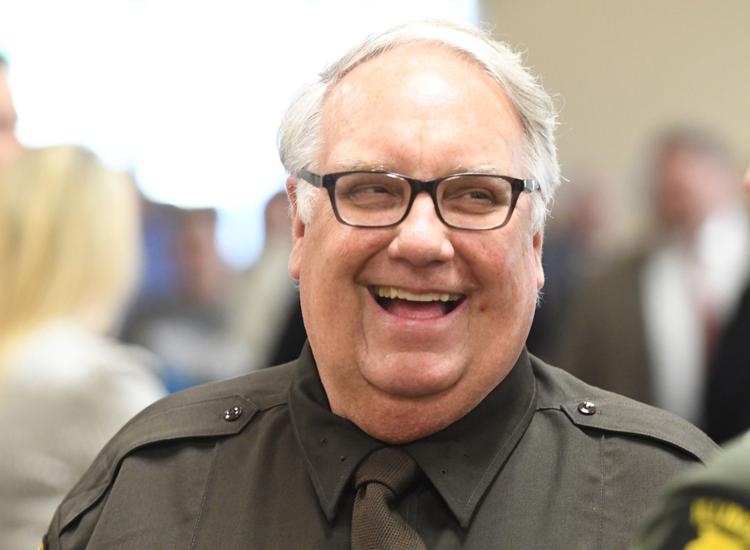 Other donations