The story starts with a promise of more shock and surprise than it deserves.
It's a story that begins, "I walked up to Marilyn Monroe and said, 'Have I seen you before ...?'"
One of the treats of Decatur Celebration in its early years was the genuine curiosity of what you might see. As Celebration works toward survival and potentially a new look in its 34th year, reviving those curiosities might be one of the things that revives the event. Maybe not at this year's festival, which is Aug. 2-4 — let's allow the workers to get the event on its feet and pointed in a positive direction before making suggestions to improve it.
As with many little touches that have been abandoned, a lack of finances or an increase in the fee of the talent scuttled a number of surprises once presented during the event. In some cases, the attractions were gone for a year or two or more before someone thought to ask, "Hey, wait a minute, what happened to … ?"
Like my encounter with "Marilyn." Celebrity lookalikes were an attraction early in the event's history. Seeing a Whoopi Goldberg lookalike wandering downtown was a surprise. A woman dressed as Mimi, the flamboyant secretary from "The Drew Carey Show," could only have been a feature in the late 1990s. The anarchy the Marx brothers unleashed when they took over a beer stand was a bonus show, their own flash mob before we used that term. And if you didn't see that moment, you missed it. Your only knowledge comes from someone who happened to be there and happened to remember it.
Decatur Celebration inspires people to be more than they think they can be. From the people who will be in attendance every open moment to the volunteers to the people working at food preparation or trying to help drivers park, Decatur's resilience is shown through a weekend.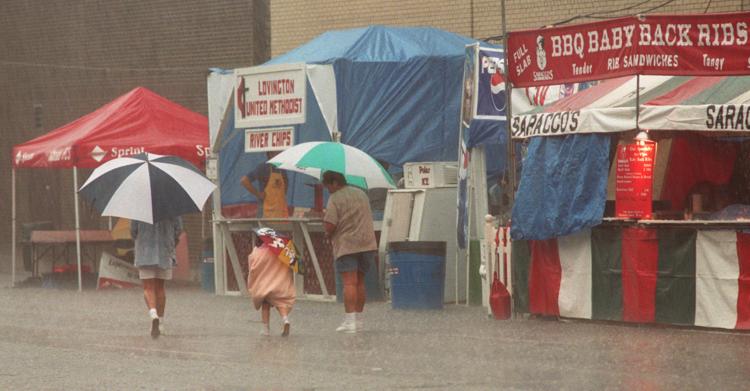 That year the Marx brothers made a havoc of an adult refreshment stand, weather made a havoc of Saturday afternoon. A storm with strong winds swept through downtown. Tornadoes were rumored, but never confirmed. People gathered under whatever cover they could find, including the since-razed parking lot west of the post office, right beside the Country Cloggers.
As the storm died, stunned people shuffled away from downtown. Arts and crafts areas were devastated. Goods were broken. Awnings were twisted beyond recognition. Money had literally washed down the drain. Concessionaires either had no power or no workers or no stomach to start over.
The Herald & Review crew drying out at the office waited for a phone call announcing the event was closing for the day, and we tried to imagine writing the event's obituary. By that time, we'd become well aware of event officials' worst fear: A rainout day, which would cripple Celebration, potentially fatally.
The phone finally rang. People were coming back. Vendors were starting back up. The stage schedule was going to be adjusted a bit, but volunteers were already working at mopping the stage.
You have free articles remaining.
Celebration producer/founder Fred Puglia didn't often reveal his emotions in front of me. I only recall twice, and both were surprises. One was as he watched The Presidents of the United States of America rock the stage near Central Park, and he let go a howl of glee that was as loud as it was terrifying. The other time was after that storm, when he drove his golf cart around the suddenly re-filling streets to discuss statuses with his volunteers. Puglia seemed genuinely surprised the crowd was returning.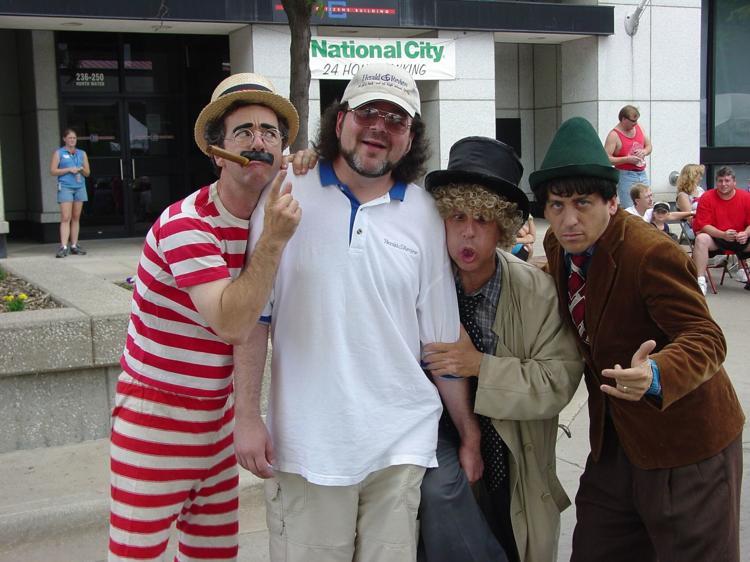 And at that point, just as I thought Fred was having a moment, "Groucho" from the Marx brothers jumped on the back of the golf cart, stood up and pointed his desired direction with his cigar, all while singing, "Hello, I must be going."
That was just another of those moments.
Which leads us back to a quarter-century or so ago. During a Saturday afternoon drizzle, I found myself standing under a downtown business' awning standing next to a familiar-looking woman.
A few weeks earlier, I'd attended a collectors' show in Chicago. The show featured people selling autographs, cards and memorabilia, and a number of well-known athletes were in attendance. As the people hyping collectible cards battled to get attention, one of them brought in a Marilyn Monroe lookalike. The woman was a dead ringer for "The Seven-Year Itch"-era Monroe. The woman under the awning had the same resemblance.
"Were you in Chicago at a show a few weeks back?" I asked. It was the same woman. We discussed the odd career of being a lookalike, and she told me about a time when she was brought into a room to surprise Joe DiMaggio, who was married to Monroe for nine months in 1954. He spent the rest of her life trying to win her back. One presumes meeting my Marilyn was not one of DiMaggio's better moments.
"I don't think he liked it," Marilyn admitted.
Celebration can still be an event where there is a surprise around every corner, be it a guy doing a kids' TV show literally inside of a TV set, steel drum players, someone on stilts, a traveling Mariachi band. The traveling Mariachis were always a wonder, and the subject of the most amusement we had while working at the information booth the Herald & Review manned back in the day.
"Where's the Mariachis?" people would ask, and be dissatisfied with our answer of, "We don't know. They travel."
This year offers a new Celebration from new organizers. Those organizers have heard the complaints and praise and suggestions. In a little less than three weeks, we'll get to see what memories we can develop from this edition.
5 celebration parade 08062016.jpg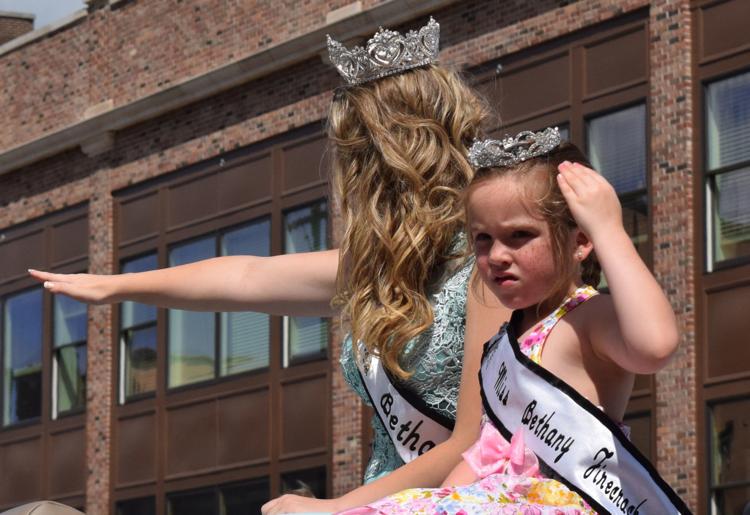 6 Best Photos Doubletruck 12.30.17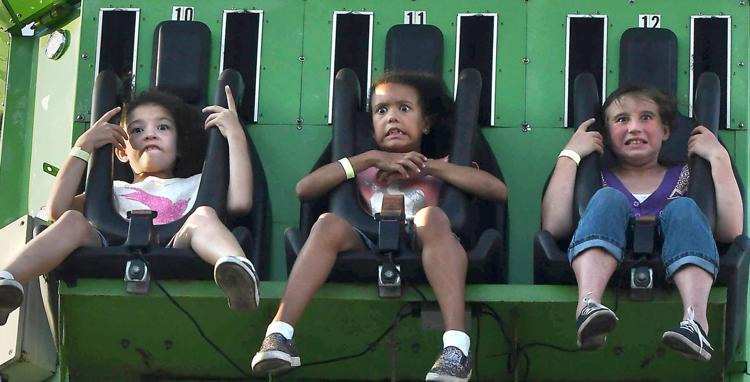 7 best of celebration page 9.6.17.jpg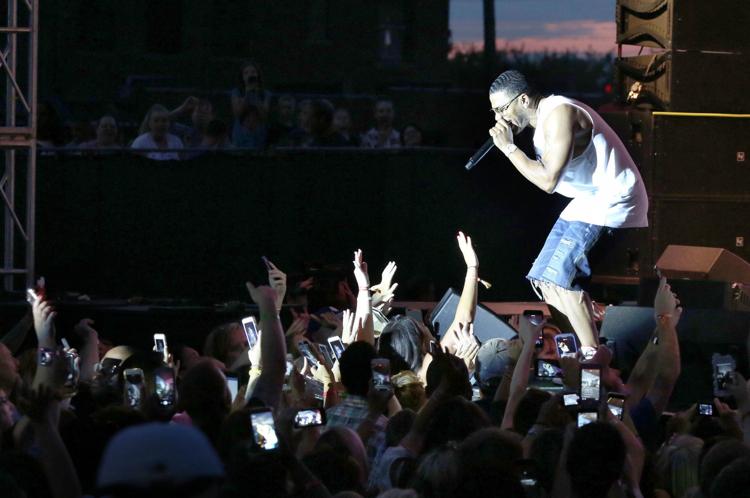 8 best of News 2017 10 12.15.17.JPG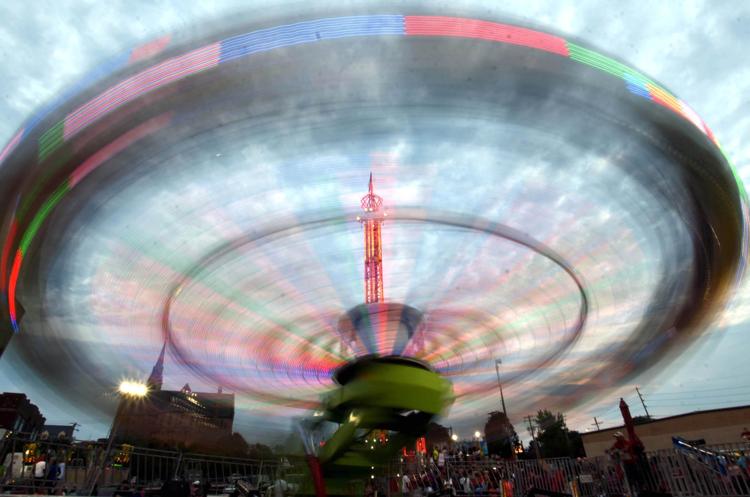 34 celebration parade 08062016.jpg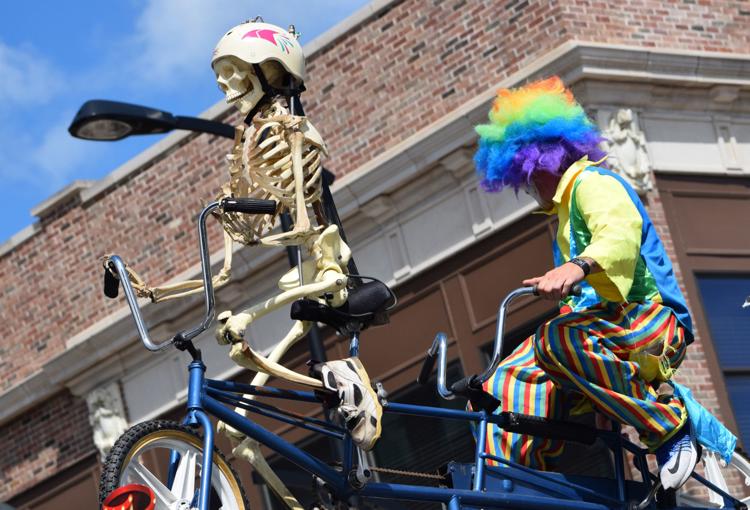 53 celebration parade 08062016.jpg
080617-dec-loc-doubletruckpic2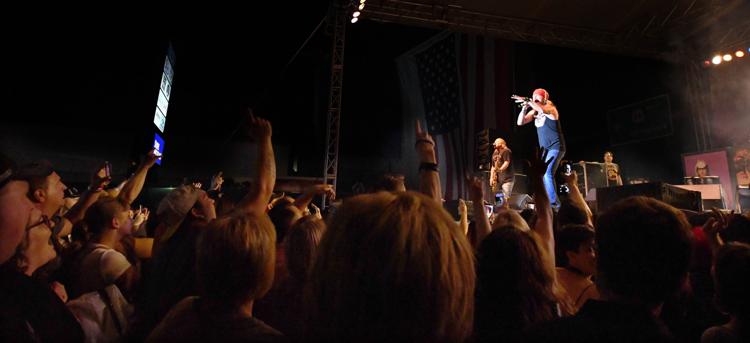 Davis, Gloria razzle dazzle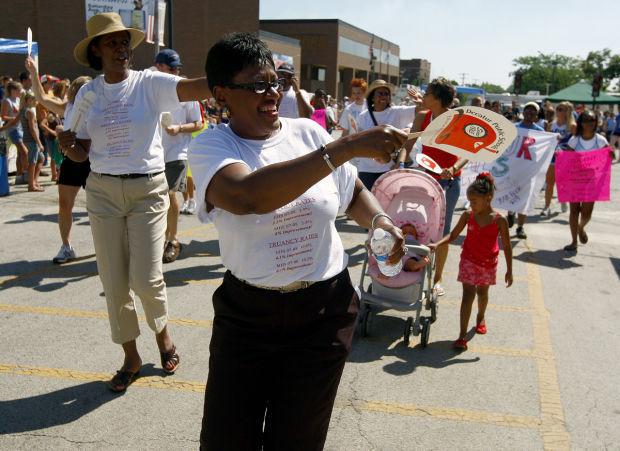 Decatur Celebration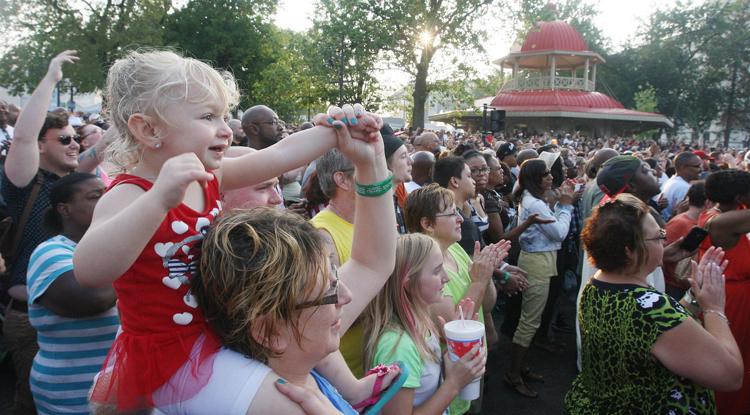 decgal celebration day 2 1513 080417A.JPG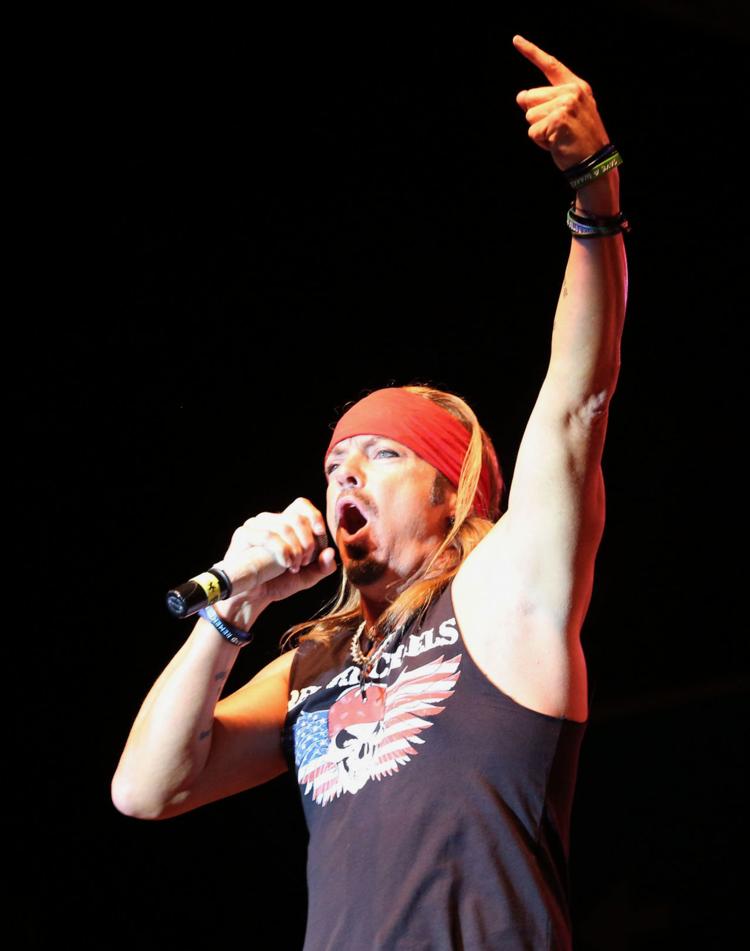 decgal celebration hotdog 15 080417.JPG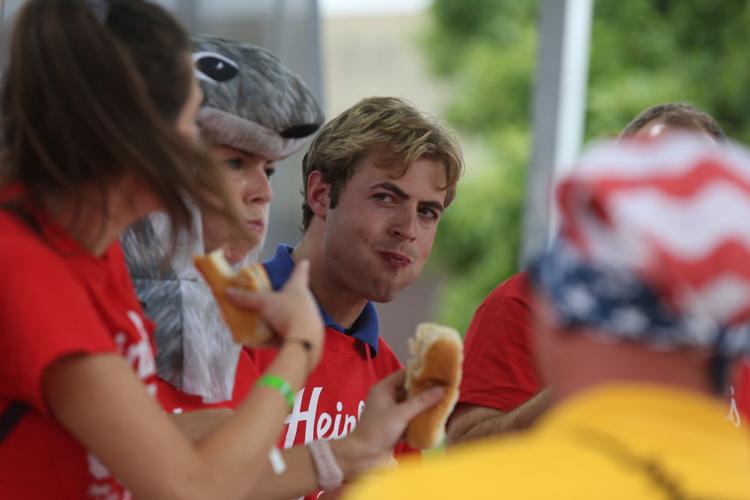 decgal celebration hotdog 21 080417.JPG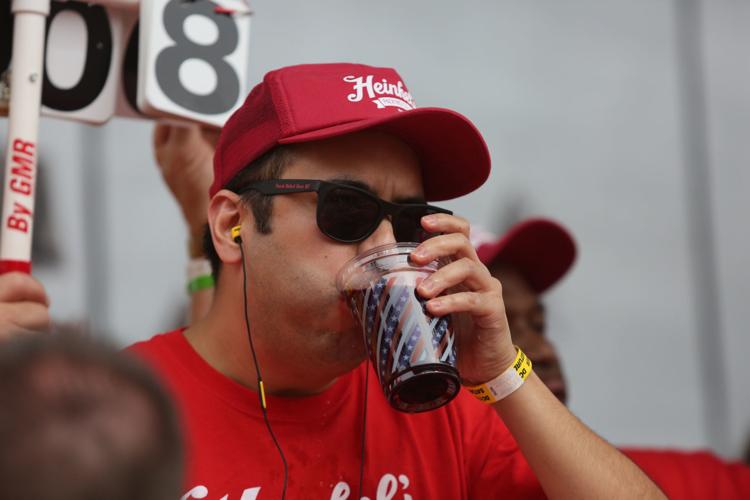 decgal sunday celebration 7 2017.JPG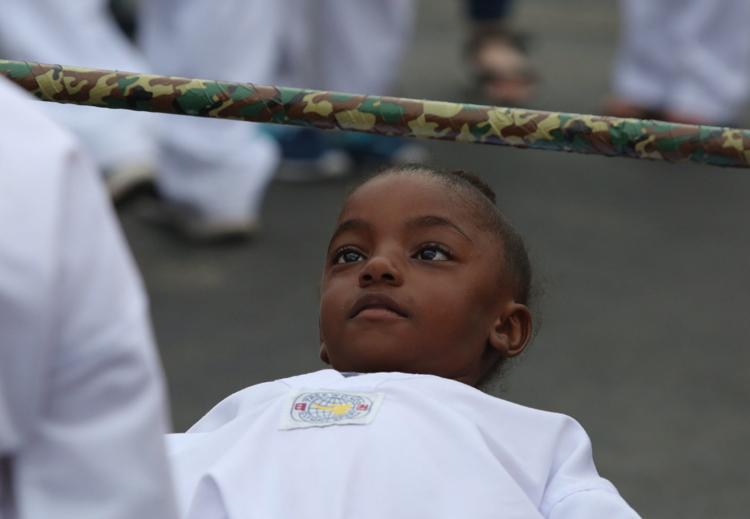 decgal sunday celebration 8 2017.JPG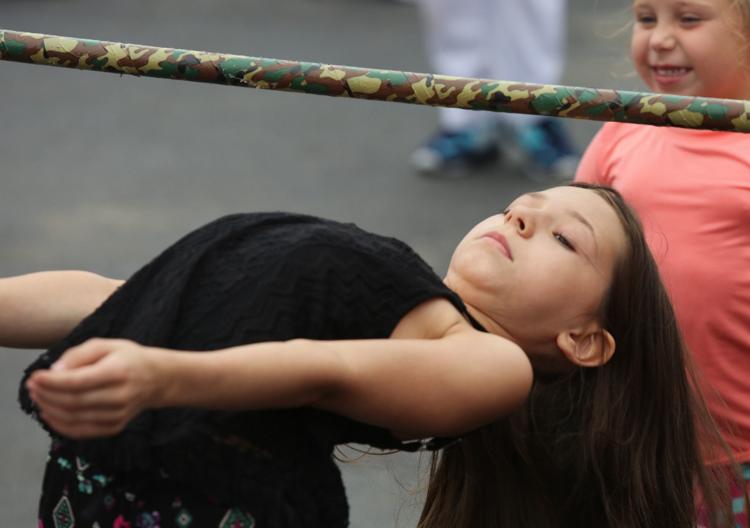 decgal sunday celebration 12 2017.JPG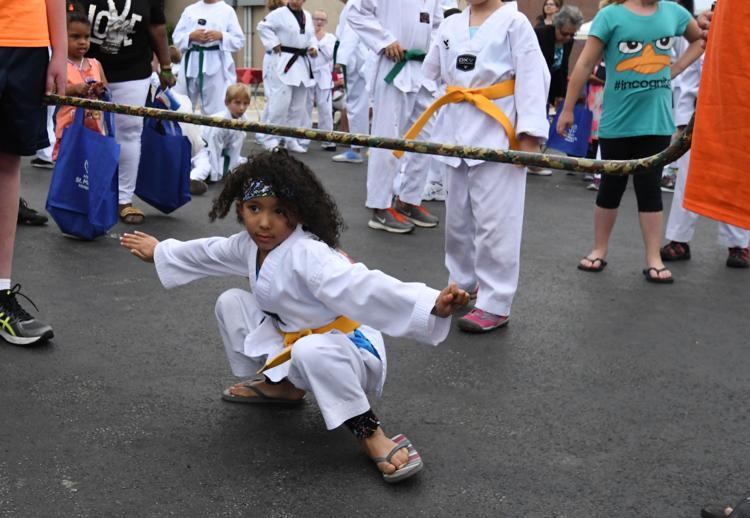 Here_Comes_The_Mummies 1 08.07.17.jpg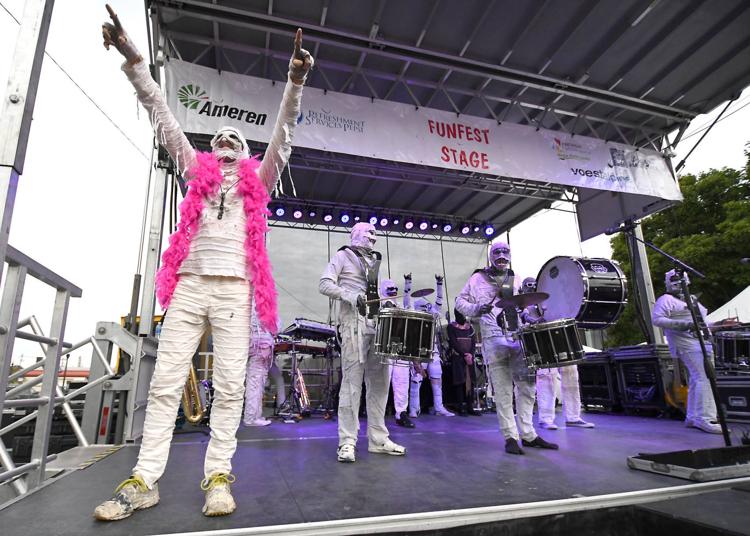 Miss Illinois Festival 08.07.17.JPG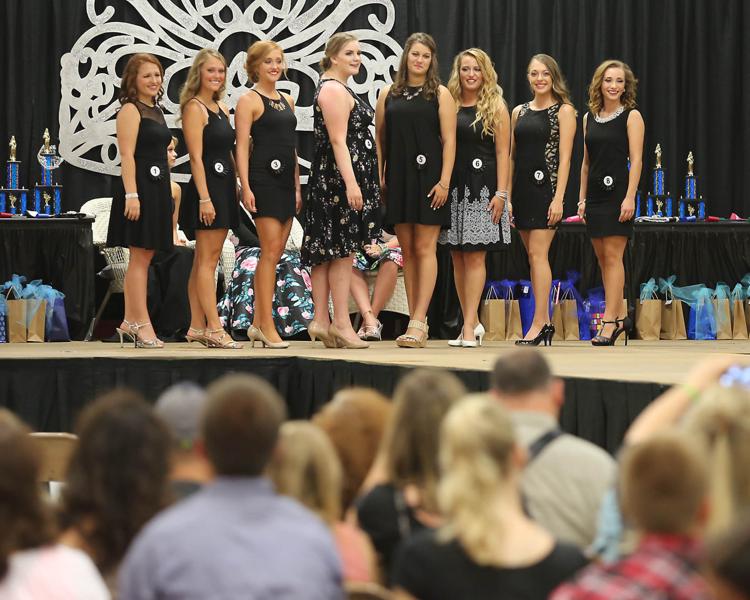 Vanilla Ice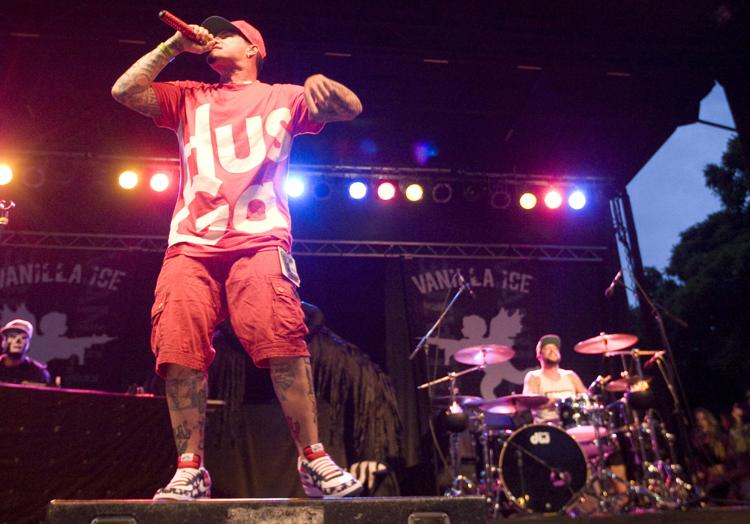 BREHENY: Many thanks to these Decatur Celebration sponsors
The 34th Decatur Celebration is almost here!
In April, the leadership of the Decatur Celebration appealed to businesses and individuals to invest money into the event as a sponsor. The sponsorship would provide the financial resources needed to hire quality entertainment for this year's three-day event.
We are happy to report that businesses and individuals stepped up to the tune of over $200,000, exceeding our required goal of $150,000. The entertainment is booked and it's now time to "Party On" in downtown Decatur on Aug. 2, 3 and 4. 
Thank you, thank you, thank you to these sponsors! 
Platinum Elite
All Service and Contracting Corp.
Decatur Area Convention & Visitors Bureau
Decatur Park District
HSHS St. Mary's Hospital
Neuhoff Media
Refreshment Services Pepsi
Skeff Distributing
Stripmasters
Village of Forsyth
Platinum
Caterpillar Inc.
Cromwell Radio Group
Decatur Ambulance Service
Main Place Properties, LLC
Gold
ADM
Advanced Disposal
Barbeck Communications
Black & Company
Brinkoetter & Associates
Busey
City Limitless of Decatur and Macon County
Decatur Conference Center & Hotel
Decatur Earthmover Credit Union
Dynagraphics
Flora Gems
Hickory Point Bank & Trust
Investment Planners Inc.
The Kelly Group
Land of Lincoln Credit Union
McLeod Express Trucking
Miles Chevrolet
PNC Bank
RK Dixon
St. Paul's Lutheran Church
Sunbelt Rentals
Tate & Lyle North America Inc.
WAND-TV
Silver
Air King
Aramark Uniform Services
Bob Ridings Decatur
Bodine Electric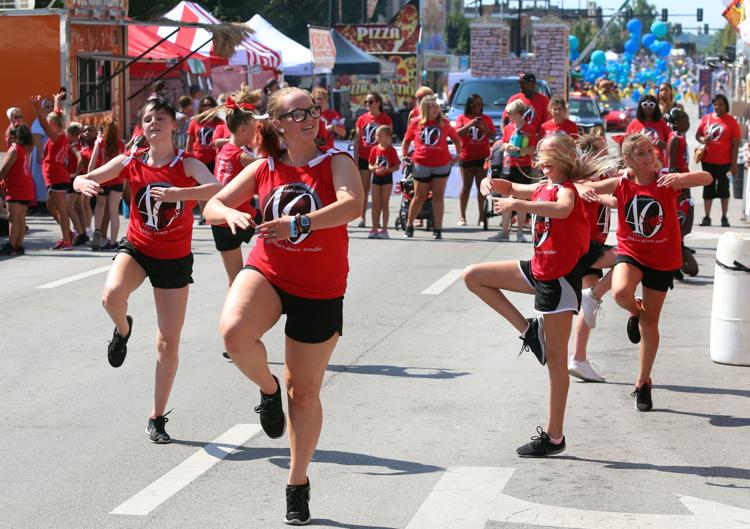 CEFCU
Cole Family Dentistry
Dale's Southlake Pharmacy
Dan Caulkins for Illinois State Representative
Decatur Magazine
Decatur Memorial Hospital
Decatur Public School District 61
Dunn Company
Exelon Corp.
Falcon Multimedia
First Mid Bank & Trust
Glenda Williamson Realty
Greater Decatur Chamber of Commerce
Horve Builders/Hospitalities
IBEW Local 146
J.L. Hubbard Insurance & Bonds
Macon County Sheriff's Department
May, Cocagne & King P.C.
Newell Auto Body
Nims Family Grant
Romono Company
State Farm Insurance
Tony Perino
WCIA-TV
WICS / Fox / CW
Bronze
Brechnitz Group of Raymond James
Bob Brady Auto Mall
Decatur Building and Construction
Heinkel's Packing Co.
Maroa Lumber Company
Parke Warehouses (Parke and Son Inc)
Richland Community College
Staley Credit Union
Sikich 
Swatrz Properties
The Brass Horn
WBGL
Celebration Friend
Charles Kuhle
Coziahr Harley Davidson
Grain Journal
Jim and Melissa Livasy
Kevin & Sue Breheny
William Krueger
Everything is in place to have another great event. The only thing we need now is good weather and for you to buy your wristbands. This Thursday, board members will be selling them all day at Central Park in downtown Decatur for a discounted price of $10. They are good for the whole Celebration weekend. You can save $5 by just driving by the park and purchasing them in advance. You don't even have to get out of your car. They will come to you.
You can also go to decaturcelabration.com for other business locations that are selling wristbands at a discount in advance of next weekend.
The entertainment is lined up, the food vendors are coming, the arts and crafts are made, the rides will be waiting for the kids and the drinks will be ice cold.
All we need now is to see you there! So as the headline said, please "Support the Decatur Celebration."
---
Gallery: A look back at Decatur Celebration through the years🎵🎈