DECATUR — As the temperatures outside finally start to rise, local horticulture groups are welcoming spring's return by hosting plant sales throughout the community. 
Here's a look at what they have to offer: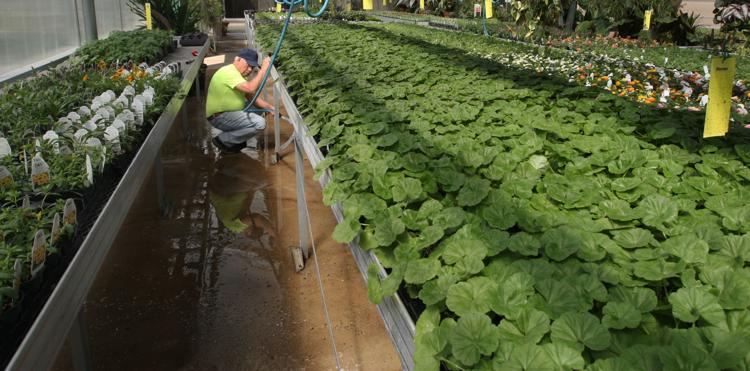 All three sales will boast a colorful selection of perennial and annual plants for garden enthusiasts and flower fans.
Josh McGrath, horticulture supervisor for the park district, said that annuals are plants that only live for one season, such as petunias and marigolds. Perennials, such as ferns and daisies, can live for multiple seasons, he said. 
"Usually, we have a lot of the same stuff that we normally do," McGrath said. "It's a lot of our extra plants that we have after we're done planting."
At the Extension's sale, which will be held at the Macon County Fairgrounds, all of the plants on display are grown by Master Gardeners, trained volunteers who help Extension "meet the constant demand for horticultural consumer information" within the state. 
Richland students grow the plants during its annual sale, which is annually held Mother's Day weekend at its student farms on campus on the city's east side. 
Vegetables, herbs and more
In addition to annuals and perennials, Extension and Richland sales will provide a variety of other plants and accessories, such as hanging baskets and herbs such as basil and lavender. 
You have free articles remaining.
The Glacier's Edge Master Naturalists, a volunteer group trained by Extension, will sell native plant species during its sale. County Extension Director Doug Harlan said the species range from grasses to wildflowers and provide a more natural look for gardens. 
"It's a lot of prairie grasses and native plants that (the Master Naturalists, also trained by Extension) have harvested seeds from," he said. "Plants that you've found a lot in prairies, dating back into history."
Varieties of hosta plants and non-genetically modified heirloom tomatoes will also be for sale, Harlan said. The tomatoes are typically a hot item for the sale, he said. "Come early, they go pretty quick."
At the Richland sale, varieties of grasses, foliage and accent plants will be available for purchase.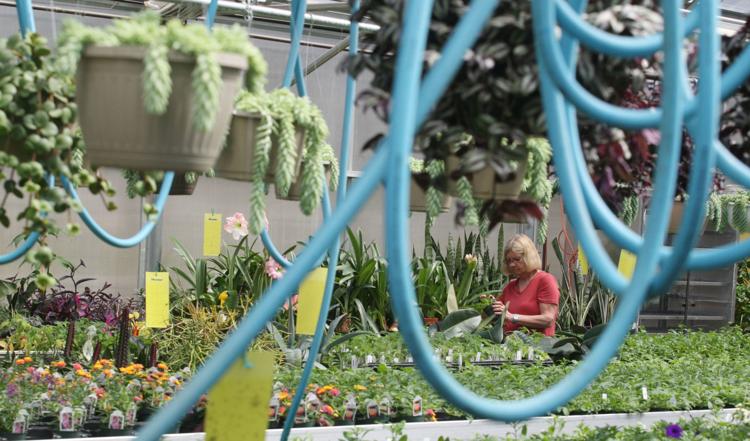 Looking forward to the return of gardening season, McGrath said gardeners should continue keeping a close eye on the weather.
"Don't start the season earlier than it should start," he said. "Usually after the first week in May, you're good to plant pretty much everything."
The Extension office's website offers a variety of resources for gardeners and aspiring horticulturalists to utilize. Harlan said many of the office's Master Gardeners will be at the sale and can answer questions. 
Harlan encourages gardeners, no matter what their experience level may be, to continue asking questions and finding ways to improve their craft. 
"As a gardener, you can always learn something new," he said.