DECATUR — Sherry Birkey marked her third anniversary of being cancer-free in the midst of a larger celebration on Thursday: National Cancer Survivors Day. 
Birkey was among hundreds to attend the 32nd annual Survivors' Day celebration hosted by Decatur Memorial hospital, HSHS St. Mary's Hospital and Cancer Care Specialists of Illinois. The 71-year-old Mount Zion resident, who had worked as a nurse, said she never thought she'd be walking into the hospital as a patient. Then, she was diagnosed with Stage 2 breast cancer.  
"Your world is turned upside-down, but at St. Mary's and Decatur Memorial Hospital, there is this immediate sense of community and you don't feel so alone," she said.
Valerie Jordan, director of oncology services for St. Mary's, said they expected over 1,200 people to honor survivors in the Macon County community. Some of those in attendance were survivors for 60 years or more.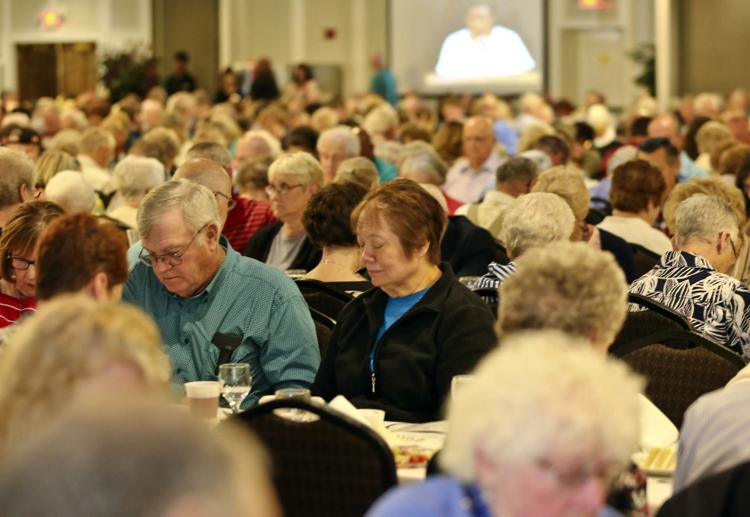 "Looking out into the crowd of people here tonight and seeing the joy that is in their heart and how grateful the survivors are to be here another year is incredible," Jordan said. 
In 2016, the most recent year for which data is available, 1,658,716 Americans received a new diagnosis of invasive cancer, according to the Centers for Disease Control and Prevention. Overall, cancer is the second-leading cause of death in the U.S., after heart disease.
The five-year relative survival rate for the disease is 66.1%, according to the CDC. 
"Anyone who is diagnosed with any form of cancer immediately becomes part of this family and there is an automatic bond between us," Birkey said.
Brenda Johns, a close friend of Birkey and a mutual survivor of Stage 2 breast cancer, said she felt scared when she was diagnosed in early 2018.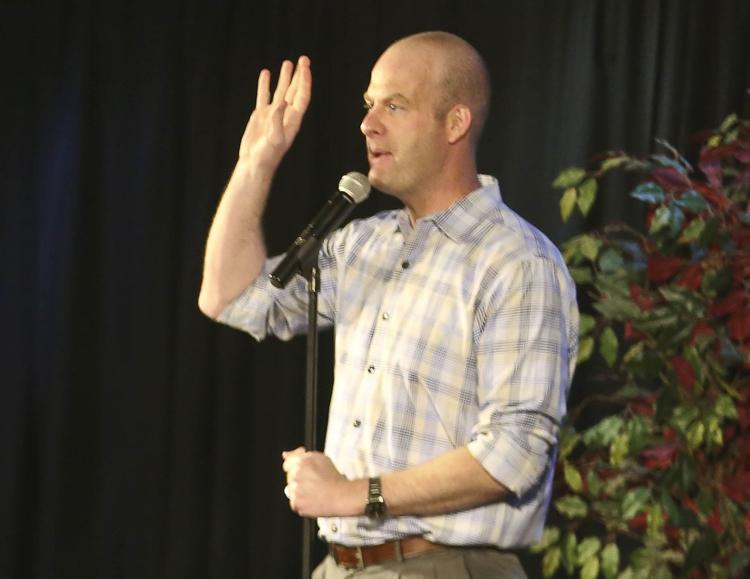 "I cried and just felt like I was in total shock," Johns, 62, said. "But after I gathered myself, I just said to the doctor at St. Mary's, 'So what's the plan?'"
Johns has been a cancer survivor for five months and found out this week she is cancer-free. Johns and Birkey became friends when their sons attended grade school together in Mount Zion but became close when they were involved in Cancer Care. Shortly after Johns was diagnosed, Birkey would bring gifts to the hospital and ask the nurses to pass them along. Birkey said they still keep in touch with others they met throughout their time in Cancer Care.
"It's great to see those friendships among the survivors in person," said Calvin Robinson, director of oncology services at Decatur Memorial Hospital. 
Johns said those who are diagnosed with cancer should remember one thing. 
"My best piece of advice is to never give up hope."