DECATUR — Though she's always known she wanted a job before heading to college, Kendra Hentz got a much clearer picture of her goals Monday. 
Kendra, 15, joined nine other Decatur-area teenagers on a tour of Caterpillar Inc., where they learned about job opportunities in engineering and design. 
"I'm actually interested in working (here) now before I go off to college," she said. "The engineer things we've gone over throughout the day, I've learned that I'm good at that."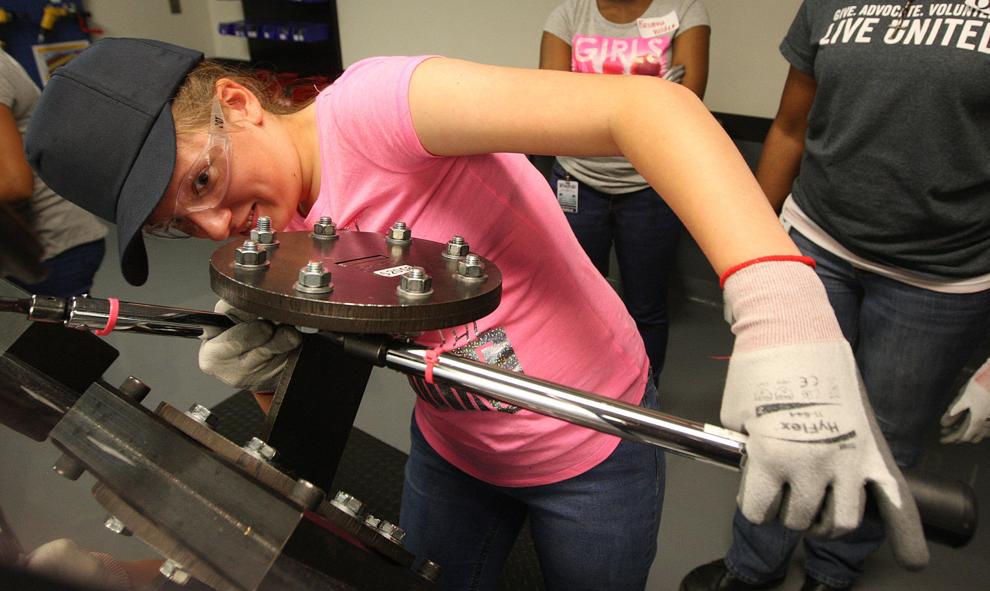 The girls, all between the ages of 12 and 16, are members of a nonprofit group called Sista Girls and Friends, founded in November 2013 to promote empowerment of young women and girls. On Monday's daylong trip, they explored the Caterpillar facility, including stops at the Assembly Training Lab and hearing from female engineers.
The visit fit with one of the group's goals of exposing teens to demands in the workforce and opportunities available in the Decatur area, said Sista Girls President and Founder Melverta Wilkins.
This was the first time the girls were able to gain firsthand experience inside a local business. As an added benefit, touring Caterpillar allowed them to learn about opportunities in a workforce that has historically been male-dominated.
"I want them to know more about women in this type (of job). A lot of times people don't see women in the manufacturing role or as an engineer," said Wilkins, who serves as the product change control engineer at Caterpillar. "They can begin to see that there are so many more opportunities for women."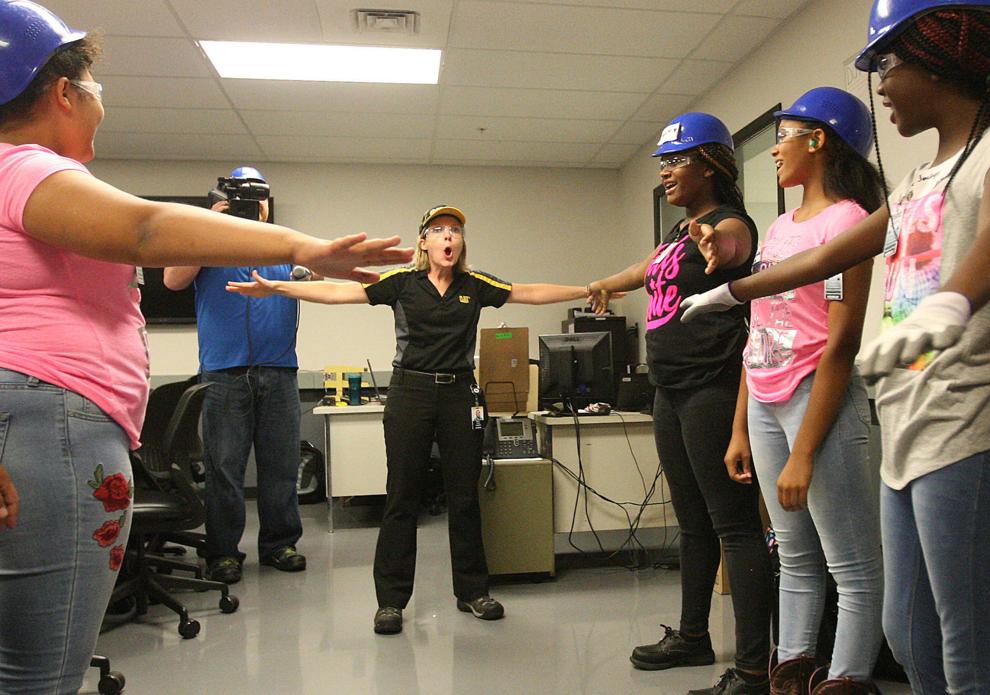 Overall, about 20 percent of undergraduate engineering degrees are awarded to women, but only 13 percent of the engineering workforce is female, according to a 2016 study from the Massachusetts Institute of Technology.
The girls also worked on personal story boards detailing what they've learned, an exercise that Wilkins said the aims to help them shape their own narrative.
"I want them to be able to tell their stories," she said. "A lot of times we have a story, but when you can see it written out, you can then begin to tell that story."
GiAnna Marie Muex, 12, said the visit reinforced a message heard throughout her time with Sista Girls and Friends.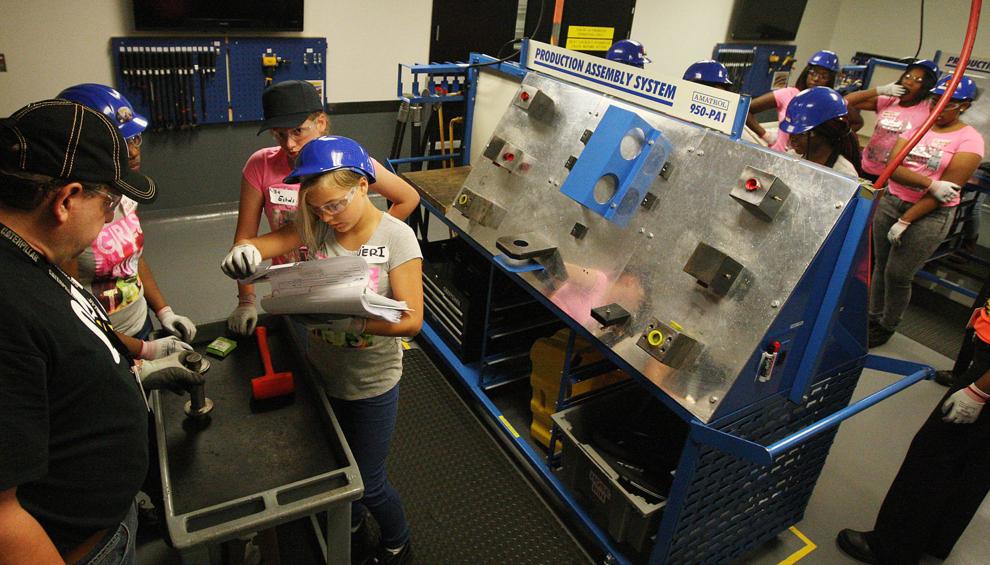 "You have to have a positive attitude to be successful," said GiAnna, of Decatur. "And you need to take the job seriously."
Among those on hand to help the girls through their trip was Emily Marlene Cole, project manager at Caterpillar.
A lifelong resident of Decatur, Cole said she did not become aware of the opportunities provided at Caterpillar until she was in college. She described Monday as a "life-changing experience" for the girls to learn about available careers.
"If I had this experience when I was a kid, it may have changed what I did growing up and my approach to college," Cole said. "I hope they now know what engineering provides and about potential career opportunities they may not have known existed."