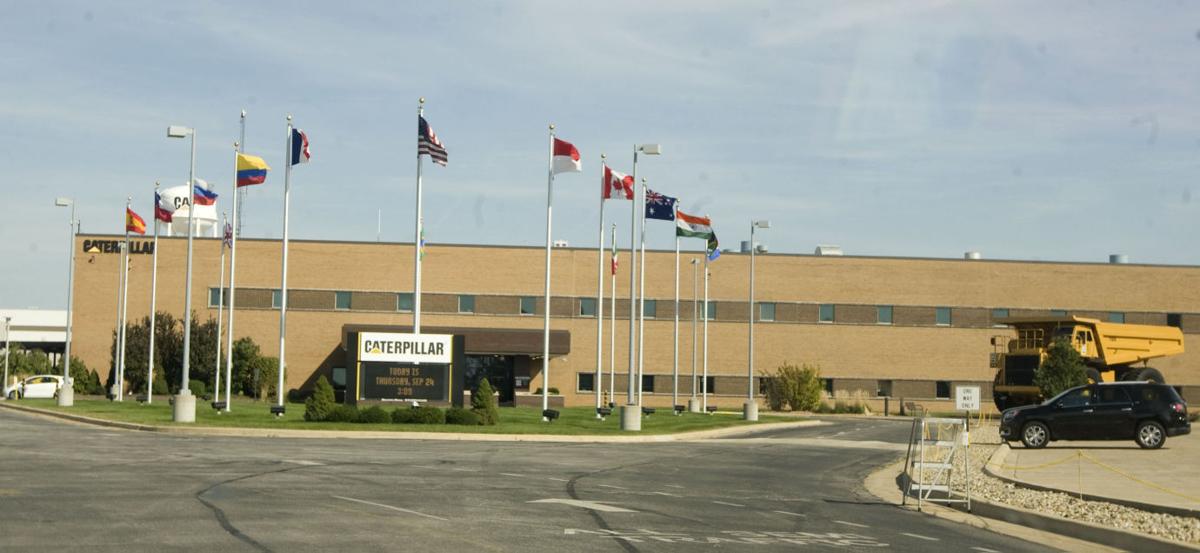 PEORIA – Caterpillar Inc. is known as the "Earthmover," but its biggest transformation is happening on the inside, with a major organizational shake-up due to hit in November.
The company's struggling mining products sales, which cover the giant trucks built in Decatur, is seeing some of the biggest changes.
The Mining Sales and Support Division gets rolled into a Global Mining Machine Business Division which will now handle operations, sales and marketing for both surface and underground mining customers.
The move was announced in the wake of the retirement, effective Dec. 31, of Chris Curfman, 62, vice president in charge of mining sales and support. Caterpillar said the changes as Curfman departs will streamline its business model and "enable a more effective cost structure in a challenging mining environment."
That challenging environment prompted the company last week to announce up to 5,000 salaried and management layoffs, most of them due before the end of the year, with perhaps a total of 10,000 jobs gone by 2018.
Caterpillar has seen its profits go steeply downhill for the past 30 months as a global economic malaise set in, hitting its mining customers particularly hard. The company's profit forecast for 2015 has been cut to $48 billion, which means it is looking at a 13 percent decline year over year. Caterpillar expects the 2016 numbers to be 5 percent worse than the 2015 results.
The pressure is clearly on to do something, and the job cuts and organizational revamp is how the company is responding. Caterpillar said the laser focus is customer service, and there is a heavy emphasis on changes involving dealer and customer relations.
Caterpillar is rearranging the corporate landscape across its entire product range with the creation of four new divisions named Global Aftermarket Solutions; Wear Components and Aftermarket Distribution; Marketing and Digital; and Sustainable, Work Tools and Industry Solutions. These cover everything from aftermarket sales to the design of components, customer and dealer support and the recycling and remanufacture of parts to give customers a price break.
Caterpillar said it's all about trying to refine its focus and operations to enhance its global dealer network and keep customers happy.
"Our dealers are the best in the industry when it comes to knowing and serving our customers," said Rob Charter, Caterpillar group president in charge of customer and dealer support. "These changes will help Caterpillar increase accountability at the divisional level and continue to differentiate the Caterpillar business model from our competitors."
Will it be enough to turn that business model around in a down market where new sales are tough and cash-strapped miners are known to be cannibalizing old machines for parts to save money? Analyst opinion on Wall Street has been mixed. One camp points to the fact that commodity prices from gold to oil have plunged 50 percent since 2011, and a cooling market in China means the decline is set to continue, all bad news for Caterpillar no matter how it reconfigures itself.
But the optimist camp said Caterpillar management has a solid track record of coping with crisis, and the company has been too profitable over time, while paying a healthy dividend to shareholders, to abandon now.
One leading analyst said Caterpillar's current problems make it a great buying opportunity and quotes the share shopping strategy of one of the most successful investors in history, Warren Buffett: "The best thing that happens to us is when a great company gets into temporary trouble … we want to buy them when they are on the operating table."