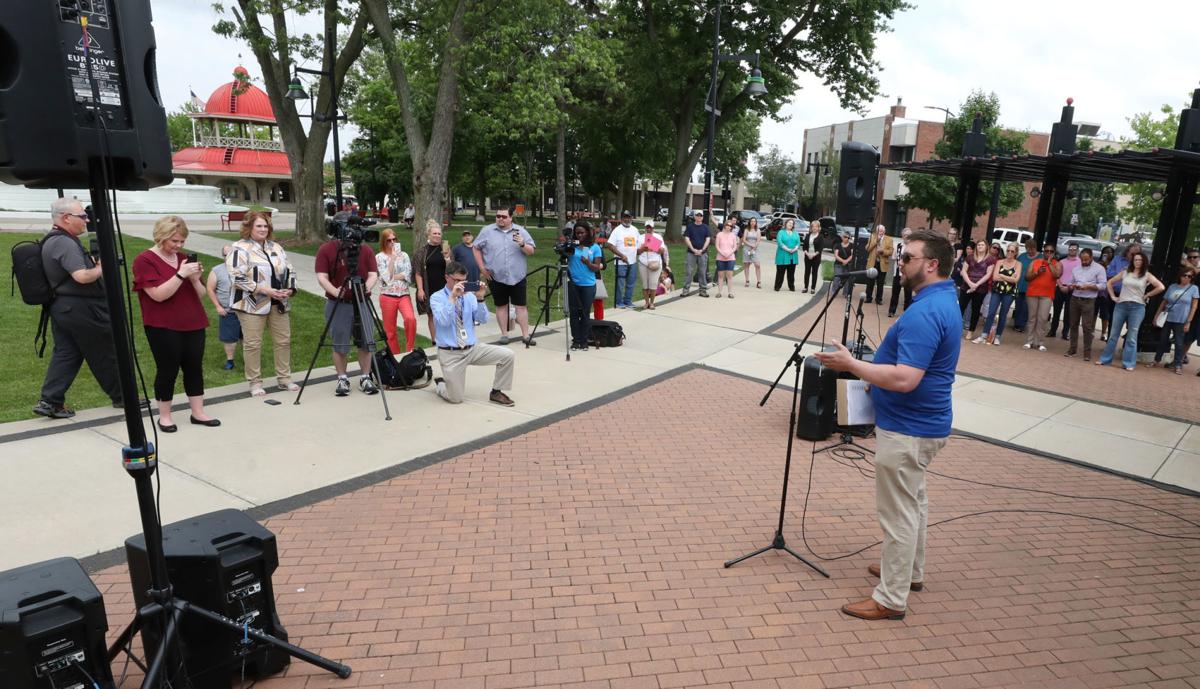 DECATUR — Organizers of Decatur Celebration on Wednesday said there's still work to go in raising $150,000 needed for entertainment at the annual festival that's re-positioning this season.
"We are in a good place," said producer Jarrod Cox. "Financially we are doing well, but we are still looking for more sponsorships."
Cox and others gathered in Central Park to reveal the theme for this year's festival, planned Aug. 2-4, as well as musical acts. Those include Friday night headliner Head East, an American rock band from East Central Illinois, and country music star Clay Walker, who will headline on Saturday.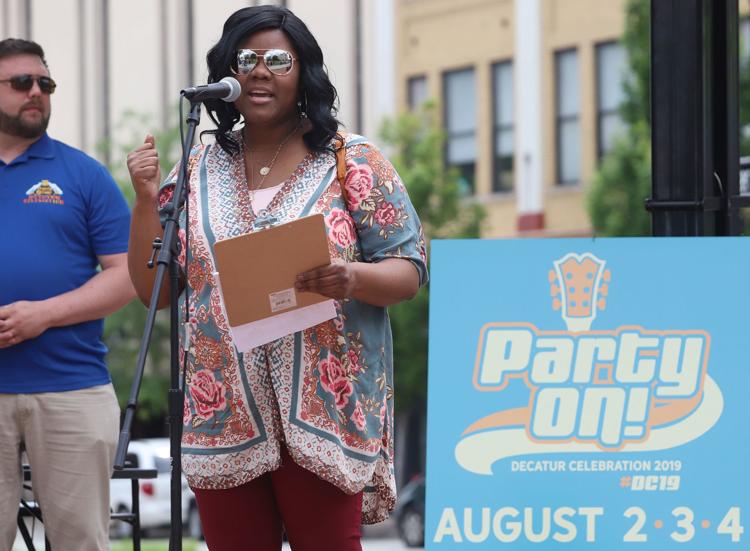 Sunday's final act, however, remains to be announced with Cox promising a "crowd-pleaser" who is still in negotiations with organizers. "Once you realize who it is, you're going to be blown away," he said. The event also will include a throwback R&B artist whose identity has yet to be revealed. 
The announcement comes just under two months after Celebration board members announced that the event would continue despite the resignation of producer Lori Sturgill, who stepped down in April. The board at that time asked for the community's help to pull together the 34th annual street festival and announced the formation of a Revitalization Committee, co-chaired by Amber Kaylor and Kevin Breheny.
"We've heard from so many of you," Kaylor said. "We're appreciative of the support, we're appreciative of the positive feedback and we've taken all of those things, and Jarrod and the team have really applied them. We're looking forward to an absolutely wonderful Celebration."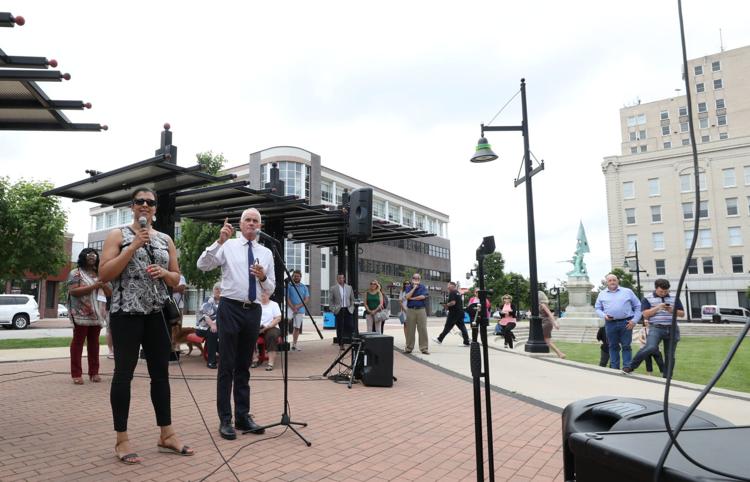 The theme for this year's event is simple and straightforward: "Party On!" 
Moonshine Bandits, a country rap duo from California, will open for Head East on Friday night.
On Saturday, acts include:
Rehab, a southern rock country and hip-hop band recently known for their "Bartender Song (Sittin' at a Bar);"
Sponge, an alternative rock band celebrating their 25th anniversary;
We Are Messengers on the Christian Stage;
Breheny said one theme of feedback received by organizers was a request for more activities during the day, rather than building the event around big-name acts at night. This year, the Awesome Squad, the popular musical duo of Michael Scherer and Zach Garrett often seen at the Children's Museum of Illinois, will be performing in Central Park right after the parade ends on Saturday morning. More daytime entertainment will follow.
"You will have a place to go when the parade is over," he said.
Another focus the Celebration board wanted to add to the schedule is more local talent.
Battle of the Bands was such a success during the inaugural showcase last year that organizers brought the competition back. Bands from as far away as Indiana will join the contest. "It drives home the point that the Decatur Celebration is all about us, it's about local, it's about our community," Kaylor said. "It shows us that we really want to see more of our local talent."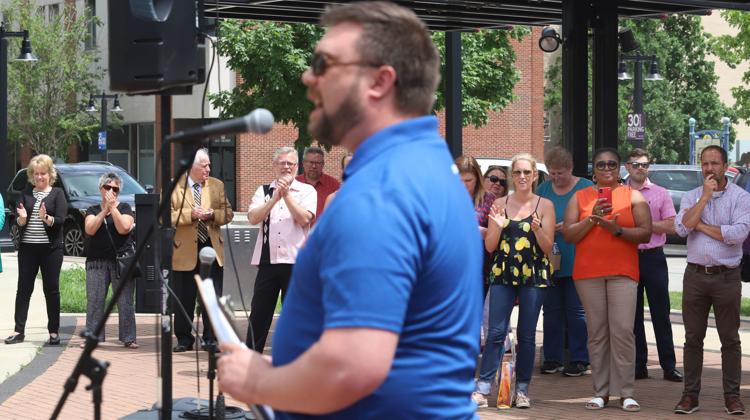 New foods are another attraction for the festival. Added to the list of food venues are cheese curds, iced coffee, and gourmet tacos, which includes lobster tacos and chicken-bacon-ranch tacos.
"We are also excited we are going to have turkey burgers," said Cheryl Pinkley, Celebration event manager. "It's from a local person here in town. He has always wanted to be a part of the food at the Celebration."
Board President Claudette Davis said the festival and carnival would remain fenced, as it has in recent years, but a gate will be added at East William and Franklin Streets, in addition to four entrance areas on the edges of the grounds.
"We've listened to you all," she said. "... This year, instead of having to walk to either corner, you can now have a more centralized admission area to the festival."
Wristband prices will not increase from last year, when they were $10 in advance or $15 at the gate. Children ages 12 and under will be admitted for free. VIP wristbands will be $50 or $100.
Advanced wristband purchases will begin June 24 at locations that have not yet been announced.
Cox said he is grateful for the community's assistance during that last 30 days of his new job.
"The community has come together, like they always do in Decatur," he said. "They come together when times are tough."
---
Past Decatur Celebration headliners
2017 - Nelly, Bret Michaels, Travis Tritt, 7eventh Time Down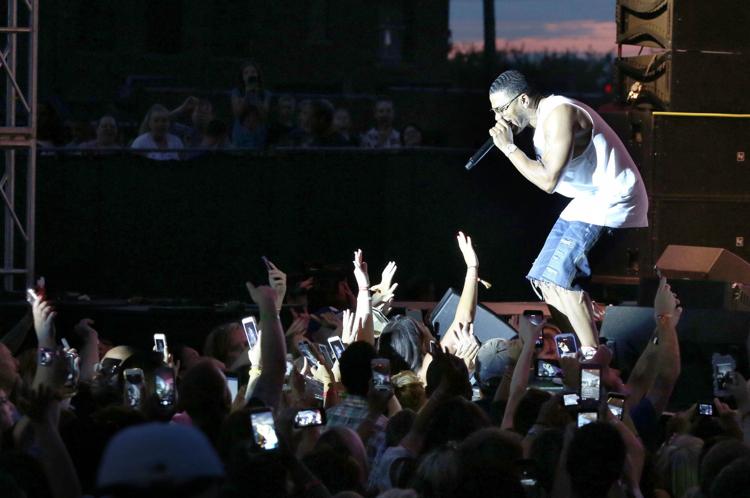 2016 - .38 Special, Morris Day and The Time, Thompson Square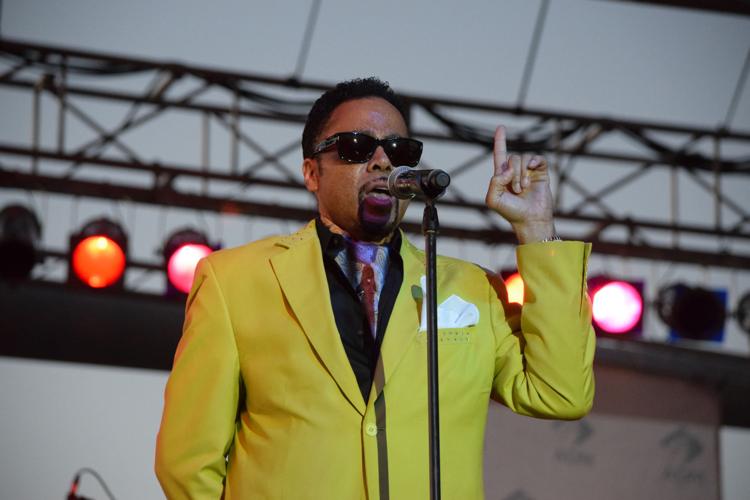 2015 - Lonestar, Blues Traveler, Kool and the Gang, En Vogue, Blackberry Smoke, Vanilla Ice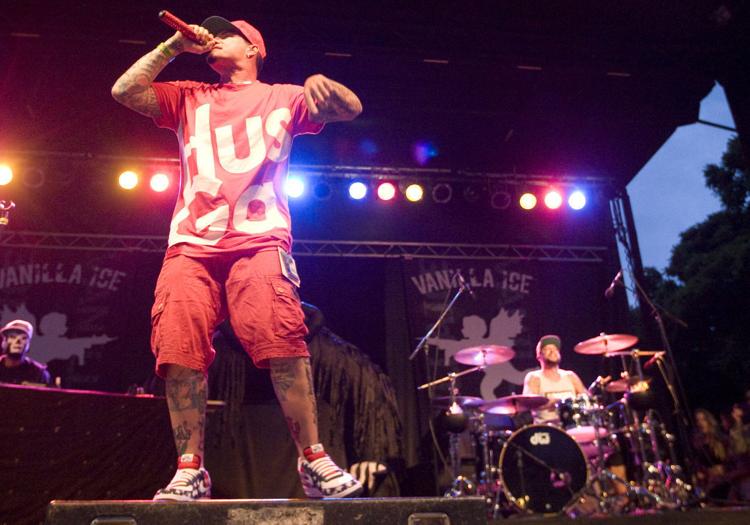 2014 - Joan Jett and the Blackhearts, Jo Dee Messina, Ruben Studdard, Salt-N-Pepa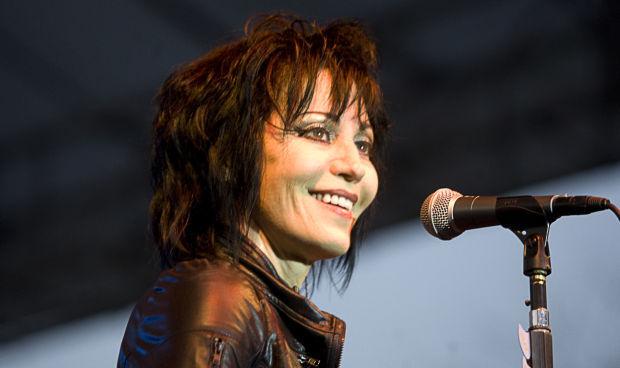 2013 - Foghat, Vertical Horizon, Blind Melon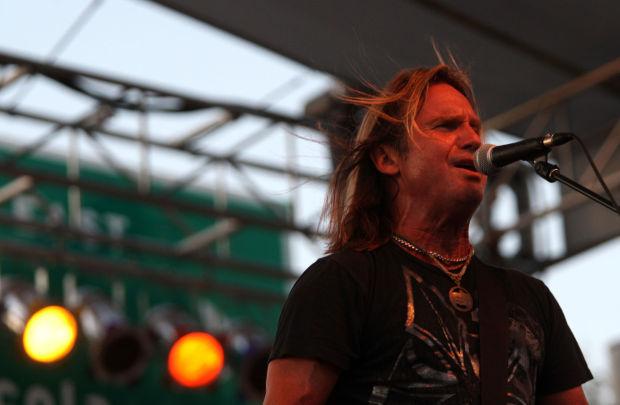 2012 - Billy Ocean, Spin Doctors, Color Me Badd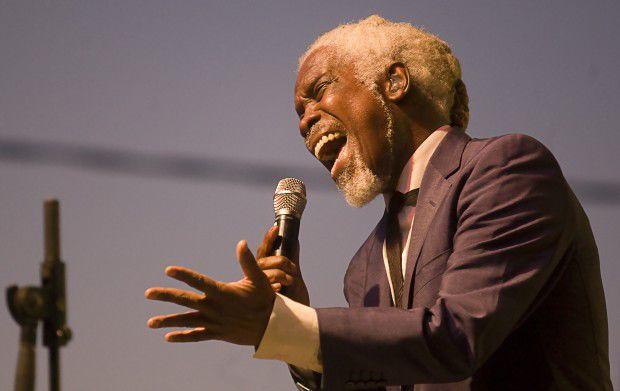 2011 - Night Ranger, Steel Magnolia, Patty Smyth and Scandal, Here Come The Mummies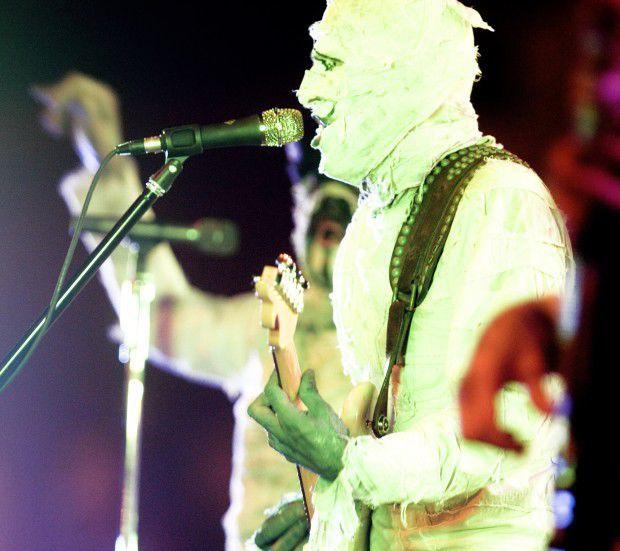 2010 - Charlie Daniels Band, Lou Gramm of Foreigner, Tone Loc Georgia Satellites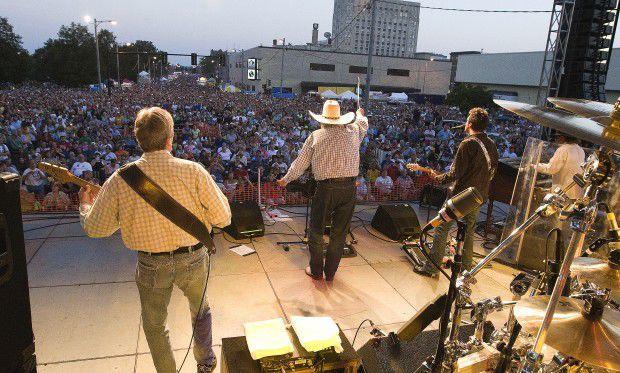 2009 - Romantics, Richard Marx, Joe Diffie, Natalie Grant, The Miracles, The Spinners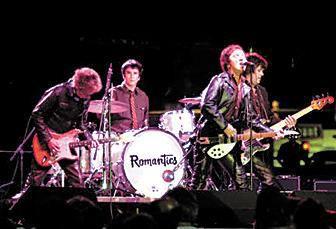 2008 - 1986
2008 - The Smithereens, Plain White T's,  Edgar Winter
2007 - Sheena Easton, Dennis DeYoung, Sugarhill Gang
2006 - Avalon, BoDeans, Marshall Tucker Band, Jim and Dan Seals
2005 - Big Bad Voodoo Daddy, Boyz II Men, Jars of Clay, Village People
2004 - Presidents of the United States of America, Gin Blossoms, David Lee Murphy/Lee Roy Parnell
2003 - Ray Parker Jr., Mark Farner,  Paul Revere and the Raiders
2002 - The Nelsons, The Fixx, Jerry Reed, Loverboy, Dave Mason
2001 - Little River Band, Lisa Lisa, Mark Schultz
2000 - The Tokens, Gene Chandler, Savoy Brown, BR5-49, P.M. Dawn, Eddie Money, Taylor Dayne, Richie Havens
1999 - Kansas, Christopher Cross, All-4-One
1998 - Rick Springfield, The Manhattans, 10,000 Maniacs, Spyro Gyra
1997 - Air Supply, The Turtles, Chuck Negron (Three Dog Night), Daryle Singletary
1996 - Commodores, Survivor, Ronnie McDowel
1995 - Mary Wilson (The Supremes), Electric Light Orchestra Part II, Earl Thomas Conley
1994 - The Crystals, Arrow, Blood, Sweat and Tears, Eddie Rabbitt
1993 - Johnny Paycheck, Tiny Tim, Mamas and the Papas, The Jets
1992 - Lassie, John Anderson, 1964 as the Beatles, Micky Dolenz of the Monkees
1991 - Don McLean, Exile, Dr. Hook, Harold Melvin and the Blue Notes, Vince Vance and the Valiants
1990 - Chi-Lites, 1964 as the Beatles, Jerry Butler, Vince Vance and the Valiants
1989 - The Platters, The Kendalls, The Buckinghams, Henny Youngman 
1988 - 1964 as the Beatles, B.J. Thomas,   Bertie Higgins
1987 - Regency, John Conlee, Kingston Trio 
1986 - Big Twist and the Mellow Fellows, Dan Peek (ex-America lead singer), Ronnie McDowell, The Association
Contact Donnette Beckett at (217) 421-6983. Follow her on Twitter: @donnettebHR
Get local news delivered to your inbox!
Subscribe to our Daily Headlines newsletter.