DECATUR — As Hurricane Florence roared ashore Friday on the East Coast, packing heavy rains and 90 mph winds, the response from Central Illinois was already underway.
Before the hurricane even hit, Ameren Illinois was contacted to help with power restoration. According to Ron Pate, Ameren senior vice president of operations and technical services, the company was asked to send help on Tuesday.
Duke Energy, the power company in Charlotte, North Carolina, contacted Ameren asking for 45 contracted linemen and 40 Ameren linemen employees.
"They knew they would have problems," Pate said. "They said 2,500 lineman will be needed. You utilize the folks closest first."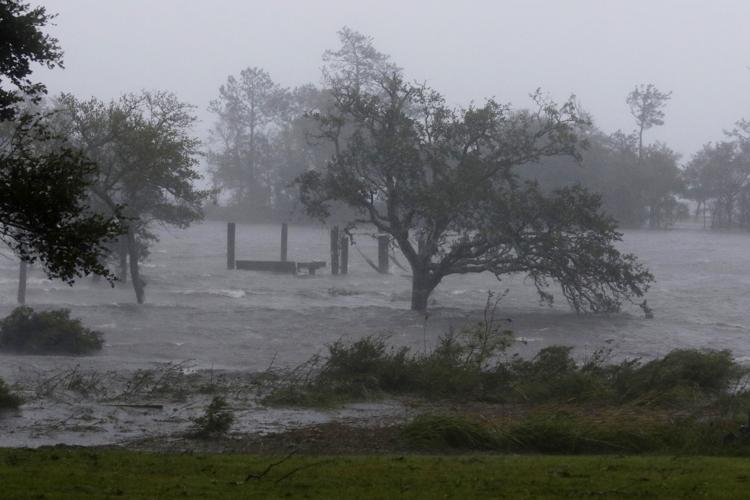 Now that the hurricane has hit the coast, Duke notified Ameren it would not need those employees, only the contractors.
"They are more worried about the flooding," Pate said. "People can't get there anyway."
The Illinois National Guard sent helicopters close to the areas affected by the hurricane. A Chinook helicopter with the 1st Battalion 106th Aviation Regiment left Kankakee with six crew members Thursday. The aircraft is large enough to carry needed supplies.
A Black Hawk helicopter left Peoria the same day with a crew of four. The aircraft's hoist is able help with rescues in areas that are unreachable by ground units.
"The helicopters are near the coast, but aren't in impacted areas until the storm goes through," Sgt. Stephen Gifford said.
North Carolina Gov. Roy Cooper said the hurricane was "wreaking havoc" on the coast and could wipe out entire communities as it makes its "violent grind across our state for days." He called the rain an event that comes along only once every 1,000 years.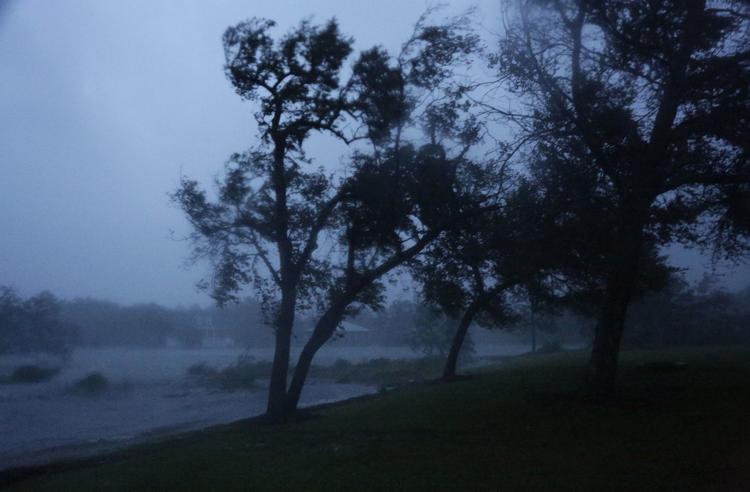 Other local companies already heading toward the coast include restoration specialists Peerless Cleaners. On Friday, the company sent a truck with equipment only, which includes 60 dehumidifiers and 200 large fans. Peerless operations manager Charlie Cloyd has been watching the hurricane's progress and is ready to help.
"We will send crews if needed," he said. "Right now, we need to watch the logistics. We will wait to see what equipment they need."
In the aftermath, Pate said Ameren will send help as requested.
"We don't want to send people in harm's way anyway," he said. "Our plan is to hold back."
Within 10 minutes of Stephen Born sending out a message to volunteers, he received 15 responses. As the disaster coordinator with Lutheran Early Response Team, or LERT, Born communicates with 850 volunteers from 51 Central Illinois counties.
"After the first responders leave, we come in," he said. "We don't want to interfere with what is going on."
Once the water recedes and LERT establishes a base of operations, volunteers will travel to the area to meet with the survivors. Born said he could get the call immediately, five days or two weeks from when the disaster hit. Volunteers spend their waiting time preparing their equipment and supplies.
"Right now we need to get things dusted off," he said.
Illinois Baptist Disaster Relief is also waiting to hear where their volunteers will be sent. Teams will be arriving from Southern Baptist churches from around the state. Many will be from Central and Southern Illinois.
According Lisa Misner, with Illinois Baptist Disaster Relief, five teams are preparing to leave as early as Sunday. One of the local groups will be from Sullivan. "They could be doing flood recovery," Misner said about the current east coast conditions.
Misner said other responsibilities could include staffing a mobile kitchen, doing chainsaw work and damage assessment.
"They have all received training and specialize in their areas," she said. "We do any of the main disasters and others that are local. We are trained and ready to go anywhere."
The Associated Press contributed to this article.