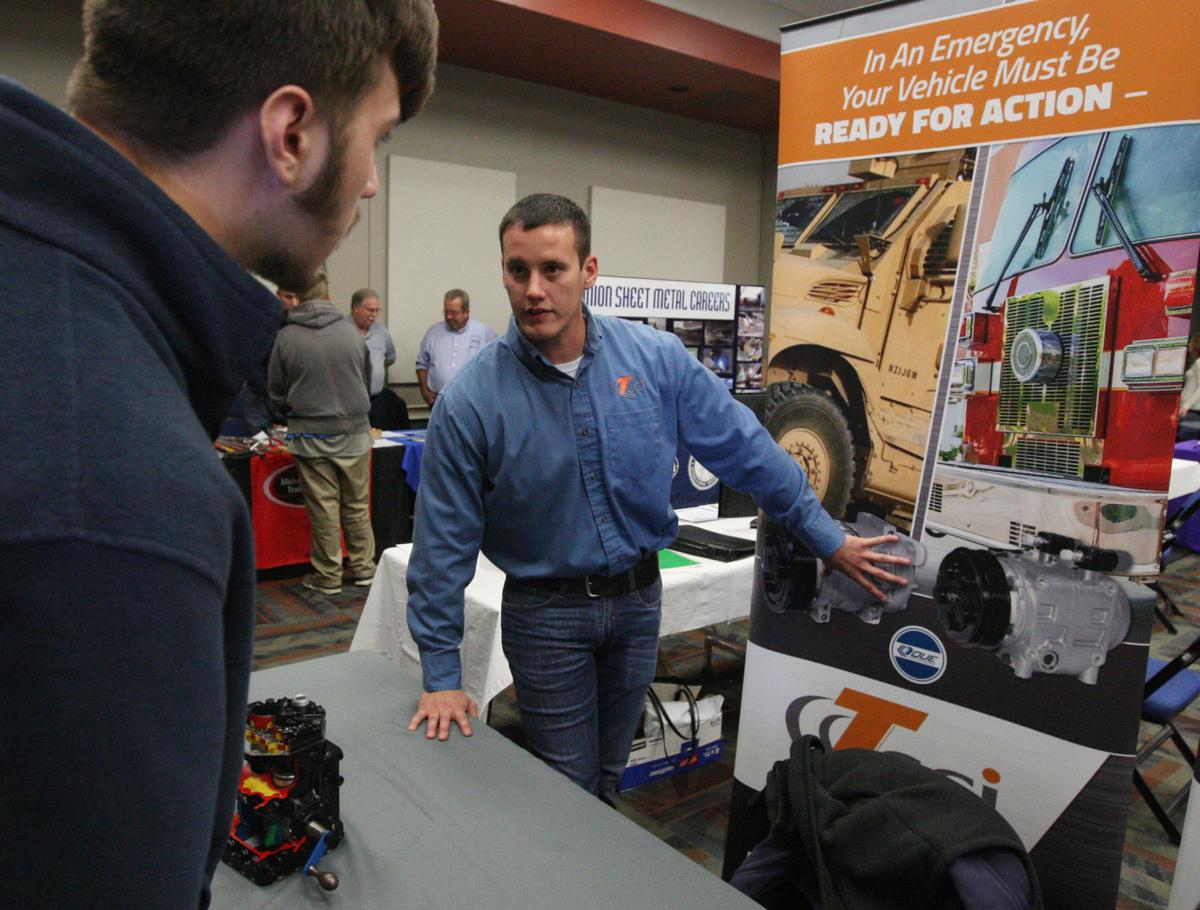 DECATUR — Some Central Illinois unions and contractors face a continued struggle finding what for generations were in abundant supply in this region — qualified workers.
The seemingly contradictory condition in a community with high unemployment is causing the industry to rethink how new talent is attracted, as good jobs go unfilled and above-average growth is projected. 
"There are surely enough unemployed people to fill those positions," said Bill Francisco, president of the Decatur Trades and Labor Assembly, AFL-CIO. "Getting the skills that are needed is the obstacle we face."
Trade jobs like plumbers, carpenters, welders, mechanics, electricians and construction workers are in demand, but there are a limited number of applicants who fit the qualifications. The well-paid and often stable positions often are more technical and require training.
Industry experts point to a gap in educational opportunities and cultural factors, such as the societal pressure to pursue a four-year degree, as barriers to bringing in the next generation of workers across the country. The result: New talent isn't entering the pipeline fast enough to offset retiring workers. 
The average age of the trades and labor assembly is about 37 years old, Francisco said.
"We need to bring the younger generation in, otherwise we are going to lose the qualified trainers," he said.
Nationally, there are an estimated 6 million vacant jobs across all sectors, but the U.S. Bureau of Labor Statistics projects faster-than-average job growth across vocational fields over the coming decade, rebounding after a series of declines following the recession a decade ago. The following increases are projected by 2026: 
76,300 trade supervisor jobs for construction and extraction workers
153,300 construction laborers
46,100 construction managers
60,000 electricians
87,000 carpenters
The biggest demographic among Local 146 members are those 55 and older, said Jason Drake, apprenticeship coordinator with the International Brotherhood of Electrical Workers, IBEW Local 146. New apprentices begin every year, but there are always more workers leaving the field than entering it.
"We are going to have a sudden shortage in experienced electricians, and a gap around the same age with so much experience in the trade and they are going to be gone," he said. 
Lack of interest
When Braden England thinks of jobs in the trades or manufacturing, his mind originally conjured images of hundreds of workers shuffling drearily through routine work.
"We just think it's assembly lines building cars or building trucks like Caterpillar," said England, a senior at MacArthur High School who was among the hundreds to participate in a Manufacturing Days expo at Richland Community College that was meant to raise awareness of manufacturing and trade job opportunities. "But they don't think of all the little things that have to go into it, or the required jobs you can go into. Something like camera work at ADM, or electricians that are required for the job."
His classmate, Jaylen Howard, shared a similar sentiment.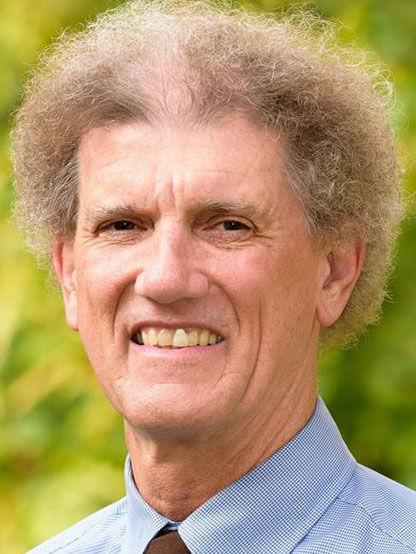 "It's probably just because when you hear manufacturing, you think about hard work and people not liking their jobs because they're building something in a hot factory," said Howard, a senior at MacArthur High School. "So that's probably why most people my age aren't thinking about it."
That negative stereotype is among the problems that employers and educators say cause fewer young people to become interested in trade careers. Especially after the economy crashed in 2008, high schools and popular culture pushed students toward a college education, Drake said. 
The number of applicants to the apprenticeship programs dropped in 2009 as more students sought associate's and bachelor's degrees from schools like Richland Community College and the surrounding universities.
The push is also generational, including from families who did pursue vocational careers, Francisco said. "The parents pushing their kids to do better than they did," he said. "And they were taught a four-year degree is better than a trade job."
Diminished funding for high-school trade and shop classes is another driving force behind the reduced number of applicants for apprenticeship programs, Francisco said. Most area schools can't afford to teach the trade skills or even an introduction to the trades. Some schools aren't even teaching students how to read a tape measure anymore, he said.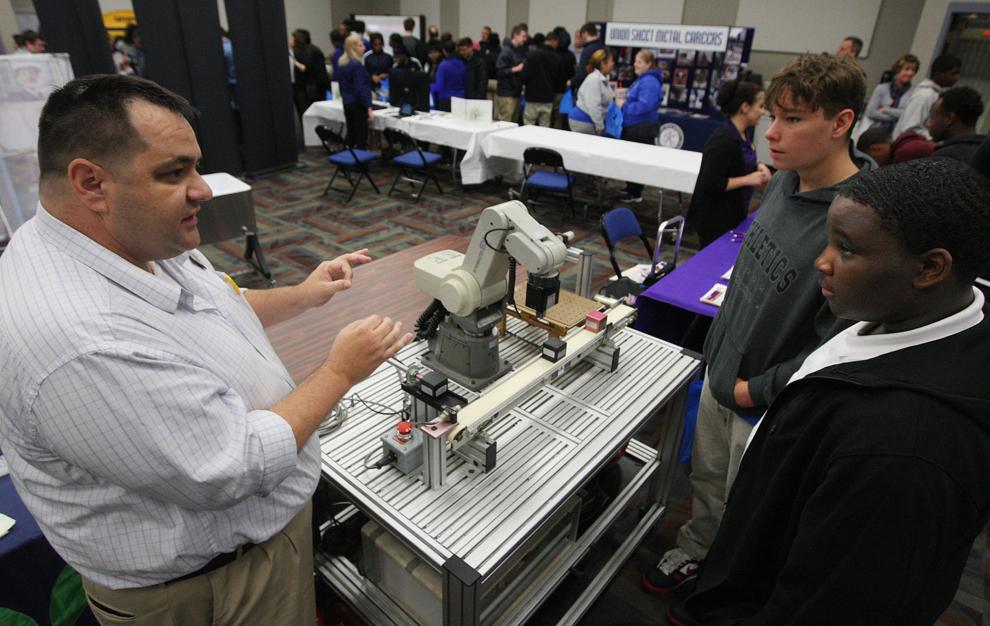 Guidance counselors often promote higher education in the form of a college degree, he said, which can cause the trades to be overlooked, even though they are another form of education.
The premise that students needed to continue their education after high school started about 15 years ago as a way to boost the number of qualified employees in the workforce, said Al Scheider, a guidance counselor at MacArthur who previously worked as a guidance counselor in Meridian schools.
As Scheider sees it, the message was intended to encourage students to consider options like trade jobs, vocational schools, community colleges and four-year colleges, but has been "misinterpreted" to only include higher education.
"The people who started it did not mean it that way, but that's how it got interpreted," he said. "Sadly, some people think college is the only way you can be successful, and that just isn't true."
The unpredictable nature of trades and construction work also scares off some potential recruits, Drake said. While he acknowledged the possibility that a slow economy or other factors could affect skilled workers, Drake also tells apprentices they will always find a job as long as they are good workers.
Andrew Fuchs, apprenticeship coordinator for Plumbers and Steamfitters Local 137, stresses a similar message. Fuchs said that anyone with the necessary skills can travel across the country to find high-paying jobs, noting colleagues who have traveled to Ohio and Pennsylvania to get work when the local market is slow.
"That's the beauty of having a marketable skill," he said. "You can go anywhere you want in the country."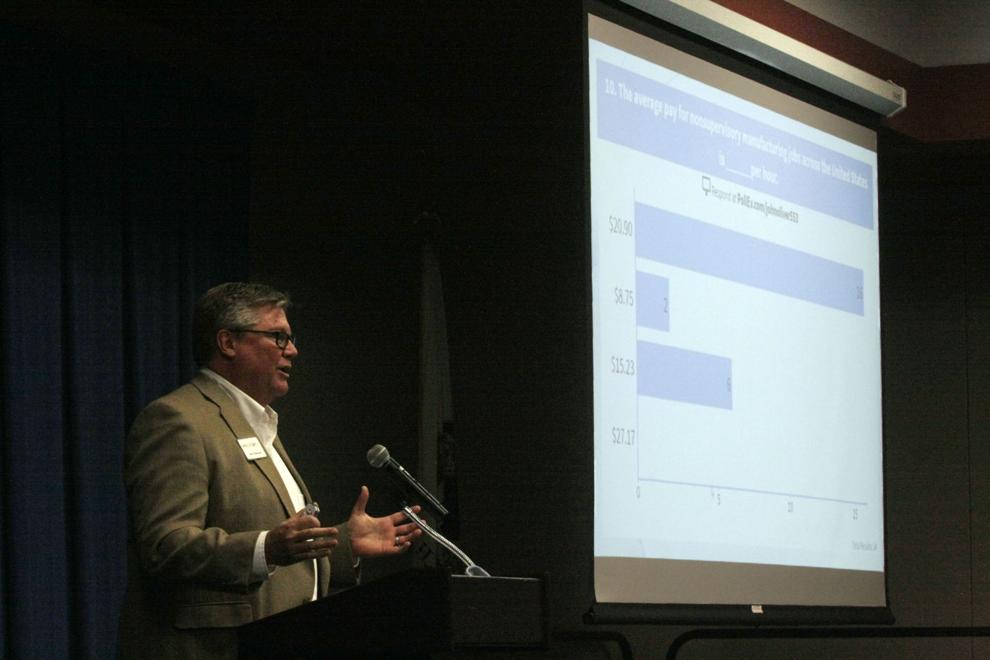 Francisco said he does see a changing tide, as people who already graduated from high school have started to grow interested in learning trades. "You have people with two-and-four-year degrees realizing they would rather work with their hands or the money is better, which wasn't something pushed to them," he said.
That is the case with Howard, who says he hopes to start classes to learn bricklaying or carpentry after graduation.
"I've seen how the trades can help you with your life and help you make money," he said. "So if I do bricklaying, I can help with that and then later on in life, I can build my own house."
Learning a trade 
When Drake speaks with people interested in the IBEW apprenticeship, he said many don't understand what the experience will entail. Often, they don't have the proper skills they should have learned in elementary and high school, but this doesn't mean they won't qualify.
"Our apprenticeship programs are designed to take someone who is green as grass and it's designed to make someone into a journeyman," he said.
The union continues to fill its 14 apprenticeship slots each year, but it has experienced a declining number of applicants, Drake said. Each year, more than 50 people apply — but 20 years ago, the number was higher than 75. 
Apprenticeship programs vary for each union, but typically are free to the participants, and they often get paid for the training work they complete. Once the program is completed, apprentices are required to work for five years to help pay back the costs of their education, Drake said.
"In our case, what you are doing in the classroom pairs up with what is going on in the job," he said. "In our five years we are teaching you the trade in the classroom." 
When interviewing new applicants, Drake said he looks to accept people who want to work as an electrician until they retire. He wants to employ people who are passionate about the work and enjoy it as well.
"You have to show this is what you want to do, otherwise you won't be successful," he said.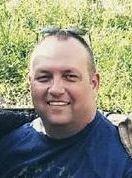 Caterpillar, which runs a heavy machinery factory in Decatur, also has launched an effort to close the skills gap.
President Donald Trump earlier this year also signed an executive order directing $100 million of federal job training money to pay for new apprenticeships.
Nationally, construction jobs also have been in strong demand since the destruction of hurricanes in Texas, Louisiana and Florida this year. The rebuilding effort has brought contractors and builders to the region. 
Locally, the construction sector added 100 positions in September, according to Decatur-area unemployment data for September released Thursday by the state Department of Employment Security. The jobless rate for the month stood at 5.1 percent, one of the highest in the state, but marking a continued improvement from the 12.7 percent number at the height of the recession in October 2009. 
Raising awareness
Leaders of local labor and workforce development aim to expose students to more opportunities, said Rocki Wilkerson, director of Workforce Investment Solutions.
"I just think there's a lack of awareness unless you grew up in a family with a pipefitter or an electrician," she said. "(Apprenticeships) are a win-win for sure, but so few people know about it."
The federally funded agency offers employment and training services to Macon and DeWitt County residents, collaborating with Richland, the Economic Development Corp. of Decatur and Macon County, and other groups. 
"So one, the awareness piece: What is available, and how does it work? And two: What do we need to do to better prepare people for this pipeline?" Wilkerson said. "For whatever reason, it doesn't seem like people are getting that information."
Scheider said he works with students and schools to encourage trade jobs and trade education when thinking about a higher education.
"Most of the schools in the area abolished the industrial technology classes," he said.
But they are working to get these classes and opportunities back for the students, he said, adding that to bring vocational training back to the schools would require partnerships with the local school districts, community colleges and employers. It can be expensive to get the equipment, so many of the schools currently send their students to the Heartland Tech Academy.
"We don't want every school to have to replicate the programs," said Brett Hitchings, director of the Heartland Tech Academy, formerly the Decatur Area Technical Academy.
His goal is for the academy to be an efficient central place for high quality trade education to occur so all the schools in the area don't have to offer the programs. They teach engineering technology, drafting, industrial technology, an introduction to electrical work and welding to name a few.
The tech academy organization recognizes the programs are expensive. This is why they've marketed themselves to the school districts and have seen an increase in enrollment in the last five years, as the schools stopped offering programs.
But, the Decatur Labor Assembly and other union organizations see hope for the future. The jobs are there, now they just need willing and able bodies to do the work.
"I think we are getting there," Francisco said. "We are going outside of our comfort zone to reach a population that didn't know we existed."