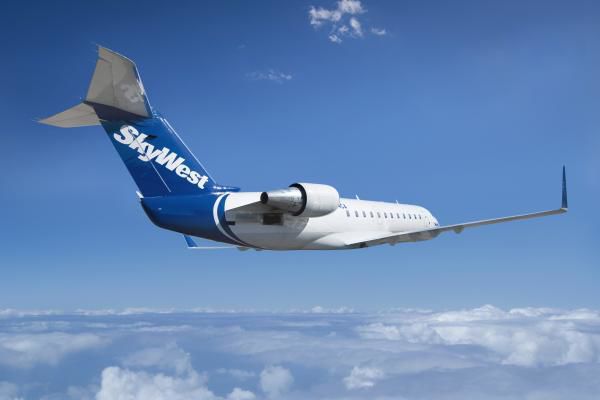 DECATUR — SkyWest will begin offering twice-daily flights from Decatur Airport to O'Hare International Airport starting March 5, it was announced Monday.
"We are excited to be a part of the Decatur community and look forward to providing reliable, convenient air service," said Greg Atkin, SkyWest Airlines managing director, in a statement.
​Flights to Chicago leave at 6 a.m. and 9:25 p.m. daily, with additional departures at 10:45 a.m. and 12:12 p.m. on Sundays, Mondays, Wednesdays, Thursdays and Fridays. 
You have free articles remaining.
The federal U.S. Department of Transportation in December selected the air service to receive a subsidy through the Essential Air Service program. SkyWest will get $2,993,168 in a contract that runs from Feb. 1 to Jan. 31, 2022. The federal program provides funds to ensure commercial air service in less populated areas of the country.
The board of the Decatur Park District, which oversees the airport, recommended SkyWest.
The 50-seat jets can help reach a goal of 10,000 enplanements in one year for the district. Hitting the goal would qualify the airport for $1 million from the Federal Aviation Administration towards infrastructure costs.
The goal hasn't been reached since 2006, but the park district said it's obtainable, citing the jet service potentially flying around 31,200 passengers per year.​
Contact Garrett Karsten at (217) 421-6949. Follow him on Twitter: @GarrettKarsten