DECATUR — It's easy to appreciate the beauty that poinsettias add to the holiday season, but experts say the plants can be hard to grow without the right amount of attention and patience. 
The rest of the flowers will either be planted at some of the park district's other properties or will be sold during the floral center's annual poinsettia sale on Friday and Saturday. The center is open from 9 a.m. to 3 p.m. daily. 
Regarded as a traditional Christmas flower, poinsettias will bloom based on how much sunlight they receive, McGrath said. Sometimes, he said, it can be "tricky" to determine how long the plants should be kept in the dark.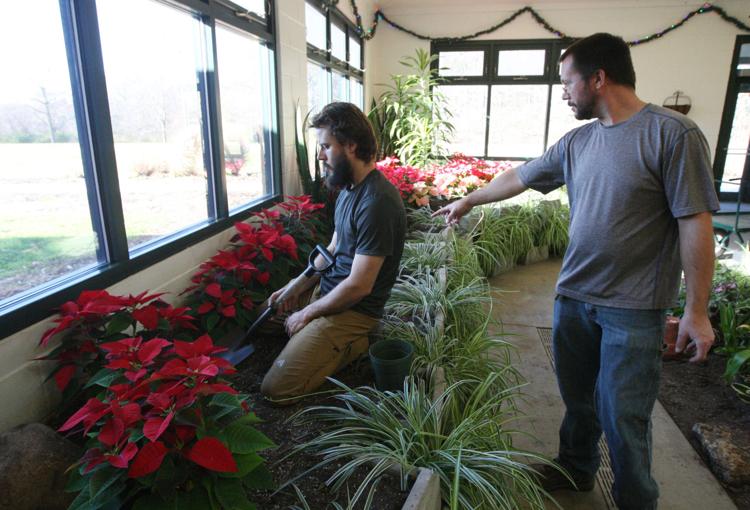 Many poinsettias require at least 12 hours of sunlight and 12 hours in the dark, but McGrath said that some new varieties of the flowers are bred to bloom differently. 
"New varieties turn colors automatically without putting them in a closet in the dark," he said. "Natural night and day cycles are fine for the new variety."
Johanne Maple, owner of Svendsen Florist, said it is also important to water the flowers properly. Svendsen annually starts growing poinsettias in late July or early August, and they sell the flowers in a variety of colors — including "winter rose," "iced punch" and "marble."
If a poinsettia becomes too dry, Maple said, it may lead to the yellow or green nodules in the center of the flowers to fall off. 
You have free articles remaining.
"A lot of people think of the colored leaves as the bloom, but the little yellow bracts in the middle are actually the bloom," she said. "If they dry up, then the colored leaves will not reproduce."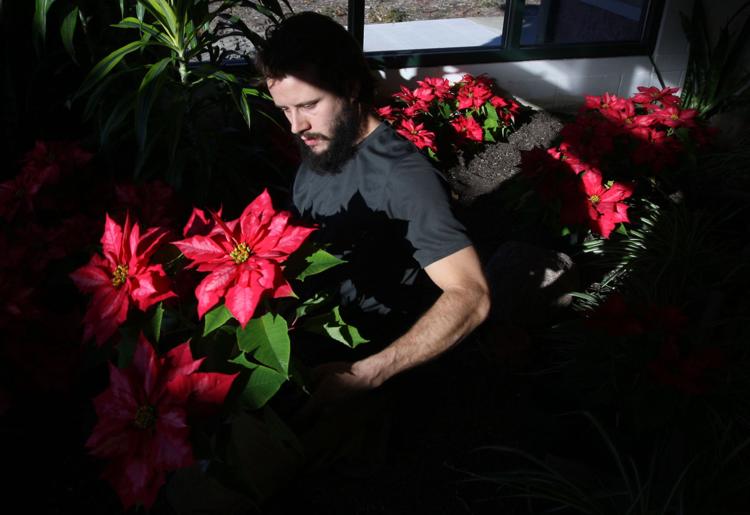 McGrath warns against over-watering the plants, too. The soil should be allowed to dry slightly in between watering, but certain environments ultimately dictate how often someone should water their poinsettias.
Warmer atmospheres may require the plants to be watered every other day or every three days. In cooler, drier environments, poinsettias may need water every four or five days. 
"In our greenhouse, we're watering them every other day. But if you're in a house where it's a little darker, once or twice a week is plenty," McGrath said. 
In addition to the care growers and owners show toward their poinsettias, veterinarians encourage pet owners to keep an eye on their furry friends if they plan to display the plants around the house. 
Poinsettias can be mildly toxic, but not deadly, to dogs and cats if ingested, said Dr. Larry Baker, senior veterinarian at Northgate Pet Clinic.
Pets may experience gastric upset after eating poinsettia leaves, he said, and in most cases, the symptoms will pass on their own. However, Baker said a trip to the vet may be necessary if a pet eats an excessive amount of the leaves.
"I would suggest being very cognizant of things that smell good," he said. "If there's any doubt that people have about something, they should keep their pet away from it."