We're launching new features with today's Herald & Review. 
Over the past few months, those conversations have shaped a dialogue within the Herald & Review about the job we're doing. Earlier this year, I formed newsroom committees on content, engagement and workflow, part of a broad effort to boost the amount of meaningful community journalism in our print and digital products.
The biggest focus out of that has been on bringing you the news how you want it and when you want it in an engaging way – in print, as well as on your smartphone, computer or tablet.
I'm here to say our newspaper remains critically important to us, and the changes launched today fit into our push to deliver deeper storytelling, eye-catching visuals and the very best in coverage of topics important to you.
Here are the highlights our new print design: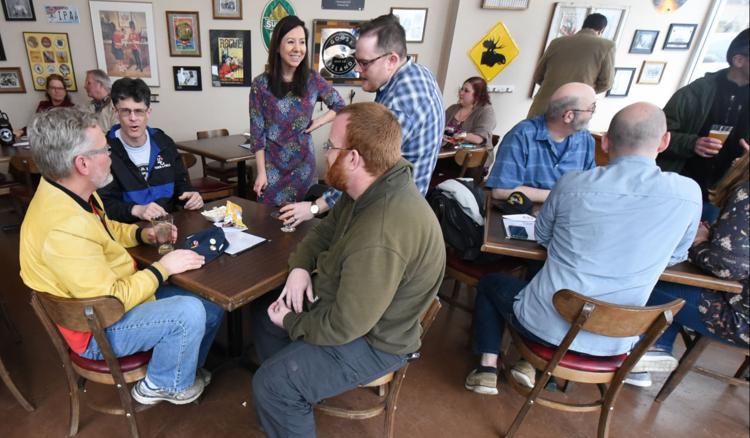 We've reconfigured navigational elements of the paper, and created a front-page logo that incorporates Decatur's iconic Transfer House. We've also created feature sections with dedicated themes each day – "Food" on Wednesdays, "Entertainment" on Thursdays, "Home & Garden" on Fridays and "Wellness" on Saturdays.
Our daily Page 2 includes a new calendar ribbon that highlights the best events of the day. And on our Thursday "Entertainment" section will feature calendar items all in one place. 
Our opinion page is being rebranded "Dialogue" to reflect our mission to foster a conversation about successes and challenges we face together. We're striving to make this page home to a robust discussion with diverse viewpoints. As part of that, Bridget Sibthorp-Moecker, regional digital services director for the Herald & Review, is joining the editorial board, and we're rolling out an initiative called "#TogetherDecatur." Read more about that on Page B1. 
Overall, our Sunday edition has shifted to put more in-depth reporting of local interest in the A section, along with other handy features like a weekly roads report and other reader-focused elements. We view our Sunday edition as a showcase of our best work, so expect a continued focus on strong narratives, watchdog journalism and stories that help you understand the news.
Also in Sunday is our new "Sunday Dialogue" section with two pages of opinion content, followed by national and international news. Our "Sunday Best" section is home to feature stories, a new "Family" page, and our popular birth, anniversary, wedding and engagement announcements. We've also added a new "Outdoors" page in the Sports section.
I've heard repeatedly from our readers about the need for more stories about the many, many people doing positive work in our area, so we're launching two weekly Sunday pieces – a devoted Education page about the good things happening in our schools and a weekly question-and-answer story with a community member on Page 2. I've also created a beat, called "Together Decatur," led by reporter Donnette Beckett, to focus on efforts to find common ground in our community and those making a difference. I'm very enthusiastic about the opportunities there.
Throughout the week, you'll be seeing an expanded lineup of staff columns – feature stories written by our talented writers. The list includes Beckett on Mondays; Justin Conn, health and wellness reporter, on Tuesdays; Valerie Wells, education reporter, on Wednesdays; Tim Cain, audience engagement editor, on Thursdays; Mark Tupper, executive sports editor, on Saturdays; and Scott Perry, managing editor of print, on Sundays. All are respected in the region – and I'm eager to showcase their top-notch journalism skills in a more prominent way. 
You have free articles remaining.
Elsewhere, you'll also see lots more synergy with social media and our digital products, including our powerful mobile app, which carries our continually updated information, photo galleries and video. (You should visit herald-review.com/inspire to see all we have to offer.)
As part of that effort to increase our urgency, I'm thrilled to announce a media partnership with WCIA-TV, the CBS affiliate in Champaign, to provide us with video and other resources. Tune in and you'll see our reporting, including our front page on the morning newscast. WCIA also is providing us with a custom weather forecast that appears on our daily weather page.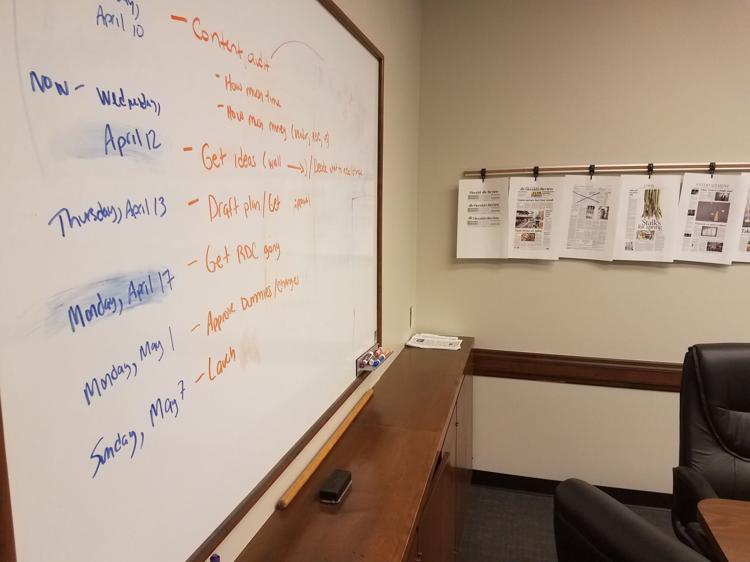 Moving forward, the Herald & Review and herald-review.com have lots more in store – lots of good journalism to tell, lots of projects to tackle, lots of innovative content you can't get anywhere else. We also expect to roll out some big plans for our digital products in coming weeks. Stay tuned for that.
The Herald & Review is 145 years old. I'm proud to work in place with such a history and a deeply dedicated staff of professionals. They're working for you. It's a privilege every day. 
As always, I want your feedback about how we're doing and where we're going. I'm at (217) 421-8905 and ccoates@herald-review.com.