CHARLESTON — The selling price Tuesday for 30 acres of land Abraham Lincoln once owned was $300,000, but what will happen with it next isn't known.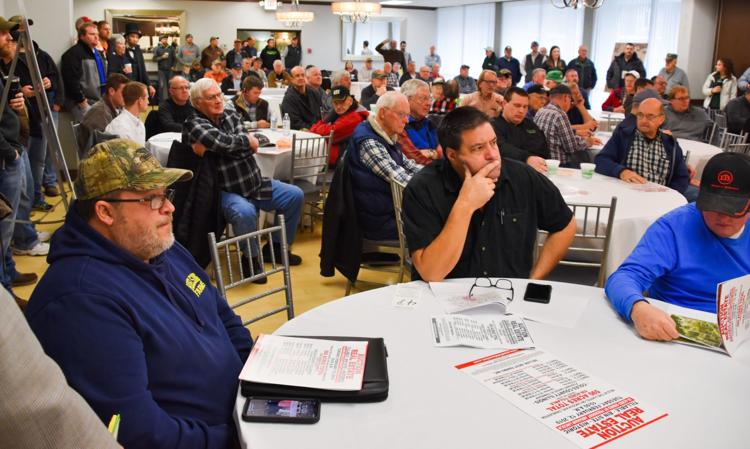 The land Lincoln once owned was sold separately from the rest of the seven tracts that made up the sale.
The land, which adjoins or is near the other farmland sold Tuesday, has been used for farming since the family bought it in 1989.
After the auction was completed, successful bidder Cory Kauffman said he bid on behalf of someone who wanted to remain anonymous. He said he didn't know what plans the new owner has for the land.
Ron Best of Charleston and his four siblings decided to sell the land, as he'd retired from farming four years ago.
Best didn't attend the auction but family members there included his sister, Barbara Robertson of Dayton, Ohio, who said they were thankful for the amount of money the sale brought.
"I think it's very reasonable," she said. "It's what the market will bear."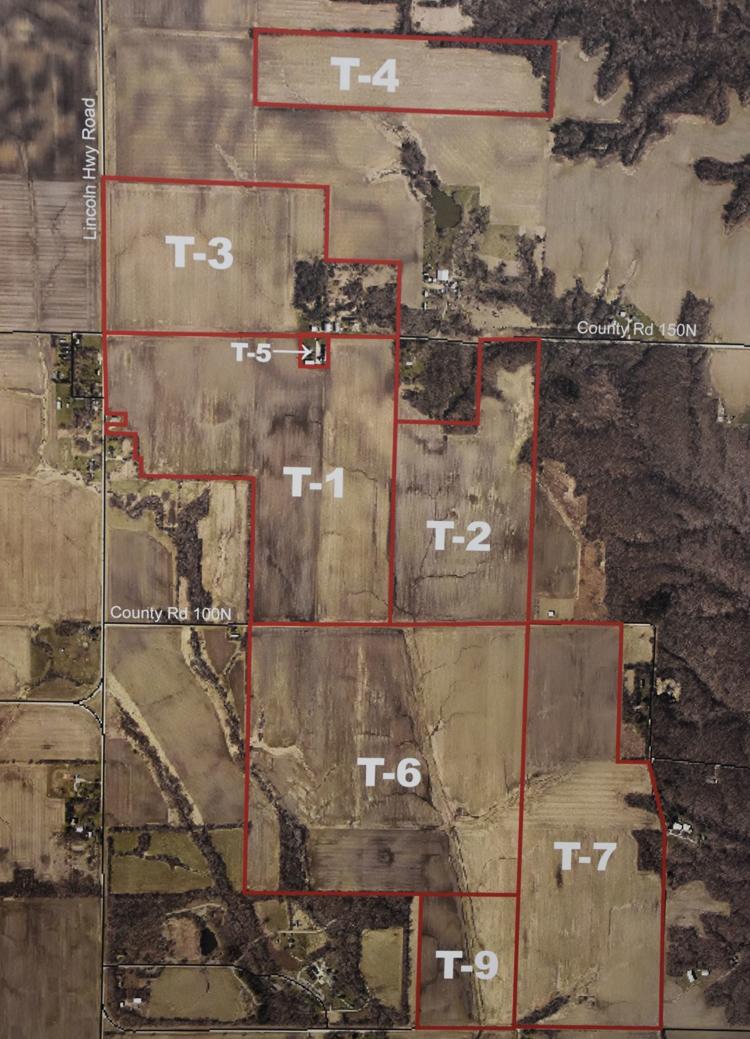 Robertson called the former Lincoln land a "wildcard" but said the family's only thoughts on a price were based on the value as farm land. The family never considered a use for it based on its historical significance.
Auctioneer Mike Stanfield said the selling price of the land was expected based on the area's hilly terrain, soil types and other factors.
"I thought it was a fair price," he said, adding that sales have been similar for other land in the area he's auctioned.
Several rounds of bidding came from a large crowd in a meeting room at Unique Suites Hotel.
While the 30 acres that Lincoln owned sold separately, bidders had the option to try for each of the other seven tracts individually or to bid on all of those 560 acres combined.
Some of the individual tracts drew bids but those came to about $1 million, leaving a $3.9 million bid as the selling price for all seven tracts.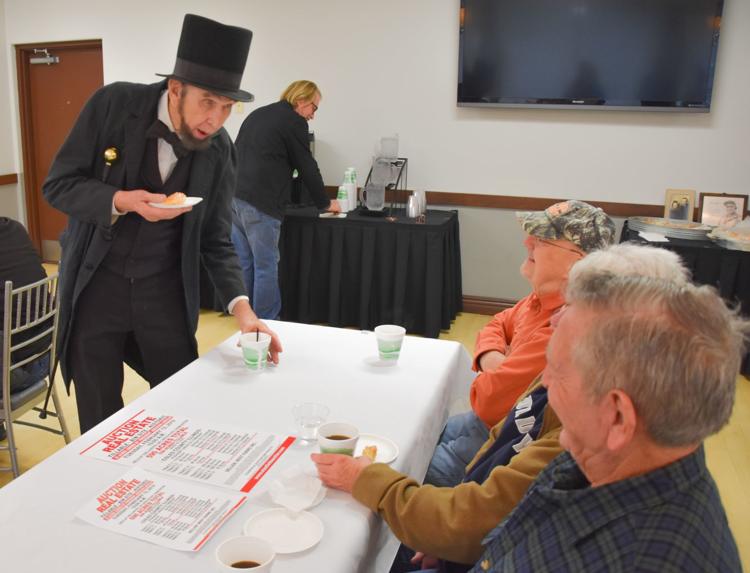 The sale took place on Lincoln's birthday, and those in attendance included Lincoln portrayer Abe Clymer of Vandalia, who said the Best family invited him to attend.
All the land the family sold Tuesday is located in southern Coles County, and the part Lincoln owned is immediately east of Lincoln Log Cabin State Historic Site.
It was part of 40 acres Lincoln bought from his father, Thomas Lincoln, whose home is featured at the historic site. The site's grounds include 6 acres of what Abe bought from his father.
The other four acres of the Lincoln land was passed down after the 16th president's death and was eventually inherited by Ray Phipps.
Best bought the 30 acres from Phipps 30 years ago, and Rockford businessman Dan Arnold, now deceased, purchased Phipps' last four acres 2007.
Though Phipps and Arnold both had plans to promote the land based on its history, they never came to fruition.
---
Celebrating Lincoln: Abraham Lincoln in our archives
Photographing Lincoln likeness keeps man on the move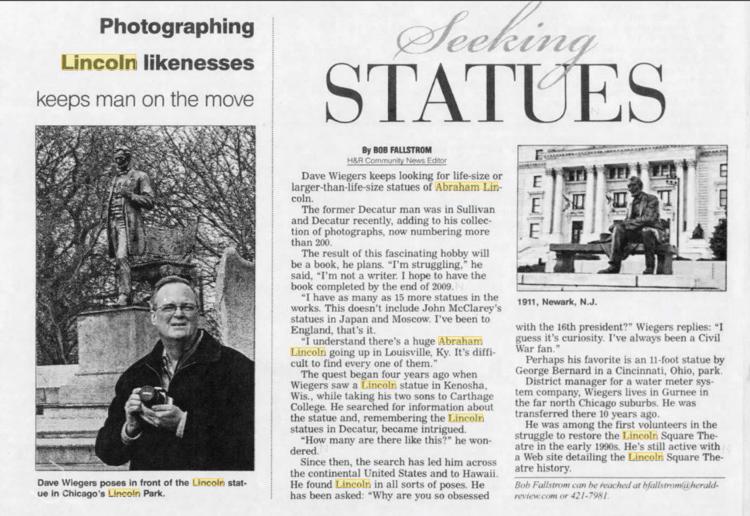 Lincoln's life inspires youth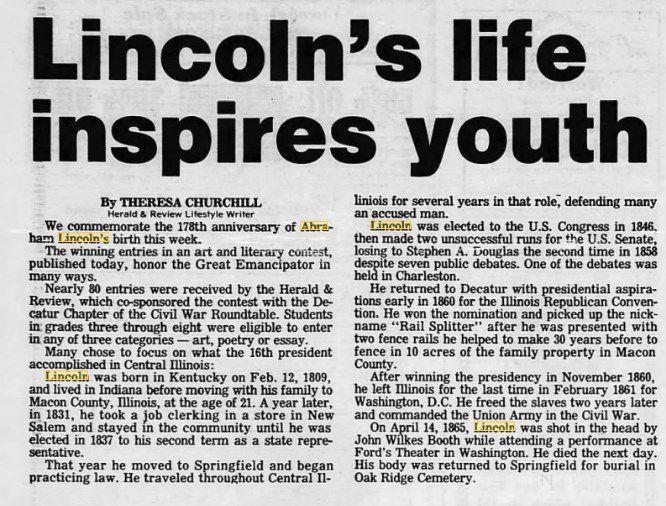 'Abe' makes President's Day special for kids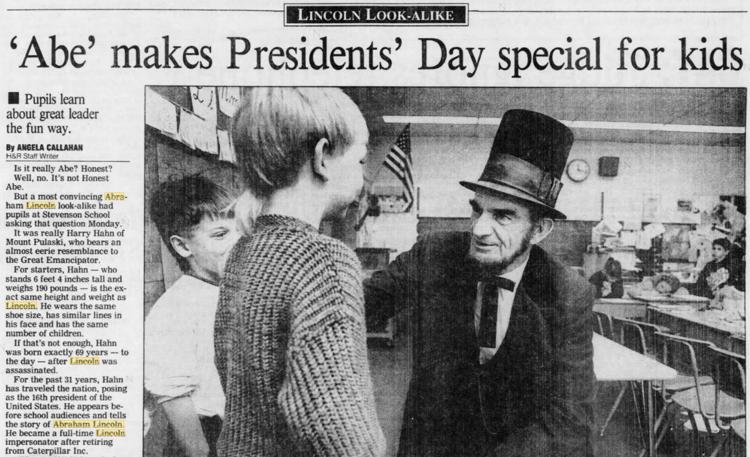 Decatur celebrates birthday of Abraham Lincoln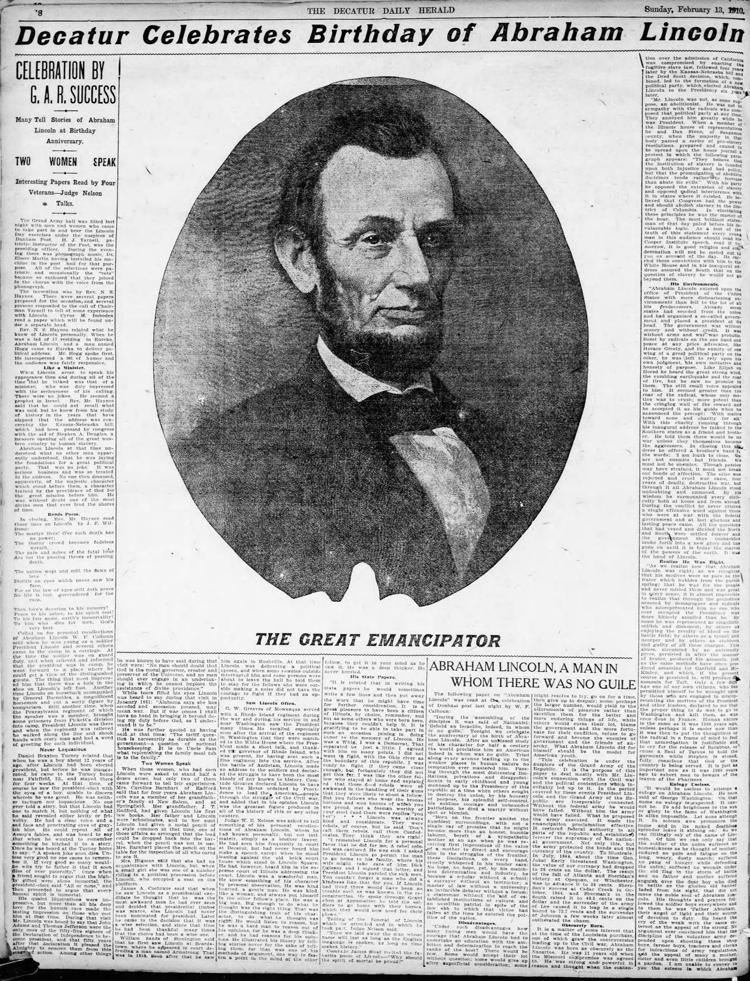 A pictured life of Abraham Lincoln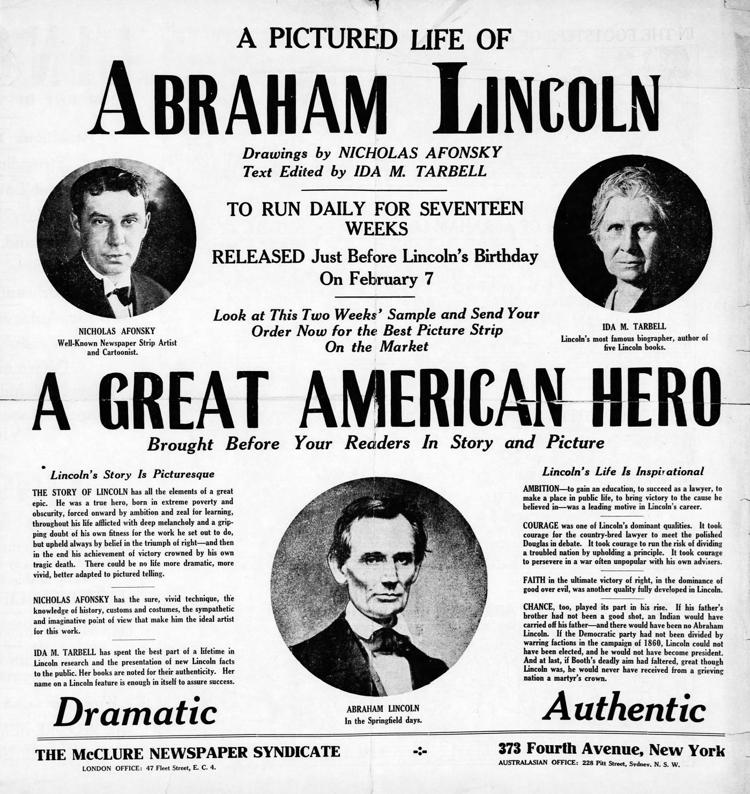 Unveiling of the Statue of Abraham Lincoln at Lincoln Park, Chicago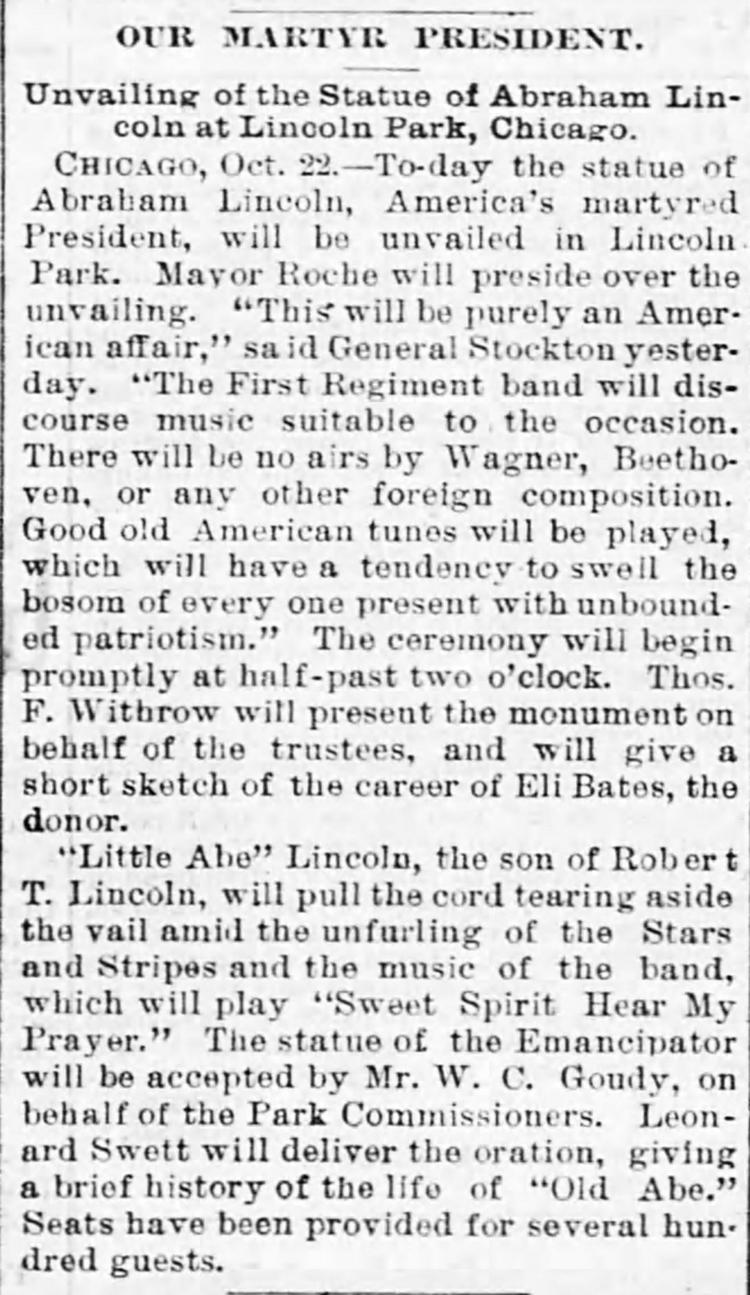 Illinois has a special pride in Abraham Lincoln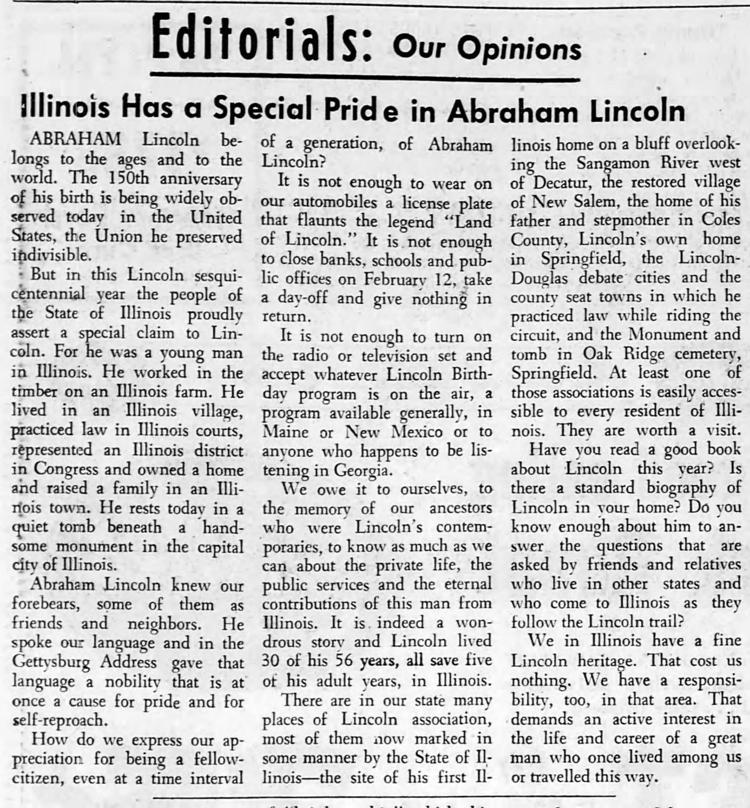 The last rites of Mrs. Abraham Lincoln

Abraham Lincoln's first cousin is still living

Abraham Lincoln shrines in Clinton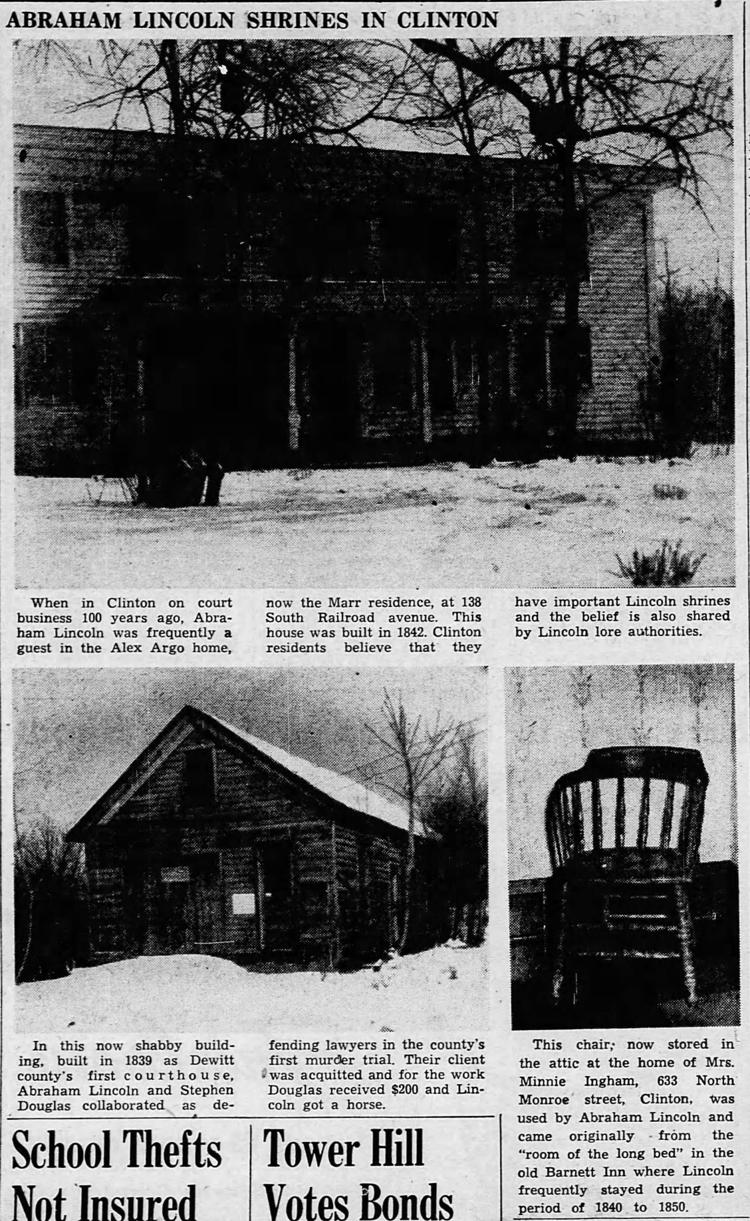 Lincoln had flaws like everyone else

Abraham Lincoln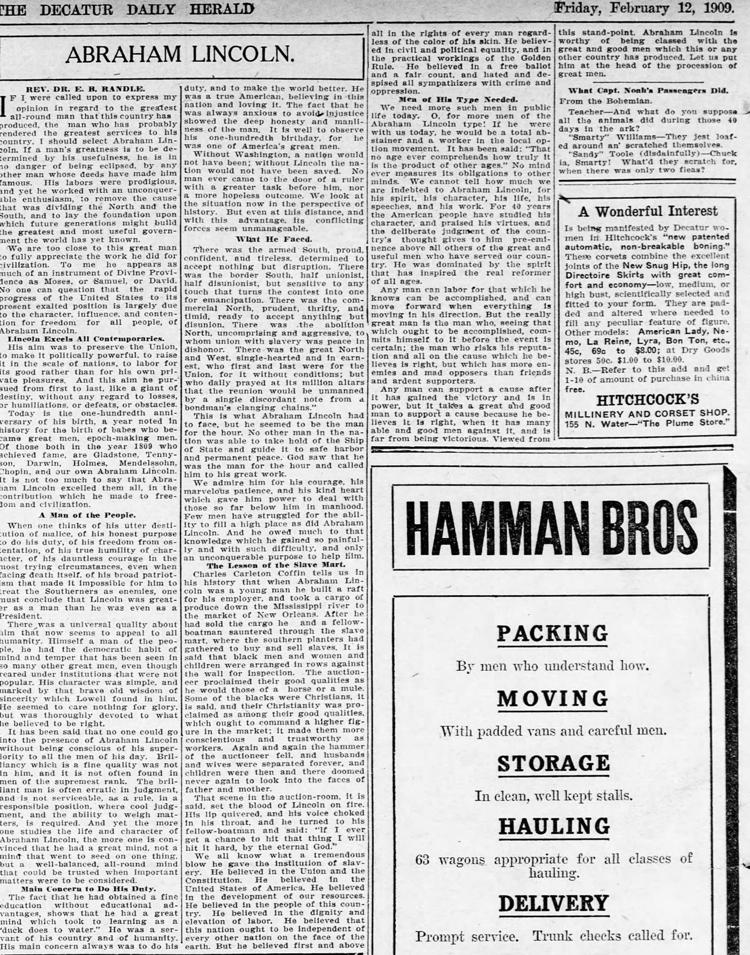 Lincoln recalled by some of Sullivan's aged people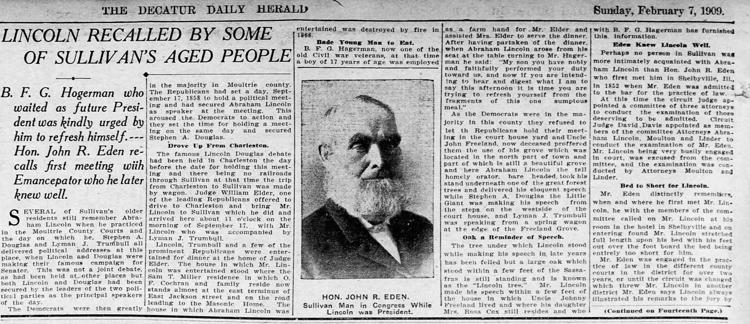 Lincoln Legacy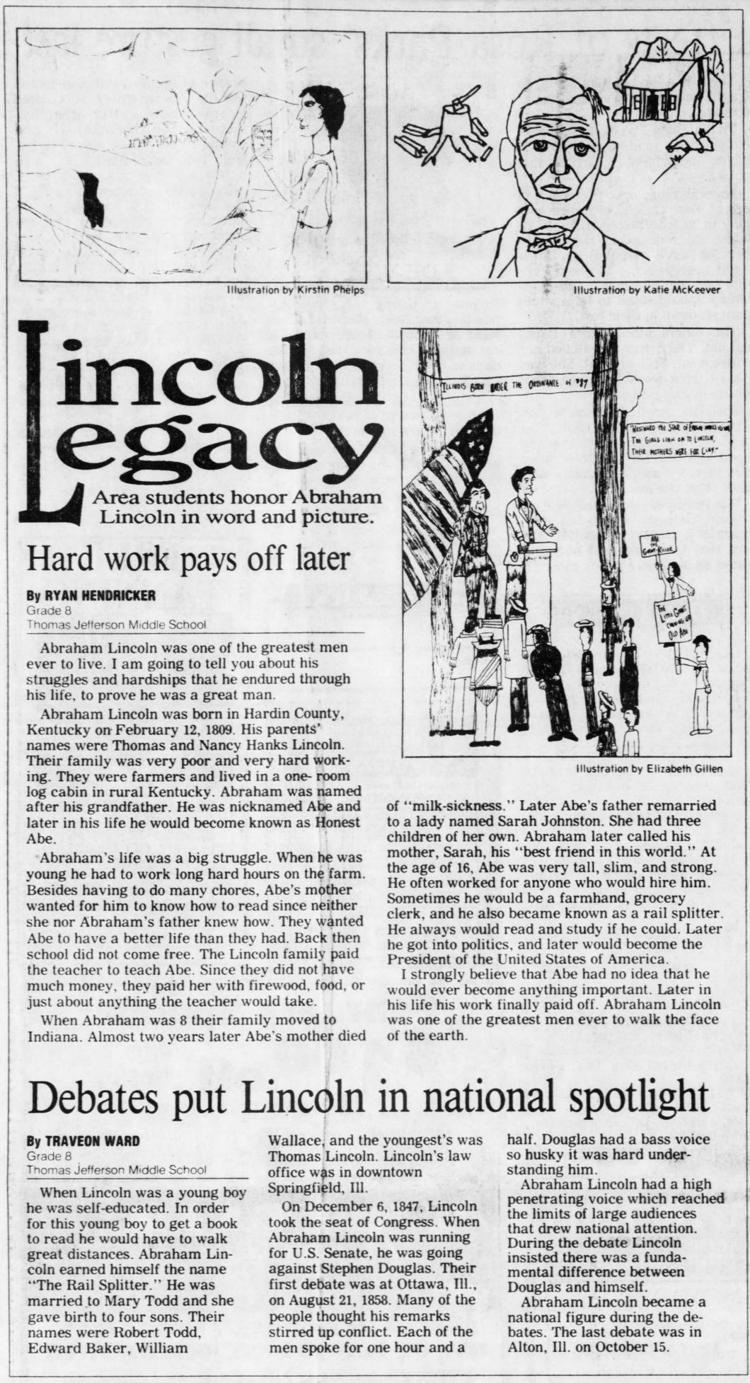 Abraham Lincoln first identified with