Best's family ties to Coles County date back about as far as that of Lincoln's. They're bound by 30 acres of farmland that are part of a long and somewhat complicated bit of the county's history.
Now, Best is ready to part with that farm ground, along with more land, which his family has owned for 30 years. He knows many people might think of a use based on its historical significance and ties to the 16th president, but it's been farmed the entire time.
"It's not like Lincoln's stove pipe hat that you can put on a shelf and say this was Lincoln's," he said.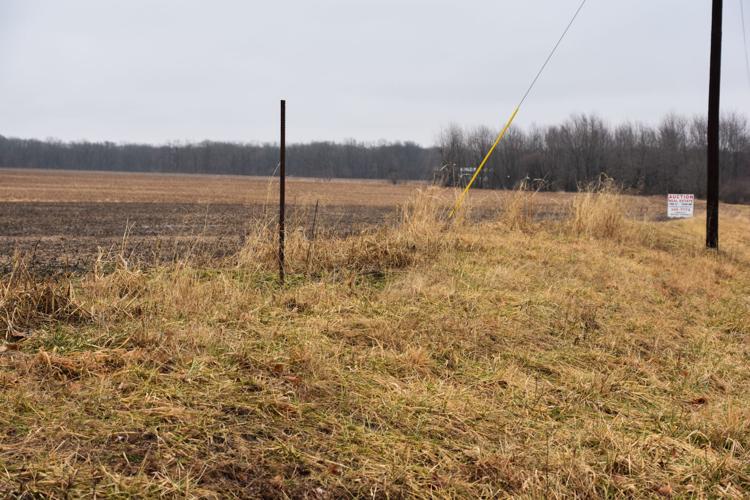 The land Lincoln owned will be part of 590 total acres set to be sold at auction on Tuesday, Lincoln's birthday. The sale is scheduled for 10 a.m. that day at the Unique Suites Hotel in Charleston.
In all, the story dates to 1841, when Lincoln bought 40 acres of southern Coles County farm ground from his cash-strapped father, Thomas Lincoln. It's said to be the only farmland Abe, who came to Illinois in 1830 and initially settled in Macon County, ever owned, though he let his father continue to farm it.
While six acres became part of what's now Lincoln Log Cabin State Historic Site, the rest stayed in private ownership and was eventually inherited by Ray Phipps.
Phipps went through promotional plans and legal wranglings before eventually selling it. Best purchased the 30 acres at an auction in 1989, and the last four acres were sold to Rockford businessman Dan Arnold in 2007.
Arnold, the founder of the Road Ranger truck stop chain and who died in 2015, had a plan to raise money for charities using the land. He also wanted to develop the site with historical exhibits, but his plans never came to fruition.
The person who answered a call to Arnold's office in Rockford said his family still owns the property, but attempts to find out what plans they might have for it weren't successful.
Sitting at his Charleston home recently, Best said Arnold once made an offer to buy his part of the farmland, and there was no interest when it was listed for sale four years ago.
He recalled that his wanting to buy the land was a "natural desire" because it was adjacent to 125 acres his family already owned.
He and his four siblings who make up the corporation that own the property are now older, he noted, and Best retired from farming four years ago.
Best said his brothers and sisters — Brenda Stone of Lerna; Barbara Robertson of Dayton, Ohio; John Best of rural Charleston; and Gary Best of Ventura, Calif. — have all agreed that it's time to sell the land.
The land has been fairly productive and, if it's used for farming, should bring a typical price, Best said. That's not really certain, though.
"It's hard to value Lincoln land," he said.
Best said he never thought of using the land for anything other than farming, and he has no preference for what a new owner might do with it.
Still, if that's something connected to its history, Best will likely appreciate it. He has a copy of the original deed for the sale of the land to Abraham Lincoln along with other publications about Lincoln's link to Coles County.
He also grew up on a farm near the historic site and said his ancestors moved from northern Kentucky to the Coles County about the same time Thomas Lincoln arrived.
His great-grandfather was 12 years old when he was one of the children who got to meet Lincoln during his last visit to the county before leaving for Washington to become president.
"I've had a long long connection with history," he said.
---
Celebrating Abraham Lincoln in our archives
Photographing Lincoln likeness keeps man on the move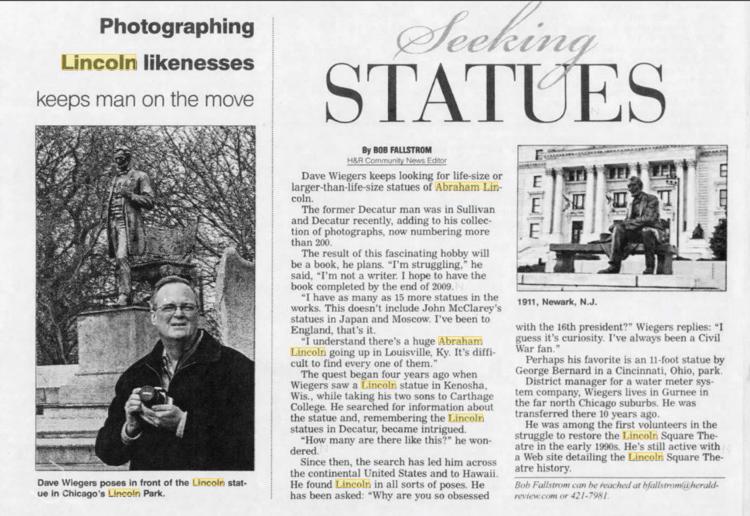 Lincoln's life inspires youth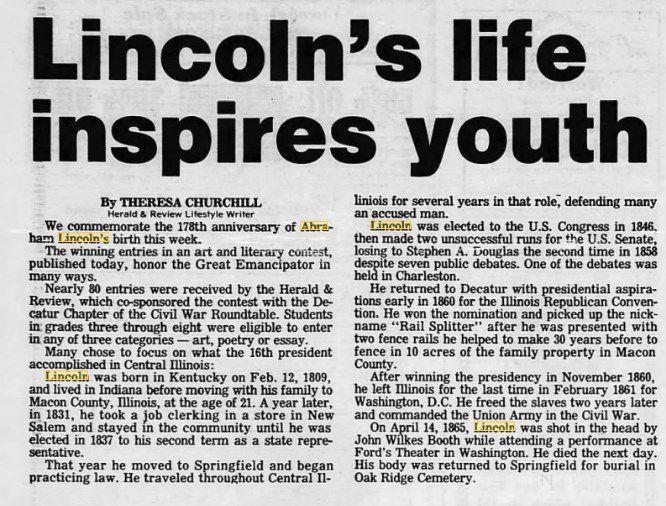 'Abe' makes President's Day special for kids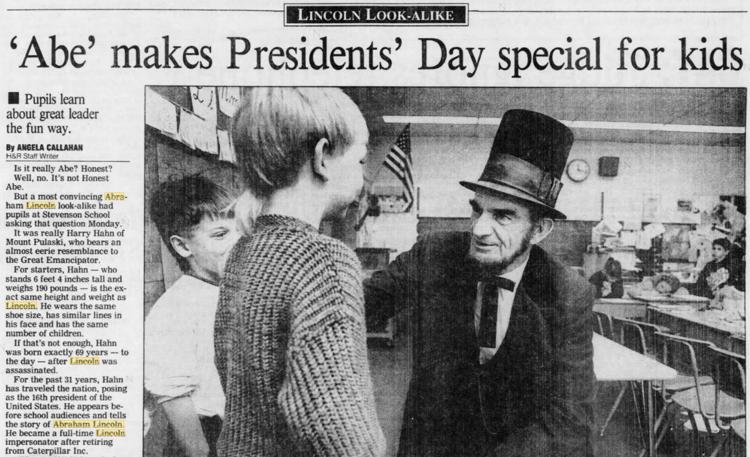 Decatur celebrates birthday of Abraham Lincoln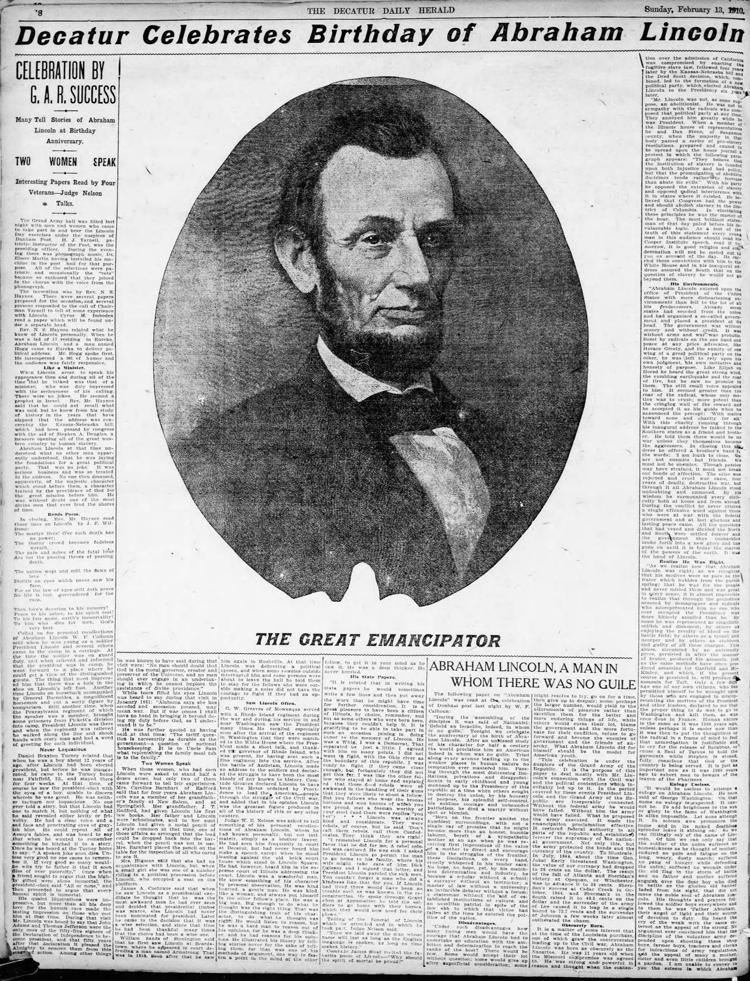 A pictured life of Abraham Lincoln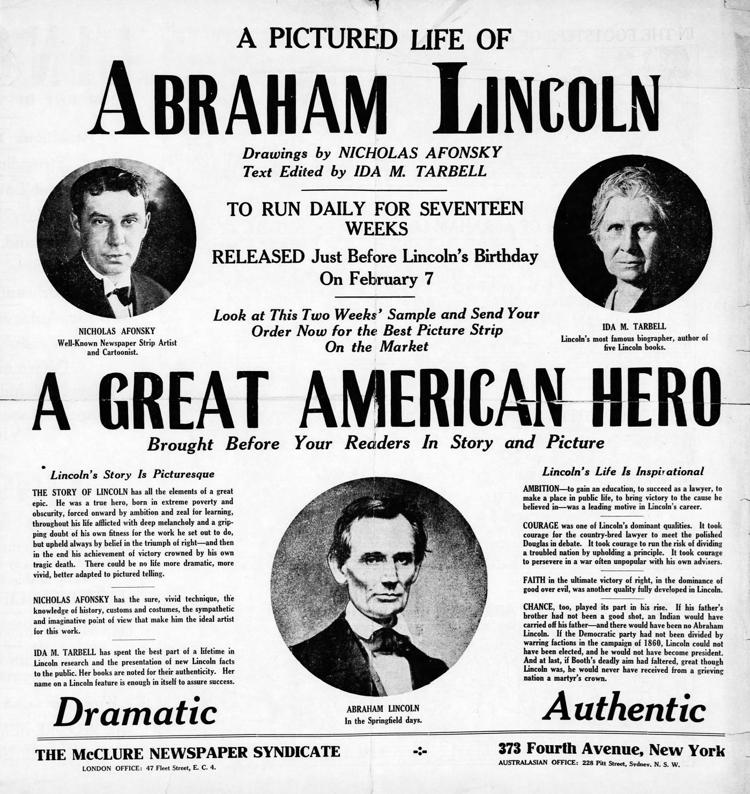 Unveiling of the Statue of Abraham Lincoln at Lincoln Park, Chicago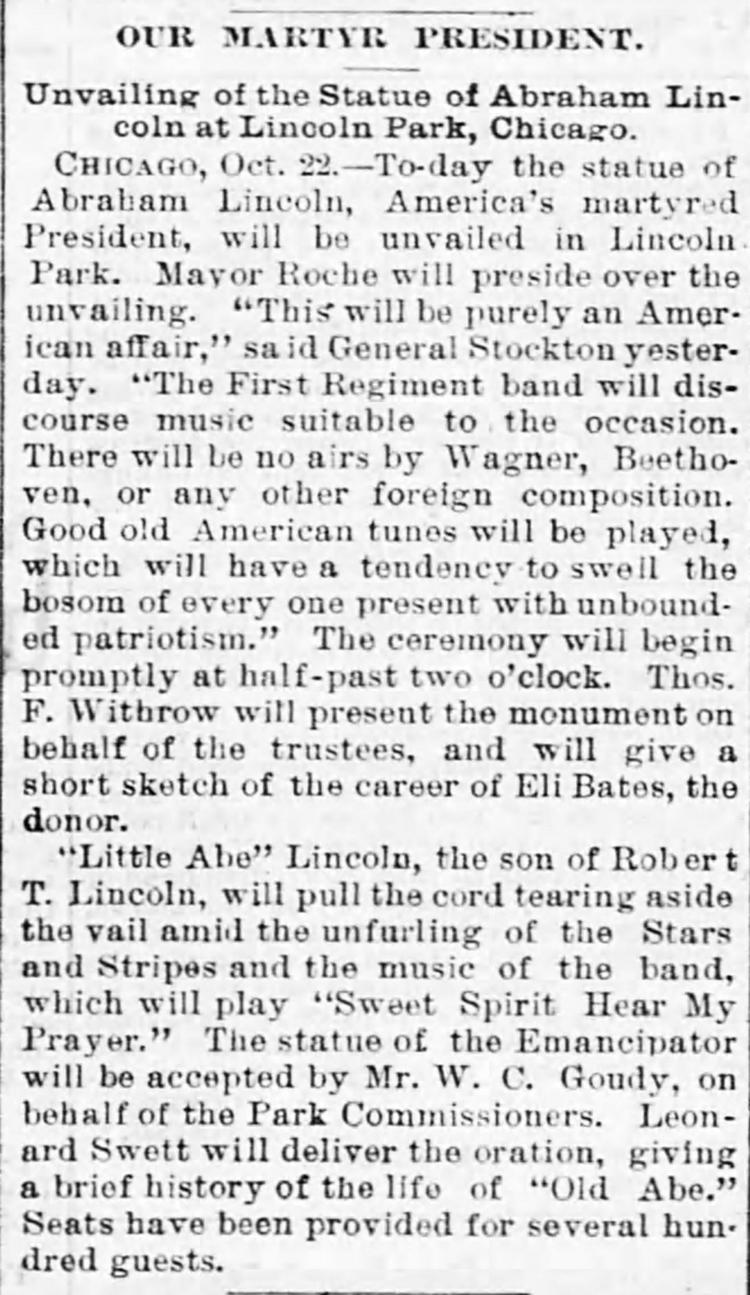 Illinois has a special pride in Abraham Lincoln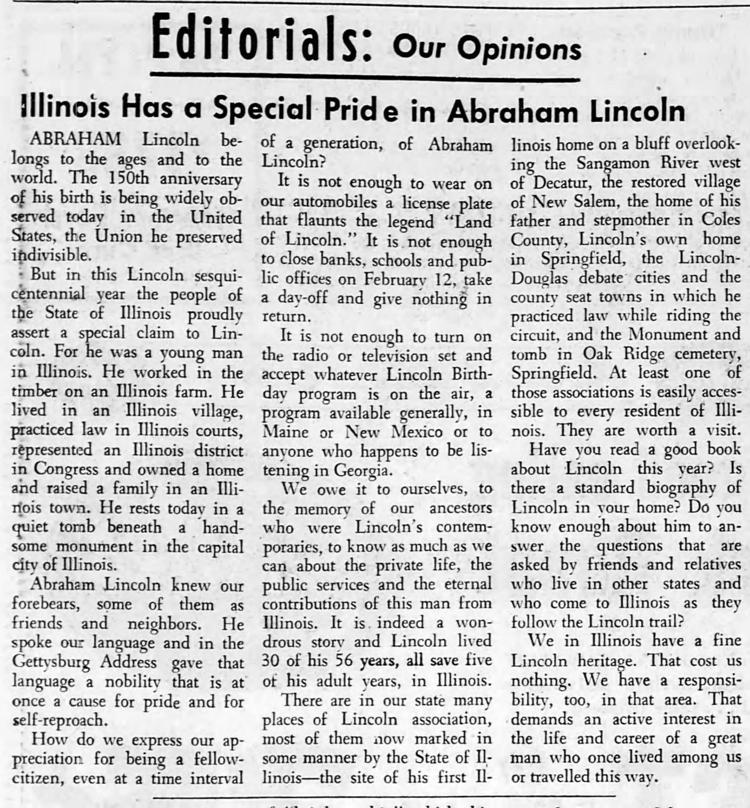 The last rites of Mrs. Abraham Lincoln

Abraham Lincoln's first cousin is still living

Abraham Lincoln shrines in Clinton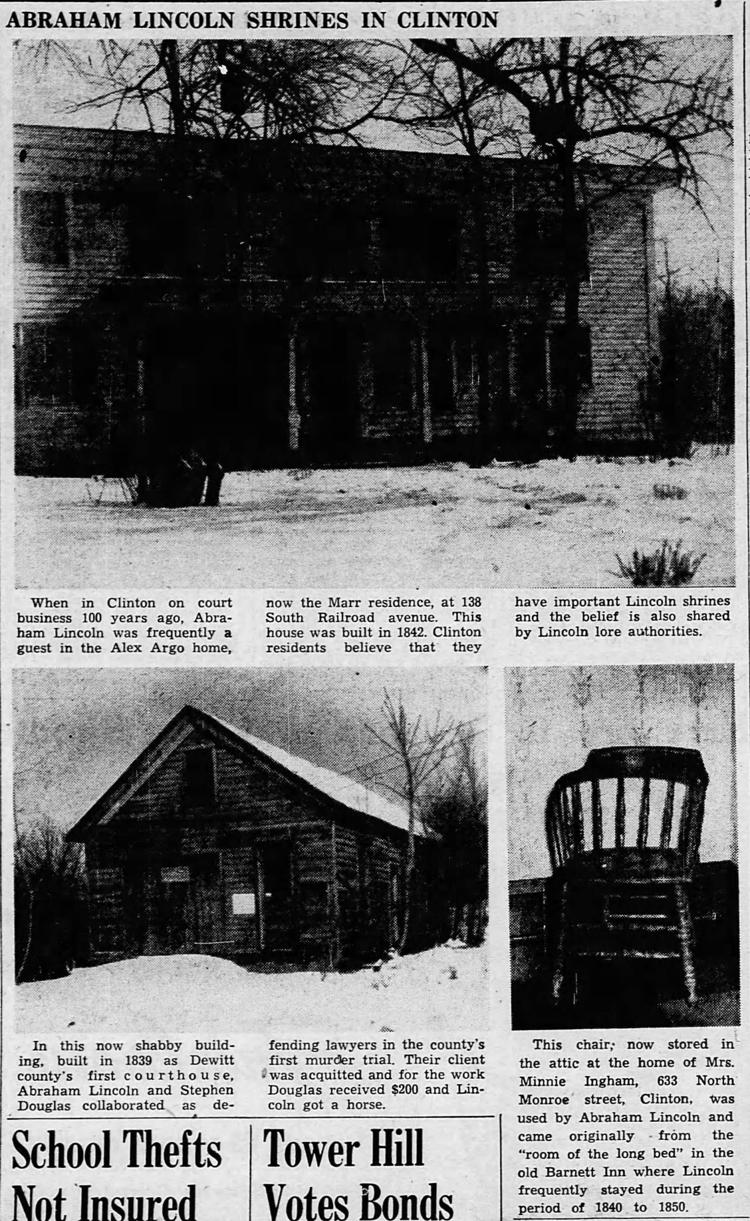 Lincoln had flaws like everyone else

Abraham Lincoln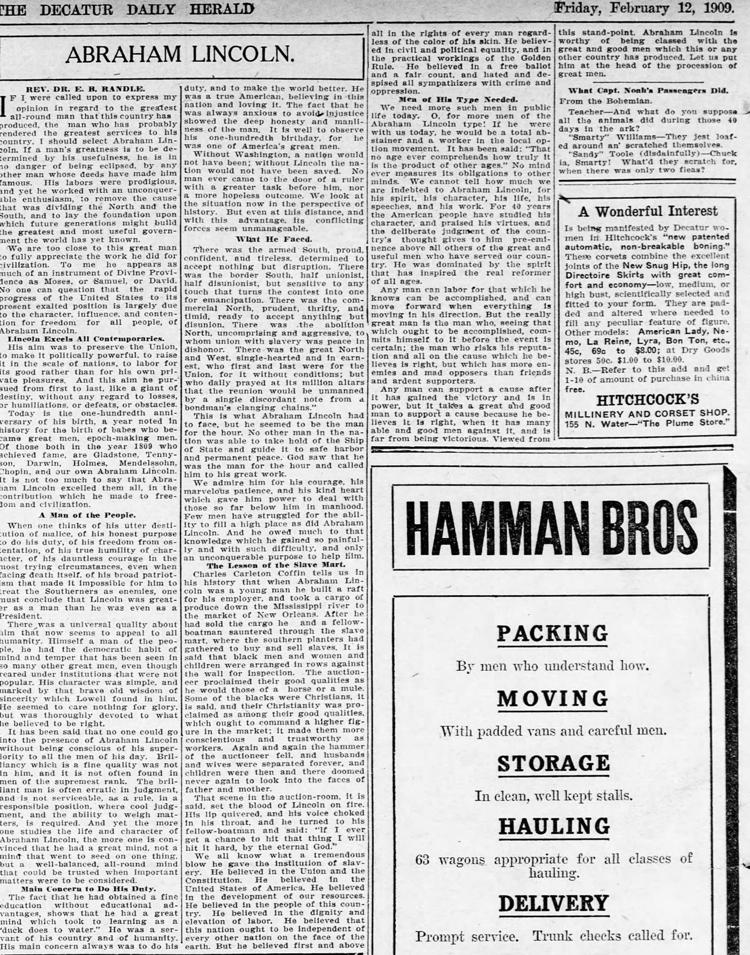 Lincoln recalled by some of Sullivan's aged people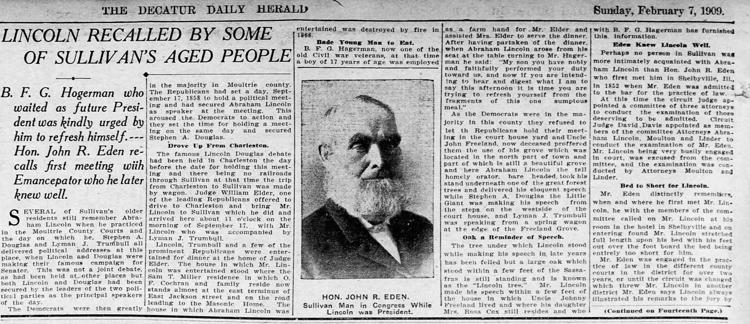 Lincoln Legacy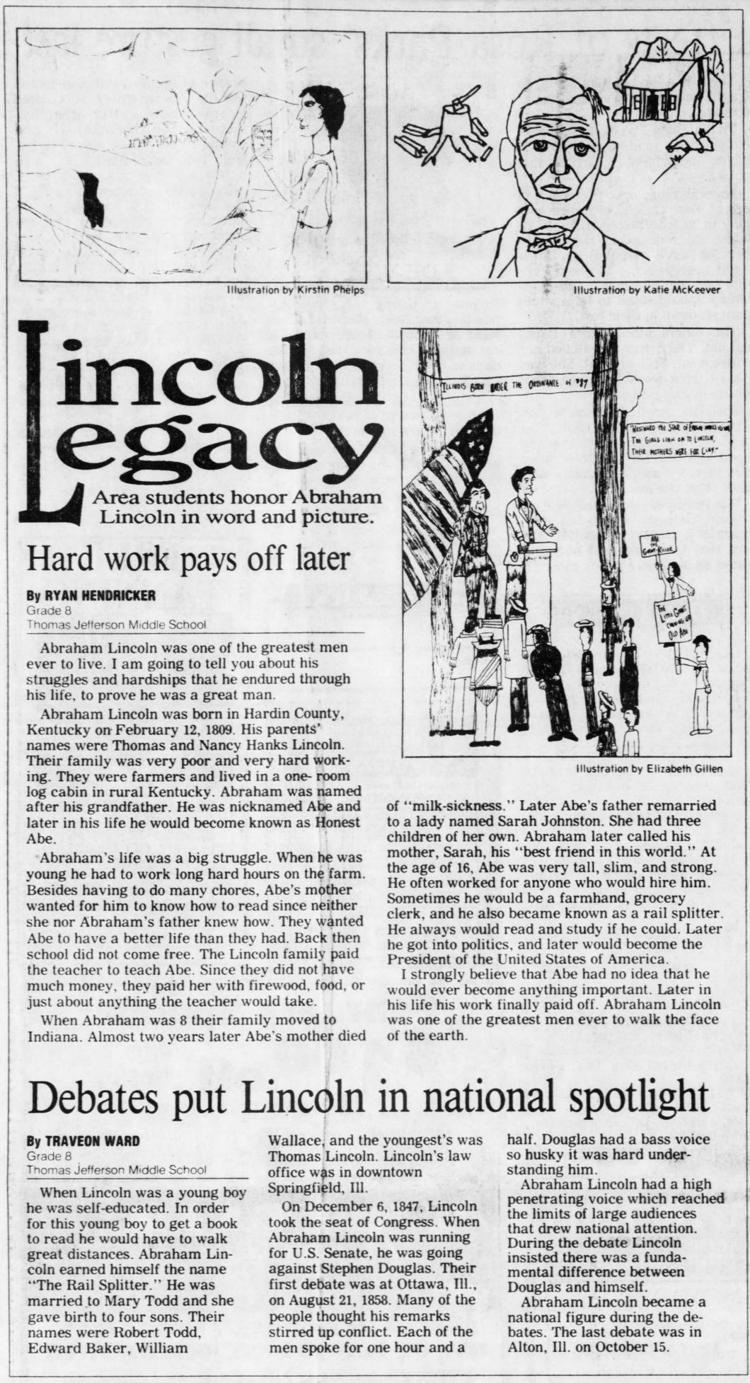 Abraham Lincoln first identified with