DECATUR — "Giving Tuesday" was a good day to honor Decatur students who gave it their all to collect food and money this fall. 
Organizers of the 18th annual WSOY Community Food Drive filled an Eisenhower High School theater to honor the top collectors for the annual event, held over 12 hours Oct. 4 at the Airport Plaza Kroger.
Eisenhower took the top honor, followed by St. Teresa High School in second, Our Lady of Lourdes Catholic in third, St. Patrick School in fourth and Mount Zion Intermediate in fifth. Each school received a check for their hard work and contributions.
"It's not just doing the academic thing right, but also understanding the need to serve their community," said Decatur schools Superintendent Paul Fregeau. "I'm proud of all of our buildings that participated."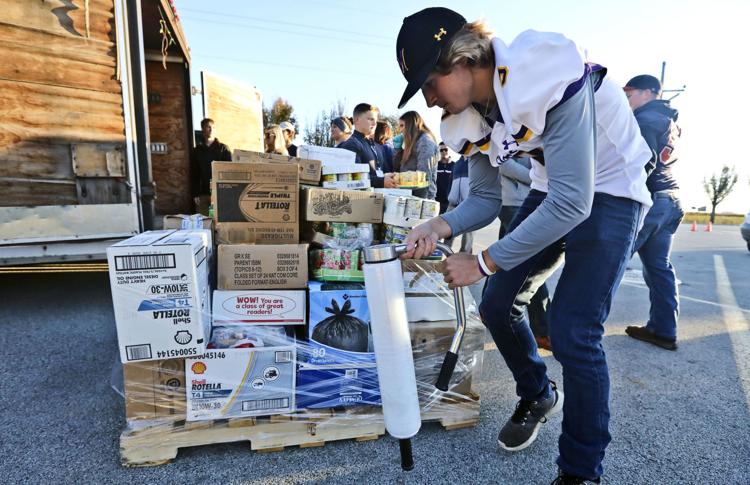 Organizers of the food drive had a goal of raising 1.5 million pounds of food. They ended up collecting 1,695,771 dollars/pounds of food. 
The goods are distributed to community groups and those in need. 
Julia Livingston, executive director of Macon County CASA, organizes the Judy Mason Thanksgiving Basket Project.
"We were able to use our funds towards this year's project of 4,000 boxes," she said.
The boxes were given to families days before Thanksgiving.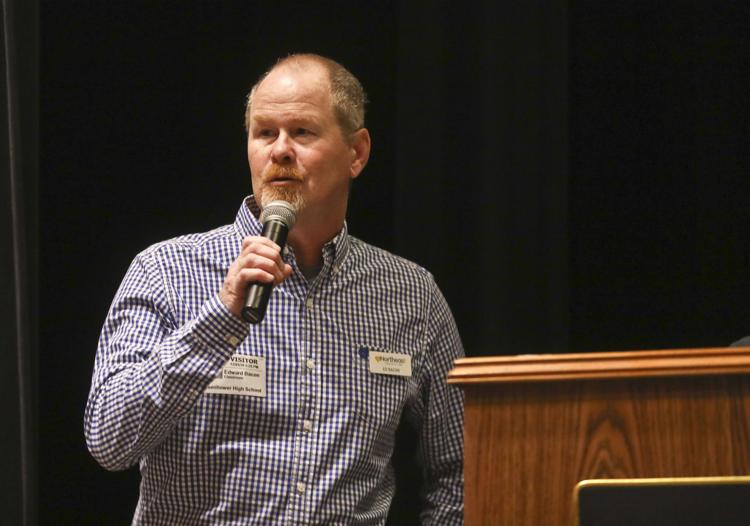 Competition among area schools has been a key component of the food drive.
The schools learned of their rankings at the end of the food drive. "The idea is to focus on that day," said Brian Byers, vice president of development at Neuhoff Media.
The first food drive 18 years ago gathered 35,000 pounds of food that filled a box truck. "That seemed like a ton of food," Byers said. "This year, cash and donations included, would have been the equivalent of 23 semis lined up back to back."
Food Drive organizer Kevin Breheny credits the success to the schools. "We knew the kids would really buy into wanting to help," he said. "They got their parents involved, then their parishioners and churches involved."
You have free articles remaining.
Eisenhower Principal Amy Zahm-Duncheon was able to encourage the students to participate in the food drive. "But it was a whole school effort," she said.
The teachers included their students in competitions. Students also contributed during parties and homecoming celebrations.
This year, the school focused on monetary donations instead of food. "We just advertised and reached out to families," Zahm-Duncheon said.
Eisenhower senior Zachariah Fuller was one of the participating students. "I would bring in a dollar or a few cans," he said. "I always like to participate, but they encouraged me. It's always fun whenever the whole school does it."
The presentation on Tuesday coincided with Giving Tuesday, which has become a day for people to donate to causes and groups. 
DECATUR — Brian Pierce, 55, was volunteering during the 2018 WSOY Community Food Drive, just as he had every year since it began. Emptying a m…
For the food drive, cash awards were available through the sponsorships by Archer Daniels Midland, First Mid Bank and Trust and J.L. Hubbard Insurance and Bonds, a First Mid Insurance Group, Skeff Distributing, Jones and Thomas/JTnet, Decatur Back and Neck Center, Tickets N Trips, First Christian Church, Dale's Southlake Pharmacy and Colee's Corner Drugs, DynaGraphics, Kroger, Herald & Review, WAND-TV, United Way of Decatur and Mid Illinois, the Community Foundation and Neuhoff Media.
Byers said the school donations were equivalent to approximately $500,000, providing food through various organizations and agencies. "A lot of that money is going to be deposited in our new partners at the Central Illinois Food Bank where these pantries are going to buy even more food for their dollar than they ever have been before," Byers said.
Grants were given to local agencies including Good Samaritan Inn, Northeast Community Fund, Big Blue Backpacks, Helping Hands Food Pantry and others.
Tate & Lyle representative Mike Womeldorf addressed the students and sponsors attending the ceremony. The company partnered with the Decatur Public Schools awarding the top five public schools with $500 gift cards during the last school board meeting.
According to Ed Bacon executive director for Northeast Community Fund, his agency serves approximately 200 needy families a day. "We have seen an increase in families," he said. "Food insecurity exists here in Decatur."
The agency offers assistance in various ways including financial and physical. "We are best known for our food pantry," Bacon said. "It's because of you that we've been able to stock our shelves and help people."
---
PHOTOS: WSOY Community Food Drive through the years
WSOY Community Food Drive 3 10.5.18.jpg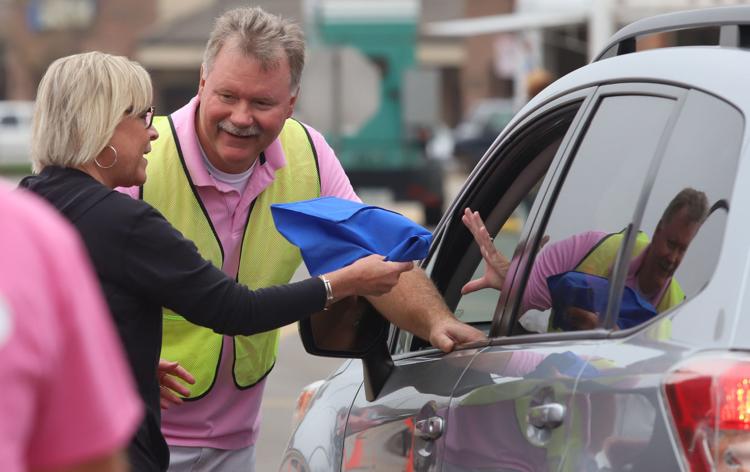 WSOY Community Food Drive 7 10.5.18.jpg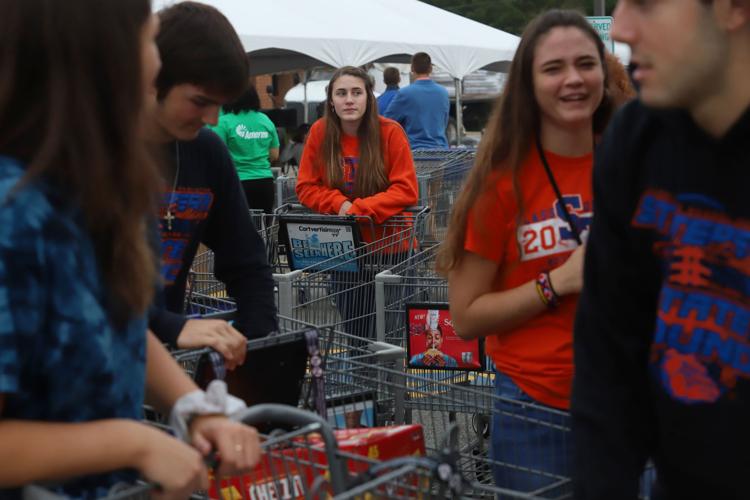 WSOY Community Food Drive 12 10.5.18.jpg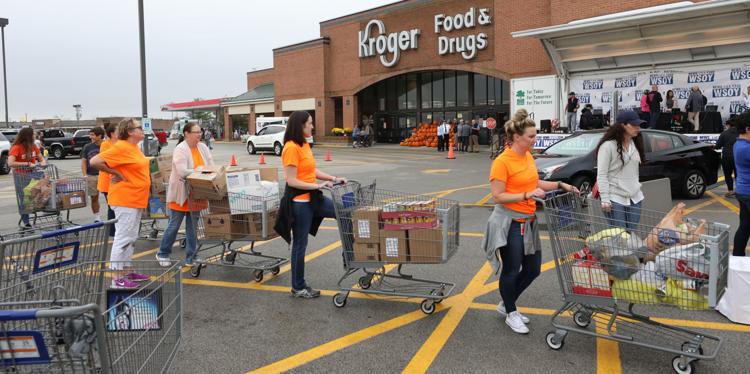 decgal food drive 1350 100617.JPG
decgal food drive 1352 100617.JPG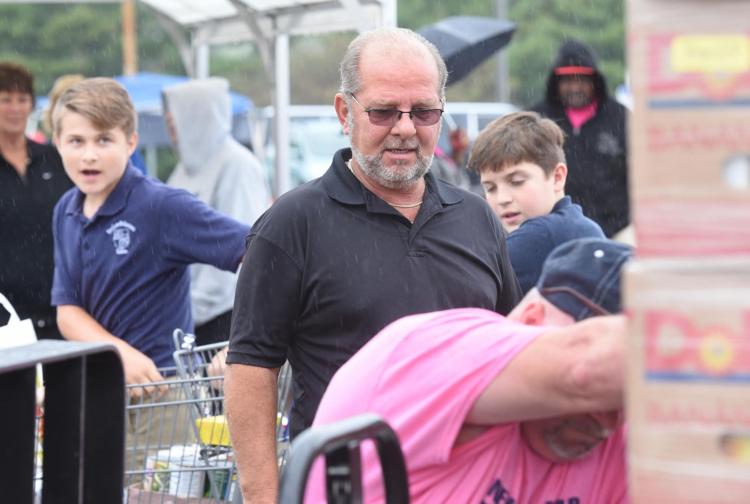 WSOY food drive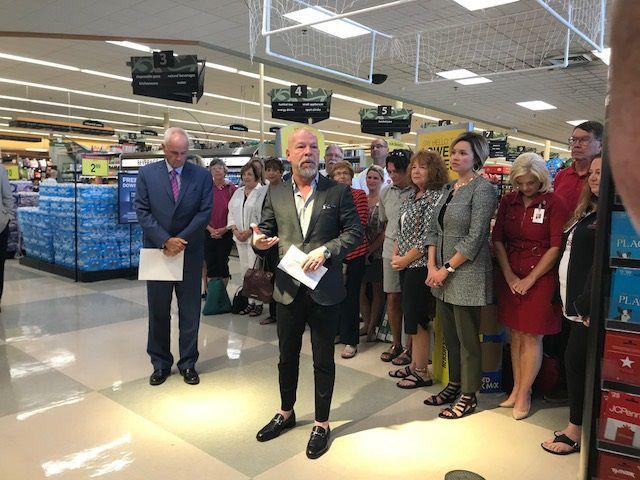 100914-dec-loc-fooddrivepicmain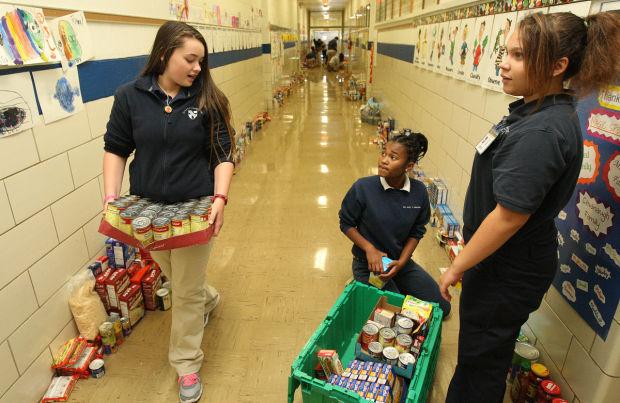 WSOY Community Food Drive snapshots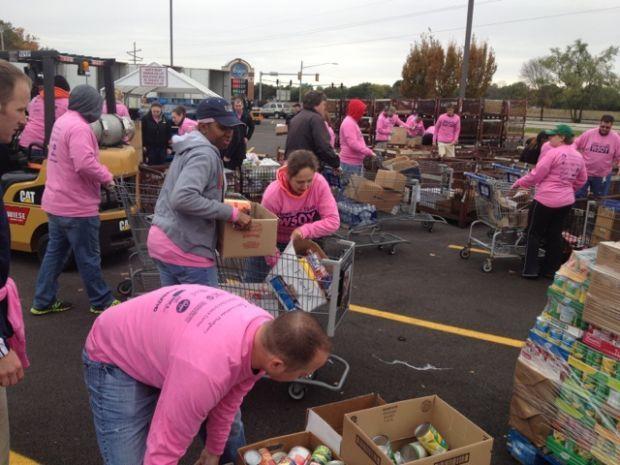 WSOY Community Food Drive snapshots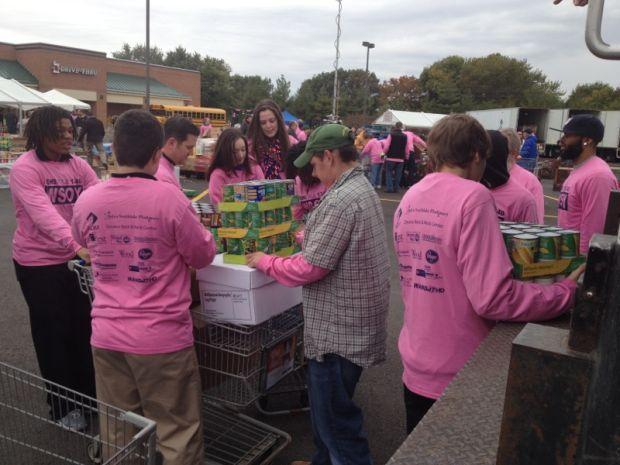 Food Drive 9 10.9.15.jpg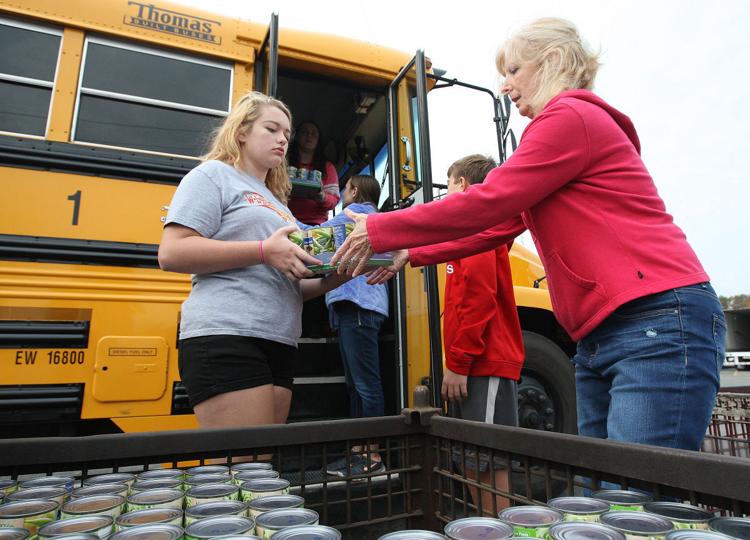 Food Drive 8 10.9.15.jpg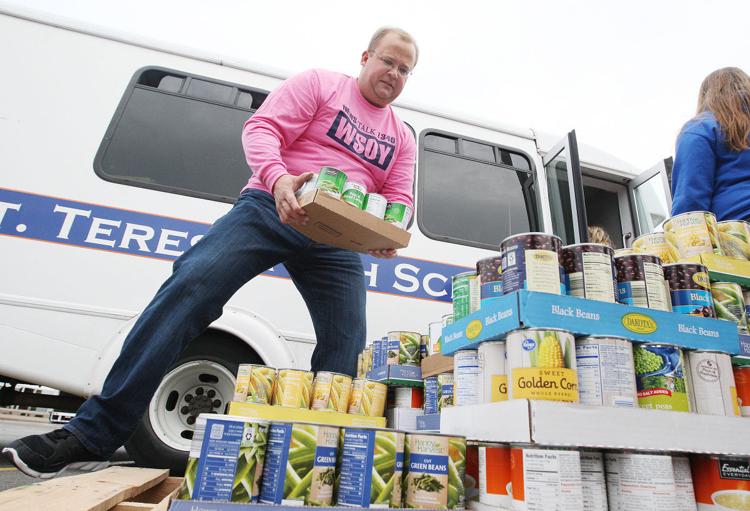 Food Drive 7 10.9.15.jpg
Food Drive 6 10.9.15.jpg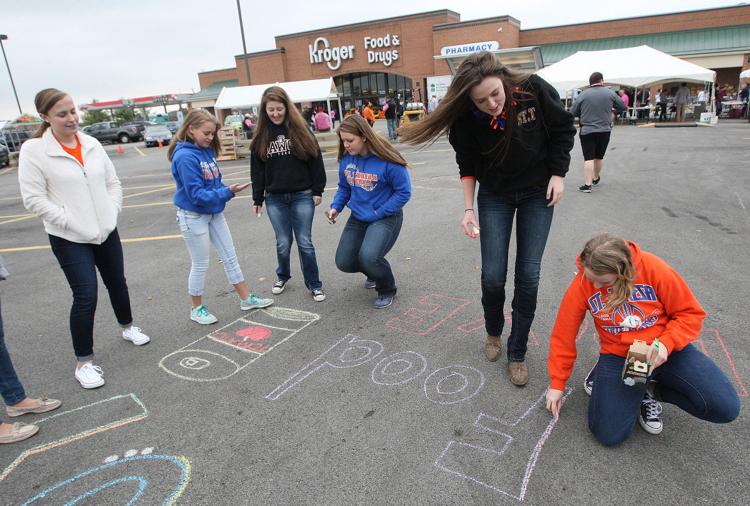 White_Don 10.9.15.jpg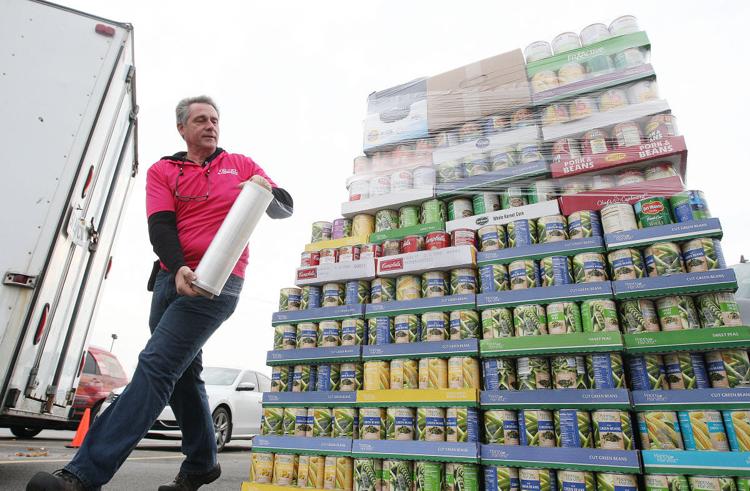 WSOY Community Food Drive.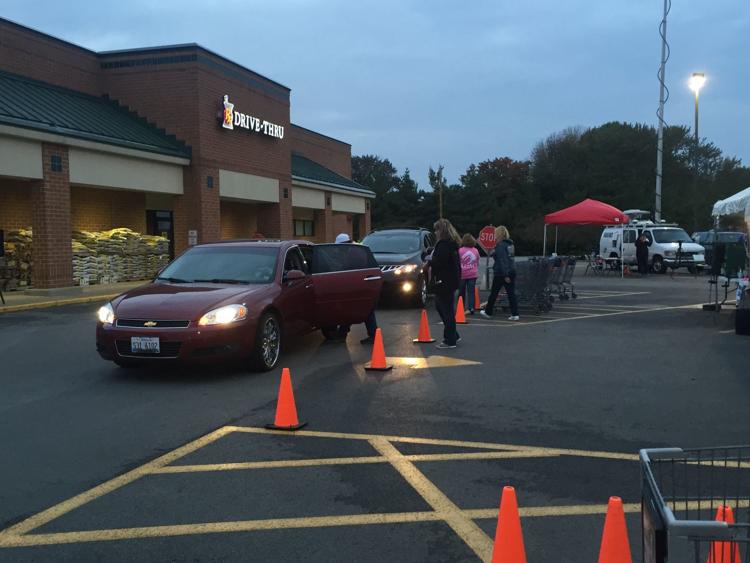 Contact Donnette Beckett at (217) 421-6983. Follow her on Twitter: @donnettebHR