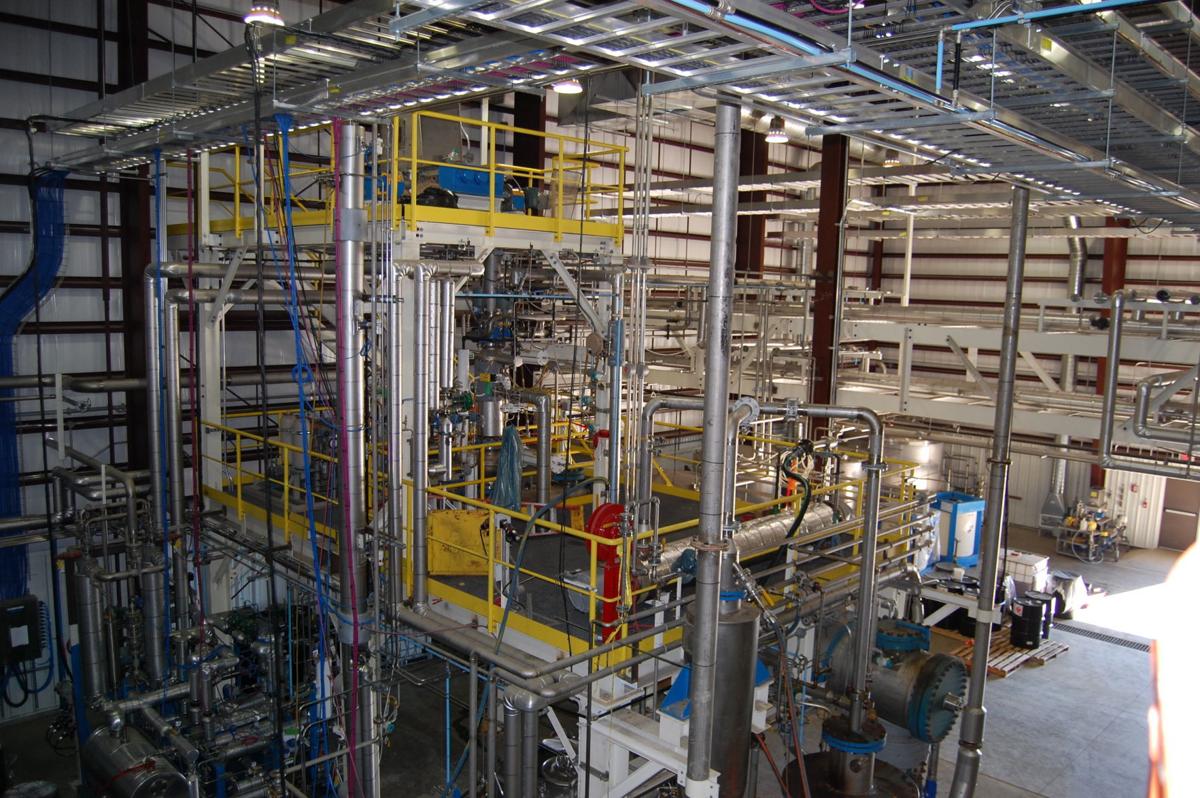 DECATUR — A pilot plant here at Archer Daniels Midland Co. is helping researchers figure out how to build a commercial-scale manufacturing plant for a plastic derived from corn, and local officials hope its location in Decatur could be a leg up for attracting the real thing nearby.
The new plastic technology, developed in partnership with the chemical giant DowDuPont, would be sold to primarily to soda bottlers that could combine it with traditional, cheaper petroleum-based plastics and still come up with a lighter, more resilient bottle that can stay on store shelves longer.
The work to scale up the production process isn't finished yet, but DowDuPont, which will be producing and selling the final product, appears confident.
"We have to design the (commercial plant) plan, but it'll be running 24/7 — it'll be four shifts," said Mike Saltzberg, DuPont Global Business director. He estimated that DuPont's commercial plant would produce between 30 and 60 kilotons of the new plastic a year.
Whether it would be situated in Decatur or elsewhere hasn't been decided yet, Saltzberg said, but the partnership with ADM will continue in the production by using corn from one of its wet corn mills in the United States starting in the next year or so.
"We would primarily be looking for the lowest cost (source of corn-based sugar) and good logistics to our potential customers, including but not limited to DuPont's (existing plastics manufacturing) plant," said Saltzberg, referring to a plant located in Kinston, North Carolina.
Paul Bloom, ADM's vice president of process chemical research and lead in the project with DowDuPont, said where their partner locates a commercial plant is up to them.
Coca-Cola's U.S. bottling plants dot the Midwest and South, including Indiana, Missouri, and one in Quincy, Illinois. PepsiCo's are concentrated almost entirely in the Carolinas. ADM's wet corn mills span the South and many states west of the Mississippi River — one sits in Southport, North Carolina, on the Atlantic coast.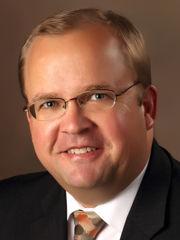 The current pilot plant run by ADM at full force would produce 30 tons of furan dicarboxylic methyl ester (FDME) a year. ADM declined to say how much money has been invested in the process so far, but roughly 30 ADM employees are currently involved with the project, as well as 20 outside contractors.
The race to a new plastic
Scientists have been on the hunt for a new, commercially viable plastic in recent years, as political and cultural concerns over plastic's effect on the environment have surged around the world.
Plastic materials aren't just found in water bottles; they're used in almost every consumer product on the market — from electronics to carpeting, even clothes.
The issue that has worried environmental scientists and advocates for decades is twofold. For one, the cheapest and most ubiquitous plastic in the world, polyethylene terephthalate (PET), comes from crude oil — the largest source of greenhouse gas emissions in the world other than coal.
Perhaps even more vexing in the long term: While PET can be recycled and reused for producing other materials, it's notoriously resilient, taking 500 years to decompose. That's why large amounts of plastic garbage wade in the world's oceans and pile up in landfills.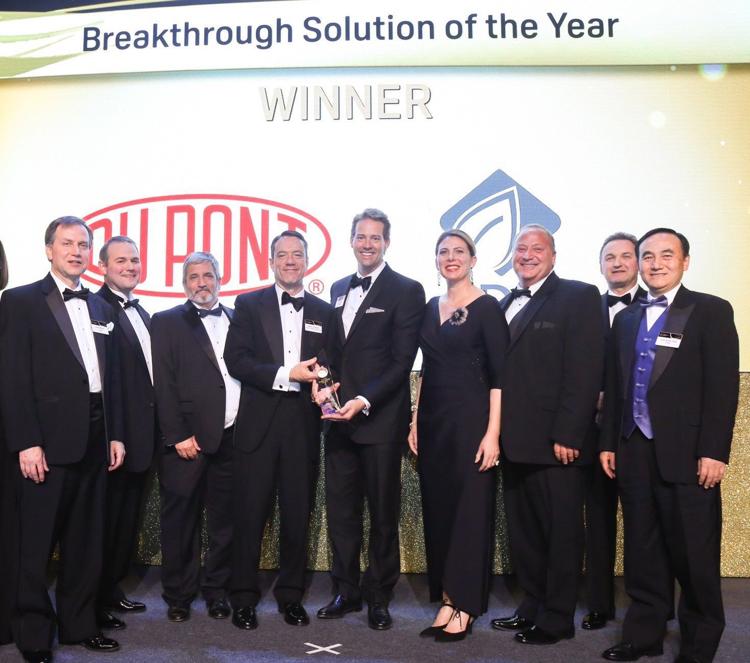 But it's ADM's contribution that makes a corn sugar-derived molecule outperform the traditional PETs. The plant in Decatur is currently mastering the process to create an entirely new ingredient for plastic, referred to as a monomer.
Called FDME, this new monomer not only comes from corn rather than petroleum, it's also 15 times stronger than the current conventional plastic used in bottles of pop around the world, Bloom said. That means companies that manufacture and package consumer products like soda pop wouldn't have to use as much material in the first place.
You have free articles remaining.
"It's great that it's renewable, that's fantastic, but what we're really after is improved performance of these bottles," Bloom said.
But only in 2018 has ADM gotten the pilot plant up to full functionality. Bloom said it will likely run for at least another six months to a year before DowDuPont sizes up to a commercial plant.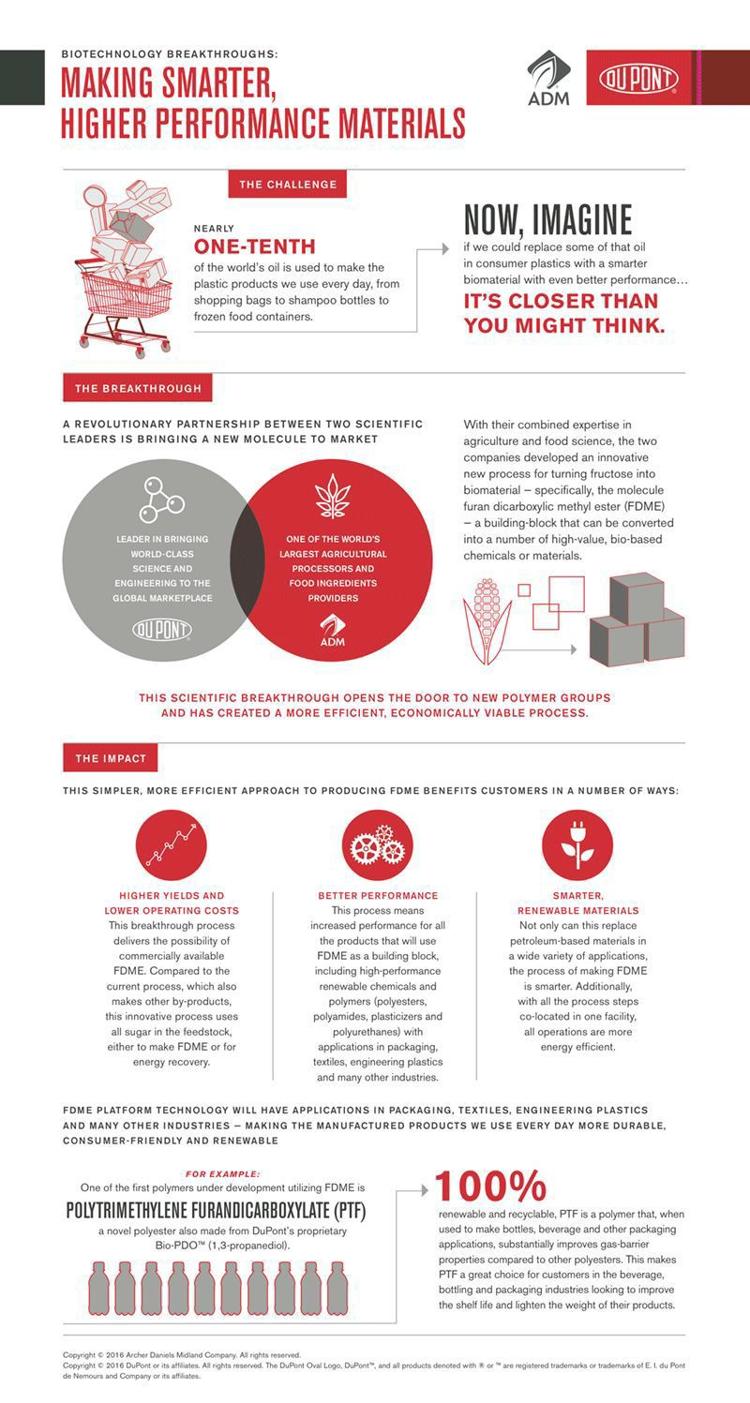 DowDuPont and ADM both have historic legacies that trace to the country's industrial era more than a century ago, and both have since grown into modern multinational conglomerates that stay reliably inside the Fortune 50 list of America's biggest corporations.
DowDuPont is the result of a recent merger of two even more storied American companies that revolutionized the commercialization and development of chemical manufacturing: Dow Chemical and DuPont. 
DuPont traces its roots to 1802 as a gunpowder mill near Wilmington, Delaware. Dow was founded in 1897 in Midland, Michigan, originally selling bleach and potassium bromide, a salt used as an anticonvulsant and sedative in the late 19th and early 20th centuries.
Both companies were major players in the American century, making major technological advances that played central roles in World War I and World War II — DuPont developed Nylon, Kevlar for bulletproof jackets, and both companies played roles in the development of nuclear weapons. Dow was a major producer of the infamous Agent Orange gas during the Vietnam War.
The explosion of chemical research to aid America's war efforts led to great advances in insecticides and herbicides in agriculture and countless consumer products.
DowDuPont's latest invention already common in consumer markets is a new polyester called Sorona, which has launched a bevy of new clothing and carpeting materials in the past decade.
Sorona combines one bio-based molecule derived from corn, called a monomer, with a traditional petroleum-based monomer, to make a stretchier, more responsive polyester that outperforms traditional elastics, according to Saltzberg.
"It gives you softness and stretch — stretch jeans, stretch jackets — that typically in the past came from nylon and Lycra," Saltzberg said. "Today, Sorona can replace that, provide more softness and durability."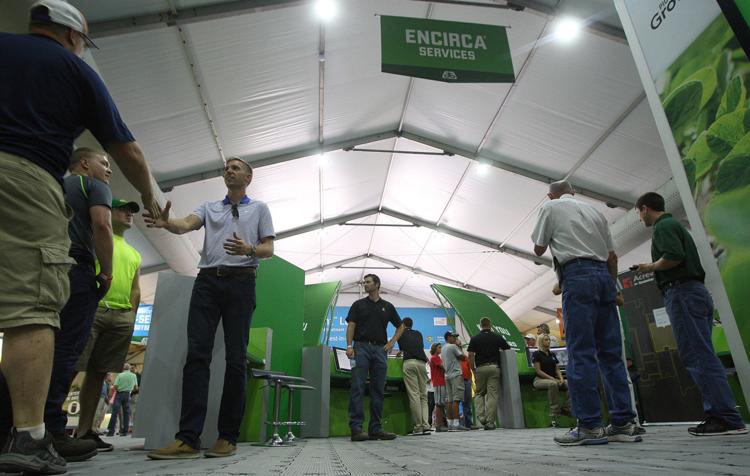 DuPont's success with Sorona is the story it hopes to replay with PTF. But unlike Sorona, the second monomer component that creates the plastic, also called a polymer, comes from corn as well — which is where ADM's contribution comes in.
"So we make a monomer called FDME. That's actually what we make here in (Decatur)," Bloom said. The FDME not only replaces longstanding petroleum-based monomers that create the classic PET plastic, it performs better in two critical ways.
"We hope to lightweight these bottles — more performance with less material," Bloom said. "And it actually has much better barrier properties, (which means) better shelf life and things like that. On a global basis it's a big deal to extend shelf life," which can change the basic rules of how soda and other products are shipped through supply chains.
While both companies are confident the new plastic could become a commercial reality, the research on FDME in Decatur is only now ratcheting up to its final stage, to make sure it can be reliably scaled up to produce tons and tons of plastic every year.
"We have over 350 of the world's top food scientists working in our community every single day," McCrady said. "I think people are shocked by that sometimes. With manufacturing they're thinking of heavy metals, durable foods, and we have a lot of that, but we also have significant scientific expertise in the community."
Regardless of where a potential plant ends up being located, McCrady said that another successful corn-based product being made on a global scale would benefit local agricultural producers. "It's helps create a new market for corn and soybean producers," he said.
"The thing I learned about ADM through being partners with them for five years now — everyone knows they're one of the best companies in the world for (food agriculture), but they have a very strong chemistry effort," Saltzberg said. "These are world-class dudes."