DECATUR — Coffee in the morning and beer at night can be considered a way of life.
The two are a natural marriage not only for your taste buds, but also in their methods of production. That's how a Decatur coffee roasting company came to partner in the opening of a new brewery in Decatur that will serve both cold-brew coffee and as many as 36 styles of craft beer. Door 4 Brewing Co. is set to open at 3 p.m. today in the lower level of the Marquis Beverages campus, 1234 W. Cerro Gordo St.
With about $1 million invested in the project and with the capacity to brew up to 155,000 gallons of beer a year, majority co-owner Tim Fyke said the business owners are doing everything they can to establish themselves as a Central Illinois destination.
"I think breweries are the new bar," he said. "It's the place people go to connect, to socialize, rather than go on their cell phones."
Fyke is joined in the venture by his wife Aimee Fyke, operating partner Charlie McGorray and DJ Cooper, general manager of Marquis Beverage. Along with a 3,500-square-foot taproom that can seat 72 to 80 people, the business could begin distributing beer and cold-brew coffee throughout Macon County as early as next spring.
"I think, from a humorous side, (the saying) goes 'beers at night and coffee in the morning,' so we're covering all the beverages," Cooper said. "But they do complement one another ... There is a market out there, so it is a good fit."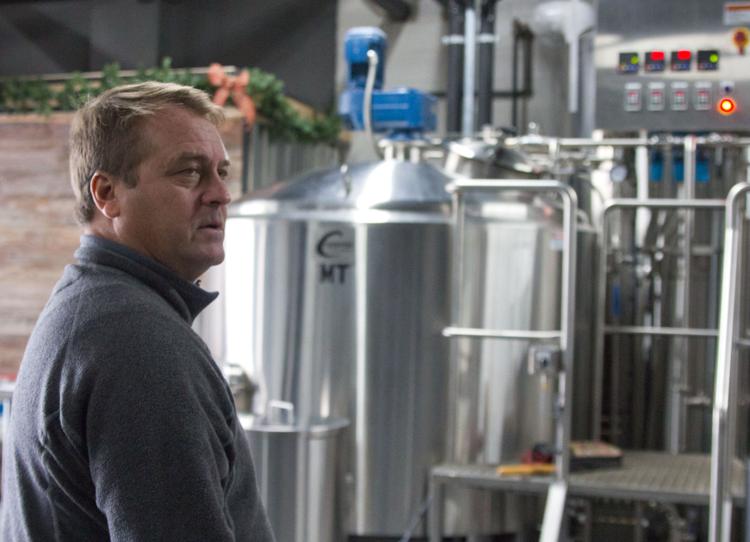 Door 4 will be the city's second brewery, joining Decatur Brew Works, which opened in downtown Decatur in January 2016 and quickly developed a diverse fan base who come to the business for trivia nights, yoga and even running events.
Door 4's business partners say don't see themselves as competition for the existing brewery. McGorray said he's worked with the operators of Brew Works and is friendly with them, and he believes the welcoming nature of the craft beer business can help the two thrive going forward.
"By having a larger brewery along with Decatur Brew Works, I think that will bring people in from Springfield, Bloomington, Champaign and the surrounding communities," McGorray said. "They're outside dollars coming into the city that would not be coming here normally."
Dreux Lewandowski, co-founder of Decatur Brew Works, said he and his business partners have been pursuing same mission for two years, trying to convert people to craft beer and attract visitors to the area.
"Any business, especially a sister business, is one that we will support," he said. "We hope that having both breweries in town will bring more new people to Decatur."
Parallel paths
The opening of Door 4 has been years in the making, with Cooper and Fyke each searching for an opportunity to enter a new market until their plans converged last year. 
About three years ago, Marquis Beverage started to work on making a nitrogen-infused cold-brew coffee, which is said to yield coffee that is sweeter, smoother and less acidic. After about a year of testing and working out a formula, Cooper said he realized the challenges that could come with mass production of the coffee, such as extended refrigeration and other equipment not typically found at a coffee roastery. To make the coffee in bulk, Cooper said he realized it would be important to partner with a brewery, as they would already have most of the equipment needed to produce cold-brew coffee.
But Cooper couldn't find a partner among breweries in the region, he said. Those he approached said they were too busy with their own businesses to work with Marquis. 
Around the same time, Tim Fyke and McGorray had been searching in vain for a spot in Decatur to build a brewery. They looked at seven or eight spots, but the pair said they still could not find a place that matched the vibe they were seeking.
Eventually McGorray, a friend of the Cooper family who has helped work on the cold-brew coffee project, realized a partnership could help solve all of their problems. Within a month, they finalized an agreement and decided to locate the brewery in the first floor of the Marquis Beverage campus, which before had been used to store cars and boats.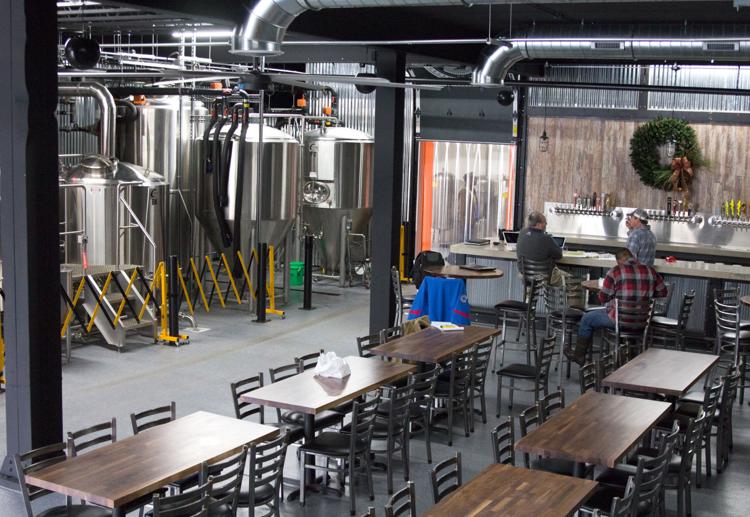 The idea, Cooper said, was for the business owners to support each other while pursuing their separate projects. 
"As we talked, we went, 'We want to brew the coffee' and (Fyke) went, 'We want to brew the beer,'" Cooper said. "It came together pretty quick, we had a deal together in a few weeks. So the reality is, Tim is the beer guy, I'm the coffee guy, and we've gone from there."
Along with the cold-brew coffee on tap, the brewery will also have a number of coffee beers to go along with the more traditional styles of beer, such as India Pale Ales. Fyke said they hope to have 10 of their own beers on tap in the coming weeks. Brewmaster Jimmy Misner will have creative control over what styles to brew going forward.
One thing that will not open with the brewery is the Door 4 Brewing Co. Food Truck, which became a hit this summer at its main location on West South Side Drive. The city's zoning ordinance only allows food trucks and other temporary facilities to operate between March 15 and Nov. 30. McGorray said they plan to make a formal proposal to the city council to adjust the policy once the brewery is up and running.
Fruitful friendship
Fyke has had a firsthand look at how to build a successful beer business through his longtime friendship with Adam Avery, a Decatur native who has established himself as one of the bigger names in the craft beer industry. His Avery Brewing Co., founded in Boulder, Colo. in 1993, distributes beer in 38 states and the District of Columbia, as well as in Japan and Sweden. In 2015, its revenue projections were $25.6 million.
Fyke was there for Avery from the beginning. The two have been friends since the fifth grade, attending school together at Our Lady of Lourdes Catholic School and St. Teresa High School, Avery said in a phone interview Monday. Fyke was among the earliest supporters of Avery Brewing Co., traveling to Colorado to help bottle beers after it opened.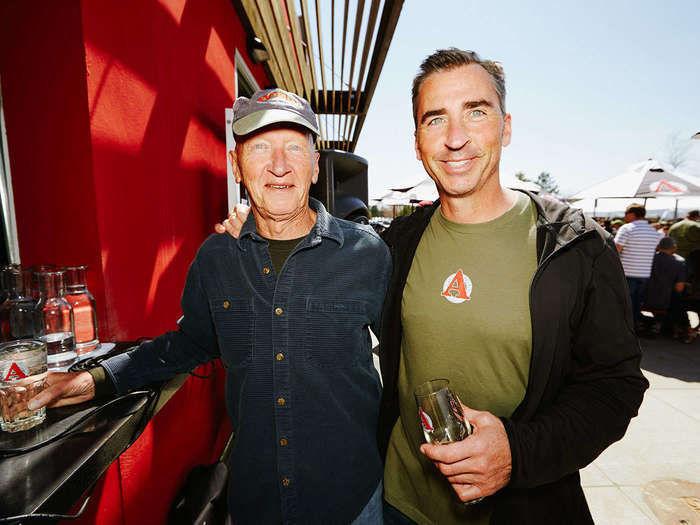 Avery returned the favor, encouraging his friend to follow his dream and tap into the Decatur craft beer market. He had been surprised whenever he came home to visit to see that Decatur has not followed the trend of cities like Springfield or Bloomington, where a handful of larger breweries have been founded in the past decade.
Along with words of encouragement, Avery also had Misner visit Boulder for several weeks earlier this year to train with the staff at his brewery.
With the combination of market, unique pairing of beer and coffee and Fyke's business skills, Avery said he's sure Door 4 can make Decatur a bigger player in the local craft beer scene.
"(Fyke is) a bulldog, literally, since we both went to St. Teresa," Avery said with a laugh, referring to the school's mascot. "So when I call him a bulldog, I mean it."