DECATUR — As the hundreds of students from French Academy walked single-file through the winding hills of Greenwood Cemetery on Monday morning, Ada Owens watched and hoped that this day would be the start of something greater.
Every May, the entire student body walks to Greenwood Cemetery for the annual memorial tribute to remember those who served in the Civil War and all service members who lost their lives while discharging their duty to the United States. It's a decades-old tradition for the school at 520 W. Wood St., a little over half a mile from the historic cemetery on the city's southwest side. 
The hope is that students, through their attendance, will gain a greater understanding of what it means to serve, said Owens, clerk of the Decatur Township and organizer of the event.
"We start them young and hopefully they'll go and serve their country, their state and even their community," she said.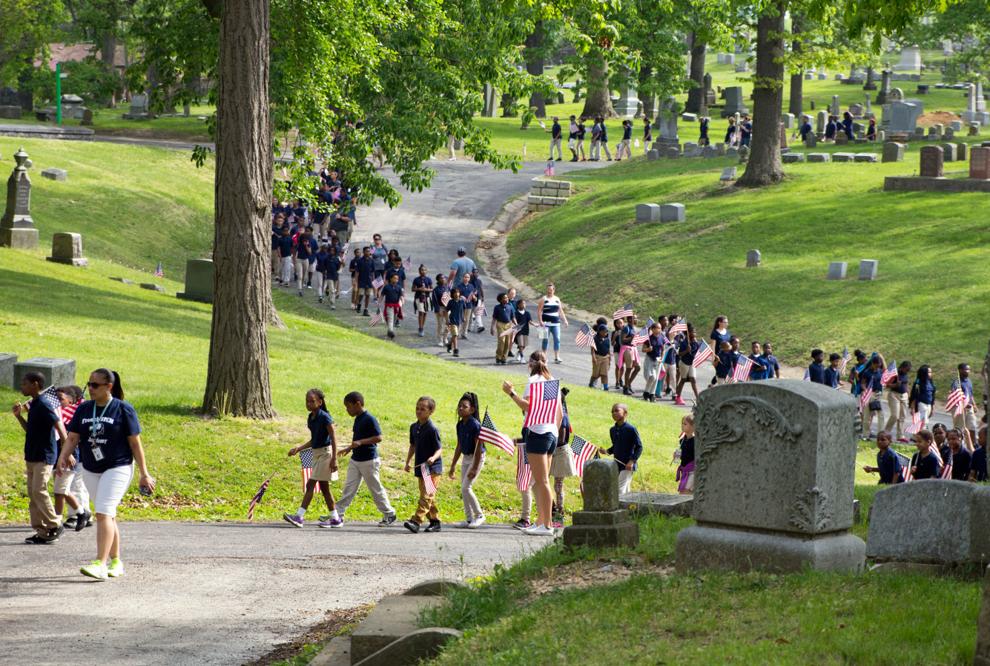 The ceremony, organized by the Decatur Township, includes the laying of a wreath at the Civil War Memorial by members of the VFW, the American Legion and the playing of "Taps." Students walk to the cemetery with small flags, which they later place at a grave as a sign of respect.
Addressing the students, Decatur Police Chief James Getz highlighted the recurring message of the day, which was to understand the past in order to know the future and create one's own history.
"What I'm going to ask of you is to be part of history going forward, create your own history," Getz said. "That's what the people in the Civil War fought for, for you to have those freedoms to do things good for your country."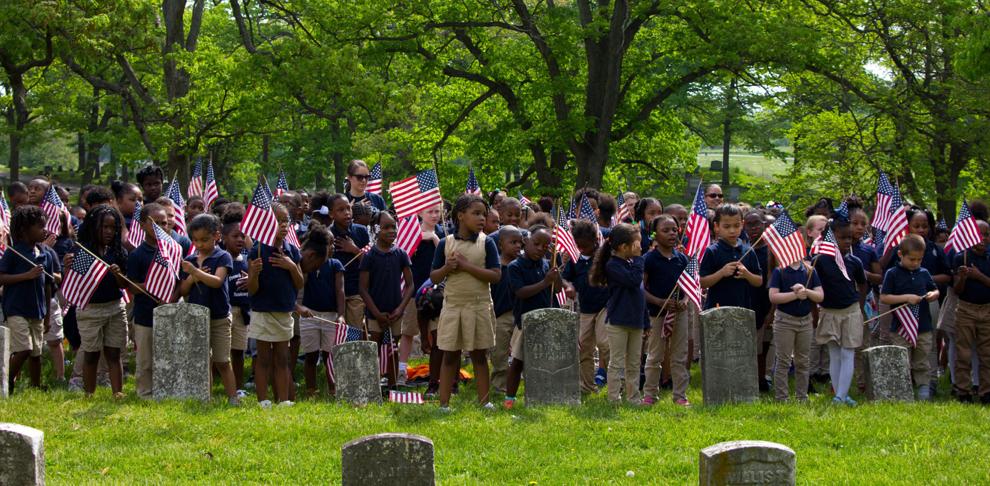 As he planted his flag, fourth-grader Keylan Carson said it was inspiring to know that people over 150 years ago fought and died for his rights today.
"We have to stand together to fight for what's right," he said.
It was a similar message that fourth grader Makaiylie Lofton said she learned after going through the ceremony.
"They had to fight for their rights," she said. "Today is to celebrate that."
As she rounded up the students to depart from Greenwood, French Academy's Principal Julie Fane said she hopes students take Getzs message to heart.
"We want them to know the greatness of this country, and our past mistakes as well," she said. "I hope they take this and make a great future."
Contact Ryan Voyles at (217) 421-7985. Follow him on Twitter: @RVVoyles