U.S. District Judge Sue E. Myerscough ordered the man in a Springfield courtroom to pay $5,500 in fines and $5,242 in restitution for conceali…
Decatur police are seeking the public's help in solving a July 2018 shooting death on Decatur's east side.
These are recent reports of missing children made to local law enforcement. If you think you have seen a missing child, contact the National C…
An April trial date has been set for a Decatur man charged in the shooting death of a Bloomington man in December 2018.
Two Decatur men are facing felony charges after police recovered two guns and drugs Wednesday night while executing a warrant at a home on Eas…
Police recognized and arrested a 35-year-old man who they say slashed a deputy's tire Monday.
A 40-year-old woman cheered on her two daughters while they punched, pushed and pulled a student's hair during a fight inside MacArthur High S…
 A man accused of beating his 4-month-old son to death will be examined to determine if he's mentally fit for trial.
Police said a persistent thief banned from the Forsyth Menards store was back at it again this week. 
Peoria man enters not guilty plea on charges he invaded a Decatur home and sexually assaulted a child under 13. 
Police say they recovered a gun and arrested a 19-year-old man who they say attempted to get into a vehicle parked on Decatur's southwest side…
A Macon County Sheriff's deputy was reinstated Wednesday after a court hearing saw a driving under the influence of alcohol charge against him…
Police say a team of shoplifters who tried to steal merchandise valued at more than $800 were foiled by an alert store security officer Sunday…
DECATUR — Police said a man who targeted stores looking to steal credit cards was arrested after taking one card that was used to run up a pur…
DECATUR — A 26-year-old man is facing a preliminary hate crime charge after police say he called a woman racial slurs using Facebook Messenger. 
Bad check charges against Decatur woman dropped after she gets sentenced to five years on similar McLean County charges. 
Police investigating shots fired at a Decatur apartment complex arrested three men on preliminary gun charges. It's the same apartment where a…
Police vehicles converged on the Moundford Terrace Apartments, 3750 North Woodford Street in Decatur, around 9 p.m. Monday after residents cal…
Police say a Decatur man was booked on attempted murder charges stabbing a woman while she held her baby son and continuing to attack her unti…

Tanzyus Logan Funeral Service and Care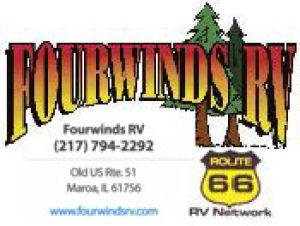 New details were revealed Monday in the police chase — which reached speeds of 100 mph — that led to the arrest of a suspect wanted for attemp…
Police found shell casings after residents called in with reports of gunfire in the 100 block of West Garfield. 
DECATUR — Police said a 20-year-old Decatur man, arrested after a high-speed chase Friday night, has been booked on a preliminary charge of at…
A Decatur man and woman told police they were held up and robbed at gunpoint by two masked men who invaded their home early Sunday.
Police say a 16-year-old Decatur male who was shot in the neck Saturday night doesn't want to help authorities find the person who wounded him.
These are recent reports of missing children made to local law enforcement. If you think you have seen a missing child, contact the National C…
Sidney J. Flinn is now looking at a sentence ranging from probation to 12 years in prison for driving drunk and crashing into his girlfriend a…