DECATUR — Decatur Police said an Oklahoma suspect was quickly found and arrested Tuesday for the armed robbery of the First Mid-Illinois Bank and Trust branch at 3101 N. Water St.
James Allen Carr, 55, was taken into custody at a motel near the bank said Detective Sgt. Steve Carroll of Decatur Police. Carroll, in a statement, did not list a time for the arrest but said it came swiftly after the bank robbery had occurred at 8:08 a.m. and police had reviewed video surveillance footage. 
Carroll said Carr had walked into the bank and demanded money. "After obtaining an undisclosed amount of cash, the suspect fled on foot," Carroll said. "The suspect was quickly located at a nearby motel and arrested."
Carroll said detectives and agents from the FBI obtained a warrant and "evidence of the crime was located" in a later search.
Carroll said investigative work was continuing late Tuesday.
Carr, whose last known address is in Oklahoma, was being held in the Macon County Jail on preliminary charges of armed robbery; preliminary charges are subject to review by the Macon County State's Attorney's office.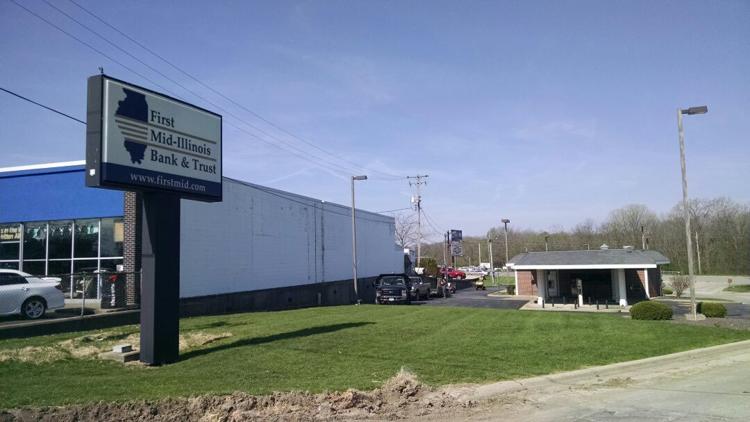 The First Mid-Illinois Bank and Trust branch was temporarily closed in the wake of the robbery. Two employees had been inside at the time of the crime said John West, the bank's Decatur Community President who oversees commercial lending. He said the robber had struck just after the bank opened.
A police officer at the scene and Laura Zuhone, vice president of marketing for the Mattoon-based bank, which has several Decatur locations, both said no employees were injured during the robbery. Zuhone could not immediately say how many worked at that Decatur location.