DECATUR — Police on Friday said a 48-year-old Decatur resident stabbed a 24-year-old man to death on South Oakland Avenue at West Main Street late Thursday.
Authorities did not immediately release a motive for incident, which happened along the Oakwood business corridor. 
Cody L. Drew died in the Decatur Memorial Hospital trauma room at 12:28 a.m. Friday, police said. Ray M. James was arrested Friday afternoon on a preliminary charge of first-degree murder after police interviewed witnesses, collected physical evidence at the scene and served a search warrant, Sgt. Steven Carroll said. 
In a Facebook post, the Blue Spoon, 120 S. Oakland Ave., said Drew was one of its employees. The restaurant closed July 29, citing issues with its landlord, but indicated on social media that it would reopen in another location.
The restaurant described Drew as an outstanding employee and remarkable young man. "He lived an eventful life and squeezed every bit of enjoyment from each moment he lived," it said. "We love you, Cody, and will keep you alive in our hearts and memories." 
Alex Bishop, a close friend who said he had spoken to Drew on Thursday, said he was "the most free-spirited and welcoming person I've ever met.
"People always felt invited when they were around him. He was also extremely supportive and was there for me when things got really bad," Bishop said. "I know that I and anyone who met him or knew him will forever miss him here."
Drew attended Maroa-Forsyth High School and played on the soccer team, a co-op with Warrensburg-Latham. Phil Applebee, the assistant principal at Maroa-Forsyth High School, said Drew was "a fun-loving student who was always questioning and wondering what else was out there. He always kept you on your toes, and you always knew where he stood.
"I saw him a few months ago and he was all smiles as he explained his future plans. It is gut-wrenching to hear this news," Applebee said.
Holly Harrison, shop manager of Oakwood Tattoos, said Drew got all of his tattoos done at the shop, and even briefly filled in as front desk help at Oakwood's previous location before it moved in at 139 S. Oakland Ave. She also knew him and his family before they started working at their respective businesses along South Oakland.
"I've never heard anyone say a bad thing about him, except that he was having more fun than them," Harrison said.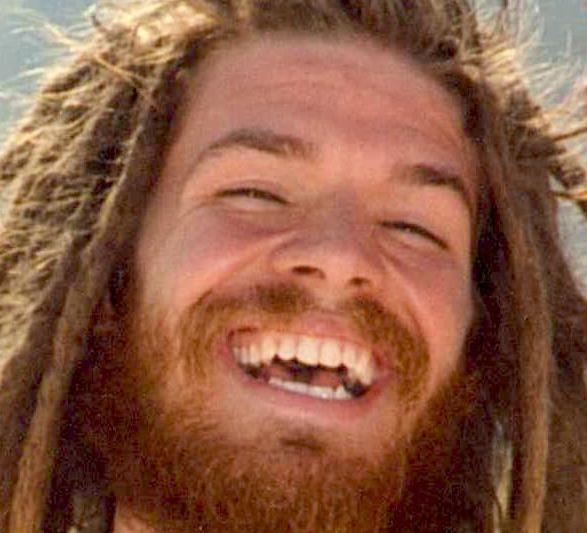 While the act of violence that lead to Drew's "heartbreaking" death took place within the Oakwood block, Harrison said, it doesn't represent the community as a whole. She said that many of the people who work and live within and around the neighborhood are like a family, and spend a lot of time around each other both on the clock and during off-hours.
That family just lost one of its members, Harrison said, but Drew won't be forgotten.
"Cody is the color in a black and gray room," she said. "He brings the light to any situation, no matter how bad of a day you're having. He'd be that person to stop what he's doing, take his time, sit down and talk to you. He just had one of those personalities that he'd just walk in a room and it's like a light turned on. That's basically the way to describe him."
Drew was stabbed multiple times in the 100 block of South Oakland, Macon County Chief Deputy Coroner Dee Coventry said in a statement. Police were dispatched to Oakland and West Main at 11:35 p.m. in reference to a stabbing and found Drew, law enforcement said Friday morning. 
The area where Drew was found is adjacent to Millikin University, with several businesses and restaurants that cater to students and area residents. 
Chris Ballard, Millikin's director of public safety and chief of campus police, said the university was contacted by the Decatur Police Department about the stabbing and is being kept informed about the investigation.
"We see no continuing threat to campus or the greater community," Ballard said in a statement. "The safety of our campus continues to be a top priority ..."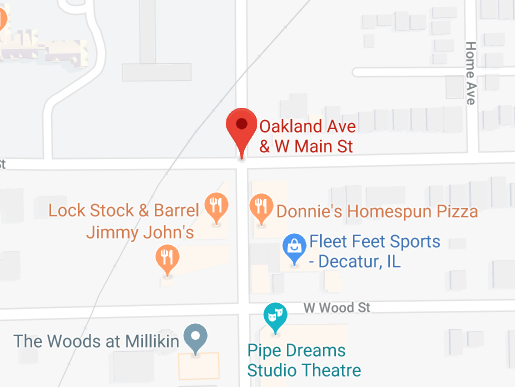 This is the fourth homicide of the year. Nathaniel D. Majors, 22, of Decatur, was killed on Jan. 27 after being shot on North Graceland Avenue. Bernard Norvell, 35, of Decatur was killed on June 3 after being shot on East Stuart Avenue. D Angelo Dixon, 29, of Danville, was killed on July 5 after being shot on West Packard Street. 
As of this point in 2017, there were two murders. Data also shows violent crime is down when compared to the halfway point of 2017 — which ended with 95 total shootings and 10 homicides, the most since 2011.
Anyone with information about this stabbing death is encouraged to call the Decatur Police Department at (217) 424-2711.
Claire Hettinger, of the Herald & Review, contributed to this report. 
---
Photos: 2018 mug shots from the Herald & Review
Contact Valerie Wells at (217) 421-7982. Follow her on Twitter: @modgirlreporter