DECATUR — Decatur mirrors national trends in declining property crime numbers outlined in the latest FBI statistics that cover 2017. But while violent crime has dipped nationally, the same isn't true here, the data shows. 
The snapshot of criminality is revealed in the recently published "FBI's Uniform Crime Reporting" numbers that tracked about 1.2 million violent crimes (such as murder, robbery and assault) and 7.7 million property crimes (burglary, theft) reported in communities coast to coast.
One striking area of increase in the Decatur numbers was arson: 2017 showed 30 incidents recorded for the year, up 87 percent over the 16 arsons recorded for 2016.
Decatur fire Chief Jeff Abbott said he isn't certain about what flared the numbers upwards, but he has a good idea: "The number of vacant properties is growing, it seems," said Abbott. He said arsonists in Decatur tend to target abandoned buildings, particularly single-family homes.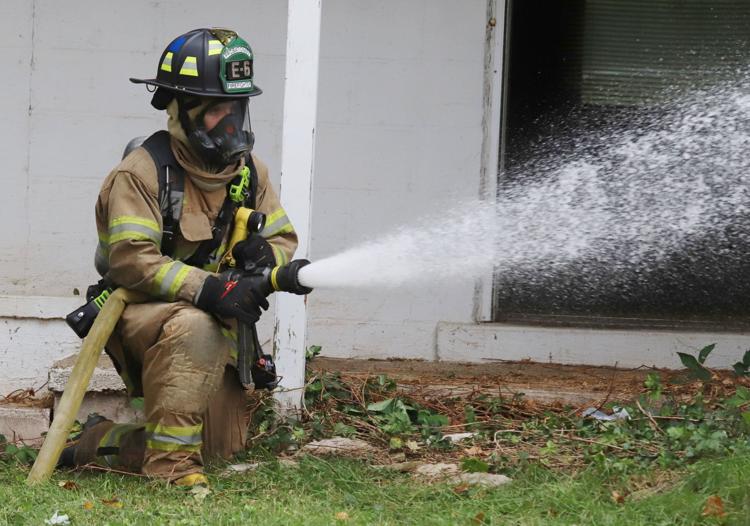 Arson fires so far for 2018 are listed at 14, Abbott said, and points out that every single blaze poses a serious threat to the public and the firefighters tasked with fighting the fires.
"And the number of vacant properties out there is growing," Abbott added.
Property crimes down
The good news on property crime is that Decatur saw 2,394 incidents of it in 2017, down almost 10 percent from the total in 2016 of 2,657.
Burglaries fell 15 percent from 859 in 2016 to 731 in 2017. Larceny and theft were also in retreat: The 2017 number of 1,571 was down 7.5 percent from the 2016 total of 1,700.
Detective Sgt. Chris Copeland with Decatur police expects more good news on the burglary numbers in 2018: "I am keeping track of residential burglaries and burglaries to motor vehicles, and we're way behind 2017 for so far this year," he said.
Nationally, the FBI said property crimes dropped 3 percent but explaining why that crime was trending down in smaller communities like Decatur isn't so easy, Copeland said. He said local statistics can swing wildly based on police actions, such as the successful targeting of certain key suspects responsible for a rash of neighborhood car burglaries.
"We get the right people locked up, and it affects the numbers," he said.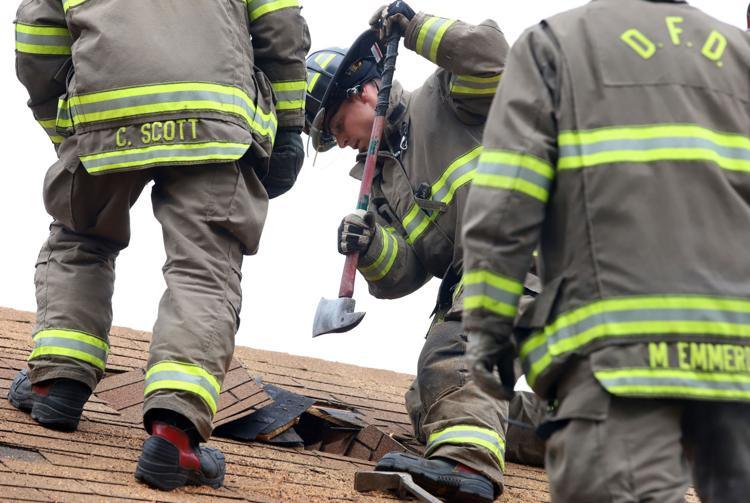 "So as far as property crimes and things like that, year over year those continue to decline which is obviously excellent and something we like to see. But, conversely, you have an apparent rise in violent crime and murder which is what we don't like to see."
The Herald & Review previously reported that Decatur logged 10 homicides in 2017, a sharp rise from the 3 killings recorded in 2016. While the FBI charted a fall of 0.9 percent coast to coast in violent crimes of all kinds in 2017 compared to the year before, Decatur saw aggravated assaults increase 11 percent from 247 in 2016 to 275 in 2017.
Robberies were up 9 percent, at 106 for 2017 as opposed to 97 in 2016.
Copeland said more people willing to report crimes can drive the statistics and police haven't seen any specific patterns connecting violent crime. For example, he contrasted the murder tallies of today — homicides recorded so far this year now stand at seven — with the murder rates of the 1990s.
"In 1993 we had 12 murders, and we had 13 in 1994, eight in 1995 and 11 in 1996," said Copeland. He said gang activity was behind a lot of the serious crime 25 years ago and that common link gave the police dramatic results when they moved against the gangs decisively in the late 1990s. "They (Decatur police) basically cut the head of the Gangster Disciples," he said, referring to key arrests.
"In 1998 we recorded seven murders but none of them were gang shootings."
Copeland said there is no easily targetable link between many of the murders committed in more recent years, and so no surefire way to turn the tide by targeting particular criminals.
He does point out that Decatur still finishes well down the rankings of the most dangerous cities in Illinois. Among the most dangerous small communities in the state is East St. Louis, a city with a population of just 27,000 that logged 30 murders in 2017 amid 741 violent crimes, according to FBI numbers.
'A ways to go'
Searching for ways to bring down crime, especially violent crime, isn't just a job for the police, according to Jeanelle Norman, president of the NAACP Decatur Branch. She has worked with the police to defuse tensions in the wake of police-involved shootings but said the rising tide of violence committed by citizen against fellow citizen will need more than better policing to address.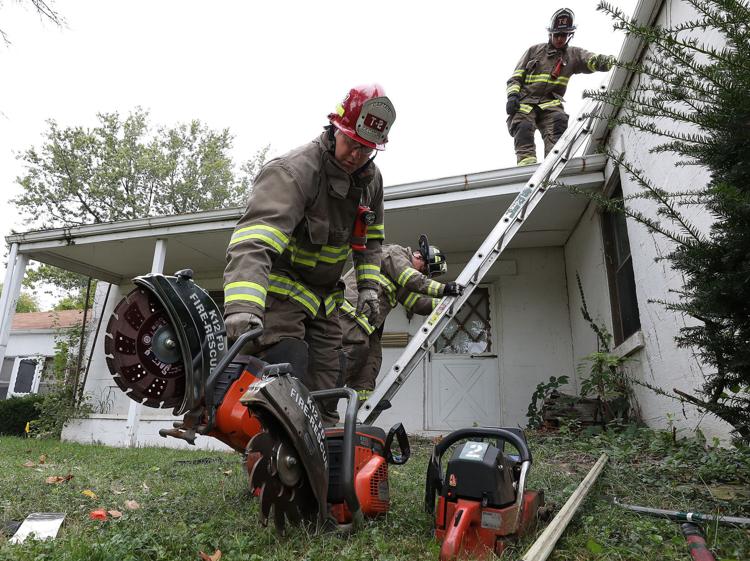 "I hate to sound all gloom and doom, but unless people are willing to come together to solve their differences without violence, then we've still got a very long ways to go," she added.
Norman said she is troubled by the amount of domestic violence in Decatur and the willingness of people generally to use violence as a first resort to settle disputes. She said efforts to intervene at the street level to stop violence — such as the work of the Operation CeaseFire initiative in Decatur, which formed in 2010 — showed promising results before state funding cuts interfered with its work several years ago.
"CeaseFire was an excellent program for this community and we need to look at that type of program again," said Norman. "We need more community services centered around conflict resolution and we need to commit the funding necessary to support that.
"If we want change, all of us have to be willing to support it."
---
CRIME IN CENTRAL ILLINOIS: HOW YOUR HOMETOWN RANKS