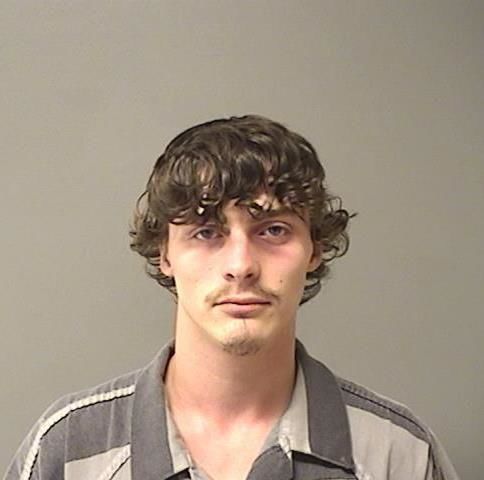 DECATUR — Levi J. Goodman, the Decatur man accused of swapping explicit pictures with a 13-year-old girl, appeared in court Wednesday pleading not guilty to two counts of child pornography/solicitation of a child.
Goodman, whom police say was arrested Oct. 22 in Forsyth's Hobby Lobby store after arriving there expecting to meet the child, also denied two counts of grooming — the act of luring a child so he could commit a sex offense.
He further denied a charge of child exploitation and a charge of enticing a child to remove clothing.
You have free articles remaining.
Goodman, 19, is being held in the Macon County Jail in lieu of posting bail set at $100,000. He appeared in Macon County Circuit Court with his attorney, Dave Ellison, and waived formal arraignment. Judge Phoebe Bowers assigned the case to Judge Thomas Griffith and scheduled a pretrial hearing for Dec. 4.
A sworn affidavit about the case from the Macon County Sheriff's Office said police became involved Oct. 15 after the girl's father found messages on her phone exchanged with Goodman. "The (father) explained that Levi had adamantly been pursuing and requesting (the girl) to send him sexually explicit photos and videos of herself, which she ended up doing via the Internet and specifically text messaging, KIK and Instagram," said Sgt. Roger Pope with the sheriff's office.
With the permission of the girl's family, Pope said he had taken over her cell phone and communicated with Goodman while pretending to be the girl. "Levi sent multiple pictures of his penis to me via the KIK application," Pope added.
"... Acting as (the girl), I told Levi I was at the Forsyth mall ..."
When Goodman showed up expecting to encounter the child in the artist supplies aisle, Pope and other officers were waiting and took him into custody.
Contact Tony Reid at (217) 421-7977. Follow him on Twitter: @TonyJReid