DECATUR — The mother of a 17-year-old shot to death in a brutal 1994 double homicide said Monday that her son's killer got exactly what he deserved when sentenced again to natural life in prison. 
Contrell Williams, 42, was re-sentenced Friday in Macon County Circuit Court for the 1994 first-degree murders of Sheri Ellis, Shane Storm and Mathew Whitacre. 
Shane Storm's mother, Golden Storm, was in court for Williams' resentencing, and said he described himself as being full of regret and remorse.  
"But the judge saw right through it," said Storm. "I think it was all about his trying to get an early release. Well, I don't care if he grew wings on his back; to me, he committed the crimes and he deserves what he gets."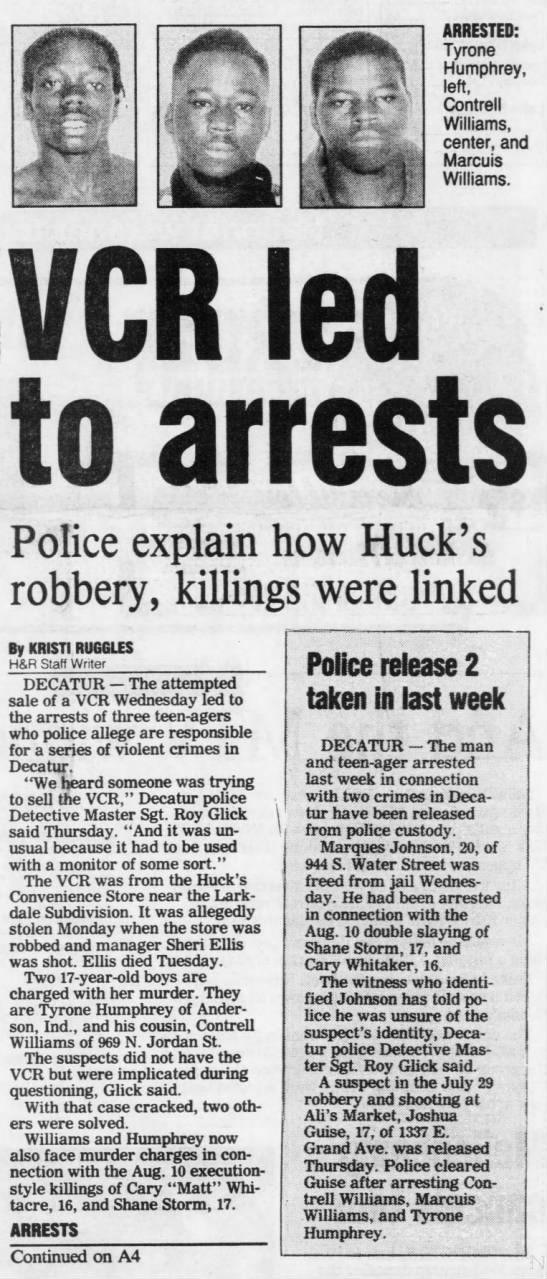 Williams was 17 at the time of the murders and had originally been sentenced to life in prison after being found guilty at jury trials in 1994 and 1995. 
But in 2012, the U.S. Supreme Court ruled that mandatory life sentences cannot be imposed on juveniles, and that courts must take into account the offender's age and his life circumstances before imposing a life sentence. Later cases held that the ruling applied retroactively to offenders serving such sentences.
Judge Jeffrey S. Geisler imposed the new sentence on Williams on Friday. Williams' cousin, Tyrone Humphrey, also received life sentences in the murders and was 17 at the time. He is set to be re-sentenced Oct. 23. 
David Ellison, the chief public defender in Macon County, said his office has a strict policy of not commenting on active cases and would not be comment on the outcome of the Williams case.

Macon County State's Attorney Jay Scott, who was one of the prosecutors who convicted Williams in 1995, argued that life without parole was the only appropriate sentence for Williams given the nature of the crimes.
"There are some people who are so dangerous that we can't take the risk of allowing them to be in society," Scott said. "If there's anybody who deserves a sentence of life without parole it's Contrell Williams."
Under questioning by Scott, retired Decatur police Officer Pat McElroy, who participated in the investigation of the crimes in 1994, recounted the details of the murders.
On Aug. 10, 1994, Williams and Humphrey obtained a ride from Shane Storm, 17, and Mathew Whitacre, 16, during which they robbed the victims of $50. They then took Storm and Whitacre to the area of the Lake Decatur dam, forced them to lie on their stomachs and shot them multiple times in the back of the head.

McElroy also testified as to Williams' involvement in the July 29, 1994, armed robbery of Ali's Market on North Main. During the robbery Williams, again accompanied by Humphrey, fired several shots,wounding the store's owner, Massoud Aliabadi.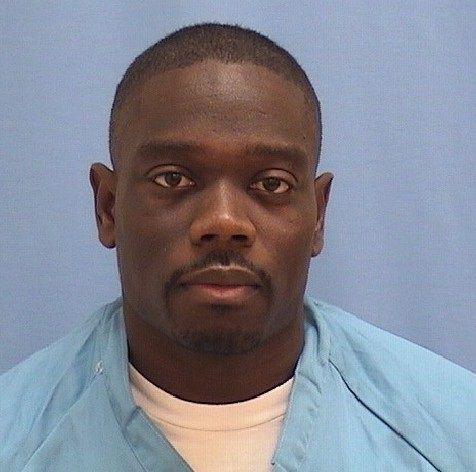 In that case Williams was also found guilty at trial, and received sentences of 20 years for armed robbery and 15 years for attempted first-degree murder. Forensic analysis determined that the same gun was used in all three crimes.
Golden Storm described attending the sentencing as a necessary ordeal to support the memory of her son and the other murder victims.  
She said she listened to Williams telling the court how he was a now a changed 42-year-old man who was no longer the 17-year-old thug who had committed those homicides, but she was unconvinced. 
"He's going to have to sit and realize he is never going to have a life, he is never going to have children, he's never going to have anything," she continued. "And that is going to be his life until the day he dies."
Storm said she will be back in court to watch the resentencing hearing for Humphrey, whom she said deserved the same fate.
Scott, in further comments Monday, said he regards Williams as one of the "worst offenders" he had prosecuted in a legal career stretching back 31 years. He said Williams acted without remorse and had executed the victims in his crimes without a second thought.
"He was just ruthless and heartless, saying he executed his victims is exactly right," Scott said.
Scott said the combined families of the victims sat in the courtroom for Friday's hearing, and it was painful to watch them relive the emotional agony of losing their loved ones to violence.
"I felt very bad for those families, and having all this brought back up and having to relive it again was very difficult for all of them," he said.
Contact Tony Reid at (217) 421-7977. Follow him on Twitter: @TonyJReid