DECATUR — When longtime court reporter Joyce Galla announced her retirement, Macon County's top jurist posted the job opening. 
Presiding Judge A.G. Webber IV braced for a hiring challenge — and he was right. Nearly two months later, not a single person has applied. 
So it goes for courtrooms in Illinois and across the country, as demand outstrips the number of people qualified to produce official transcripts of court hearings, depositions and other legal proceedings. In a 2014 report, the National Court Reporters Association said a combination of retirements and declining enrollment in training programs would lead to a critical shortfall of nearly 5,500 positions by this year. The average age of court reporters is 55. 
A snapshot of the problem: There are job openings listed online for court reporters, or stenographers, in 11 of the state's 24 judicial circuits, and officials say that may not cover every opening in the state. Illinois had 506 licensed court reporters as of January 2017, and 136 of those were eligible for retirement, according to data from the court reporting division of the Administrative Office of Illinois Courts. 
"We definitely need a new generation to come in," said Kathryn Thomas, president of the Illinois Court Reporter Association, which has more than 300 members. 
Those considering the job might worry that they could be replaced with voice-recognition software and other technological improvements. The number of training programs has dwindled, along with awareness of the field in general. On top of that, the job itself is not easy — court reporters must have supersonic reflexes, extreme accuracy and the brainpower to navigate legal jargon like "guardian ad litem" and "ex parte proceeding," plus handle the duress of listening to sometimes emotional witnesses and unseemly criminal acts.
The goal is to provide a completely verbatim transcript of what was said in court or other legal settings. At any moment, a stenographer may be asked to repeat was said for the judge, attorney or client. The words may go to live in appeals or other precedent-setting ways.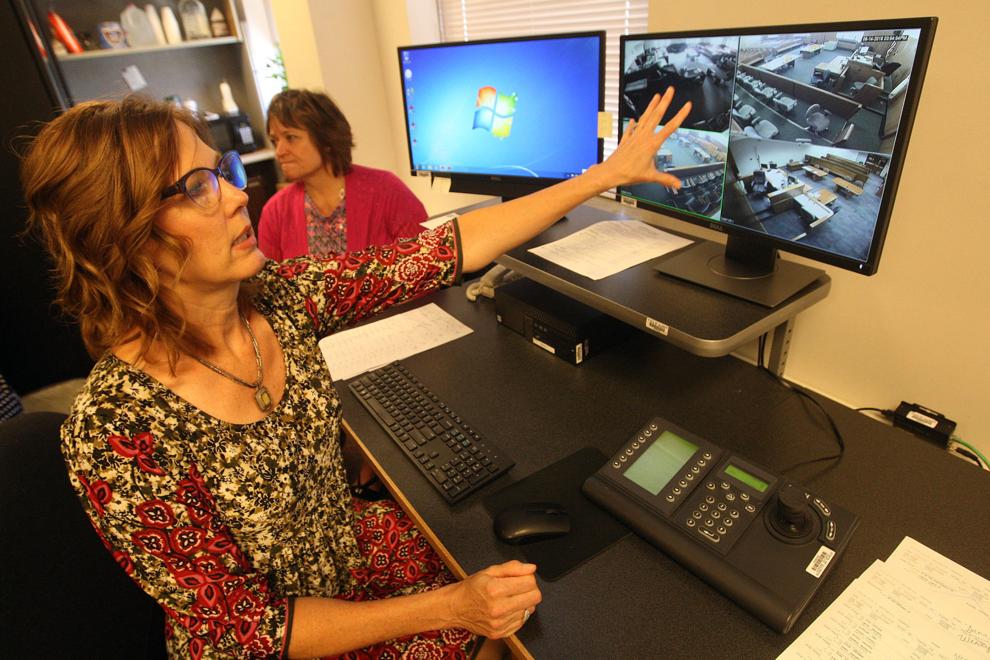 Most use special devices called steno machines that quickly turn phonetic shorthand into understandable sentences in real time. And it is quick: Mark Kislingbury, of Houston, Texas, holds the Guinness World Record for the fastest court reporter in the world, at 360 words per minute.
Certified reporters in Illinois are required to transcribe general dictation at 200 words a minute and a "2-voice testimony" at a minimum of 225 words per minute. 
For court reporters, the skills have to be instantaneous and consistent. One wrong keystroke can prove disastrous. 
Despite the importance, the shortage is widespread. The national association's report put the number of full-time official court reporters at fewer than 9,000. An additional 24,000 work part-time.
A lack of court reporters could also result in delays or rescheduling of legal proceedings. That's what the Texas Court Reporters Association said in March could happen in its state, where there has been a 20 percent decline in active court reporters since 2005. In South Carolina, the president of the state's court reporters association said in January that the lack of reporters spelled delays and the "beginning of a disaster for the court system in South Carolina." 
In Illinois, court reporters must be licensed and those who work full-time in the courtrooms are considered state employees who work for the chief judge of the circuit in which they are employed.
State law requires a stenographer to be present in a criminal or juvenile courtroom, and attorneys in civil cases can request a court reporter with individual parties covering the cost. 
Added stress for small counties
The lack of stenographers can be a difficult position for larger counties like Macon and Champaign. For smaller counties, working around the shortage takes careful planning with neighboring counties and a bit of luck.
Douglas County, with a population of roughly 20,000, has just one full-time reporter at its courthouse in Tuscola. When multiple cases are ongoing, judges must call on a combination of freelance workers and court reporters from nearby counties, said Richard Broch, chief judge of the 6th Judicial Circuit, which includes Champaign, DeWitt, Douglas, Macon, Moultrie and Piatt counties.
"We've been fortunate, so far, that we've been able to locate reporters on short notice to come in and cover," Broch said. "But it is a realistic possibility that on any of those dates requiring more than one reporter, we will have to reschedule quite a few cases from that date over to another date due to the fact we do not have a reporter."
Freelance reporters in Douglas County receive a per diem of $225.
Both Macon and Champaign have assisted counties like Douglas by sending available reporters there to work in the courtroom. Galla, the retiring court reporter who is also court reporters' supervisor in Macon County, said earlier this month that she had recently scheduled at least two days for two court reporters from Decatur to help out in Douglas County.
"I'm very appreciative of the head court reporters in Champaign and Macon counties being able to schedule the reporters to cover here in Douglas on those dates, but we cannot count on that to work indefinitely," Broch said.
The legal community has taken note of the problem. At a Chicago conference for chief judges earlier this year, Broch said a major point of discussion was how to get young people to become court reporters.
Unfortunately, the consensus is that things will not be getting better anytime soon.
"As of the last meeting we had in Chicago, this just seems to be the way the situation is going to be," Broch said.
Few paths to certification
In Central Illinois, the main pipeline to become a court reporter was Sparks College in Shelbyville, a trade school that specialized in court reporters, medical transcriptionists and secretaries. But the school closed in 2009, leaving Peoria's Midstate College as the closest school that teaches court reporting services. It's one of just six training programs in Illinois listed by the state court reporters association, although a number of institutions across the country offer online-based programs.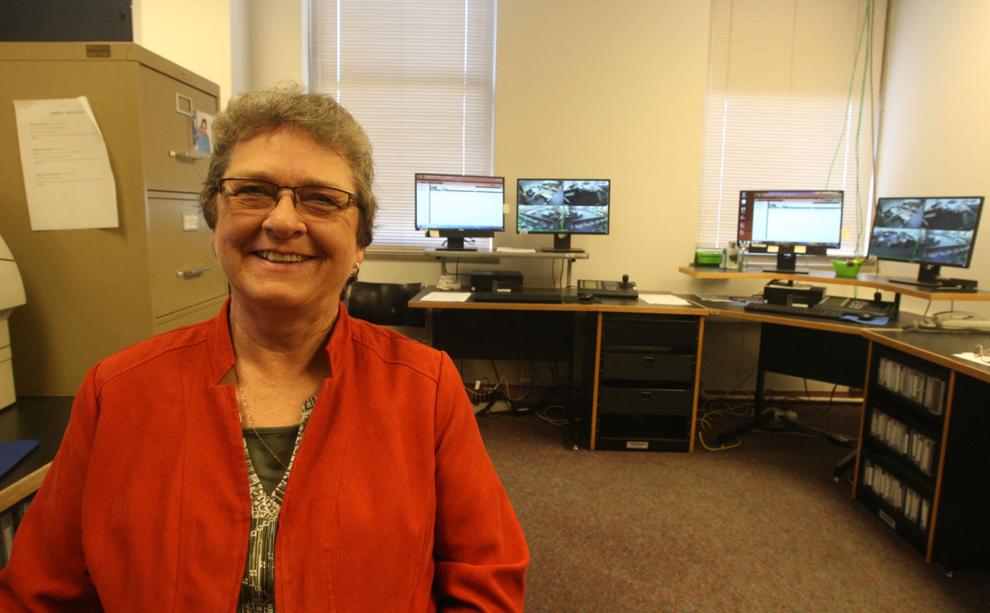 The length of schooling necessary depends on the student, said Melissa Clagg, a member of the Certified Shorthand Reporters Board for the Illinois Department of Financial and Professional Regulation. 
Some students have only taken classes for a year and a half before they could enter the workforce, while others could take up to four years — if they make it. The dropout rate is extraordinary, said Clagg, who is also the supervisor of court reporters in Champaign County.
She said many people can't handle the natural stress that comes with trying to type hundreds of words a minute. Teaching methods, too, have shifted to stress accuracy over speed. 
"A lot of people either cannot do it, or they find something else, they get stressed, or people just stop showing up," Clagg said. "There are a lot of reasons, but we're just seeing a huge dropout rate."
Data on the average dropout rate was not readily available, but accounts of those in the field now suggest it is significant.
When she was a student at Sparks College, Clagg said there were 50 students in her class. By the time she graduated, she was only one of three left that had not either dropped out or required additional classwork.
It was a similar experience for Dana Byers, a Macon County court reporter who has been in the profession for 25 years. Byers was one of 24 students in her class at a school in Davenport, Iowa. By the time she graduated, she was the only one left.
"It's hard to get through," she said, adding that students also must pass state tests to renew their licenses.
Additionally, court reporters buy their own stenotype machine and software that allows for transcription. The combined expense can cost anywhere from a few thousand dollars to over $10,000 with newer equipment. 
A new opportunity coming next year could make it easier to recruit more Central Illinois court reporters, as Lake Land College in Mattoon is in the process of creating its own court reporting program. The college is starting the program to fill a "projected demand that will be created within the next decade as current professionals in Illinois reach retirement age," said Kelly Allee, the college's director of marketing and public relations.
Court reporters in the area will help shape the curriculum, Allee said, and students could start classes in fall 2019.
'A rewarding profession'
For those who can manage the stress and the upstart costs, current stenographers say it can be a rewarding experience — both personally and financially.
The average annual pay for a court reporter in 2017 was $55,120, or $26.50 an hour, according to the U.S. Bureau of Labor and Statistics. The bureau estimates there were a total of 19,600 reporter jobs across the country in 2016, and the industry is expected to grow by 3 percent in the next eight years.
In Illinois, the starting salary for court reporters depends on experience but is generally between $37,440 and $42,440, according to the state agency. 
Court reporters can earn extra money from freelance work and transcribing depositions and other legal matters for attorneys. That additional work can add thousands of dollars a year on top of the base salary. Those who work full-time for the courthouses also receive health benefits, a pension, cost of living adjustments and vacation and holidays as state employees.
"It requires ... persons willing to put in the time to get their certification, but for those that do, I think it speaks for itself that many of our reporters here have been here for many years," Galla said. "And so, obviously those entering the profession find it to be a rewarding one, both financially and personally."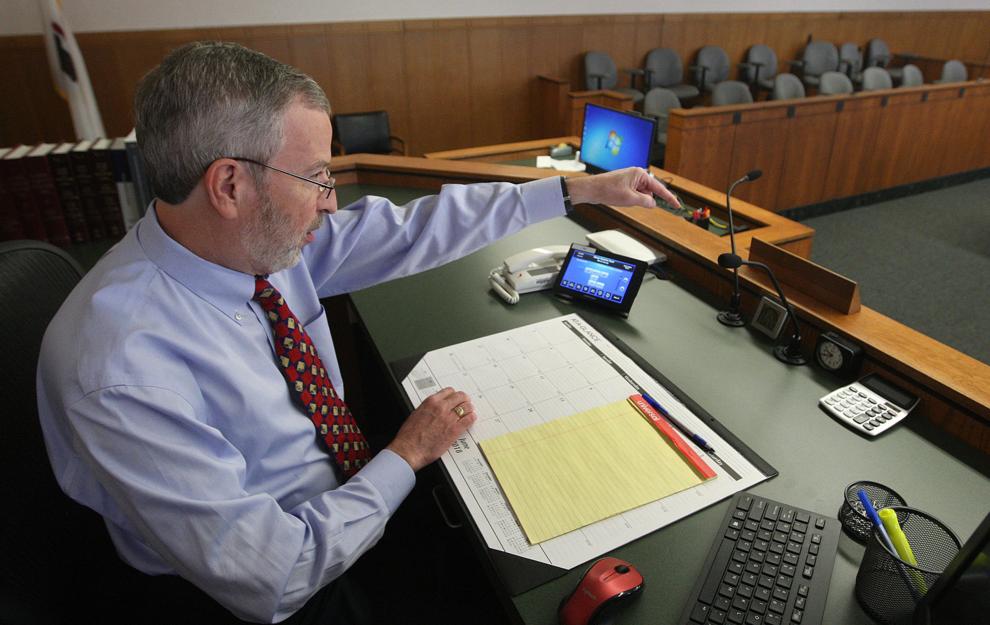 When she started in 1980, Galla said it was very competitive and openings were tough to come by. Now, she said a stenographer can essentially go wherever they want and find work available.
Stenographers are not just needed in courtrooms. As the baby boomer generation become senior citizens, demand has increased for those who can provide closed captioning and other services for the hard-of-hearing.
Thomas, president of the state association for court reporters, has worked for more than 20 years to provide captioning for courtrooms, conventions, classrooms, television and in sports stadiums.
Among the highlights for Thomas, who grew up a Chicago Cubs fan, was the chance to provide closed captioning at Wrigley Field for Game 5 of the 2016 World Series, which the Cubs went on to win for the first time in 108 years. 
Thomas was not actually in Wrigley for the game, but instead in the comfort of her home in Caseyville, 309 miles southwest of where the game was played. There, she could listen to the announcers and type out captions for those in attendance.
It's one of the major perks Thomas said comes with the job, which she feels can sometimes have a negative connotation that scares off younger people.
"You hear people see court reporters in the courthouse typing and people sometimes think it's old-fashioned, where really it's the opposite of that," she said. "The trained stenographer can provide a live, real-time scene that is instantly searchable and instantly reviewable. Audio recordings cannot do that."
Technology no substitute 
One of the biggest reasons those in the field point to as a possible reason for the existing shortfall is the fear that technology will make the profession irrelevant.
Some states in recent years have moved to incorporate more technology in their courtrooms, seeing a cheaper alternative to having a person typing in the courtroom. States like Utah, New Jersey and Massachusetts have spent millions of dollars to upgrade their courtrooms with the idea to transition away from stenographers and rely more on digital recordings.
But stenographers still see those systems as much too inconsistent to ever truly replace humans.
It's true that voice recognition technology is getting better, but Thomas said such software often struggles when uncertainties are thrown into the mix. That can cover everything from mumbled or soft-spoken words, accents, people with similar voices, cross-talk between people, sudden noises like sneezes and coughs and people misspeaking and making up words.
"Machines do not have nuance that human beings have," Thomas said. "If (technology replaces court reporters), it'll be far into the future, like Star Trek time."
Macon County was a frontrunner when it came to digitalizing its courtrooms. Thanks to roughly $100,000 from the state's Supreme Court, all 10 of the county's courtrooms had digital audio and videotape recording system installed. That also led to the construction of a "control room" where court reporters are able to watch and listen in to cases currently happening across the courthouse. As the proceedings are recorded on digital audio, the reporter makes a note on which judge and attorneys are present and notates which one is speaking as the recording progresses.
The equipment has been helpful, but Webber said there are a number of concerns about ever going fully digital. Having worked off of transcripts written by humans in the courtroom as well as by one typed from a digital recording, he said the former is significantly better.
"Even with the best technology, my experience is recorded transcripts are not as good as ones made by a live reporter," Webber said. "Because, you have this problem where even the best recording systems, and we were kind of a prototype for these things, the recordings are not as ideal." 
Contact Ryan Voyles at (217) 421-7985. Follow him on Twitter: @RVVoyles