DECATUR — Speaking in a barely audible voice, her slim body visibly trembling in blue prison clothes, Twanka L. Davis described how she and her fiancee, Anthony Myers, left Davis's 2-year-old daughter alone to die of hypothermia and starvation in an unheated bedroom littered with the child's feces.
"She got put in her room," said Davis, 22, answering questions from First Assistant Macon County State's Attorney Nichole Kroncke. The prosecutor then asked her why she had been shut up in her bedroom all day and all night on Feb. 10, 2019.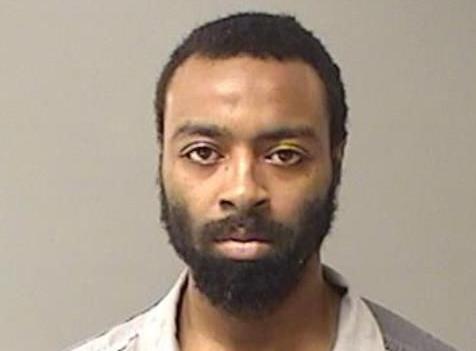 "Because she was acting up," replied Davis. "Like not taking her nap, not doing what she was told to do."
The cold, dead body of Ta'Naja Barnes had been found early on the morning of Feb. 11, 2019, barely dressed and wrapped in a blanket that reeked of urine. Davis is already serving a 20-year sentence after pleading guilty in September to a charge of murdering her daughter through neglect.
On Wednesday she was testifying on the third day of Myers's trial in Macon County Circuit Court. He is pleading not guilty to charges of first-degree murder and causing the life and health of Ta'Naja to be endangered to the point where she died.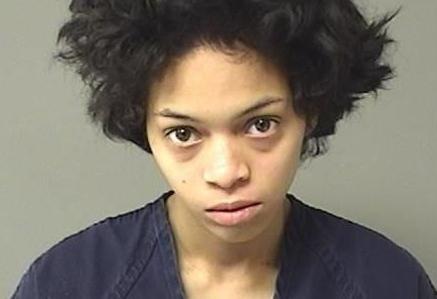 The prosecution, headed by Kroncke and Macon County State's Attorney Jay Scott, says Davis and Myers had been heinously indifferent to Ta'Naja's welfare. Kroncke said they slept in one room with Ta'Naja's 1½-year-old half-brother and a space heater while the home's working furnace was shut off to save money. Ta'Naja, who was not Myers's biological child, was shut up on her own, fed paltry meals of rice, beans and noodles and allowed to freeze in a room with no heat and exposed to icy drafts from a broken nearby window.
At one point prosecutors showed the jury a picture of the half brother, clearly well-nourished. Davis confirmed he'd given the nickname "Chunky Baby."
That picture contrasted with postmortem shots the jury had been show earlier of Ta'Naja as she looked on the day of her death: gaunt, her rib cage prominent, she weighed just 21 pounds and her body was covered in excrement, dirt and bruises.
Continuing her testimony, Davis said she had taken her daughter a meal of rice and beans at 4 p.m. on Feb 10 and the child, lying down, had got up. "She got up to get something to drink," said Davis. "So she was alive then."
Davis then said she had gone into the room at 7:30 a.m. Feb. 11 and found her lying on the floor unresponsive. Davis said she shook her but the child didn't move and her skin was cold to the touch.
Davis said Ta'Naja was naked and she had dressed her in a short skirt outfit which she was wearing by the time paramedics and police arrived. She also described Myers as removing a filthy potty and generally trying to tidy up their home, which first responders described as being in a disgusting condition with water shut off and sinks and toilets filled with filth.
Kroncke suggested Myers was trying to improve the look of the place because he feared another visit from the state's Department of Children and Family Services.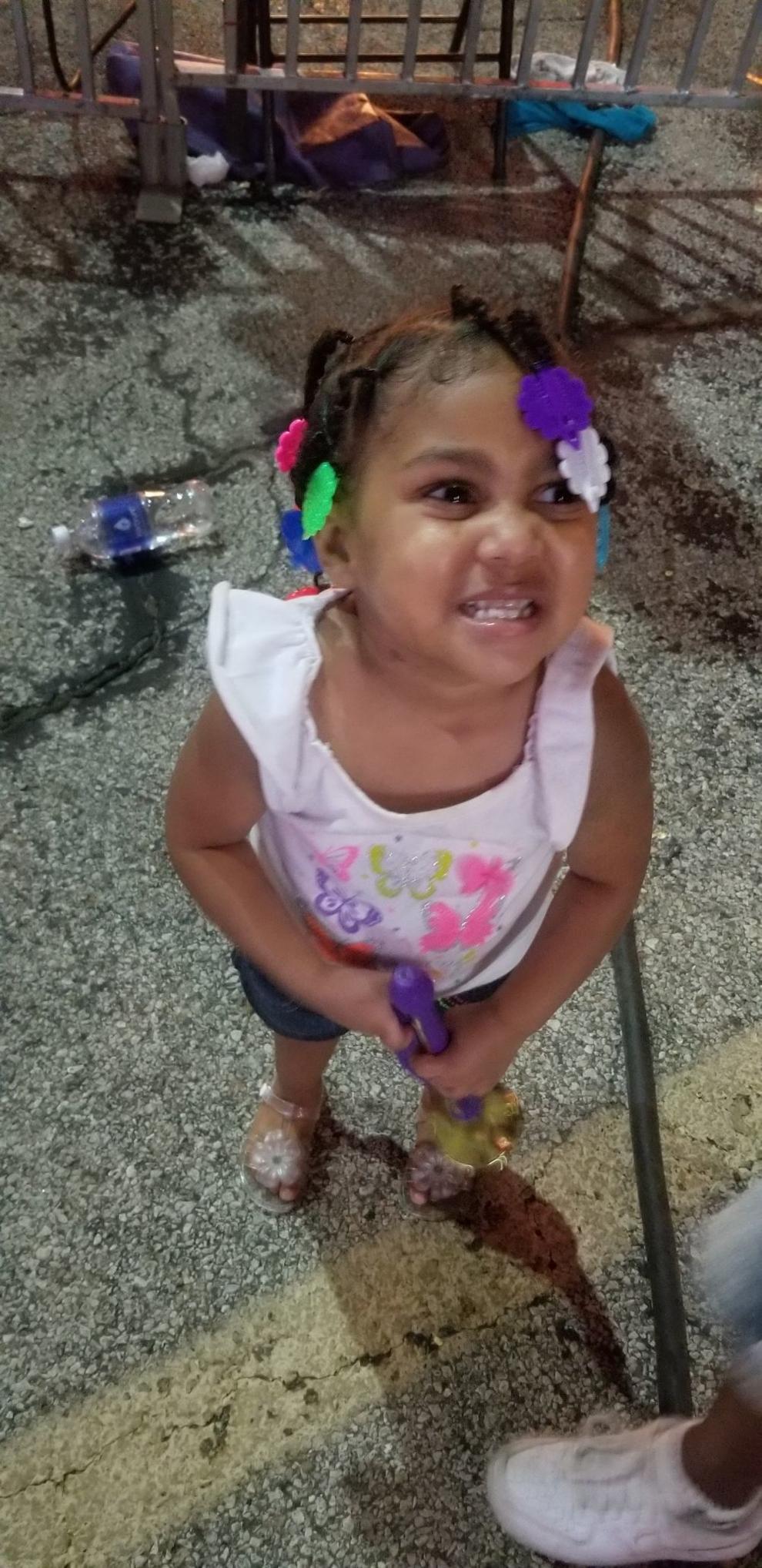 Case workers from Decatur's Webster-Cantrell Hall, contracted by DCFS to help the family after Ta'Naja and her half-brother had previously been removed due to neglect, also testified Wednesday. They claimed the family home had earlier been judged acceptable and both Myers and Davis had passed tests of child care competency before Ta'Naja was sent back to live with them in August of 2018.
Defense attorney Scott Rueter had earlier told the jury that Myers had deliberately avoided having close contact with Ta'Naja because of earlier abuse allegations against him. He said jurors might not like the "division of labor" to handle child care in Ta'Naja's family, but the arrangement was that Davis would take care of her daughter.
"And that is what was going on and so, as a result, it is our suggestion, although we might think Anthony is morally responsible… he is not legally responsible for the death of Ta'Naja Barnes," Rueter added.
The trial resumes Thursday.
---
GALLERY: Ta'naja Barnes, 2, of Decatur
Contact Tony Reid at (217) 421-7977. Follow him on Twitter: @TonyJReid