DECATUR — Decatur police are seeking a suspect in an armed robbery Friday at Lacey's video gambling parlor, 1929 N. Water St. 
Sgt. Shawn Guenther said police were sent to the parlor, which shares a building with Family Video, shortly before 5 p.m. Multiple police cars and a Macon County Sheriff's K-9 unit took part in searching the area near the intersection of North Water Street and East Garfield Avenue.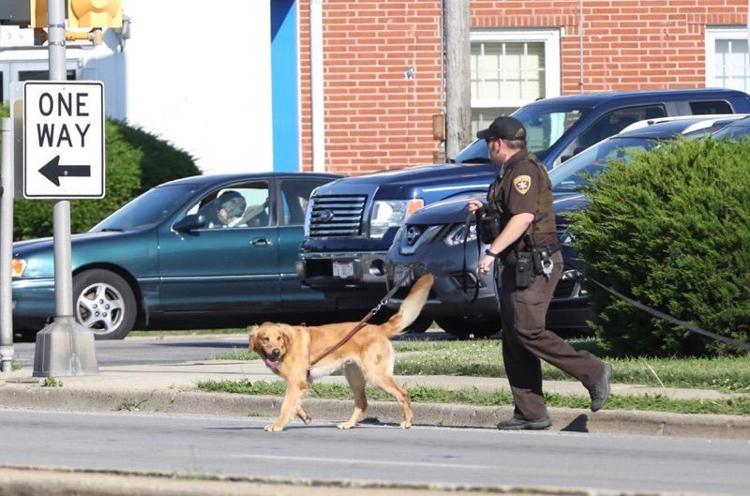 Guenther described the suspect as a dark-skinned black male, 5 feet 9 inches to 6 feet tall; his hair was short with twists; he had a deep voice; and was wearing a white tank top with small holes on the left side near the waistline, khaki shorts and white tennis shoes. He brandished a dark-colored handgun during the robbery and fled the area on foot, Guenther said.
Anyone with information should call Crime Stoppers at (217) 423-8477.